Super Moderator
Staff member
Joined

Feb 1, 2019
Messages

236
I am doing a Head to Head Bow Test. I reach out to a lot of companies and the companies that decided to participate in the test are:
Gear Head Archery
Mathews
PSE
Prime
Hoyt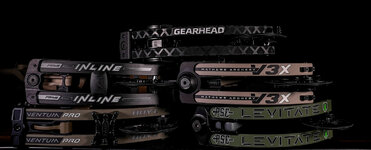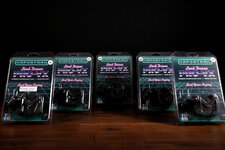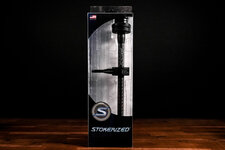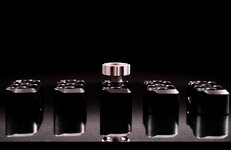 Thanks to vapor trail for sending rests for each one of the bows, stokerized for sending a stabilizer, and black gold for sending brackets so that I can just swap the dual trac sight in between bows.
This test will have a part 1 and a part 2.
Consistency Insurance:
This will be a 100% non-bias review.
Each bow will be shot approximately 100 times for break in, string and cable stretch prior to being evaluated.
All bows set at same draw length and weight within .5lbs
The same sight, rest, stabilizer, and sling will be used during each test.
The same arrow will be used in each test.
All bows will be shot without a quiver.
Test Part 1:
Evaluate, test, and compare: This will allow me to compare the bows as closely as possible and to insure consistency.
Tuning ease
Draw cycle
Back wall
Hold at full draw
True arrow speeds at my draw length.
Bow noise measured in decibels conducted in the same area to help with consistency.
Ease of shooting positions: Standing, kneeling, sitting.
Shooting from ground blind.
Shooting from tree stand.
Shooting field points (grouping recorded every 20 yards 0-80 yards)
Shooting mechanical broadheads (grouping recorded every 20 yards 0-80 yards)
Shooting fixed blade broadheads (grouping recorded every 20 yards 0-80 yards)

Ease of tuning bows to shoot broadheads will be evaluated during the broadhead shooting process.
Test Part 2:
Field test. Each bow will be taken on a hunt. The goal is to shoot at least one animal, with each bow. During this time, I will evaluate, test, and compare:
Durability
Packability
Performance in current weather conditions
Ease of use in the field (stalking with bow, tree stand, blind etc.)
While I am conducting the test, compiling footage, and editing the final review please feel free to chime in with any other ideas or things you would specifically like to see tested. I will do what I can to accommodate and or answer questions.
@robby denning
@mathewsinc @prime @gearheadarchery @PSE
@Hoyt
@vaportrail @stokerized @blackgold