Cabela's Alaskan Guide – External Frame
Jared Bloomgren ("J-Rod")
As backcountry hunters we are always looking for the best way to get our animals out of the rough terrain in which we hunt them. We look for improved gear and anything that will make the job of packing out more comfortable. The backpack you choose to wear is vitally important.
I have used the Cabela's Alaskan Guide model external frame pack for the last 7 years with great success. Although it has served me well, it is nearly time for this pack to be replaced as it has seen plenty of wear and tear while packing out thousands of pounds of venison over the years. I will soon be starting the research process to find a suitable replacement.
Granted the Alaskan Guide model is not exactly flashy, sexy, lightweight, or high-tech, but it is a good solid pack with well thought out features and a time-tested design that has proven its worth to me time and time again. The pack is made of 420-denier Oxford nylon rip-stop material and boasts a generous 5,000-cu.-in. capacity. The bag features a main pouch and five exterior storage pockets, including a 22″L x 7″W padded spotting scope pocket.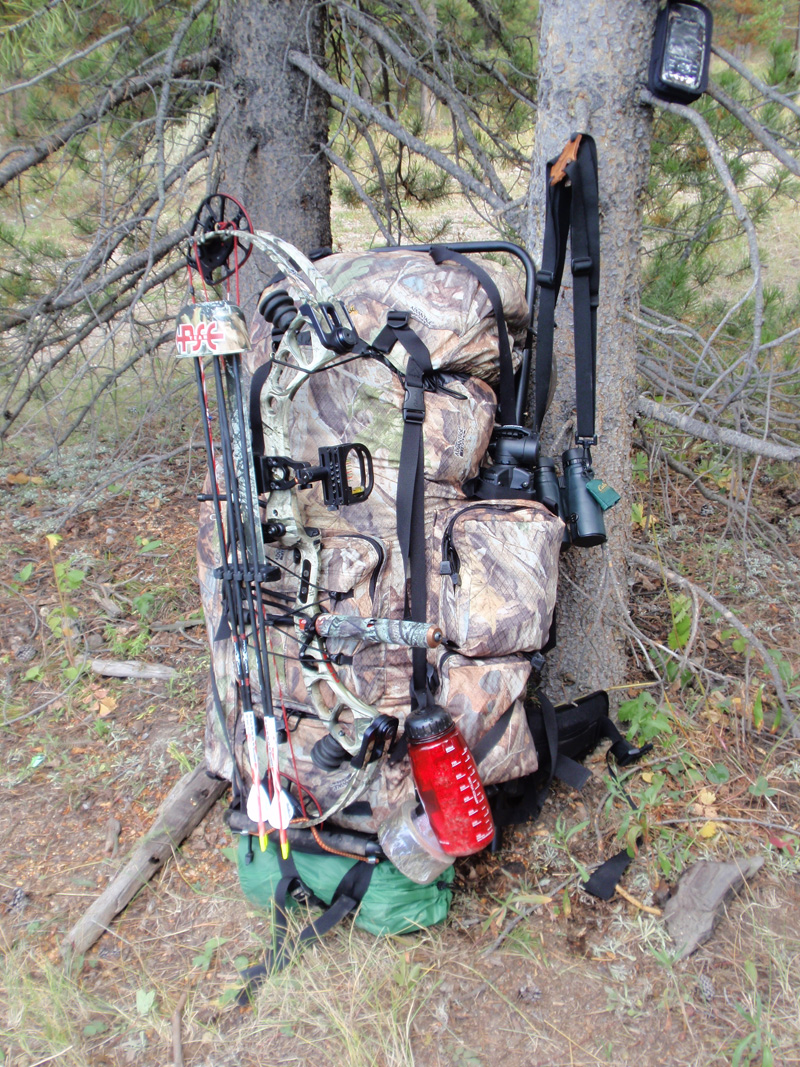 The pack features their easy-access steel rod loading system that is quieter and easier to adjust than traditional frames that use the old pin-and-ring attachment systems. The durable aluminum frames have quiet, simple-to-adjust webbing attachment points to guarantee not only complete in-the-field silence, but ultra-quick adjustments as well.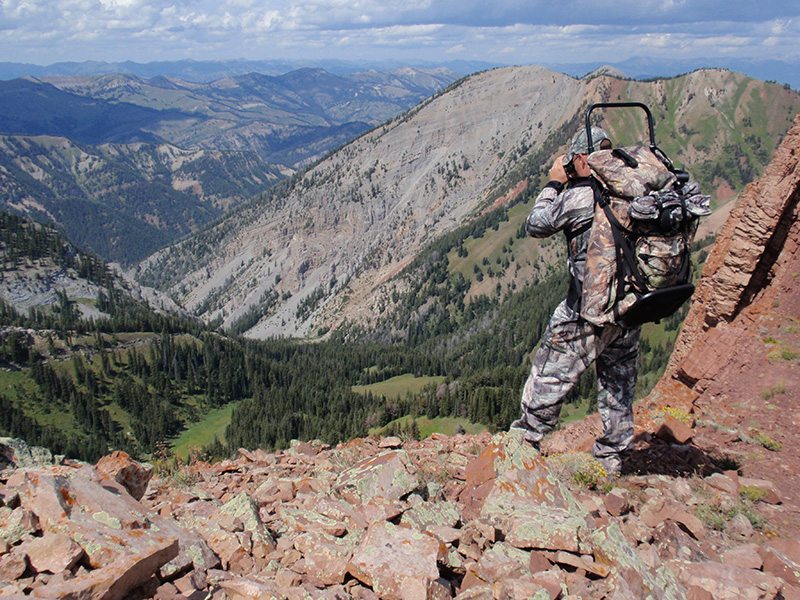 The holster-compatible hip belt and shoulder straps are heavily padded for comfortable carrying. And the belt is Nylex-lined to prevent perspiration buildup in warmer conditions. A built in rain fly will keep your contents dry regardless of what mother nature throws at you.
Like most external frame packs, the AK Guide allows you to remove the sack from the frame so you have the option of using just the frame to carry your meat out of the backcountry. The adjustable meat shelf allows you to distribute the weight in the correct spot and keeps your load from shifting. Additionally, if you remove the bag from the frame, it can still be used as a stand-alone soft daypack because it has its own shoulder and waist straps. This means you can still use the pack detached from the aluminum frame. Another great feature!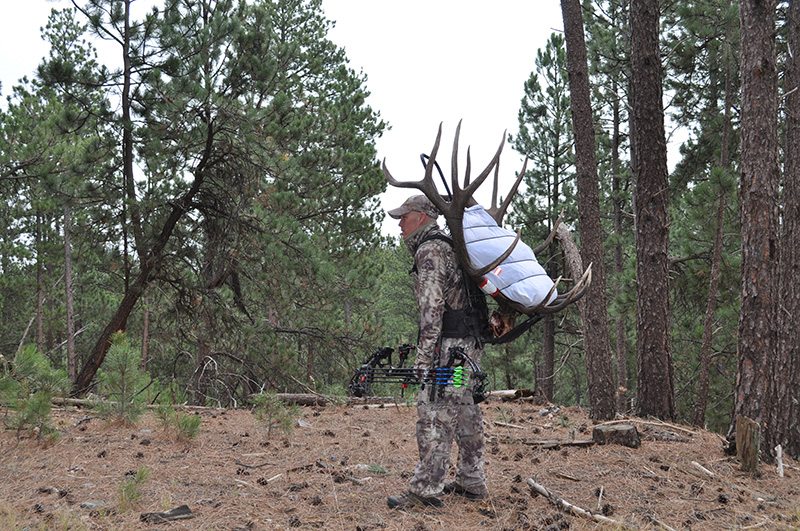 The Alaskan Guide has never left me needing more space – I've always managed to haul everything I needed even on hunts as long as 17 days. The variety of pockets and a zippered internal shelf keeps gear organized and allows me to access my sleeping bag from an external pocket near the bottom. Various straps and lashing points allow you to attach all your extra gear, antlers, bow and/or rifle to the outside of the pack if needed. Compression straps help manage the size of the bag when it's not loaded to capacity and help to keep things from shifting and moving as you hike.
Although I am hoping to replace this pack soon as it is getting worn I wouldn't hesitate to recommend this pack to someone who is trying to find a pack that can handle a heavy load of supplies or meat. The price is right for those hunting for an external frame pack on a budget. There are newer models now available from Cabela's. The Extreme Alaskan Outfitter model is the flagship model in the line and has additional features and updates compared to my Alaskan Guide model. It retails for about $299.