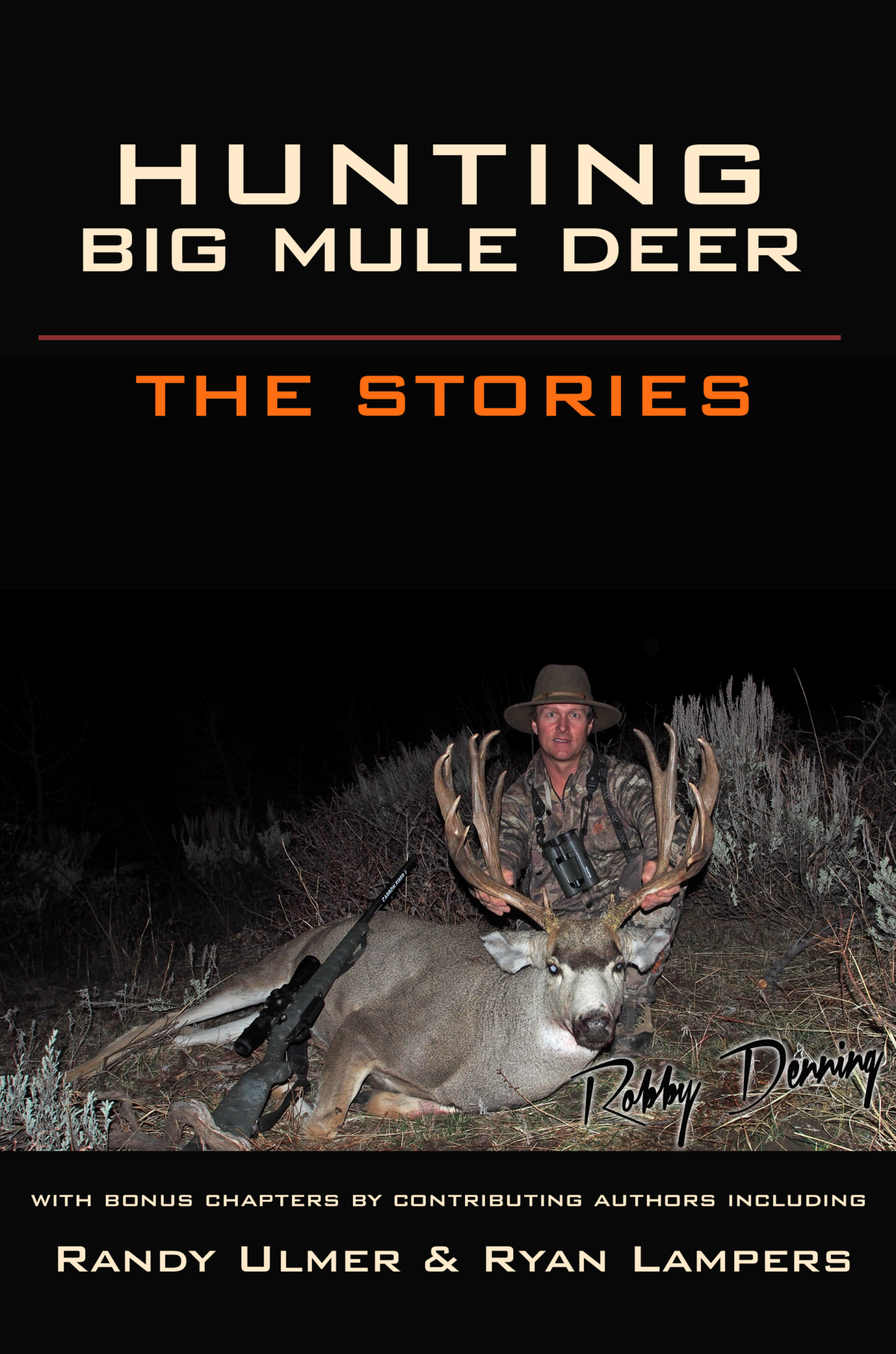 Back in May 2015, I pushed the send button on the final manuscript of HUNTING BIG MULE DEER: How to Take the Best Buck of Your Life (HBMD). It was my life's work to write a how-to mule deer book detailing my hunting methods for other hunters to learn from and enjoy. I had learned from similar books in my teens and early twenties. It was those books, along with my father's and uncles' willingness to take me mule deer hunting that gave me a solid foundation to build my skill set on.
Within a few months, HBMD was in print and by later in the fall, hunters were contacting me to attest that the tips and tactics were indeed helping them take bigger bucks than they ever had. Some of these hunters mentioned how much they enjoyed the stories that we'd included in the book to illustrate the tips and tactics. I knew exactly what they meant. The stories I had read as a young man by Kirt Darner, Dwight Schuh, Chuck Adams, Larry D. Jones, and other authors were so real in my mind that they helped me become a better hunter. Without ever being there, I experienced what they experienced through their stories. That got me thinking …
I had started taking notes soon after completing that first book and realized I had even more mule deer material to share. Another book seemed possible, but what if rather than presenting tips and tactics supported by stories, I presented stories supported by the tips and tactics?
As each hunting season passed, the ideas began to take form in my mind. Now, seven years after HBMD, here we are.
This book contains 17 stories of hunting big mule deer – seven plus one written by me, and nine by contributing authors, hunters including Randy Ulmer, Ryan Lampers, Marc Smith, Brian Latturner, Jared Bloomgren, and Tony Trietch – making up some of the most successful buck hunters alive right now. It also includes a sampling of the up-and-coming generation of mule deer hunters, such as Travis Hobbs, Scott Thompson, Corey Dixon, and Jordan Budd. I asked each of them to contribute, as each writer offers different but similar approaches to hunting big mule deer that I think any mule deer hunter can learn from.
I also included bonus material from my Rok Blog's most popular posts that I've written since the release of HBMD that illustrate new and varied topics that I've learned since my first book.
Toby Boudreau, Deer Elk Coordinator for the Idaho Fish and Game Department (IDFG), contributed an informative article that could change how you think about doe harvest versus growing more big mule deer. The information he presents changed my thinking decades ago about mule deer management.
Finally, Chef John McGannon contributed an article on how to dramatically improve your venison through the process of dry aging. I adopted Chef McGannon's method over 14 years ago and I can attest that it produces the best venison I've ever eaten (you can ask my non-hunting family and friends).
All this taken together can help you become a better mule deer hunter. Whether you're after the best buck you can find, or just hoping to fill a freezer with healthy venison, I believe stories are the best teachers. The foundation of civilization is built on stories, and it's human nature to tell and to listen to stories. We are always eager for stories. I hope you thoroughly enjoy reading Hunting Big Mule Deer: The Stories
You can get your copy of Hunting Big Mule Deer: The Stories on Amazon here