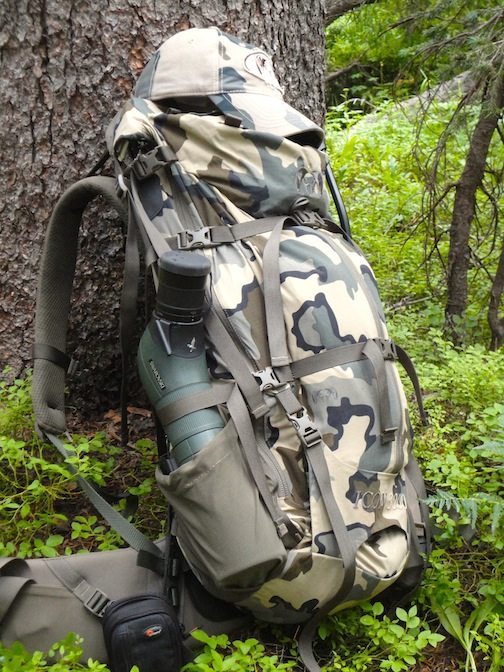 By Aron Snyder

5lbs 12oz's (6000)
4lbs 9 oz's (3000)
It seems that the design intent for the Icon was simple… bring an alpine mountaineering pack to the hunting market that is very backcountry hunter friendly and functional. In order to do this, a few things needed to be accomplished.
First off, the total pack weight would need to be as light as possible, but still have a decent amount of durability. You would also need a bag that is designed to keep the specific gear that is used for backcountry/mountain hunters accessible and organized; pockets for spotting scopes, head lamps, water purifiers and any general organization would be a must. The bag would also need to have the ability to compress down for day hunts once you have arrived at your base camp. The next step would be to have the ability to pack out meat, but keep it from sagging to the bottom of the bag during the pack out to the truck.
Keeping those things in mind, this is what I found during my testing:
You can tell right off that a hunter designed the Icon 6000 and it has definitely hit a home run on functional pockets and compression when adjusting for a daypack. I was able to find good use for every pocket that the pack had to offer and each piece of gear was easy to get to and very organized. I did not need or use the internal pockets when loaded down with 7 days of gear, but that is the norm for me when loading up for a multi day trip. However, I did find the external pockets very handy when the pack was fully loaded and all of these allowed me to keep all of my "must have" quick-access gear readily available.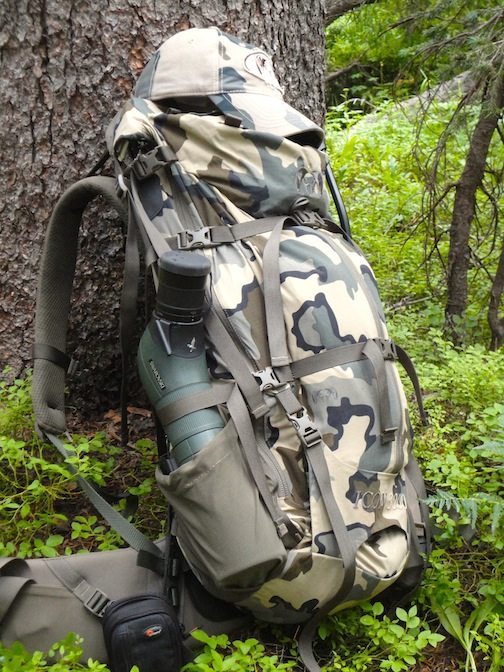 I hiked 3 miles with 45lbs on my first trip out with the Icon 6000. I wanted to get a general feel for the pack and suspension, as well as overall comfort with moderate weight. The pack performed well with this amount of weight and the load lifters and suspension were very functional. The pivoting hip belt was a blessing when making steep ascents and climbing, and the pack definitely felt like an extension of my body.
My second trip out was with an 80 lb load for 2 miles. The weight in the pack consisted of standard day hunt gear and 60lbs of rock salt in a game bag. The pack was still very manageable with this weight, but at this point, I would have preferred not to have the pivoting hip belt. It's not that the belt was uncomfortable, but more of an issue if I got thrown off balance. The pivoting hip belt will allow your body to articulate a bit more than normal packs, which is why the Icon is comfortable and functional with moderate loads.
Next up was the torture test. This test is very simple and has nothing to do with comfort, but more to do with the TOTAL weight that the pack can handle before being destroyed. To do this, I hang each shoulder strap from a dip bar and start adding dumbbells. I first start off with 100lbs with any pack that can be used in the backcountry. I then add 10 lb plates till the back has met my expectation or has started to shred. I was able to get 150 lbs and decided to stop there. I had a backpack trip planned for the Icon the next day and did not want to push my luck. The Icon did, however, withstand that amount of weight without breaking the frame or ripping any seams.
I headed out with my wife for a 3 day backpacking trip the next morning and found myself at 11,500 feet shortly after. I had my standard gear with me, as well as a Swarovski 80mm spotter and Traveler Tripod. I attached the tripod to the left side of the pack putting the legs inside the water bottle holder. The 80mm went on the other side in the same fashion with the 3 horizontal compression straps holding them down. I found this method the best way to keep the spotter and tripod safe and secure with any pack. I did not weigh my pack for this trip, but I would guess it was in the 47lb range. At mile 3, I took the pack off and adjusted the yoke down to fit my wife's torso and had her use it for the next mile. She found it very comfortable with that amount of weight and was pleased with the overall design and functions.
One of the things that I feel I should go over about the Icon pack is the carbon frame and total pack weight. The total pack weight is 5lbs 12oz's (with all attachments and webbing) and is a few pounds lighter than what I would consider a "load hauling pack". When you give up that 3 lbs of additional pack weight, you are also giving up durability. This is the same with any pack at this weight and should be taken into consideration when using the Icon. It's meant to be functional and comfortable, not kicked down the mountain or thrown out of a helicopter.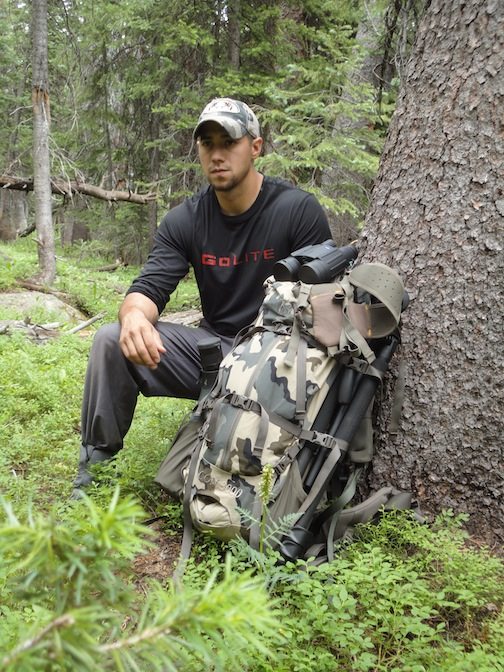 This frame is made of carbon and designed to be comfortable and functional with low to moderate weights (20-65lbs) and flex with your body, yet still able to pack out an elk quarter or deboned sheep (90lbs). The pack performs its intended duties well, but you will always have a down side to a pack that articulates and flexes with your body. The downside will be found most when packing heavy loads and the flex of this pack will go from comfortable, too awkward, as the pack weight increases.
Overall, the Icon 6000 is one of the best all around packs on the market today, giving you all the options you need for a successful and comfortable trip into the wilderness.
http://www.outdoorlife.com/blogs/live-hunt/2011/06/live-hunt-kuiu-icon-6000-backpack-review