Podcast: Play in new window | Download (Duration: 26:57 — 34.4MB) | Embed
Subscribe: Google Podcasts | Stitcher | TuneIn | RSS | More
It's Coyotes vs. Mule Deer. In this episode, Robby and Travis Hobbs sit down with Mitch Brunet of the Monteith Shop.  As part of his contribution to the D.E.E.R research project, Mitch studied how coyotes react to mule deer fawns when their primary prey population, cottontail rabbits, fluctuated from high to low.  Many hunters believe when rabbit populations are low, coyotes turn to mule deer fawns as a primary prey.  That is not what Mitch found.
Listen to the entire podcast to better understand the relationship between coyotes vs. mule deer, and rabbits.
Visit the Monteith Shop website here
https://https://monteithshop.org
& follow the Monteith Shop on Instagram here
https://https://instagram.com/monteith.shop?igshid=YmMyMTA2M2Y=
Visit the Muley Fanatics Foundation website here
https://www.muleyfanatic.org/mule-deer-days
to stay connected with Mule Deer Days and more
All Rokcast Podcasts here
https://www.rokslide.com/category/podcast/
Find Robby's lastest book: Hunting Big Mule Deer: The Stories on Amazon here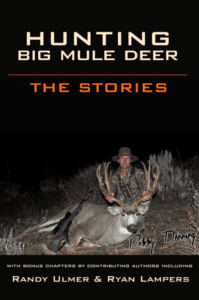 This is the follow up to his first book available in the Rokstore here
or on Amazon: How to Take the Best Buck of Your Life.