Podcast: Play in new window | Download (Duration: 1:28:10 — 138.2MB) | Embed
Subscribe: Google Podcasts | Stitcher | TuneIn | RSS | More
Robby hosts Cliff Gray of Colorado. Cliff was an outfitter in Colorado for 11 years, amassing a huge pool of experience hunting mule deer after mid-October.  They chat about mule deer behavior at that time and dive into the story of one of the biggest bucks to come out of Colorado in the last decade during the October dates. They also talk about tips when hiring an outfitter.  You can hear Cliff as guest host on the Jay Scott Outdoors Podcast or follow Cliff Gray below.
Rokcast is powered by onX Hunt. For 20% off, use Promo Code "Rokcast" at onX Hunt here 
https://www.onxmaps.com/hunt/app
For Cliff Gray on Youtube here
https://youtube.com/@CliffGray
or Instagram here
or sign up for Cliff's newsletter to become a World Class Outdoorsman here
Keep up with Rokslide here
www.rokslide.com
Find Robby's lastest book: Hunting Big Mule Deer: The Stories on Amazon here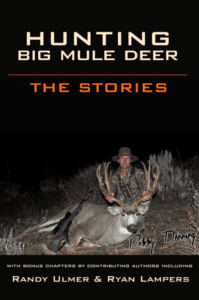 This is the follow up to his first book available in the Rokstore here
or on Amazon: How to Take the Best Buck of Your Life.