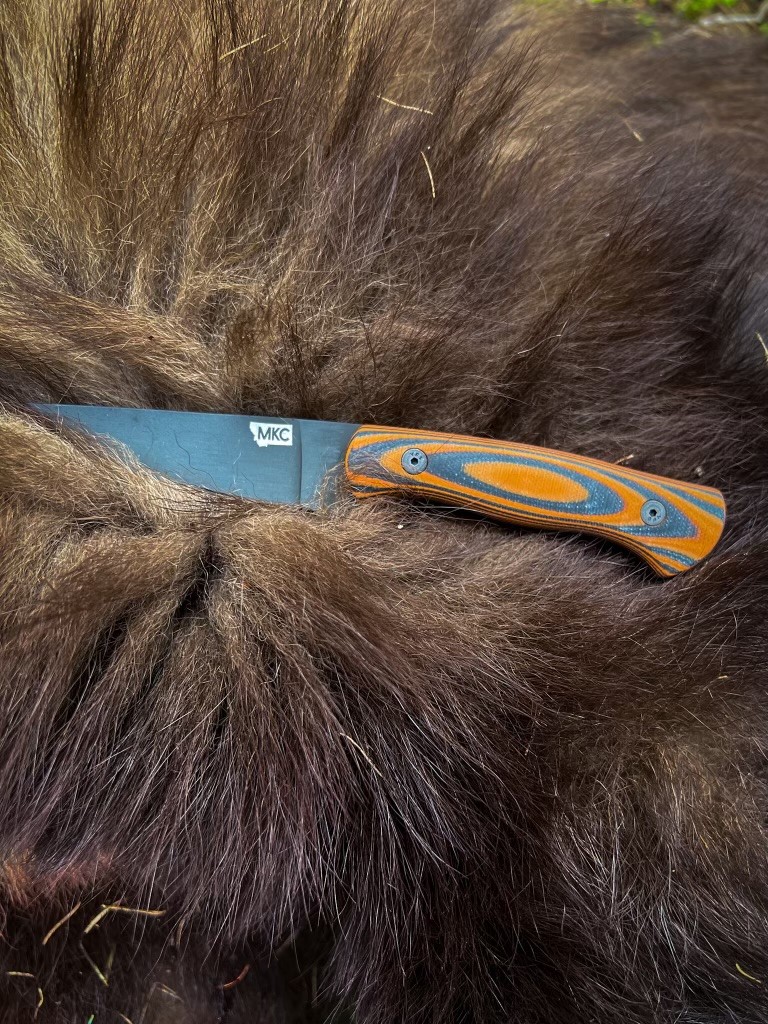 Like most technical hunting gear, such as boots and backpacks, knives are a personal choice when it comes to meeting the user's needs. My choice in a fixed-blade knife is usually something with a smaller blade that is efficient at skinning and cutting through joints yet can handle delicate work like caping around antlers. In the world of backcountry hunting, a versatile, reliable, and well-crafted knife is an indispensable tool.

Montana Knife Company Blackfoot 2.0
Montana Knife Company is well respected for its quality craftsmanship and durability (read their story here). As a Rokslide sponsor, I was given the chance to run their Blackfoot 2.0 model for a spring bear hunt. Weighing in at 3.6 ounces and with a 3.5-inch blade length, it is a versatile and durable knife that can serve as a reliable backcountry hunting tool.
This spring, I carried it in my kill kit, used it for chores in the backcountry, and ultimately to skin and butcher a friend's first bear. It performed exceptionally well, and here's why it has earned a place in my hunting pack for the upcoming fall hunting season.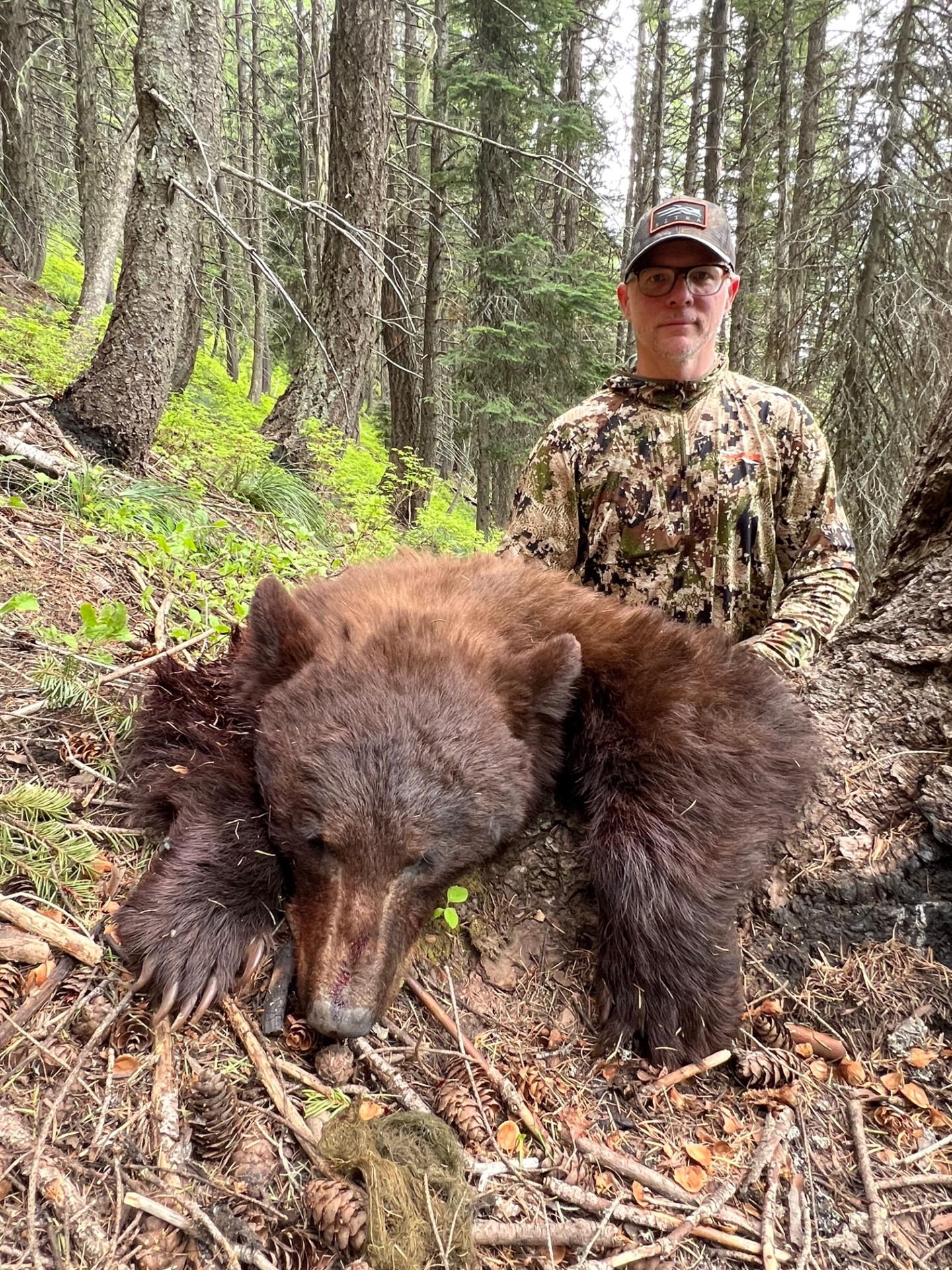 Blade Material and Design
The Blackfoot 2.0 features a meticulously shaped blade made from high-quality carbon steel. Its edge is extremely durable yet easy to sharpen. The blade retains its sharpness even after prolonged ensuring it can handle the demands of breaking down an animal.

The remarkable edge retention minimizes the amount of blade touch-up needed during field butchering. The blade design is versatile, which is fundamental for backcountry hunting as it's important to handle a wide range of cutting tasks. Its shape is a drop-point making it suitable for detailed work such as caping, yet it has a shape that allows for efficient skinning and general breakdown of an animal.

Ergonomics and Grip
The Blackfoot features an ergonomic and well-balanced handle with G-10 side scales which are made of resin-infused fiberglass. They are light in weight and provide an incredibly secure and comfortable grip. This allows for precise control and reduces the risk of slippage, even when the handle is covered in blood. The comfortable grip contributes to the efficient handling of the knife, minimizing hand fatigue.
Durability and Reliability
Backcountry hunting often involves rugged, demanding, and unforeseen circumstances. The Blackfoot features a skeletonized full tang construction, meaning that the blade extends through the entire handle length, offering strength yet still maintaining a trim weight. It allows for more prying and twisting of the blade without fear of breaking (unlike replaceable blade knives). The Blackfoot 2.0 has a Parkerized finish on the blade which offers corrosion resistance.

Packable
The Blackfoot 2.0 is lightweight and compact (7.75 inches overall length), making it adaptable enough to carry on a pack harness, belt, or in a kill kit. It has a well-designed Kydex sheath that offers versatile mounting options, is lightweight (2 ounces), and provides a secure on the blade.

Conclusion
While its price point of $300 reflects its excellent craftsmanship and performance, the investment is worth it for those who demand a quality knife. Montana Knife Company's Blackfoot 2.0 stands out as a great knife to have in your hunting pack. Its ergonomics, blade shape, edge retention, and reliability make it an easy choice to add this knife to my hunting kit. It's important to note that personal preferences and specific hunting requirements may vary. I recommend assessing your specific needs, the game you hunt, and the tasks you typically perform in the field to ensure the knife aligns with your hunting style and requirements. Available here.
Comment or ask Josh questions in this forum thread.
More gear reviews.