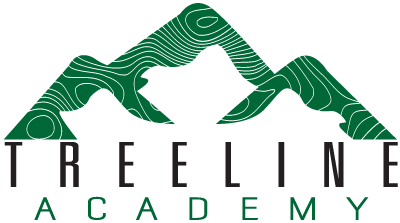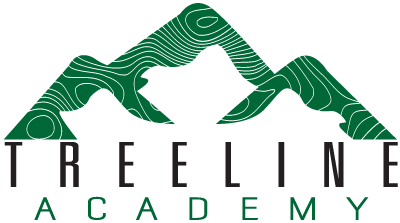 I am a strong believer in the value of boots-on-the-ground scouting in the area you will hunt the coming fall, or even in the coming years. But I do understand that most hunters itching to tackle western hunts are limited in their ability to travel out West more than once a year due to restraints on time, money, and distance. With the technology around mapping and detailed satellite imagery available today, the ability to narrow down units within a state and areas within a unit is getting easier. While easier, it's not simple. E-scouting can be overwhelming and questions about it often come up on the Rokslide forums.
E-Scouting
About a month ago I was introduced to the Treeline-Acadamy E-Scouting MasterClass (View website here). This video course is extremely comprehensive in all aspects of e-scouting from the mapping software themselves to specifically finding elk habitat. While this course is defined as a class for elk, most techniques and principals can be used for any kind of hunting. The class is split into 31 videos from five minutes to over an hour long, depending on the topic.
Mark Livesay
The videos begins by introducing the instructor, Mark Livesay who has over 30 years of experience in the elk woods. I like how Mark talks about the realities of e-scouting, some limitations you can encounter, and having realistic expectations for the hunt when only online scouting. One reason I like getting boots on the ground is it slaps you with realities of physical ability, the terrain, and can shift overall expectations to something more manageable for your experience level.
The Course
In the first course section, Mark goes into developing a plan, setting hunt parameters, and creating a custom "markup" plan. Custom markup plans are how you organize the pins you've marked and overlays on your mapping software to make them more manageable to find.
He then transitions into the mapping and GPS software platforms that he uses both at home and in the field. Mastering the Google Earth Pro, Gaia GPS and OnX Hunt platforms are each very in-depth videos walking you through how to use each. From changing settings, dropping pins, changing layers, and uploading overlays, the videos are comprehensive. He wraps all of that up with a video on importing and exporting those pins from one platform to the other.
Continuing on the course starts focusing more on finding elk. Mark talks about finding information in individual states for applications and unit research, then rolls into the basic needs of elk.
Establishing Core Areas
The following section is all about establishing core hunting areas and zones of pressure. Again, Mark explains all of this thoroughly and talks about the issues you may be faced with in certain areas. After talking about the needs of elk, the course rolls into evaluating access points, trail usage, finding feeding areas, finding canyons and basins, then onto fire and logging areas.
As Mark talks about finding elk areas, he's bouncing around in the mapping platforms and showing you examples of what to look for. The course will continue to cover beetle kill zones, determining slopes, saddles & funnels, water sources, and finding glassing points. As of early June 2020, those videos haven't been released yet, but I expect them to be just as educational as the rest of the class.
Early Season Focus
Most of the course leans to hunting elk in the September archery season. But towards the end of the course, there will be a section on e-scouting tactics for the late season. The course wraps up explaining how to utilize your mark up plan to its full potential. And, includes some resources and links used to find additional information. But the information does not stop at the end of the course! Mark will be doing a monthly e-scouting webinar soon that will be included with the course and all will be archived month to month.
Recommended For New And Experienced Hunters
At this point in the course, I'm very happy with the knowledge I've gained. Even though I consider myself to be pretty tech-savvy in the mapping programs, I learned some great setting changes and techniques that have already changed the way I look at an area. If you are fairly new to mapping systems I would say this course will be extremely helpful. I'd say the same if you are new to elk hunting. If you are new to it all, then that makes this course a no-brainer for me to recommend. The entire course is detail-oriented, to an extreme. And, Mark does a great job of explaining and showing examples of each section.
Membership Options
The price structure of the course is split into three different levels; free, pro, and premium. As I write this, the premium is not available. The free version includes the first three introduction videos included in the full course. The Pro level is also split into three different tiers based on how many folks sign up. The first 750 members can sign up for $119 for two full years of access. Once 750 members are signed up, the price jumps a few dollars to $129. Then it jumps to $139 at 1500 members. Right now, there is no option for lifetime access. Click here for more info and to sign up.
You can comment on this article or ask Jordan questions here.