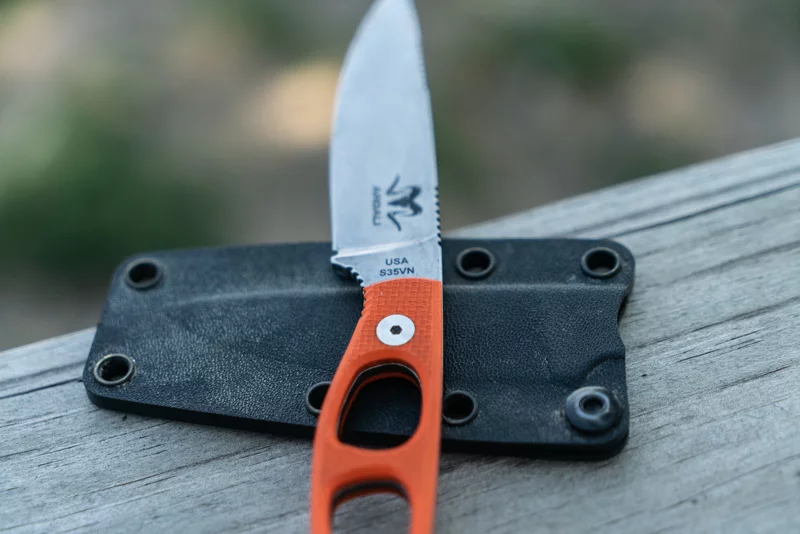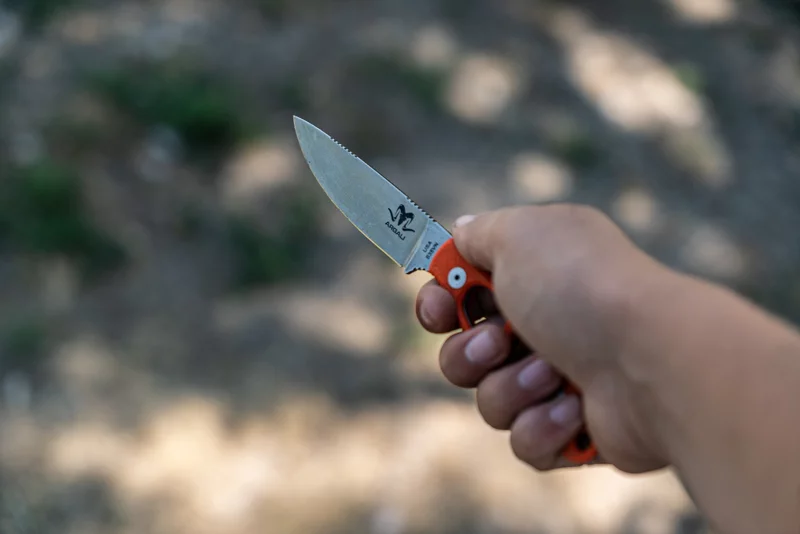 A fixed blade knife can be a critical piece of gear in the backcountry. You can cut, pry, and split with a good fixed blade if needed. But, the problem often lies in the large sizes and heavier weights that aren't backcountry friendly. Argali Outdoors saw the void for a lightweight, packable knife and designed the Argali Carbon Knife. I've used this knife for the last year of seasons with great results.
Argali Carbon Knife
The drop-tipped knife blade is constructed of S35VN steel, which is a stainless steel often thought of as a super steel. The carbon in the steel has strengths of increased edge retention and increased hardness. Argali chose this steel for its ability to hold an edge and make it through an entire animal without having to sharpen. Other advantages to S35VN are durability and corrosion resistance.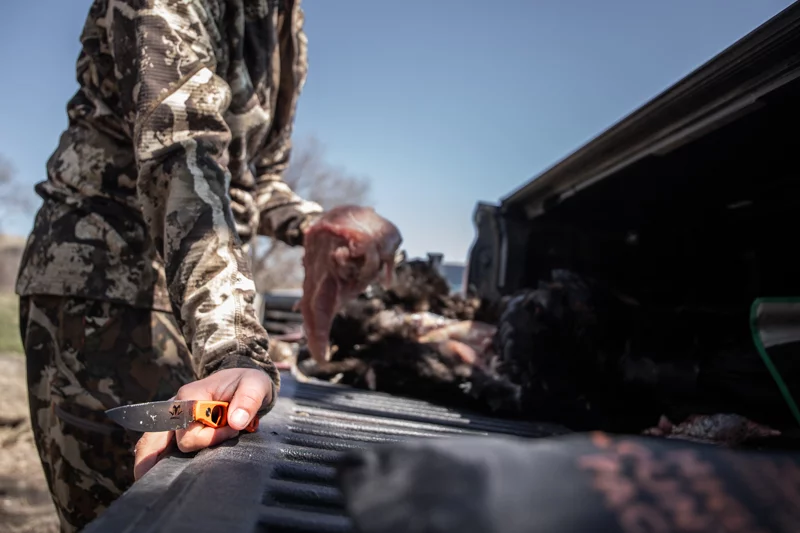 Edge Retention
I found the steel itself to hold a great edge. With the factory sharpening, I was able to skin and quarter an antelope and help with an elk before the blade needed touching up. I went on to use the Argali Carbon knife on five more deer last year and two turkeys this spring, with few touch-ups. Over the summer I sent the knife back to Argali. With each knife, they offer complimentary sharpening back to their factory specifications. With a quick turn around, it's now ready for the fall.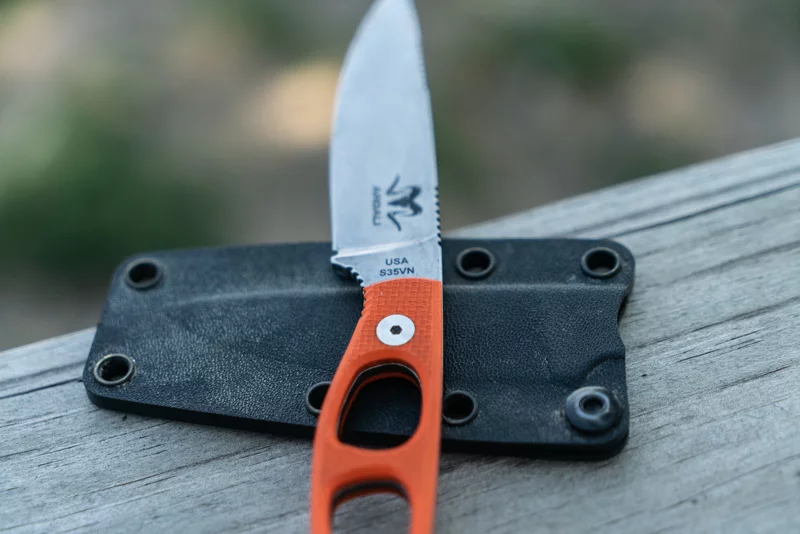 Grip And Ergonomics
One advantage to larger knives is more surface area for your hand to grip onto. The four-inch handle is a great compromise of size to hold onto while remaining slim. For added grip, the handle has what they call textured G10. The texture is crucial when your hand gets slippery and even then with the texture on my knife, I found that with enough fat built up on your hands it's tougher to hold firmly. Argali thought of this and the dual purpose holes in the handle are perfectly sized to slip a finger into so the blade can't get away from you. The handle is comfortable and fits well in my hand although, for some guys with big hands, you may find the grip to be smaller than you are used to.
Size And Weight
The knife measures just over seven inches in length with a weight of 1.8 oz without the black Kydex sheath and 2.9 oz with sheath. The skinny profile of the blade and handle make it very nice to pack almost anywhere. I tuck mine into my Argali High Country Game Bag set. The color orange and the First Lite Fusion pattern are also available for the sheath options. The sheath itself is adjustable with tension screws to control the tightness of the knife's fit.
I will be carrying the Argali Carbon Knife on my future backcountry trips whenever I need a fixed blade. The size and weight mixed with simplicity and edge retention make it an always carry piece for me. You can find the Carbon Knife on the Argali Website for $199. When purchasing the knife, keep in mind that you are also purchasing Argali's lifetime warranty and guarantee along with a lifetime of free sharpening.
You can comment on this review or ask Jordan questions here.