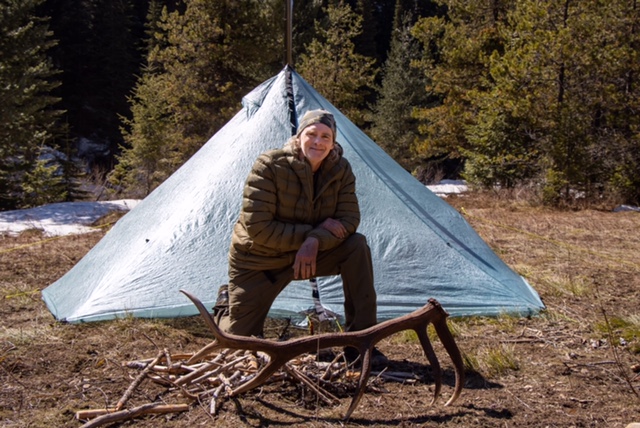 Late Season hunts offer many challenges. Cold temperatures are one you will likely have to overcome for a greater chance of success. Late season typically means snow on the mountains and below-freezing temperatures. When it is hot, you simply wear lighter and less clothing and drink plenty of fluids. When the temperatures plummet, your mindset and planning have to consider weight penalties, if you will be on high exertion hunts, and how to stay warm and safe while on the mountain. For this review, I'll be covering the BlackOvis Anchor Point 800 Fill Welded Down Jacket and Pant.
Then vs Now
I started hunting in cold temperatures over 40 years ago, this meant heavy wool and then some more wool. You wore heavy wool pants, wool coats, and wool gloves.  Today's technology, designs, materials, and high-end hunting manufacturers allow you to customize your late-season apparel choices for what your hunt requires to maximize efficiency, comfort, safety, weight, and opportunity.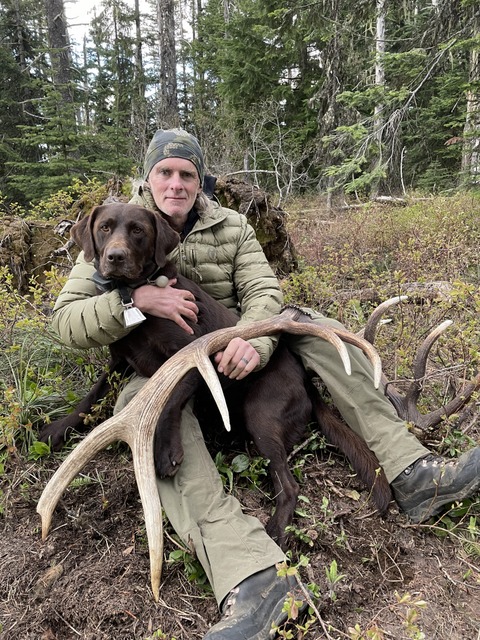 BlackOvis Anchor Point 800 Fill Welded Down Jacket and Pant
I wore the BlackOvis Anchor Point jacket and pants this spring on several long quad rides looking for sheds. And, one overnight camping trip; temperatures ran as low as 20 degrees.  Down jackets have been a staple in my late-season hunting gear choices for many years, but down pants are a relatively new item for me.  I remember meeting a young man on a northwest Montana mountain several years back, both of us arriving at a favorite lookout for late-season muleys. He pulled out a set of down pants from his pack as we arrived. As the wind cut through me that day while glassing, I thought to myself that is a great insulating item to add to my late-season gear list, and with a minimal weight penalty.
Sizing and Fit
Both items are designed a little big so they can accommodate your main layer along with a base layer. Underneath the jacket, I wore a merino base layer along with a medium-weight wool shirt and still had plenty of room in the shoulders and no restriction of movement.  At 5'7" 160 pounds, I wear a large with most companies and I found that to be true for the Anchor Point jacket and pants.  The pants and jacket are advertised at 12 ounces for a size large and I found this to be accurate for both items.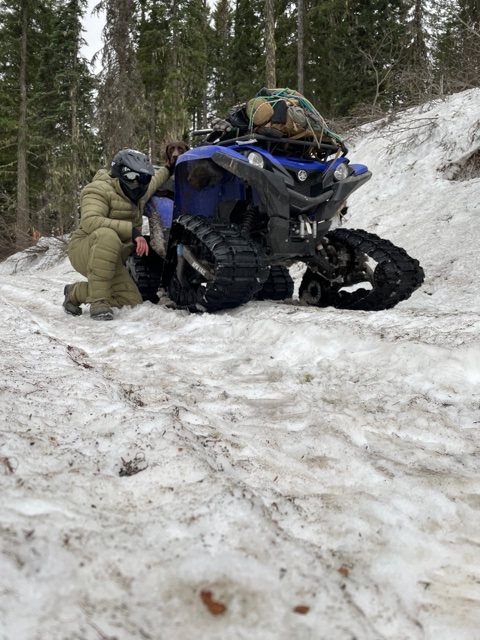 Sonic Welded Seams
One thing I have found with down products through decades of use, whether it is my jacket or sleeping bags, is you occasionally see a few down feathers floating around, poking out of the fabric, or laying around after use or compression.
The Sonic Welding Process where the seams are welded rather than sewn for the Anchor Point Down Jacket and Pants lends itself to not releasing any of the down, nor do you feel any poking you. The material is 100% Nylon exterior and in fact, after approximately 10 uses and many compression days, I don't recall seeing or feeling any feathers coming out of either the jacket or pants.  This will go a long way to the jacket and pants retaining their warmth over many years of use, with little to no loss of down.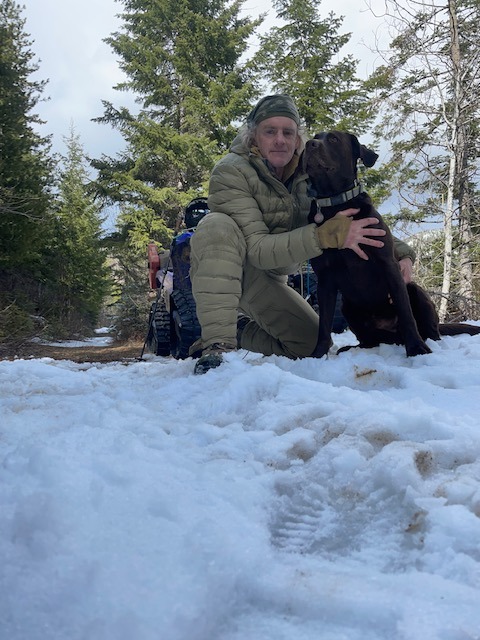 Great Wind Protection
Down products are built for added warmth and are not designed to be worn while brush busting. This means you arrive at your destination, strip off your wet gear if any, and start layering on your insulation pieces. With the down jacket and pants being the outer layer. After several long rides on a quad in freezing temps, I found both pieces to be very wind resistant. And I never felt any significant wind blowing through the fabric.
Anchor Point Welded Down Pant
That brings up the ease factor of putting on the pants, as I'm no spring chicken. In today's world, the ease of accomplishing something is in all facets of our life, and that includes quickly changing in and out of hunting gear in freezing temps or inclement weather.  The pants come with full-length YKK zippers, an elastic waistband that provides up to two inches of stretch, and a Velcro adjustment at the waistband and the bottom of the leg. You can expect in a matter of minutes even old guys who are not limber can have the pants on or off.
I found the Velcro on the bottom of the leg helped to seal in heat on extended sits. And it helped to keep out the wind.   The pants also come with belt loops. But I did not find these were needed for my intended purpose, as the pants remained in place while glassing and any short movements.
Anchor Point Welded Down Jacket
The jacket comes with a drawcord on the hem with a cord lock to help cinch up the jacket and retain heat. But, there is no drawstring on the articulated hood. The hood stays in place for the most part without a drawstring, due to the close fit design similar to a scuba hoody. Additionally, the elastic cuffs help retain heat by sealing out the wind.   The jacket zips into the right-hand pocket for storage. Unfortunately, the pants do not come with a storage sack.
Pros:
At $149.99 for the pants and $184.99 for the jacket, this is a very nice setup for late season.
Sonic Welding Baffle design retains a high percentage of down.
Very light for the added warmth provided.
Durable if used for the intended purpose.
The chosen color "Topaz" is very neutral and something that can be worn outside of hunting.
Wind resistant.
Ease of use specifically taking on and off of the pants.
They can be washed if needed.
No cold spots on Welded seams.
Cons:
The down and fabric are not water-resistant.
No stuff sack for pants.

Conclusion
If you're looking for a reasonably priced late-season insulation system. The Anchor Point will not add much weight to your hunting kit, nor break the bank. The BlackOvis Anchor Point 800 Fill Welded Down Jacket and Pants are a very solid option to explore. Order the jacket here and the pants here.
Comment on this review or ask Ross and Howard questions here.
Read all our clothing reviews here.