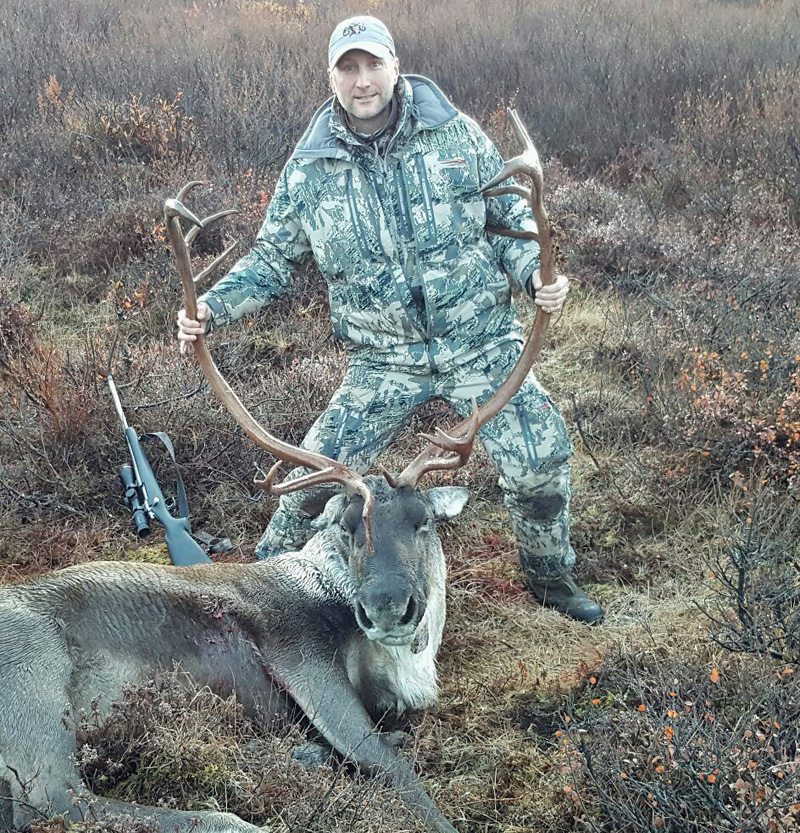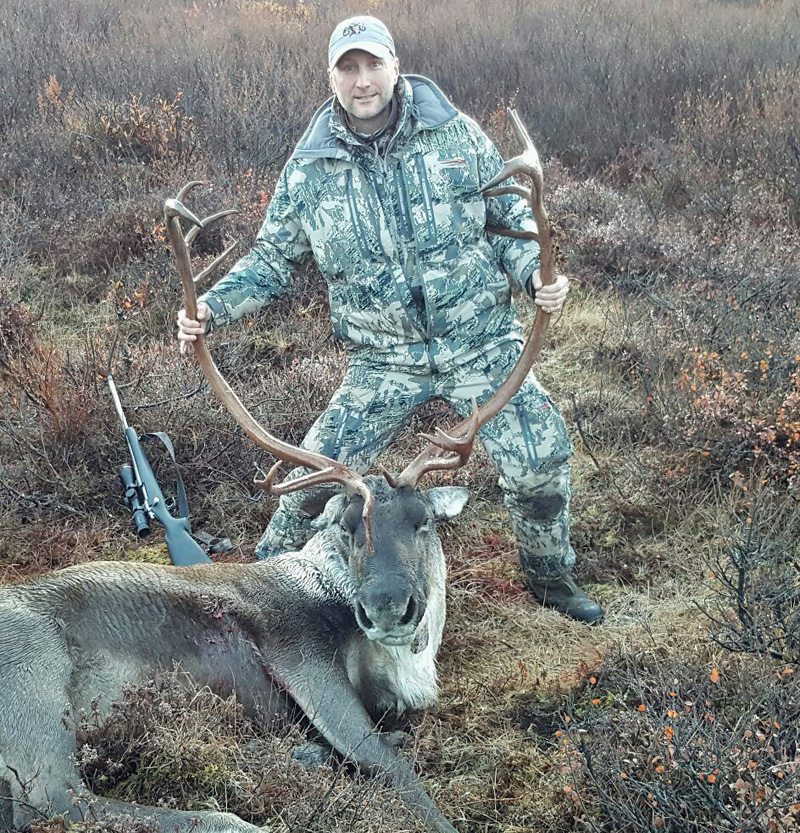 The Sitka Blizzard Parka

By Matt Wymer, Rokslide Prostaff

All of Sitka Gear's products are designed with the end-users' intent in mind. Sitka analyzes the various activities that a hunter may do, and then designs gear to take that action head-on. A quick look at their product line up shows a wide range of gear designed for everything from the active hunter to the treestand hunter to the waterfowl hunter. Digging deeper, Sitka offers specific items for subsections within those pursuits; ultra-light, hard core, etc.
The Sitka Blizzard line is one such example. Insulated rain gear is not for everyone, nor should it be. However, for those who Sitka designed this gear to serve, it's pretty amazing stuff! The line consist of a Parka, a Bib Pant, and a Beanie.
For this review, I tested the Blizzard Parka. Sitka states, "The Blizzard Parka is built for hunters and guides who need the ultimate waterproof insulation for the coldest conditions imaginable. It is ideal for low-activity hunts at extreme latitudes."
I tested this theory on my 2015 Caribou hunt, and came away impressed and appreciative of the thought and effort put into this unique parka.
The parka's insulation is PrimaLoft's® Down Blend Silver, the world's first water-repellent hybrid insulation. Sounds "techy" but it is simply a blend of 60% 650 fill power white duck down and 40% ultrafine Primaloft® fibers. PrimaLoft® is doing some amazing things with insulation these days and Sitka jumped all over the opportunity to utilize it in their latest line-up (see my previous review on the Sitka Kelvin Down Ultra-Light Jacket).
To make this parka waterproof and tough, Sitka's employs a 3-layer GORE-TEX® membrane covered with a highly durable polyester face fabric. Sitka designed this parka to fit your body, not to be layered over bulky fabrics. Note in the picture below that the jacket is very bulky on me.

This is my fault as I ordered my parka in a size large. In retrospect, I should have stayed with a size medium. It would have allowed me to better capitalize on the overall design. As a general rule, I run cold and planned to wear a puffy jacket beneath the parka when needed. I thought I would have to size up to make this work but found that a medium would have still allowed the additional layering. The waterproof zipper functions well and is on par with Sitka's other rain gear.
If fitted properly, the articulated patterning and minimized bulk provides freedom of movement. This is a must have feature for bowhunters. I have drawn my bow with this parka on and can verify this fit. However, it is important to properly fit a parka of this type if you plan to draw a bow.
The length is about mid to upper thigh, sort of halfway between a parka and a jacket. It features a reinforced tail optimized (with draw string) for those who are riding horses, ATVs, snow machines, etc. The longer tail also provides protection if you need to sit down in wet and rough terrain.
The "tail" on the Blizzard Parka offers protection where it counts when glassing from wet or rough terrain

The cuffs can be tightened down to keep rain out and heat in while the thumbholes keep the jacket properly aligned with your gloves, and provide some warmth to bare hands.
The jacket features a well-designed hood. The pull cords are easy to adjust, even with gloves on.
The parka contains numerous watertight pockets, allowing for a variety of storage options. This includes two chest pockets, two elevated hand warmer pockets, and two traditionally placed lower pockets. The last pocket is on the upper left arm. The left chest pocket includes a lens cleaner cloth, and the four (non-chest) pockets contain a warm fleece lining that my cold hands appreciated. Moving to the interior, the Blizzard Parka includes two large mesh pockets: useful spots to stash gloves, beanies, snacks, etc. The last pocket is a small, left side interior chest pocket. If you were counting, that's a total of 10 pockets!
My testing of this parka was limited to a nine-day hunt in the Alaskan interior. We battled gnarly weather and temperatures ranging from below freezing to the low 50s. A calm day in this weather is not mandatory Blizzard Gear weather, but combine those temperatures with a stiff breeze, driving rain, sleet, and snow and the Blizzard Parka becomes a very welcome addition to hunting camp!
We spent days sitting on cold windy ridges battling the elements, glassing for a glimpse of a critter as the fog ebbed and flowed. My hunting buddies were forced to get up and move off the ridge line to stomp their feet and move around for warmth. Me? Well let's just say I was toasty enough to get a few good naps in! Coming from a guy who more often than not runs cold, that is saying something.
A few times we hiked a mile or two to another spot to glass. While I did have to unzip the Blizzard Parka, I was surprised at how breathable it was. Certainly not recommended attire for physical exertions, but not one you need to immediately shed for a short walk either.
Our transportation to and from hunting camp was a full day journey via Yamaha side-by-sides. As a passenger, my activity was limited to running winch cables, and lots of sitting. The Blizzard Parka kept me warm and comfortable, but had to be removed for running cables. If you have ever battled the Alaskan swamps, you know it's hard work and insulated jackets are quickly shed.
My experience leads me to believe that this parka is a winner, as long as it is used within its design intent: cold conditions, low exertion, extreme weather. It's warm, every bit as dry as any rain gear, and tailor made for the horseback hunter.
I utilize a variety of different gloves when hunting, but for this trip I brought along a pair of the Sitka Stormfront Glove to use when hunting. It's a large, insulated, waterproof glove designed to keep your hands warm and dry. They worked well with the Blizzard Parka certainly keeping my hands warm and dry! While on the UTVs, I utilized some industrial rubber gloves with liners (the blue gloves in the second picture of this article).
I did not have the Blizzard Bibs, so I used Sitka's Coldfront Pants & Stormfront Pants. I rotated between the two depending on how cold the weather was. Both worked well, but the Blizzard Bibs would have made one heck of a warm package!
Although not tested for this review, based on the Blizzard Parka's performance, I believe the Blizzard Bib Pant would thoroughly round out any cold weather kit

I think the late season western horseback hunter would find the Blizzard Line a welcome addition to his cold-weather kit. I know this Alaskan hunter is mighty glad to have a Blizzard Parka in his kit! If you need some low exertion gear to battle cold nasty conditions, then the Blizzard Line is one you need to consider!
You can view a product overview video here: Sitka Blizzard

Check out the Black Ovis Store for the Blizzard Parka here

You can discuss this article or ask the author questions here