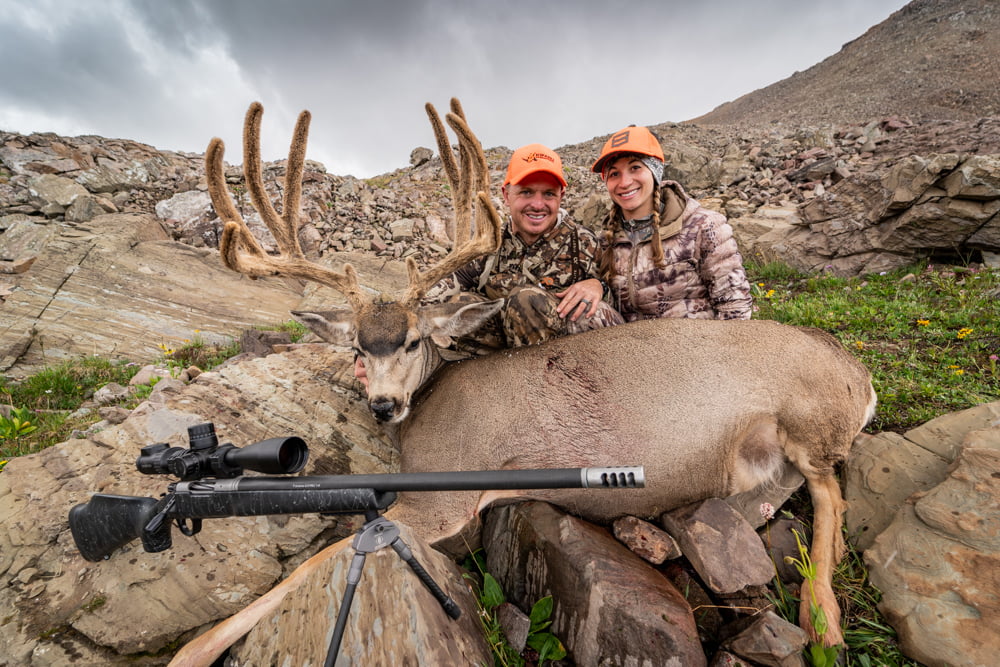 When Christensen Arms (CA) announced the Traverse, my interest piqued. As soon as I laid eyes on a photo that featured the classic CA carbon fiber barrel in a Monte Carlo stock, I started my research. You can see the full list of features here. Soon, I knew I had to get my hands on this lightweight rifle. Looking through the 20 different chamber offerings, I decided to go with a 6.5 PRC due to its excellent ballistics. It essentially has the performance of one of my all-time favorite calibers, the 6.5-284 Norma, but will fit in a short action!
Christensen Arms Traverse
The 6.5 PRC in a lightweight mountain rifle is what I have in mind when I think of the ultimate deer rifle. My passion is chasing big mule deer in the West. I need a rifle that not only performs at distance, but is also light on the pack. The other requirement is it can't make me miss a mortgage payment. Our hobby is expensive enough as it is. Compared to other high-end rifles, the Traverse packs a lot into its sub $2,400 price tag.
First Impressions
When the Traverse arrived at my local gun shop, I was a little let down by a high-end rifle showing up in a cardboard box you would expect from a mass gun maker such as Winchester or Remington. Those thoughts were quickly erased when the rifle was handed to me. The fit and finish on this rifle are what you would expect from any high-quality gun manufacturer. I could not find a flaw anywhere. The action is as smooth as butter and the Triggertech trigger crisp. From the factory, the rifle weighs 7.75 pounds on my two scales, which is slightly heavier than the advertised 7.3 they list on their website.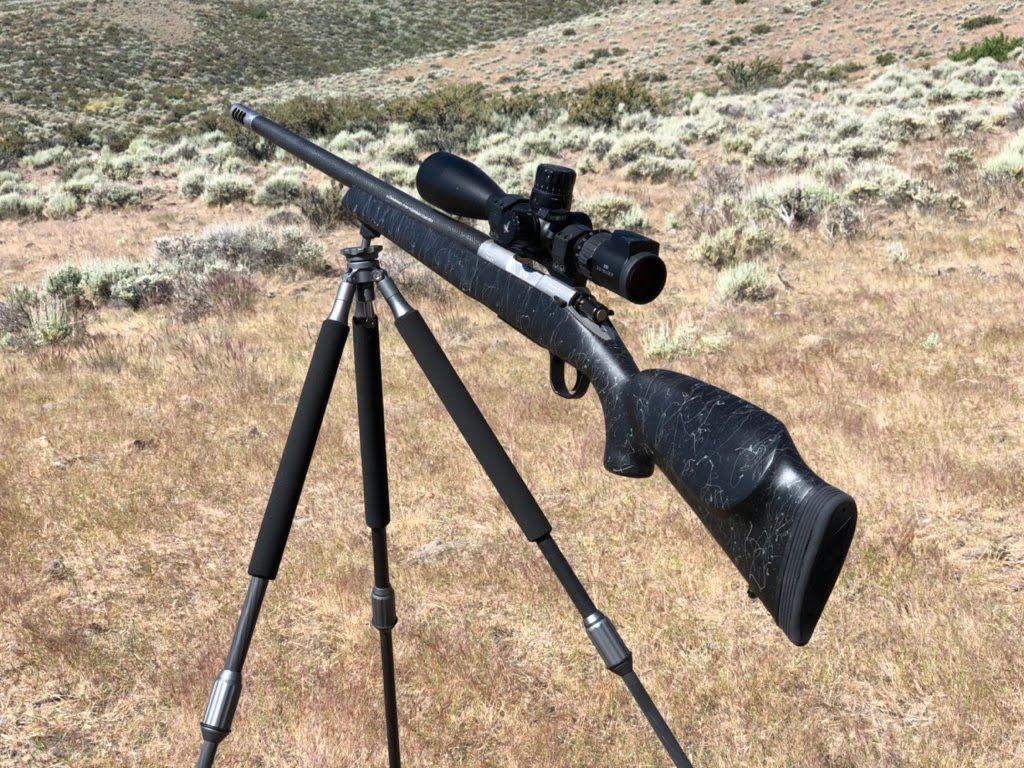 Traverse Features
What sets this rifle apart from others in CA's lineup is the carbon fiber stock. The full palm swell fits nicely in your hand, and the Monte-Carlo style raised comb lets you settle into your rifle. The beavertail is nice and wide and comes with a 4" Picatinny rail to mount your favorite bipod on it.
Another great feature is the factory-installed Triggertech trigger. If you have not had the opportunity to shoot with one, you are missing out on an amazing, crisp trigger.
I decided to throw my Swarovski X5 3.5-18x on top of this rifle to unlock the potential of the 6.5 PRC caliber. The gun comes with an aluminum one-piece 0 MOA rail; however, my rifle came with a 20 MOA rail. I prefer the 20, so no harm or foul. The Traverse also comes with a four-port muzzle brake threaded onto the CA carbon fiber barrel. What I like about this brake is the adjustability with muzzle jump. There are four set screws on the top of the brake that allows you to fine-tune muzzle jump. With my load and caliber, I found removing the second and fourth screw allowed me to stay on target and watch my hit.
The 6.5 PRC
While the 6.5 PRC is quickly gaining popularity and there are several factory ammo varieties, I decided to work up a custom load for this rifle. Wanting every ounce of accuracy, I chose to start with the best quality components, so it was a no brainer to pick up some Bertram brass for it. I've had great success with the Hornady 143 ELD-X, and this rifle really liked H4831SC with a 0.002 of bullet jump-to-the lands. In fact, while testing loads, it shot sub 0.5 MOA with three consecutive three-shot groups with the best being 0.33 MOA! The load is on the slow side of its potential at 2960 FPS, but with the accuracy and low extreme spread, it is a keeper.  I shot other powder/primer combinations but decided to count my blessings and run with the best load without further testing.
The Hunt
I was lucky enough to have a Colorado above timberline early rifle mule deer tag in my pocket, which would test the limits of myself, as well as this rifle. This was a wilderness tag, so my wife and I packed in camp. Unfortunately, we did not see the quality of deer I was after, so we ended up hiking deep into the wilderness four different times–the Traverse strapped to my pack for every mile. My GPS recorded us walking just over 60 miles in a span of nine days. This tested the finish of the rifle, which I fully expected to see wear marks from the straps on my pack. Also, with the occasional trip and fall, as well as busting through the brush, I had slight doubts about the gun holding zero. The latter worry was quickly eliminated during the moment of truth with a perfectly placed shot at 236 yards. After cleaning up the rifle, I could not find a blemish anywhere from its time strapped to my pack. I have other custom rifles I could not say would walk away unscathed from a hunt like this.
In the end, if you are serious about western big game hunting and looking for a rifle, the Traverse is a solid choice and offers 20 different chamberings from 22-250 to big 300 calibers like the RUM and PRC. To find out more about the Traverse as well as a list of dealers, visit the Christensen Website here.
You can comment on this article or ask Travis questions here.