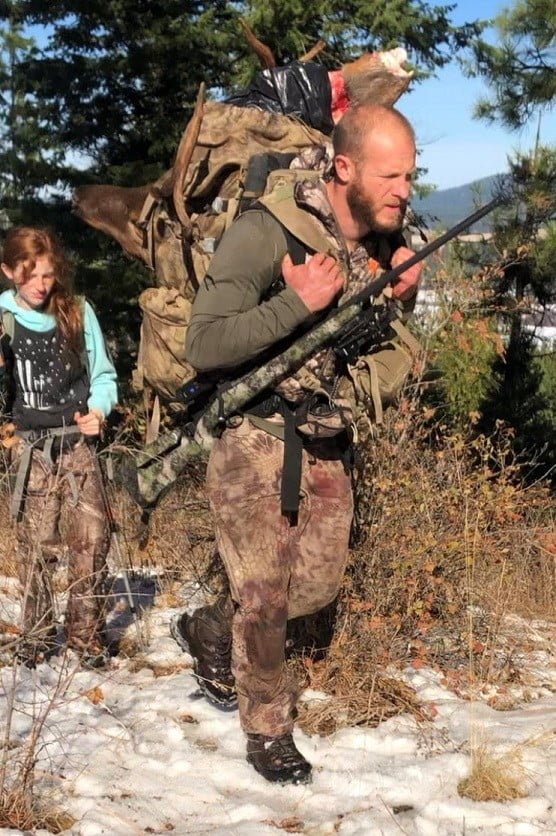 I received a pair of Crispi Wild Rock GTX insulated boots from Crispi for review. This will be the first time in several years I've ran insulted boots. I'm usually going with lighter, shorter height boots, which in cold, snowy weather can be almost miserable at times but makes traveling a bit quicker. I have been wanting to get a good pair of late-season boots for some time. I live in north Idaho and do a lot of late-season hunting in steep brushy country which is often wet and the snow can be deep. I've delayed making the switch long enough.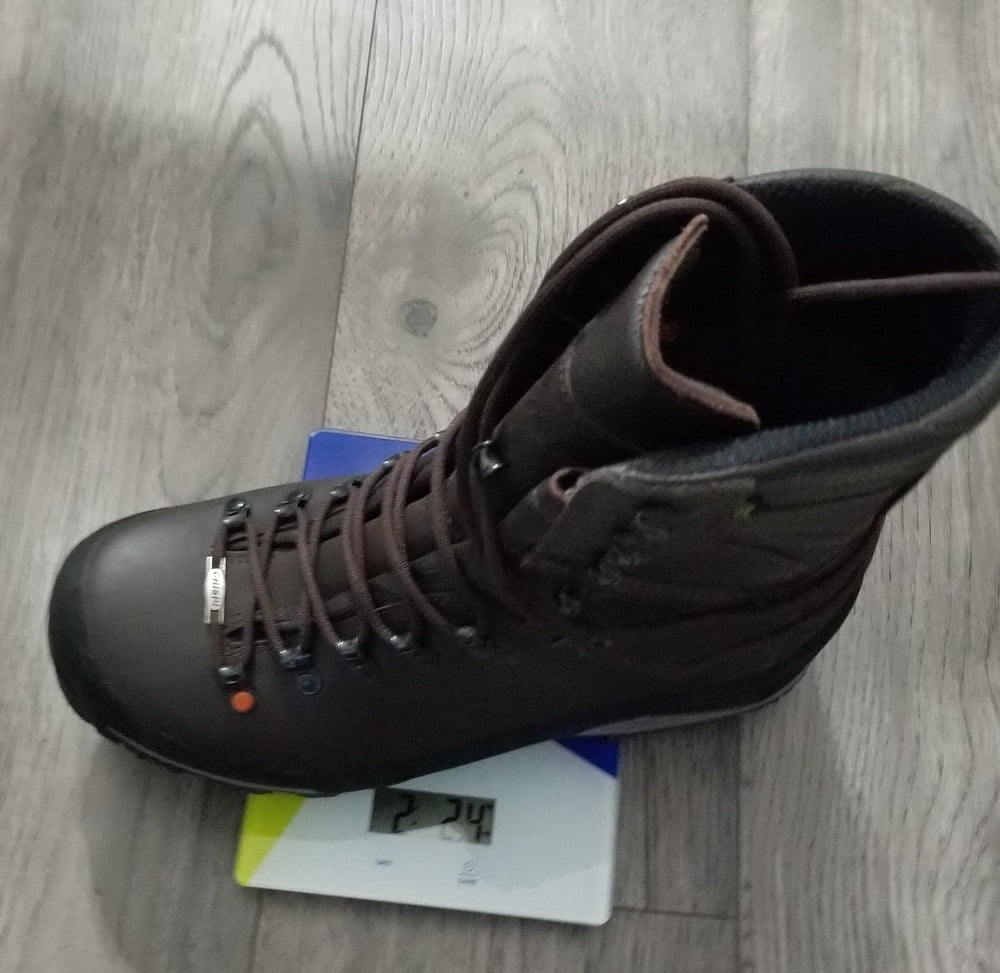 Crispi Wild Rock GTX Insulated Boots
These boots have a height of 10 inches and weight of 4 pounds per pair my size 10EE I weighed @ 4 pounds 4.2 ounces. They have a Gore-Tex lining and 400 grams Prima aloft insulation. They have water repellent full-grain leather, and Vibram® soles with dual-density polyurethane shock absorbing midsole. More info available here.
I tried them on and found they had a good comfortable fit from the start. I have messed up bunion-ridden feet and usually find supportive well-structured boots uncomfortable from the start, and require a break-in period. These Crispi's run just a little large for me. I usually wear 10.5 to 11EE but found these size 10EE to be almost perfect but if anything, a touch on the large side. My first time out was early in the spring in some snowstorms and deeper snow. I found that I didn't need a break-in period; no tight spots just comfortable and very supportive.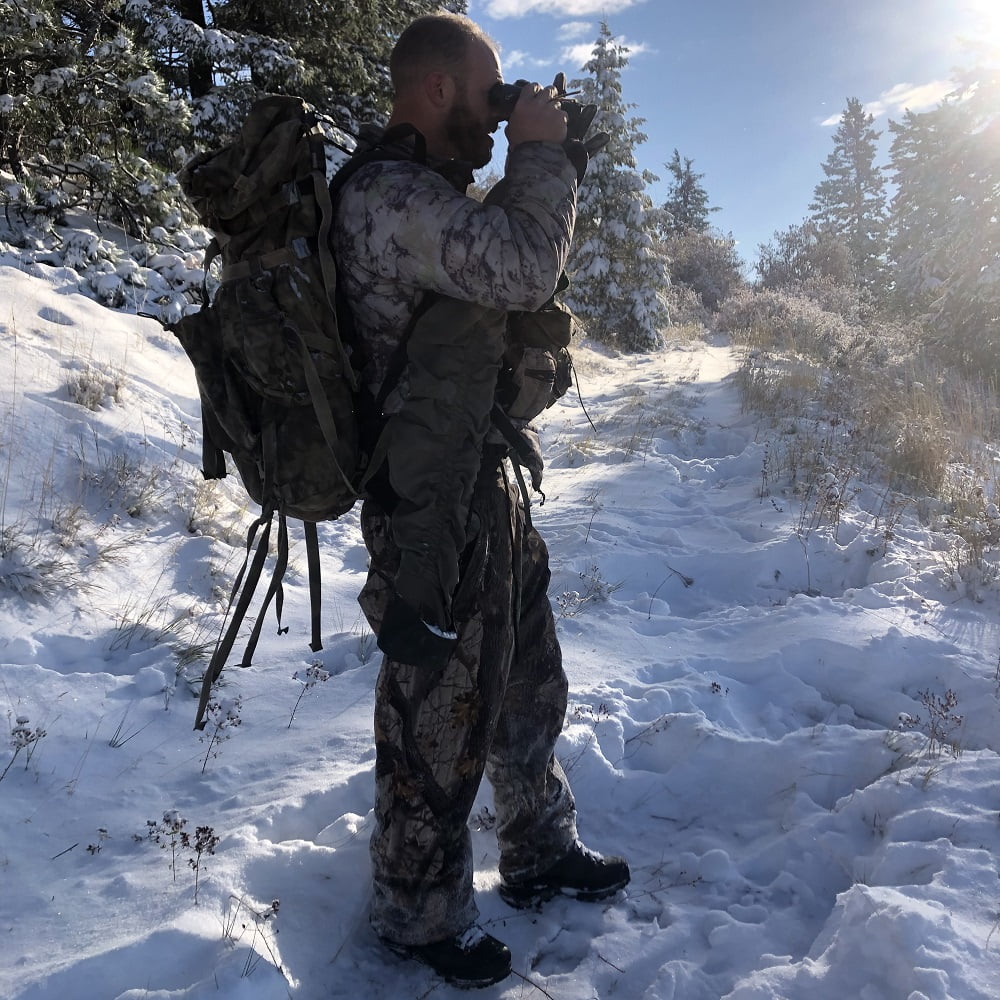 Testing In Real Conditions
I was able to hike quite a bit in deep wet snow and tall wet grass which are both the most likely scenarios for soggy boots, starting often from the top down. As I said before I usually wear lower profile boots and I have a hard time keeping dry socks this time of the year. With these, I pretty much stayed perfectly dry. It was nice to have a few extra inches on the height for crossing creeks.
Some of the warmer days while shed hunting I did sweat a bit. On some of my October hunts, we went through a period of cold temps and deep snows. One morning we had 16 inches of snow on top with a temp of 3 degrees.
It was in an old burn with a lot of deadfall in steep country so there were a lot of pockets of snow well above the knee. After trudging through the snow all day. My feet were perfectly dry and stayed comfortable. While glassing from a spot for more than an hour, I did feel a slight tingle.
This was with a thin pair of socks and I have a little wiggle room in the toes so I know I can up the game if needed. This is in sharp contrast to what I usually deal with in these conditions with my uninsulated boots with gators. My feet would be almost bricks. I'd have to keep moving to keep them warm. Sometimes in the past, if they got wet in similar conditions I'd be downright miserable.
Tradeoff With Insulated Boots
However, there still is a tradeoff. I did notice the increased weight and the decreased maneuverability, so a little more leg fatigue than lighter boots. But after wearing the Wild Rock Insulated boots in these conditions, it will be hard to ever go back due to sheer comfort.
Wild Rock GTX Traction
Much of the country I hiked in this October and early November was very steep with a lot of snow-covered rock. This is the type of terrain I spend a lot of time hunting. Grip is very important for me so poor grip is a deal-breaker as I will ride my butt down a mountain or fall face forward going up.  The grip I had with the boots is as good as any I have used.
Ankle Support
Structure and ankle support are also at the top of the list in the country I roam in. Since my football playing days, my ankles have been a weak spot and I roll them quite a bit while hiking in this country. I got to pack out my daughter's elk down a steep north-facing slope, which is the best test for boot support as far as I am concerned. The boots passed with flying colors.
My biggest gripe on them is they are not as light and athletic as I'm used to wearing. They are not clod hoppers or very heavy when compared to other similar boots either.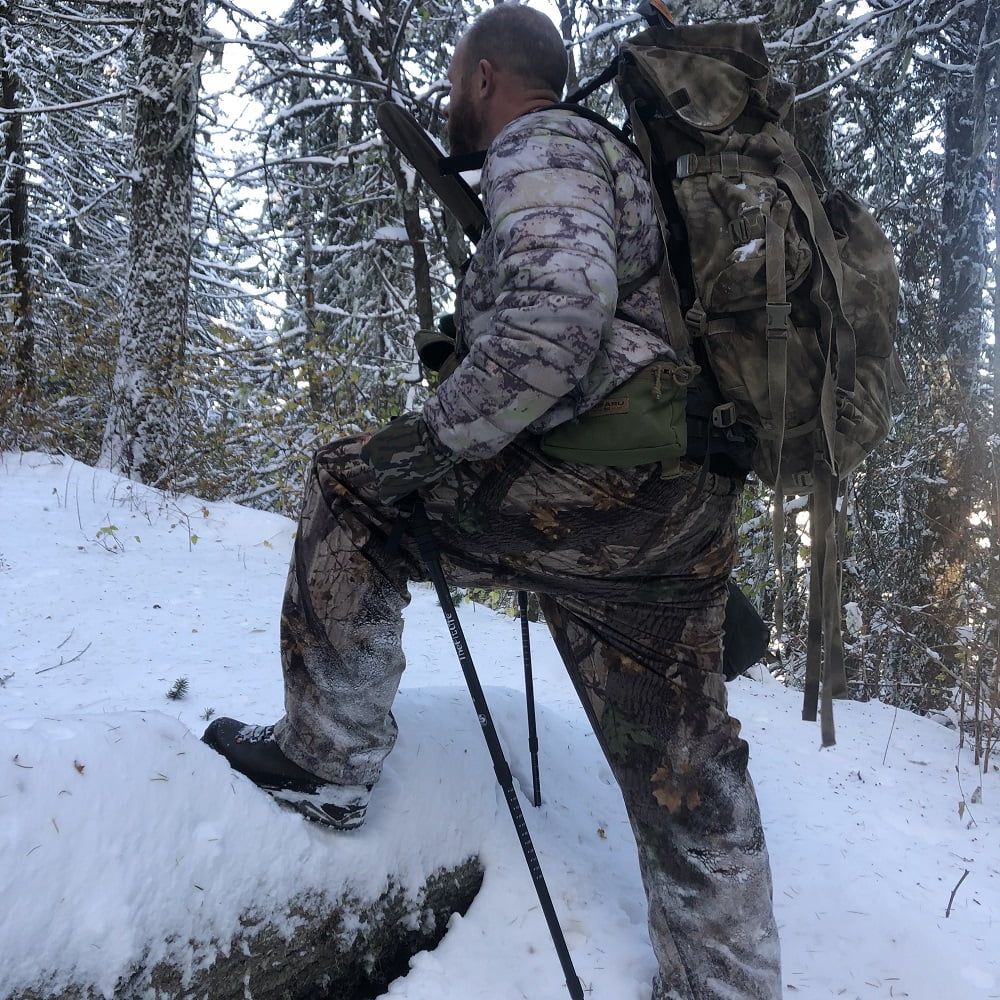 Durability
Durability is a must when purchasing high end boots. While I haven't had enough time in these boots to give a 100 percent reliable answer, these are very well made. They seem built to last. I have used Crispi boots before and they were very durable–as long as any other boot I have used. These have held up well including the soles, so far.
Conclusion
Overall, these are a quality boot that will keep your feet warm and dry in cold wet conditions. They offer excellent support, grip, and are very comfortable. While these won't replace my low-profile boots for scouting and early season hunting, I'm ecstatic to have these they will be my go-to boot when late-season hunting conditions.
On a side note, Crispi sent me a pair of Manti Lightweight Merino socks to go along with the boots. Just wanted to give them a shout-out, too.  The socks noticeably kept my feet dryer. I was more comfortable, and had less foot odor than any sock I have used up till this point. That includes a 4-day straight scouting trip when they were just doing too good to change.  I can recommend you give them a try. Take a look at all the great boots and accessories Crispi offers here.
You can comment on this review or ask Jim questions here.