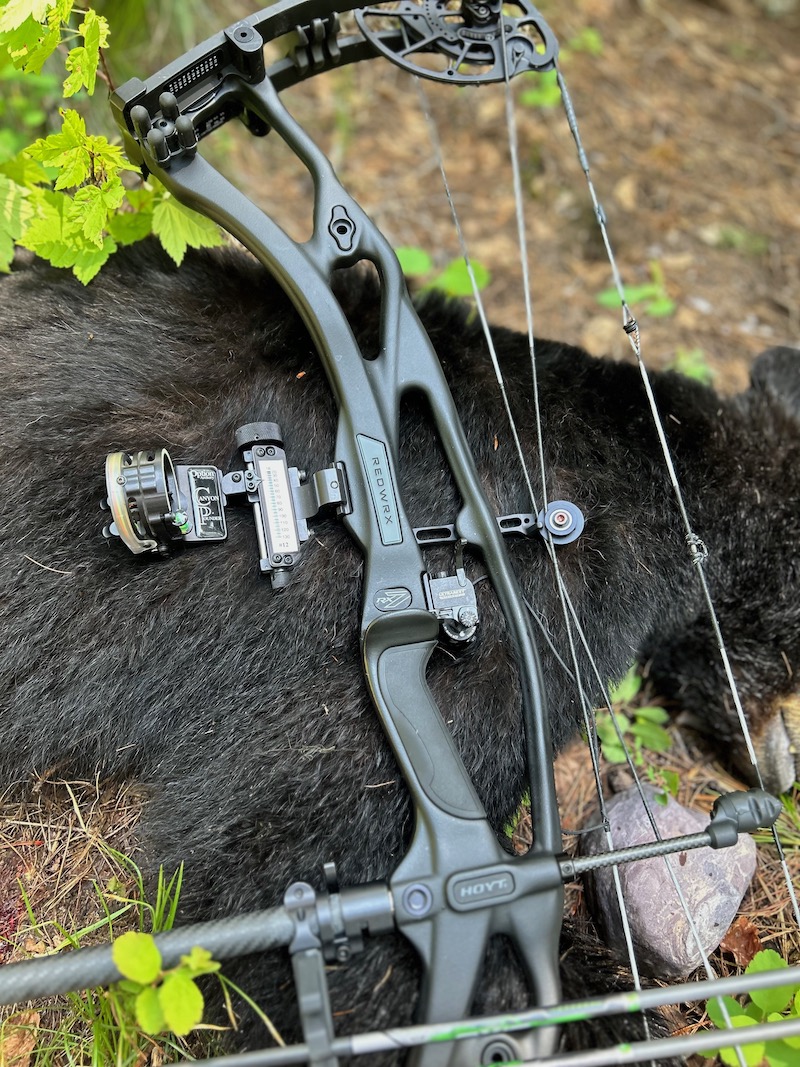 At this point, the 2022 Hoyt RX-7 Ultra isn't new in the eyes of this industry. I mean, c'mon, it's been out for a whole year already. Extended reviews are already online. Get with the times, Howard! Unfortunately, I am sponsored by my family budget. Generally speaking, I prefer to keep a prudent distance from the cutting edge. If something goes poorly with a new product, let it not be on my dollar.
"Archery is 90% mental. The other half is practice." – Yogi Berra (sort of)
Archery is a game that's played in the mind. This journey started because I lost confidence in my bow. I could shoot my friends' bows just fine but couldn't find consistency with mine. For whatever reason, we didn't get along. I met with a shooting coach and had the bow re-tuned to no avail.
So let me ask you, what would you do if you lost confidence in your set-up? What would you be willing to pay to reclaim your swagger while coming to full draw? When I thought about the hours and years I've poured into archery, I decided that I would do whatever it took to get back to who I used to be. After eight years of investment, our differences became irreconcilable,
"It's not me. It's you, and it's time for a new bow".
I didn't care if the bow was fast. And I didn't care if it was popular or trendy. I simply wanted a bow that would consistently match arrow impact with pin placement. After a good deal of research and shooting a significant number of different brands and models over the course of a couple of months, I bought the Hoyt RX-7 Ultra. See it here.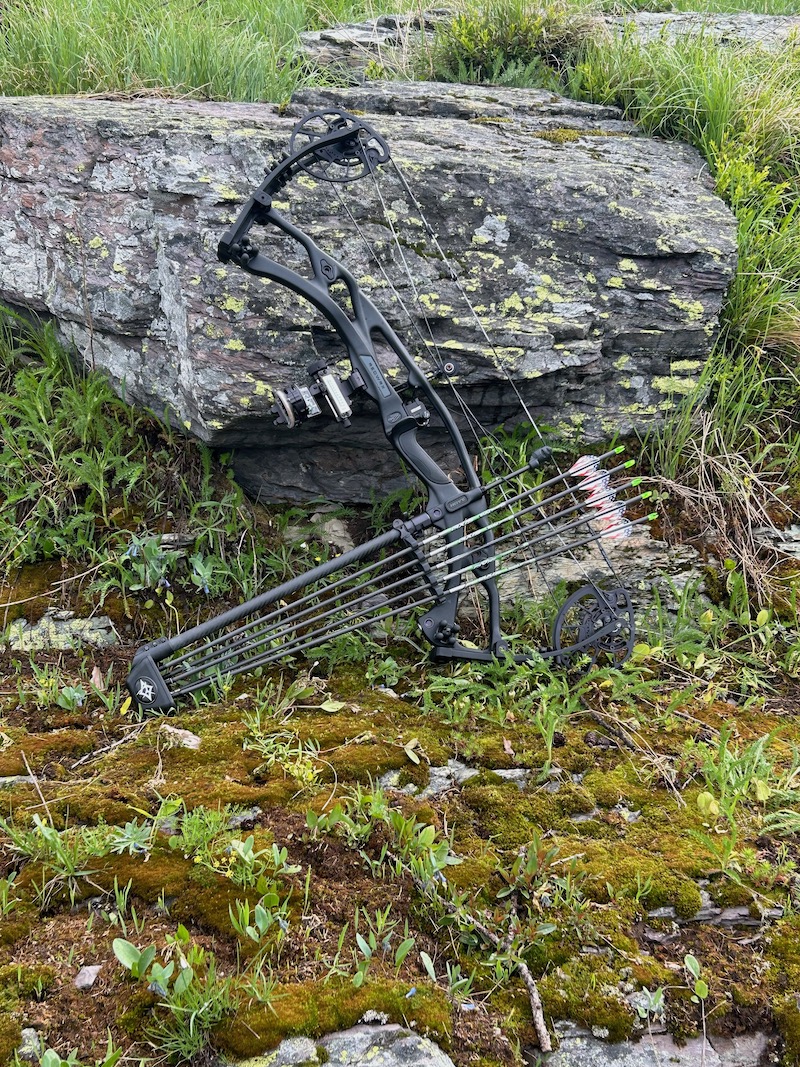 No Hump. No Dump.
The draw cycle on the RX-7 Ultra is consistent and smooth. Excessive movement while coming to full draw is unnecessary. When the HBX Pro cams break over, it happens quickly but not aggressively. The wall is solid and firm with minimal to no sponge. If you haven't upgraded bows in a while, I'm betting you'll be able to shoot higher poundage than what you're used to. Eighty pounds does not feel like eighty pounds.
No Jump.
The RX-7 Ultra does not shoot like the old-school carbon bows. For Mee, that stigma died with this bow. Even as a bare bow with no accessories, it did not jump. It is literally dead in my hand. During my search phase, I shot another flagship carbon bow from a different manufacturer, and it felt like I was shooting a pistol. (I chose to pass on the target panic.) The "tuning fork" problem still exists in the industry, but not with the RX-7 Ultra. Maybe it's because they eliminated the aluminum from the limb pocket assembly? Maybe it's the change in the riser design? Whatever they did, it worked. Hoyt's quest for minimal felt shock vibration is a success.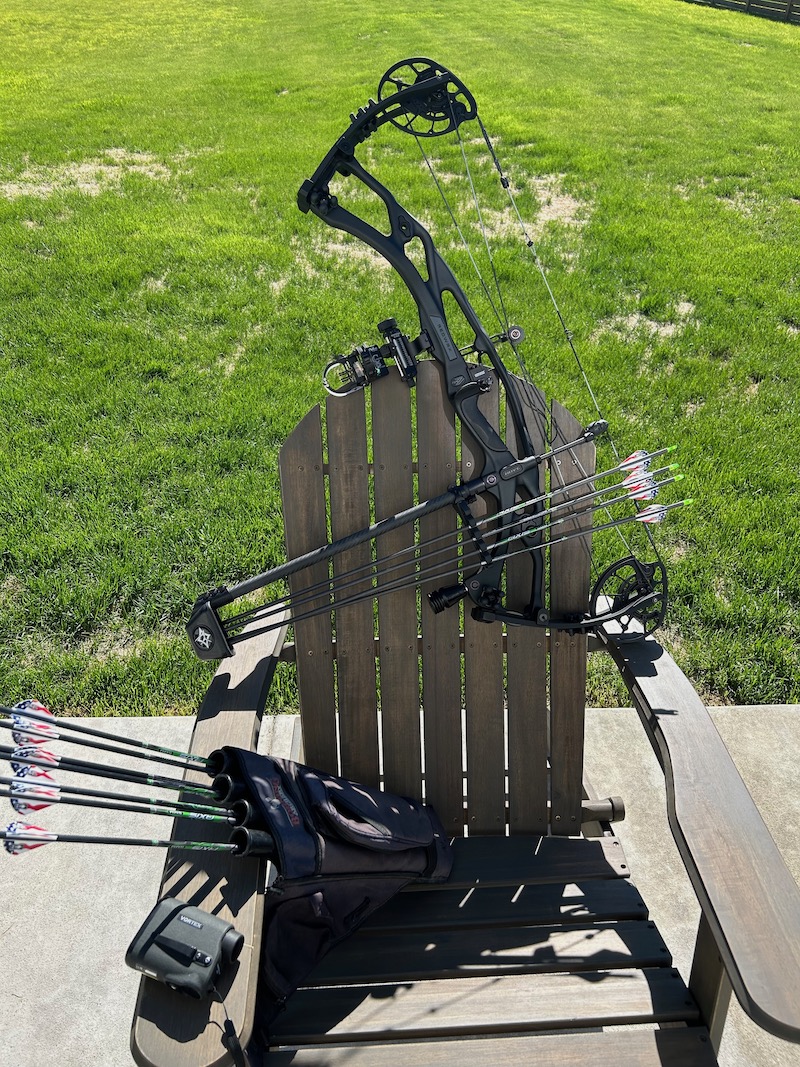 VitalPoint. Grip it.
Hoyt changed the grip angle: they decreased it by 4 degrees…and they changed the grip material: instead of hard plastic, they went with a softer "Versa-flex" rubber grip.
Personally, I care more about the feel in my hand other than the vibration after the shot. The grip matters.
I concluded that Hoyt "won at six feet." The shot experience won me over.
Regardless of how a bow feels, we need it to perform. The question remained, "Can I shoot this bow"?
Here is where this review wedges me between a rock and a hard place. I'm not a competitive shooter. I don't have a list of official ASA or Vegas scores for data comparison. I shot a bear this spring with the RX-7. It hit exactly where I was aiming, but it was a 16-yard shot. Not exactly a test of accuracy. It feels like a copout to say, "Trust me. It's accurate." We all know that photos of arrows in targets leave room for suspicion. So, here's what we're going to do.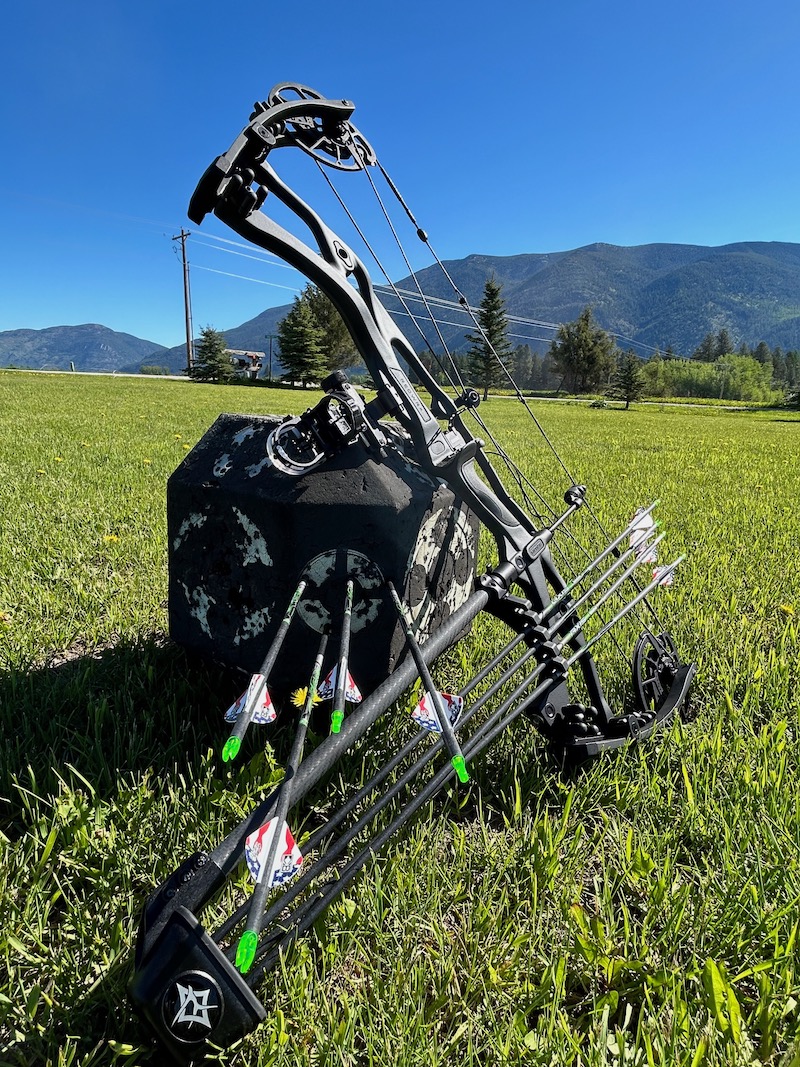 Option Archery Sight
Take five minutes and look at Dan Evan's Option Archery sights. Watch his videos. Option Archery is aptly named because the optional adjustments are seemingly endless. I wouldn't say it's complicated, but it is complex. To see the results of a minute adjustment, you have to know that your shooting platform is consistent. If you're not shooting accurately, then you can't determine if a slight adjustment to the sight produced the desired effect. Agreed?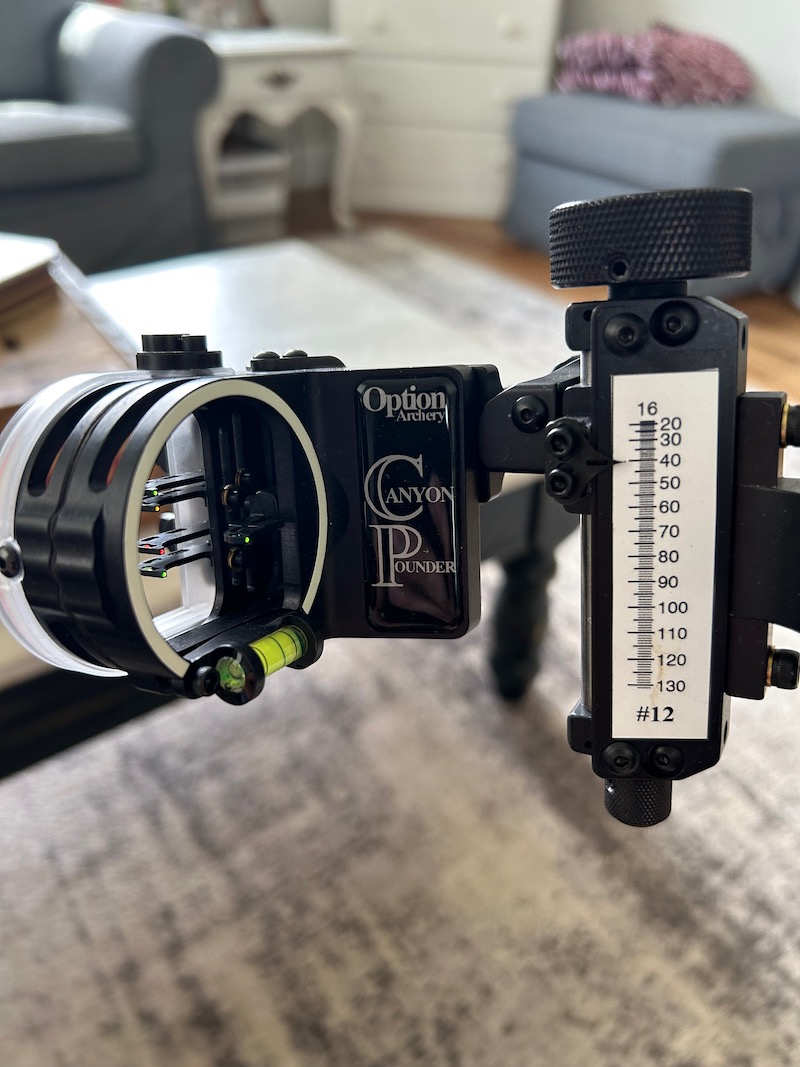 I attached the Option Archery sight to Hoyt's built-in Picatinny rail. I set the Canyon Pounder's reference scale to zero and gang-adjusted until the mover pin was hitting at 20 yards.
Next, I dialed the reference scale and shot the mover pin at 50 & 80 yards to choose my sight tape. Then, I closed the front of the Canyon Pounder and shot in the rest of my pins. I'm regularly shooting between 80 and 100 yards with vital-sized accuracy. That sounds like a long and complicated process. It was not.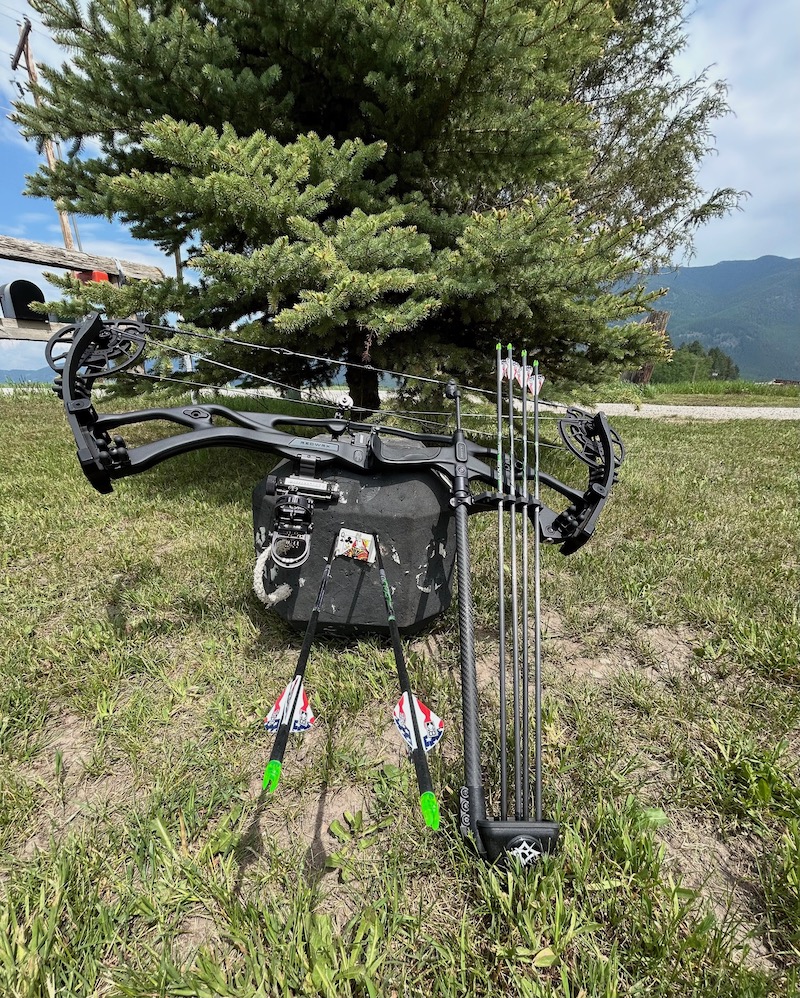 Conclusion
That's a long-winded but hopefully effective way to say… the Hoyt makes it easy to be accurate and consistent. The RX-7 Ultra is earning my trust, and I'm able to make sight adjustments without second-guessing. The swagger is coming back. Shooting is fun again!
Hoyt will no doubt make improvements in 2024, and I look forward to hearing about them. I will not be experiencing those changes because I'm not letting go of this RX-7 Ultra. Archery season is right around the corner, and I hope to share some successes on my thread. Learn more or order yours here.
Meet Mee here if you have any questions.
*The author received an industry discount for the products in this review.
Check out the rest of our Hoyt reviews.