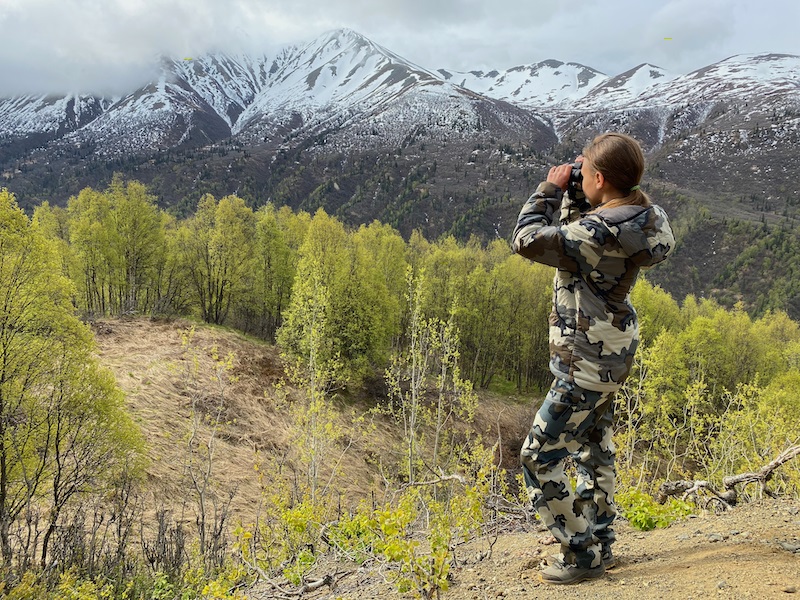 "There is no bad weather, only bad gear."
"Get kids involved in hunting."
Two separate phrases we have all heard but likely not in the same conversation. We also preach that "cotton kills" but every year kids are out hunting in the same type of clothes they wore to school during the week. Not that it won't work but if you wouldn't wear those clothes on a hunt, why should they have to? With KUIU Youth clothing, they don't have to.
KUIU Youth Clothing Line
From the onset of my girls getting interested in hunting, I've struggled to outfit them with quality gear. Largely the gear available on the market was cotton and appeared to have been tailored for a cereal box. This spring, my oldest was rapidly growing out of her current line which led me to KUIU's website. I was hoping to review some of their products, so Robby Denning, Rokslide Editor, set it up.  I'd receive the product comped but with the ability to write the review independently of Rokslide and KUIU input (standard fare around Rokslide).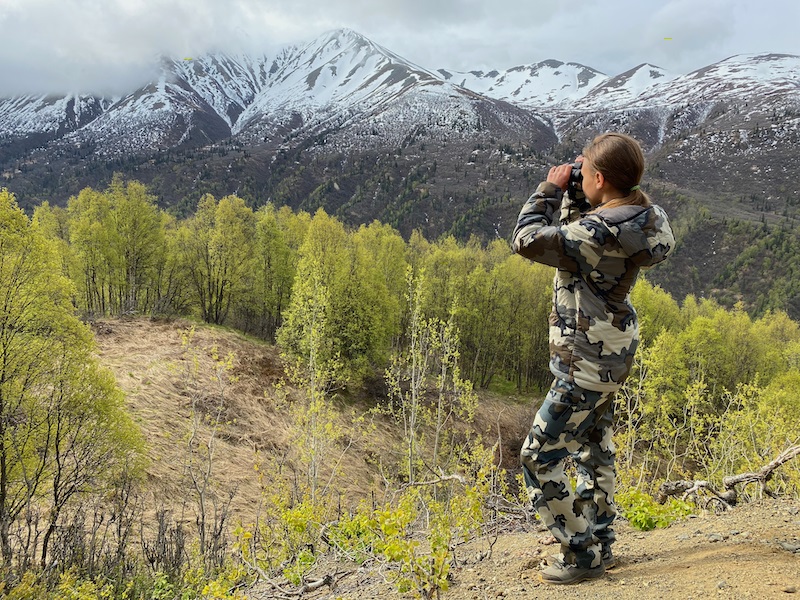 Shipping
In typical KUIU fashion everything shipped incredibly fast and arrived the same week we placed the order. Blown away by the initial quality and fit, I ordered a second set of gear for my youngest daughter who is just starting to take an interest in hunting as well.
Here are the items we used and our thoughts after a busy year.
Reversible Versa Hooded Insulated Jacket
If I had to pick one item from the lineup to start with it would be this jacket. My oldest has worn it every single day since it arrived. Around town, it's a neutral gray and once we're hunting, she flips it inside out for the Vias pattern. Using the same Toray 3DeFX+ continuous fiber insulation from their adult line, it does a fantastic job of holding in body heat.
KUIU Youth Clothing In The Field
We started the year with spring bear hunting where temps can range from below freezing and snowing to mid 50's and raining during the day. Several times we pushed the limits of not using rain gear, and each of those times I was impressed with how well it dried out. If there was one thing that could be added to make a great jacket even better, a drawstring around the waist would help keep drafts out when the wind picks up.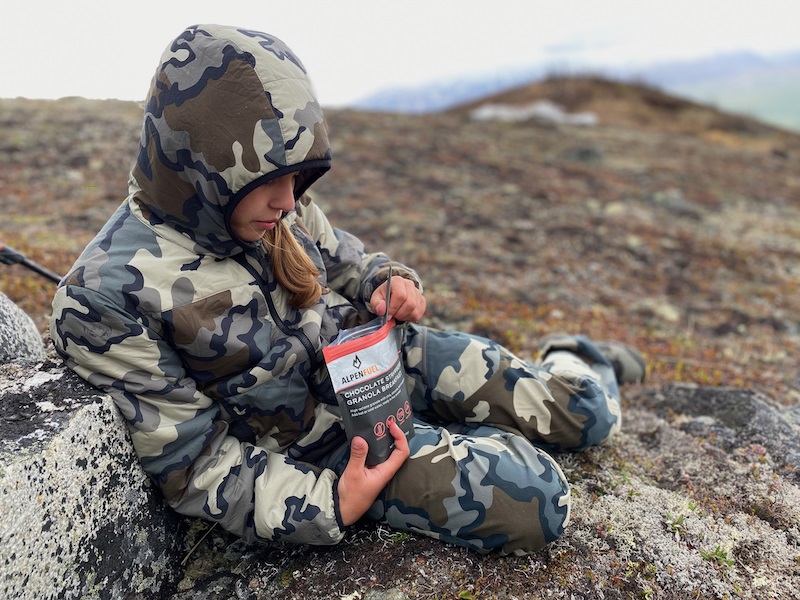 Rubicon Hooded Jacket
When outdoor activity or hunting stayed below the brush line, this was the go-to piece. A bonded soft-shell fabric similar to that of the adult Guide DCS Jacket makes this an absolute bomber jacket.
Crashing through brush, chasing squirrels, helping haul armloads of wood—we never had to worry.
Additionally, it proved to be more windproof and water-resistant than the Versa Hooded Jacket.
The only thing I could see being an improvement would again be a drawstring around the waist, though being cut with a drop back hem helped to eliminate some drafts.
Youth Attack Pant
It's a youth-sized Attack Pant, need I say more? A legendary pant with over 8,000 5-star reviews online. KUIU didn't cut corners when they shrunk it down. Hip vents, DWR finish, and Primeflex fabric make this an unbelievable option for kids.
The one note I received from the girls was regarding the waist adjustment buttons; they each opted to wear a belt rather than have the fabric bunched up under their pack belt. After talking it through with them, a thin integrated belt would be a great option to bridge the adjustability requirements.
KUIU Youth Sierra Pant
With more of a "cotton" feel to the fabric than an Attack Pant, I was initially concerned about the Sierra Pant's ability to stretch, shed water and dry out quickly. My concerns were unfounded when after our very first trip, they got rave reviews.
Made from a Toray polyester, they're water-resistant, abrasion-resistant, and quieter than the Attack pant. The breathability of the pants was more than adequate on all but the hottest days or toughest climbs where hip vents would have been handy. However, in those situations, we would opt to wear the Attack Pants instead.
Our only critique was identical to the Attack Pants, these too have adjustment buttons where an integrated belt would be more comfortable.

Peloton Youth 118 LS Crew
The Peloton youth 118 LS Crew is a great synthetic base layer shirt. It offers UPF50 protection and Makspec odor control which make this an ideal choice for warm-weather hunts. During the youth sheep season, the gnats are horrendous and having a breathable, long sleeve shirt offered welcomed relief from the bugs.
Thumbholes make layering up very handy for the kids. A thicker, hooded Peloton 1/4 zip would really compliment this layer nicely for the later season trips.
Youth Peloton 240 Beanie
The Peloton Beanie is a great midweight option for all but the coldest months. It does an excellent job of shedding wind and moving moisture away from the head during climbs and especially at the top of the hill.
Once temperatures drop below freezing and activity levels remain low, a warmer option or an added neck warmer would be helpful.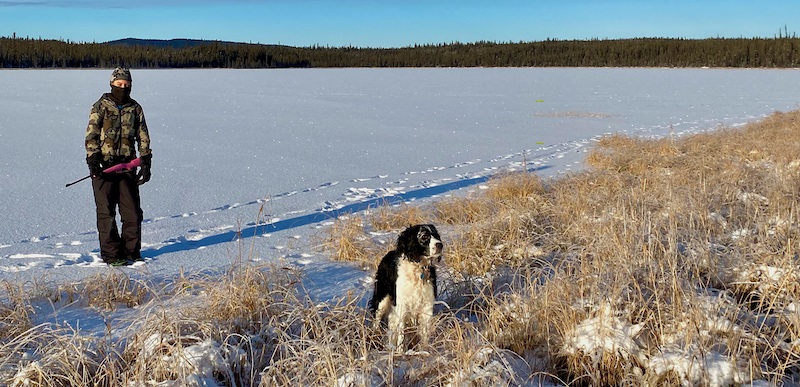 Size Offering Critique
If I could offer one suggestion to the entire line, it would be to bridge the size gap between their Youth Large and Adult Small. From my observations particularly with tall, thin, preteen to early teen boys, the Youth Large is too short while the Adult Small is too stocky. Offering a Youth XL would be a great stepping stone between the two sizes.
Conclusion
For this review, KUIU graciously supplied us with a full lineup to put through its paces this summer. The second set for my youngest daughter was on my own dime after seeing how well built and thoughtfully made the first set was.
From a cost standpoint, you can outfit a kid from head-to-toe for just over $300. Would you spend that on your own gear? If so, then why not your kids?
At the time of this writing Christmas is right around the corner, I'm sure we all know a budding hunter who could benefit from great gear!
Comment on this review or ask Kyle questions here.
Our full list of clothing reviews is available here.