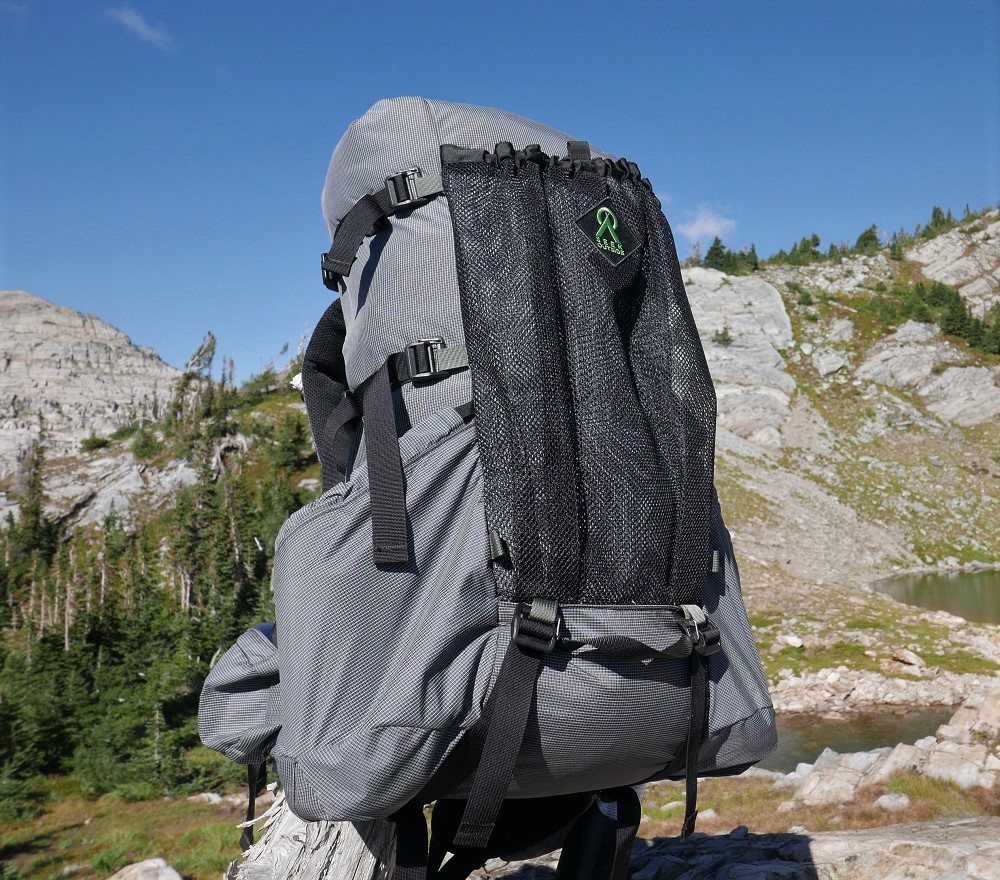 Seek Outside Flight Two
Most years, my hunting season lasts about four months including the lengthy Montana spring bear season. Most of my days out involve long hikes from the truck for day hunts and even longer hikes for multi-day backpack hunts.  The end goal, of course, is to punch tags and bring a large load of game meat out of the mountains. In my world, it has become mandatory to use a pack capable of carrying heavy loads comfortably. The hunting pack market has no shortage of designs to fit these criteria.
The eight months outside of hunting season find me scouting and wildlife watching, shed hunting, skiing, day hiking, and backpacking. Packs designed to carry full loads of meat, with their stiff frames and sizeable bags, are generally overkill for these activities. For off-season use, I've come to prefer a pack that is trim, light, efficient, and optimized for minimalist off-trail travel. The Flight Two-pack from Seek Outside shares all of these attributes.
Overview: Seek Outside Flight Two
The Flight Two is an internal framed, 3700 cubic inch pack designed to handle loads up to 50 pounds. It utilizes cutting-edge materials to minimize weight without sacrificing durability or comfort while fully loaded. The main bag is constructed of Spectra grid fabric, which is highly water-resistant and durable (there is an X-Pac version too) and has a roll-top style opening similar to a dry bag. There are two large water bottle pockets on the sides of the bag and a large mesh outer pocket for external storage of wet or frequently needed gear.
The frame is constructed of tubular 7075 aluminum with a single horizontal cross-stay to eliminate barreling when fully loaded. The hip belt is mesh-backed foam with built-in zippered storage pockets and is fully removable for times when a belt isn't desired.  All of the specifications and configurations can be found here.

Details – Bag & Frame
The interior of the main bag is sparse. There are no internal pockets or a hydration sleeve, although there is a port for a hydration hose and attachment points for a bladder. There is plenty of room to pack seven days' worth of lightweight summer gear and food if packed efficiently.
Water Bottle Pockets
Each outside water bottle pocket will hold two Nalgene bottles with ease and are also capable of separately holding a tripod and spotting scope.
Compression
There are multiple attachment points on the pack allowing for the addition of (6) side and (2) bottom compression straps via three-quarter inch gatekeeper buckles. These straps help compress a bulky load and secure a spotting scope and tripod if carried externally.
Outside Mesh Pocket
The mesh pocket on the front face of the bag is quite large (around 530 cubic inches). It's pleated and tapered at the bottom and expands at the top, with a robust elastic band around the opening that securely holds gear in place. And it's low-profile when empty, reducing the rate of snagging on brush and tree limbs.
Flight Two Frame
The contoured aluminum frame can be ordered in a 22" or 24" version to fit a wide range of torso lengths. The 22" version I tested is vertically rigid and can carry loads into the 50-pound range without feeling flimsy. Yet it's laterally flexible enough to move with the motions of off-trail hiking. Be aware that maximum loads vary with torso length frame height.

Details – Waist Belt & Shoulder Straps
The mesh-backed foam waist belt is offered in two sizes and is removable and adjustable using the Velcro attachment assembly.  This allows slight adjustments for an optimal wrap around the pelvic girdle. The 4-way waist belt buckle adds to the custom fit by allowing the top and bottom straps to individually tension across the waist.
The straps are tightened with a simple forward pull motion. Each side has a generously sized sewn-in storage pocket with a water-resistant zipper, which is incredibly easy to open. The pockets are sized perfectly for a cell phone, energy gels, GoPro, or gloves.
The shoulder straps are sewn directly to the bag and are not adjustable in length. They are minimally padded with foam and backed with mesh for breathability. They are about 2.25 inches at the widest point and are comfortable up to the weight limits of the pack.
Load Lifters
The load lifter straps connect to the top of the frame for direct load control. The amount of lift is dependent on torso length and frame height. There is a simple sternum strap that provides tension between the shoulder straps and is vertically adjustable with basic slides on the overlying strap webbings.
Performance
The 2.6-pound Flight Two has handled every task I've used it for. It has carried backpacking gear, scouting optics, soft coolers full of water samples, and day gear without a problem. Other packs in this weight category, even with light loads, have the form of a potato sack and the rigidity of a wet noodle. I'd predict a moderate load of meat could be comfortably carried, up to the pack's weight limit.
The pack fit has been ideal for my 17.5" torso length, offering plenty of lift at the shoulders to control heavier backpacking loads. The waist belt features result in a comfortable ride on the waist while the rigid frame maintains the stability of the load. The pockets are superb in size and shape but their integrated design eliminates customization of the waist belt area, in my case the ability to strap bear spray in my preferred location.
Comfort For Long Hikes
The shoulder straps, with their minimalist design, maintain comfort over long days on and off-trail as long as the weight limit is not exceeded. They breathe well and are similar to most other packs with mesh-backed straps. There isn't much ventilation along the back, but it isn't anything different than other packs.
Durability
The Spectra fabric has been incredibly durable against abrasion, snags, and punctures. It has also been water-resistant, with only the wettest environments soaking through the seams. The construction is robust and high quality and the stresses of off-trail travel haven't revealed any flaws. The mesh face pocket has worked well for stashing layers and wet gear. It hasn't developed any tears from the brushy areas I frequent. Although it does get snagged occasionally.
Verdict: Seek Outside Flight Two
The Flight Two has been a great off-season pack for most of my mountain activities. It's ultra-light, comfortable, durable, and functions as a day pack as well as a backpacking pack. It has been great for scouting deer and elk in rough country. And, if I ever draw a bighorn sheep permit, I'll use it then as well. With the many miles of rough vertical terrain where bighorns reside, minimalism and efficiency are paramount, and the Flight Two from Seek Outside fits right in.
The Fight Two as tested in the Spectra grid material costs $335 and the X-Pac/Spectra version is $315. Order yours here.
Comment on this review of ask Josh questions here.
You may also be interested in these pack reviews.