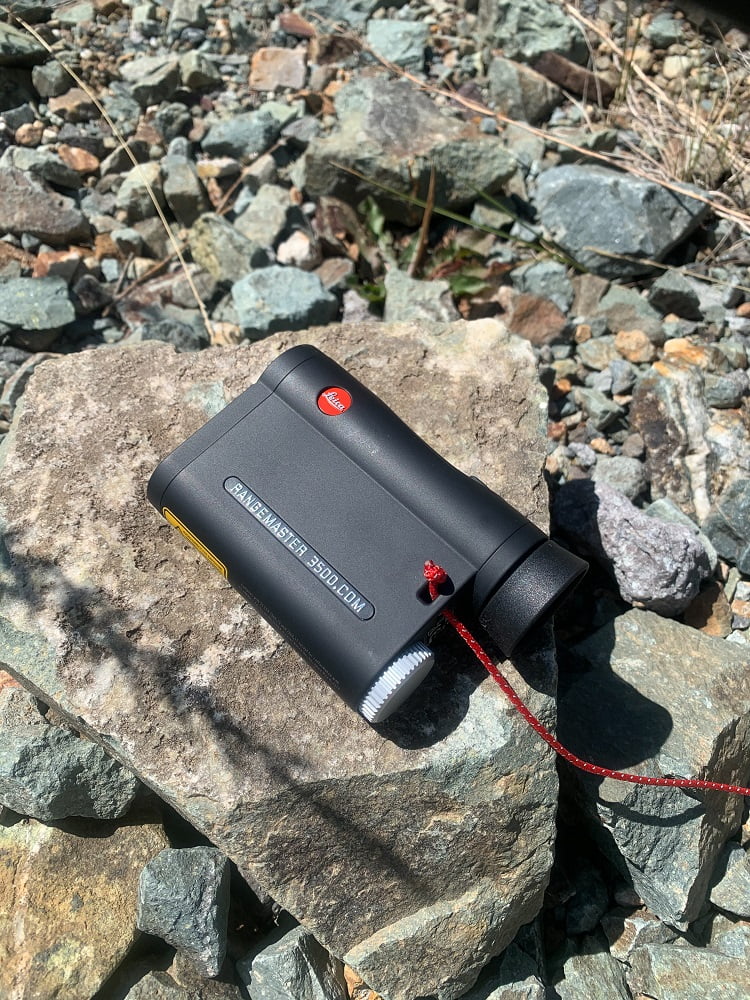 There are few gear items that have changed the way we hunt more than the modern laser rangefinders.  It wasn't long ago that guessing/estimating yardage was one of our biggest challenges in the final moments of a hunt.  Now we have accurate and instant yardages using data based on our specific weapons, current atmospheric conditions, and shot angle.  It seems every year there are new technological advances in rangefinders with the latest being Bluetooth connectivity. The Leica Rangemaster CRF 3500.com includes that and many other technical features.
CRF 3500.com
Leica's newest compact range finder, the Rangemaster CRF 3500.com uses Bluetooth to connect to Leica's Hunting App on your phone or a Kestrel 5700 Elite with Applied Ballistics.  This allows you to use data you input into the app or Kestrel for your specific weapons and you can have multiple ballistic profiles for different weapons and switch between them at will.  You can also pair the app and 3500.com with an Apple watch.
First Look
My initial impression when I pulled it out of the box was how slim and light the unit is. Its narrow design weighs in at 6.6 ounces.  The glass Leica uses is much better than I expected.  I am not going to sit on a mountain peak and glass with it all day, but the 7×24 monocular is clear and crisp.  Leica made sure it lived up to the reputation that they have earned for quality glass and coatings.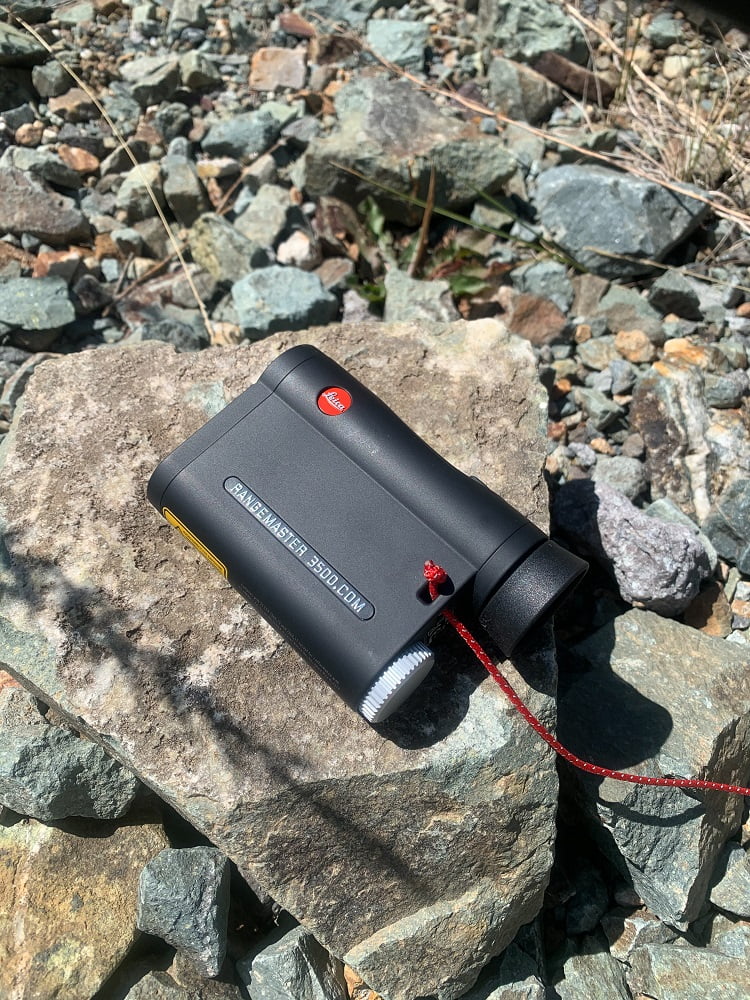 The CRF 3500.com Is Fast!
The next pleasant surprise was the speed at which you get a readout after pressing the range button.  The 3500.com seemed to give yardage and aiming correction instantaneously!  The button has a solid but soft click that feels good.  There are only two buttons on the unit and both are on top making it right or left-hand friendly.  The other button will give you the angle you are looking, temperature, and atmospheric pressure.  All of these are computed every time you press the range button in order to give you an accurate yardage and correction.   The screen brightness is adjustable and simple on the app or directly on the 3500.com.  The aiming circle you see in the center of the glass is smaller than many I have used and I liked it.  It made me feel like I could range through thick areas by picking small openings better.
Long Range Capabilities
The CRF 3500.com has a Class 3R laser that didn't have any trouble ranging out to its namesake on reflective objects.  Deer, elk, and trees were easily ranged out to 2500 yards in clear weather.  Scan mode is available by holding down the range button for five seconds and worked well.  It is surprising how fast the reading comes back.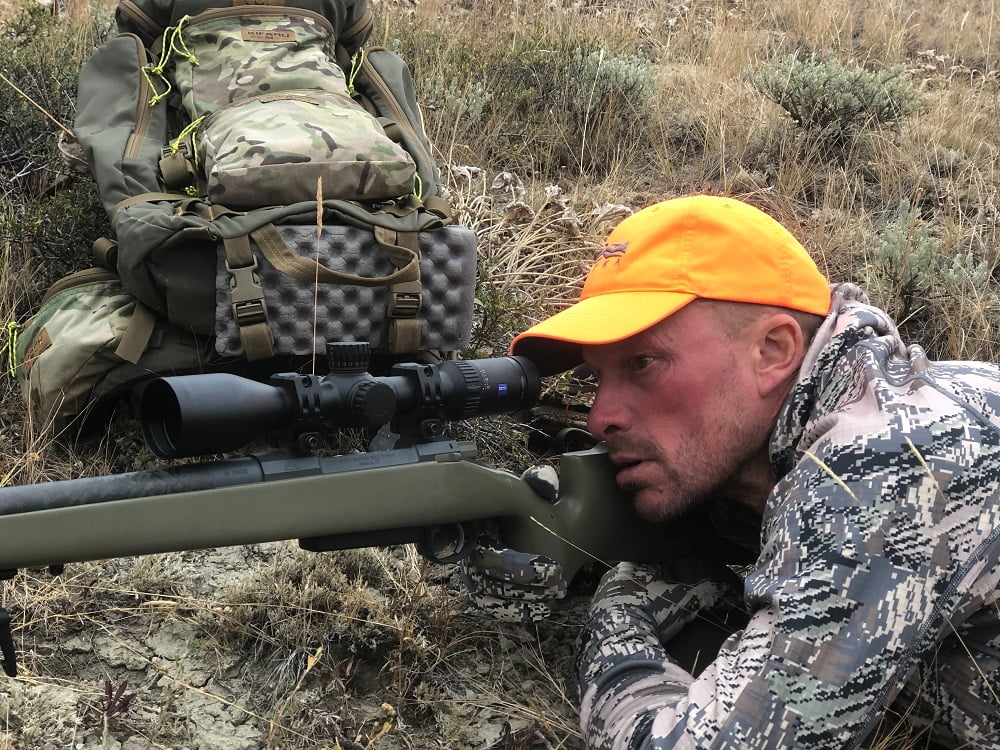 Read-Out Options For Everyone
The CRF 3500.com offers the user multiple ways of receiving the yardages and aiming solutions.  You can have the aiming corrections in MOA (1/3, ¼, or 1MOA), MILS (5mm/100m or 10mm/100m), EHR (Equivalent Horizontal Range) or holdover correction (in inches or cm).  I found the EHR mode best for bowhunting and chose MOA mode set at 1 MOA when I was rifle hunting.
For the detailed technical specifications look here.
Connect The 3500.com To Kestrel 5700
I got the opportunity to connect the 3500.com to a buddies Kestrel 5700 to see how they worked together, but I used the Leica Hunting App for all of my rifle hunting and time sending lead downrange.  For my archery hunts, I just kept it on EHR and it worked great.
I will say the Kestrel with Applied Ballistics program is the way I prefer for getting corrections for my rifle.  With the app, you are limited to aiming corrections out to 800 meters or 875 yards but the Kestrel will compute aiming solutions out to as far as you can range.   I simply didn't pick up a Kestrel in time before I left for my hunts in early August.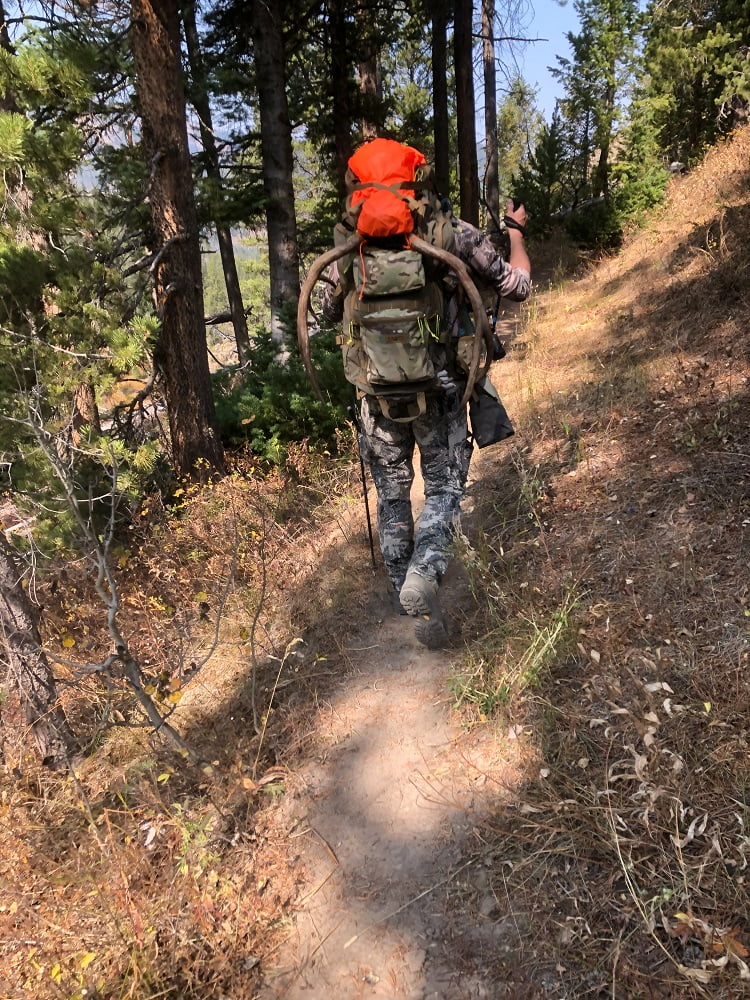 Easy To Update
When you connect your CRF 3500.com to your phone/app it will tell you if you have the latest firmware. If you do not, it will give the option to update the rangefinder.  There were some bugs in the original firmware that have been fixed with the latest versions and I have seen better Bluetooth connection times since the fix.
If I had any complaints, it would be the Bluetooth strength and disconnections when you get the phone more than six feet away from the rangefinder.  Reconnecting the two takes more time that could cost you on a hunt.
Functions Well In Adverse Conditions
Another improvement I saw was improved ranging in adverse weather.  I hunted in wildfire smoke for much of the fall and I was impressed with the Leica.  I didn't see a noticeable difference in its ability to get ranges until after 1500 yards in smoky air.  Snow falling gave similar results which is an improvement from other compact range finders I have used.  I never hunted in temps below freezing, but when I got home I left the 3500.com outside in temps in the mid-teens. I saw no difference in the function.
Great Rangefinder
The Rangemaster CRF 3500.com retails for $1199.00.  Overall I think the 3500.com is a great little rangefinder that offers us new tools to be more accurate in the field. Order yours here.
You can comment on this review or ask Tony questions here.
Check out these other Rokslide rangefinder reviews: