Manfrotto Tripod Head 342RC2
By Robby Denning
One of my outfitting clients showed up in camp this year with a joystick tripod head. While I knew these were on the market, the ones I had seen were bulky and overweight or so cheaply made that I ignored them.
This one was small, lightweight, and made by Manfrotto, a high-end camera supply manufacturer, so I took interest. After using my client's joystick for a morning scouting trip, I bought the Manfrotto 324RC2 within a week. I used it all fall putting over 25 days on it and am very satisfied.
If you haven't seen a joystick, it is a tripod head with a pistol-style grip that makes glassing much easier than traditional tripod heads. With most tripod heads, you are forced to touch the optics to change field of view while fiddling with a lever simultaneously resulting in choppy, uncontrollable movements. With a joystick, you squeeze a handle with slight pressure that allows you to move the optics in small, more controllable increments, all one-handed. Glassing becomes more enjoyable and effective.
At 16.6 ounces, it is heavier than some traditional tripod heads but still light enough for everything except the most extreme backpacking situation. It is rated to hold up to 7.7 pounds, so it handles most hunting optics. A convenient roller allows you to micro adjust for differing weights of optics. It also can be converted to left-hand, but the squeeze handle will be on the objective lens side, making it slightly awkward but still very usable.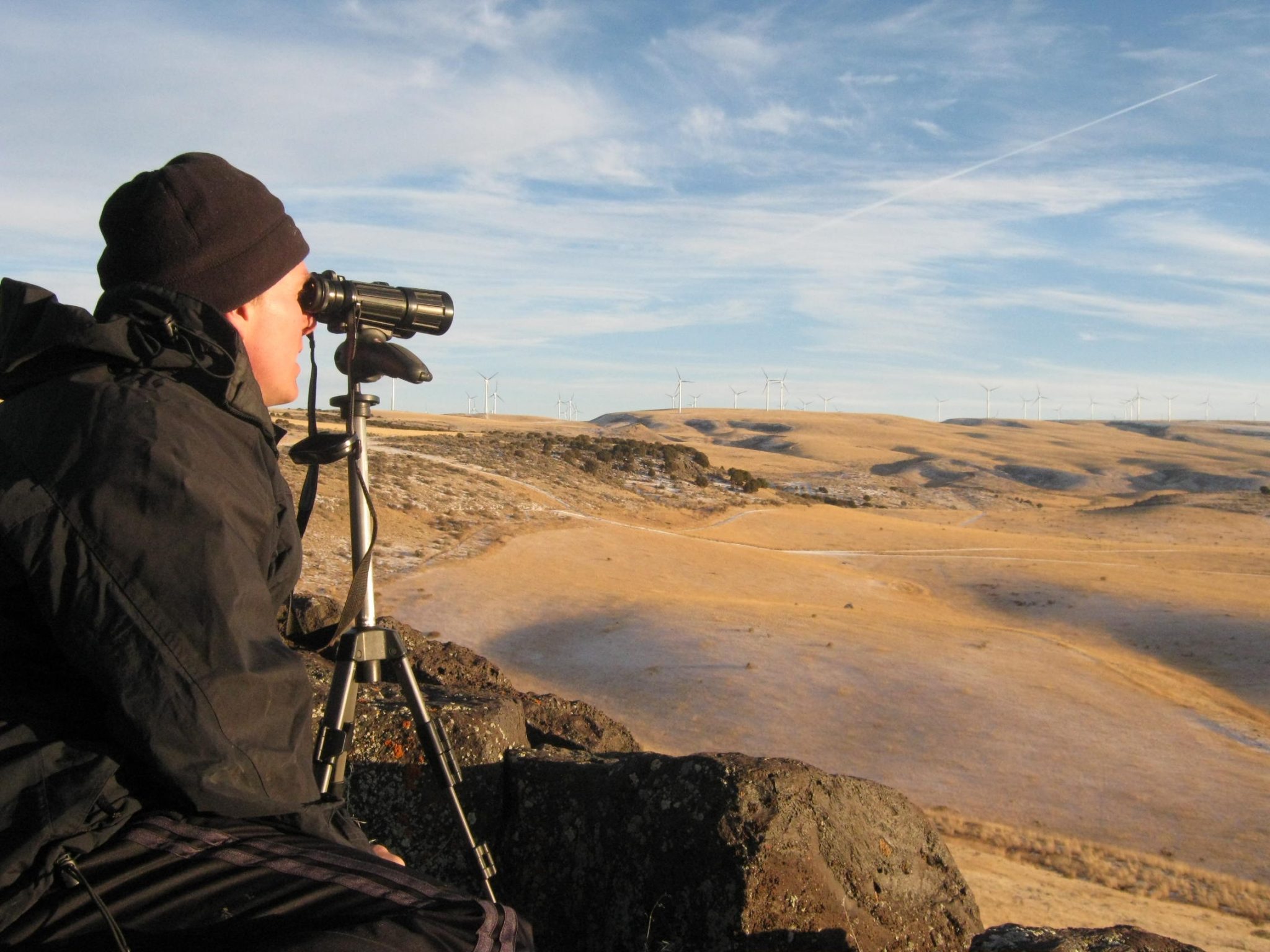 A real plus is the quick-release plate included. If you purchase an extra plate, around $20, this allows you to switch optics quickly. If you've glassed mule deer much, you know seconds count in changing from binoculars to spotting scopes.
Manfrotto is a European company and doesn't yet have the best distribution network in the United States. You can still get the joystick in a reasonable amount of time, just don't wait until the last minute as you wont' find them in Walmart. Go to Manfrotto.com and look for the "where to buy" link. I found mine in a high-end camera shop locally and they beat the web prices when I showed the salesmen the web ads. I paid $129 for mine. You may have to order online.