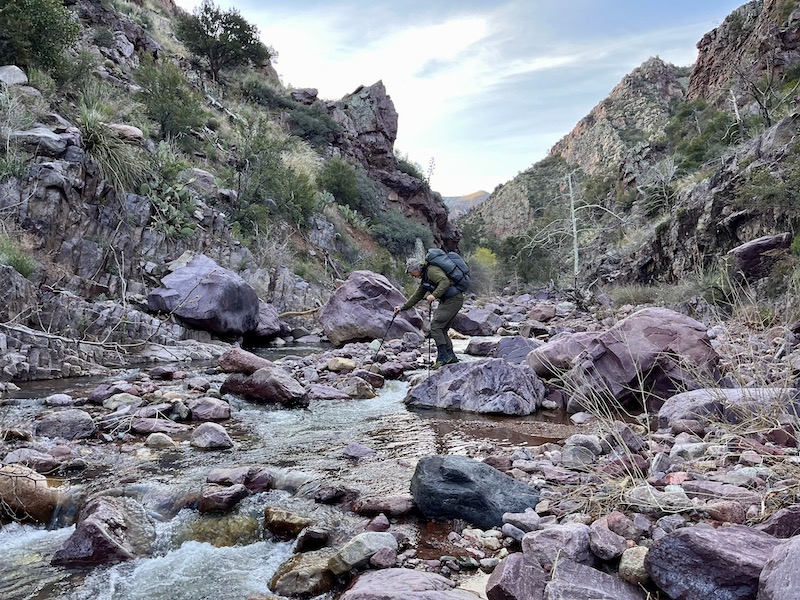 The fellas at Outdoor Vitals and Rokslide were kind enough to send me a Ventus active hoodie to review.  Outdoor Vitals wasn't a company I was familiar with, as they are not a Rokslide sponsor.  While not a hunting centric company, perusing their website it appears they have several bits and pieces that could crossover to the hunting realm pretty easily.  This jacket being one of them.
They describe the Ventus Active Hoodie as:
Ventus- named from the Latin origin word for 'wind', this lightweight insulated active hoodie vents incredibly well, all while maintaining its static insulation properties. More here.
Ventus Active Hoodie
The jacket comes in three colors (black, blue & olive); the olive color they sent me is very hunter friendly.  The jacket retails for $179.
This is a very light mid-layer, 8.6 oz on my scale in size XL (claimed weight of 7 oz for a size Medium, which would appear pretty accurate).  This is the lightest mid-layer reviewed by myself to date.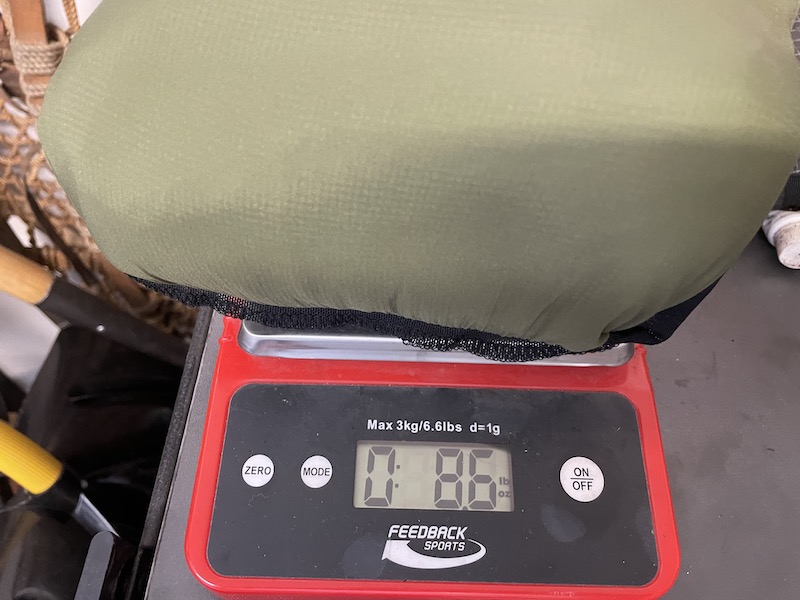 The Ventus Active Hoodie is barely larger than a Nalgene bottle when stuffed into its single pocket. I think w/ a smaller stuff sack, you could easily get Nalgene size or even smaller.  The lone pocket is a stretchy mesh fabric located inside and at chest height.  It easily accommodates any phone on the market and is large enough to hold a 16 oz Nalgene.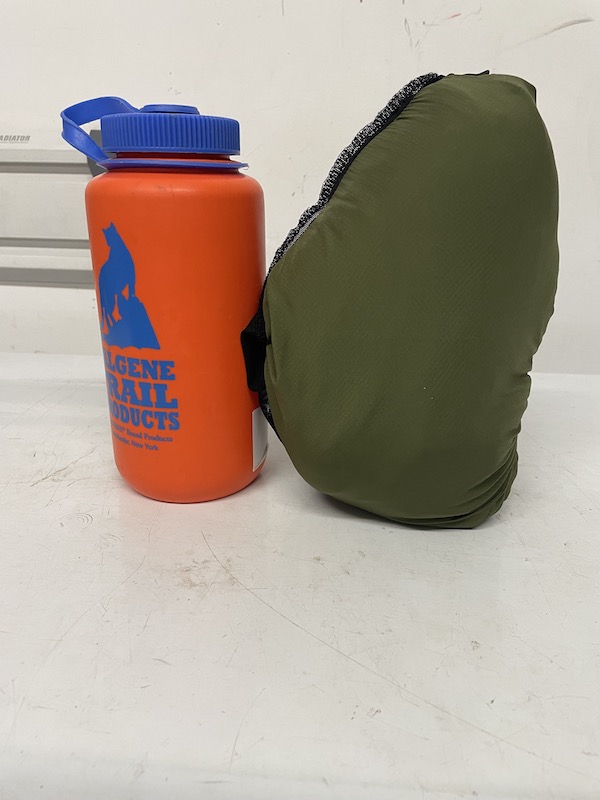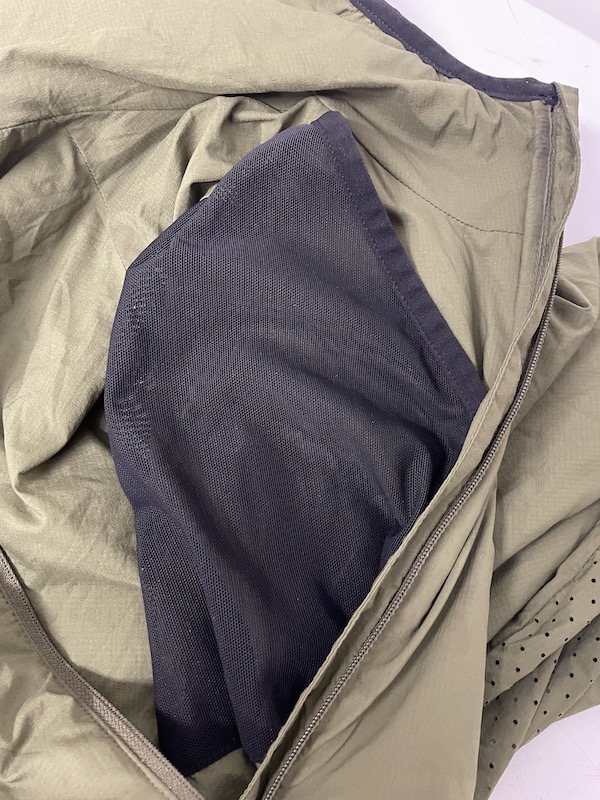 The Ventus is a pullover, quarter zip. And, zipper length is ~ 12".  It has elastic around the hood and cuff and an adjustable shock cord lower hem. It has a very generous 31" length in the back.  One of my pet peeves with outdoor jackets is so many are cut too short, but not this one- perfect!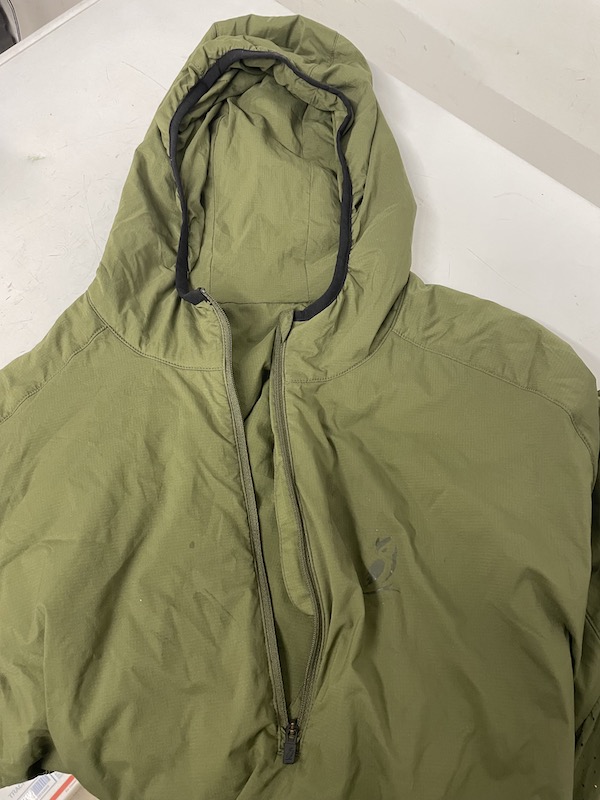 Fabrics and Insulation
It's a "traditional" designed insulating layer with an inner and outer fabric with the insulation sandwiched between.  The inner fabric is 20d nylon, ditto with the outer, but with a DWR finish added.  The fabric has a soft hand, something hunters will appreciate.
The insulation is a Toray insulation, 25 g/m2 3DeFX active stretch insulation.  It's an insulation that I haven't tried before.  Some of you may recognize 3DeFX as Kuiu has a few offerings with that insulation.  Of special note is the 25 g/m2 weight of the insulation- that's crazy light.  I have several lightweight mid-layers that are in the 50-60 g/m2 range for their insulation, including the recently reviewed Stone Glacier Cirque Lite (60 g/m2).  So was looking forward to giving this uber-lightweight insulation a go.
Use
I got to use the jacket almost daily (I hike/snowshoe our local trails daily) for a little over two months in Montana, covering a wide variety of climatic conditions.  I also brought it along as my sole insulating layer on a 5-day backpacking trip in the Mazatzal Wilderness (AZ) in early April.
Fit and Finish
I originally ordered a Large (my normal size in most jackets), but I could barely get it over my 5'11″, 185-ish lb frame.  I exchanged it for an XL, and the fit was much better.  At least part of the issue is that it's a pullover vs a full zip.  In my experience, a pullover doesn't provide enough weight savings for the hassle of donning and undonning.  In lieu of going full zip, I think if they added 3-4" of additional zipper, it would definitely help- both to help ease getting garment on/off and providing a little more venting.  I wore it exclusively over a base layer, and the fit (in XL) was good.  My recommendation is to order a size up with this jacket.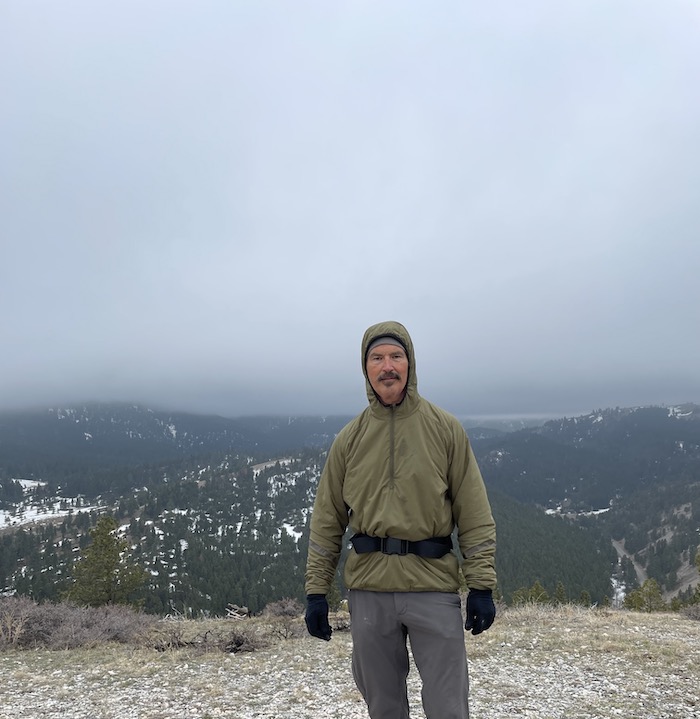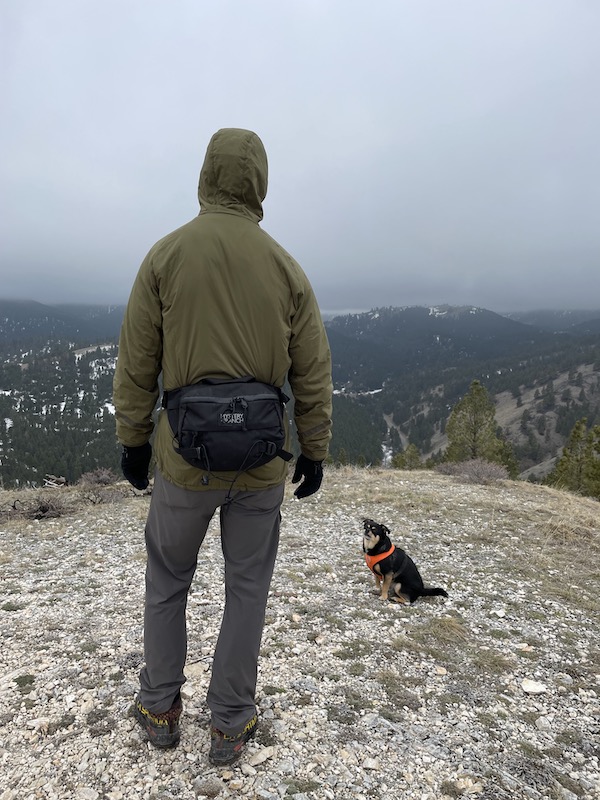 Ventus Hood
The hood, while not adjustable, fit me very well.  It stayed firmly on my head and offered good vision all around.  The elastic on the wrists was perfect- easy to slip off/on but stayed put.  I like the shock cord adjustable hem, which ensures the heat will stay in when cinched down or vent when fully loosened.
Venting
They utilize a pretty innovative way to dump heat under the arms.  There is no insulation under the arms, and it's just a single layer of highly perforated fabric.  This is a lighter option than pit zips and lighter than a swath of grid fleece fabric sewn in.  The perforated section is roughly 5" wide by 14" in length.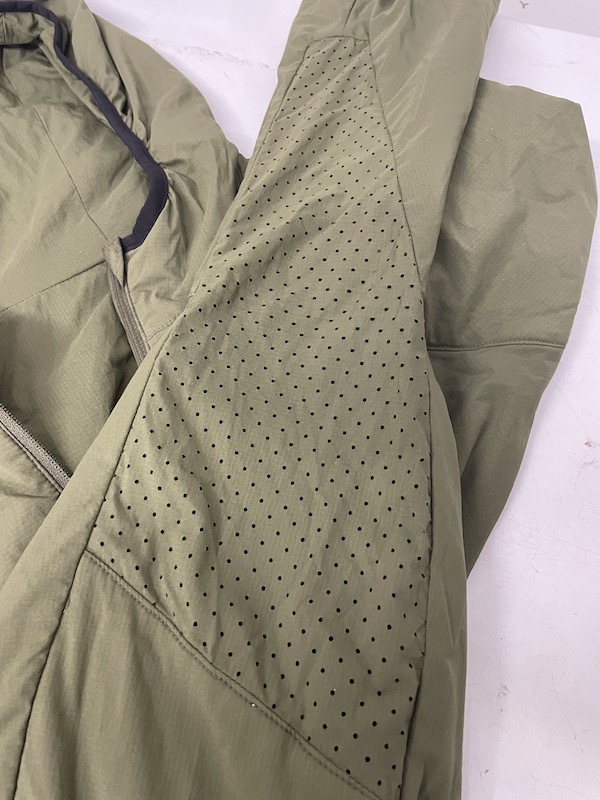 The garment's overall finish (sewing and construction) is excellent.
Wind Resistance
The wind resistance of the Ventus Active Hoodie is very good.  I think garments that utilize an inner and outer fabric simply do better in the wind.  While not as windproof as a dedicated wind layer, it did a pretty damn good job of keeping the wind out.
Breathability
While the two-layer (three counting the insulation) jackets do better in the wind department, they typically don't breathe as well as some of the newer two-layer mid-layers or something like a single-layer grid fleece.  While not as breathable as some jackets, I found the breathability of the Ventus to be pretty good. No doubt helped by the perforated design under the arms and the lightweight (thinner) insulation.
When on the move at moderate to slower paces (and moderate climbs), breathability wasn't an issue.  These are the paces I'm most likely to see when hunting.  At faster paces or steep ascents, I had a harder time dumping the heat.
Precipitation Resistance
The Ventus did well in light precipitation, I'm sure in large part to an effective DWR finish.  Certainly not going to double as a rain layer, but it allows you to keep it on (and moving) with shorter spurts of moisture.  I also found it dried pretty quickly if it did wet out when I kept hiking.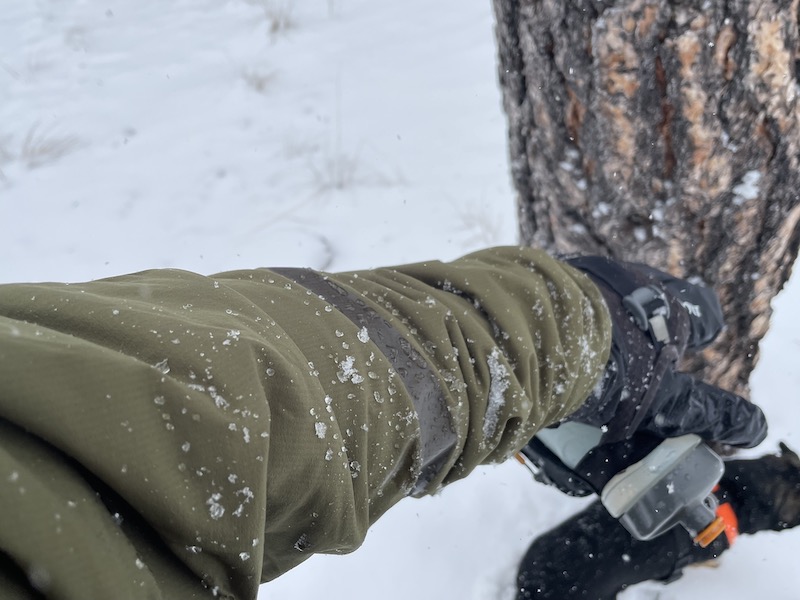 Warmth
I'll admit I was somewhat skeptical about how warm a garment could be with such light insulation.  But after two months of daily wear on the trails, I have to say I'm pretty impressed.  This will NOT replace your puffy for glassing in cold weather—not even close.  On the other hand, this garment punches well above its weight regarding warmth.  I found it comfortable while on the move from ~ 20 to about 50 degrees.  Adding a wind shirt, I wore it comfortably below 20 degrees on the move.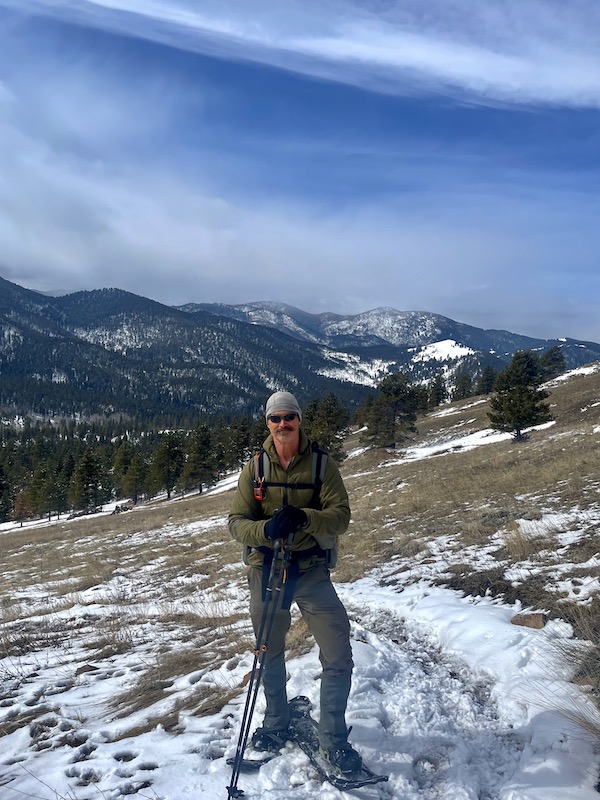 Durability
Even though the fabric is pretty light (20d), I found it to do well when venturing off-trail.  Like any lightweight garment, you must exercise caution when going through the thick stuff.
Discussion
I think this could easily fit into someone's clothing system for those looking for a lightweight insulating layer that can also be used on the move.  For most, I think this jacket should cover a decent chunk of hunting season.  I think during warmer earlier-season stuff (or backpacking during summer months), you might be able to get away with just this hoodie alone for an insulating layer.  I did that on my backpacking trip to Arizona in April- daytime highs in the 60s, lows at or near freezing.  While I didn't spend a lot of time static, I did wear it at camp in the evenings/morning and usually for an hour or two on the move in the morning.  All in all, a very good-performing lightweight mid-layer! Available here.
Comment or ask Mike questions here.
Check out the Mid-Layer Shootout for more.