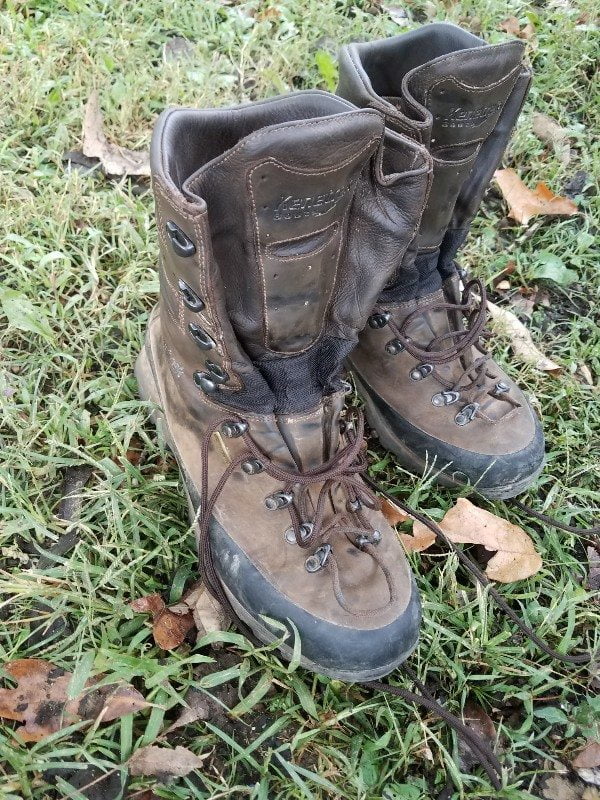 Review: Kenetrek Mountain Extreme Boots
I am not typically one to change the type of boots I wear.  As western hunters can attest, few things will take you out of a hunt as quick as foot problems—so I usually just stick with what I know works.  I was on my 9th day of chasing gobblers this past spring and after putting in over four miles, I realized my feet were tired and sore when they really shouldn't have been.  With a September Colorado elk hunt on the books, I realized it was time to retire my old Irish Setters while I still had time.   Knowing full well the importance a good pair of boots can play in a western hunt, I made up my mind that I was going to give a different boot a try in an effort to find some that fit my needs just a bit better.  Kenetrek has been in the top three contenders as a boot that I wanted to try for a couple of years now.
My requirements for a new boot were not terribly difficult to meet.  I wanted something a little lighter than what I had been using but also stiffer to help minimize foot fatigue.  They also needed to be waterproof and have tall firm ankle support because I have weak ankles that roll easily.  The Kenetrek Mountain Extreme Boots meet all of these demands and then some.  I worked with Rokslide to arrange for a test pair.
I worked with Wyatt at Kenetrek to make sure the Mountain Extremes were what I really needed.  Ordering boots online without having personally laid eyes on them and trying them on is always a little concerning for me, but when they arrived I was not disappointed.   Looking over the boots, they seemed very well made with a lot of attention to detail.
They have a full rubber rand and a rather robust tread.  The leather looks to be very good quality, with what little I know about leather anyway.  The shoelace eyelets actually look more like hardware than typical boot hooks and eyelets; the lower ones are even hinged.
The foot bed inserts are quite substantial and have a built in arch support.  All said they are a pretty good-looking boot that looks like it will take a beating.
Now for the fun part—actually putting them to use.  I immediately tried them on and they fit pretty much perfect and were obviously true to size for me.  I walked them around the house and they were certainly stiffer than my old boots and had some concerning pressure points and a little heel slip, especially on my left foot.  Putting in any distance was going to have to wait as I was late for an appointment.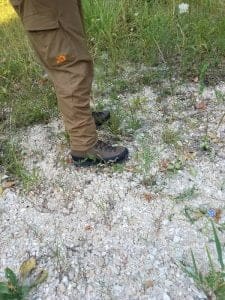 The next day, I laced them up and headed out for a couple mile hike, which left me even more concerned as the pressure points and heel slip were pretty bad.  It turns out in my excitement to try them out I neglected to change out of my work socks and into decent socks.  Once I realized this and put on good socks things got considerably better but the issues were still there.  I gave the boots the benefit of the doubt as they weren't broken-in yet and only had a few miles on them and decided to wear them around town and to work, instead of just jumping into hard miles.  Wyatt had also pointed out that Kenetrek recommends using their proprietary bootwax to treat the leather. He sent me a jar and I applied it.  The Kenetrek boot wax is formulated to not harm glued-on rubber rands or boot stitching. It is also easy to apply as no heat is required.
After 10-15 miles, they were much more comfortable and by 20-25 miles, the pressure points were gone.  I was confident these were going to work for me.  I didn't know this at the time, but Kenetrek recommends a 50-mile break in period and I can see why now.  I only ended up with 30 miles or so on them before I hit the trail in the Colorado backcountry for nine+ days chasing elk, but every day the boots just got better.  I hesitate to guess the miles we put on in the mountains, but foot issues were never a problem and the boots performed better than expected.
Here are a few things of note I found with the Mountain Extreme Boots.  Even though I used the non-insulated versions, they are quite warm to the point of being hot sometimes.  The removable insoles are nice, and once removed, helped dry out the boots faster.  The stiffness of the ankle support saved me from rolling my ankle at least twice, yet allows for plenty of mobility.  These are a full nine ounces lighter than my last boots and that was noticeable.  The waterproofing worked fantastic, even slogging through marsh or streams my feet stayed dry.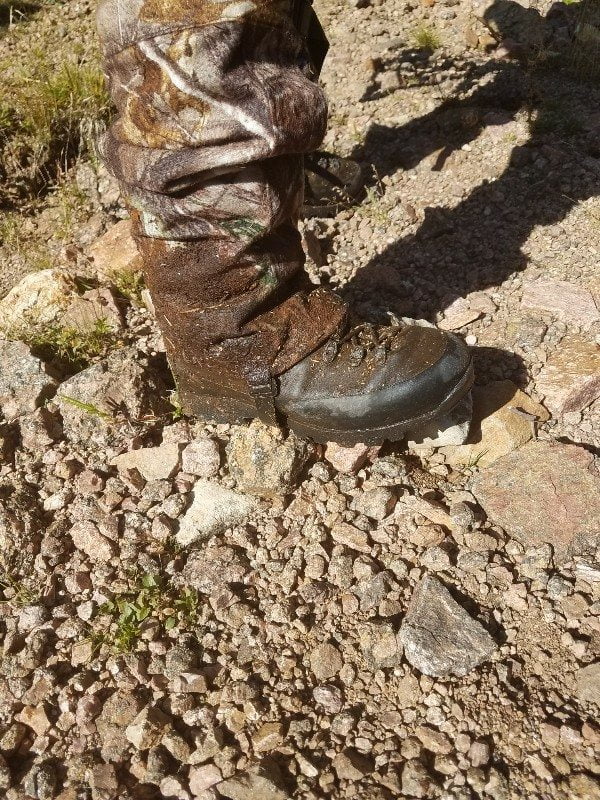 I cannot speak to the longevity of these boots yet, but other than some dirt, these don't seem to have any wear and I imagine they will last many seasons.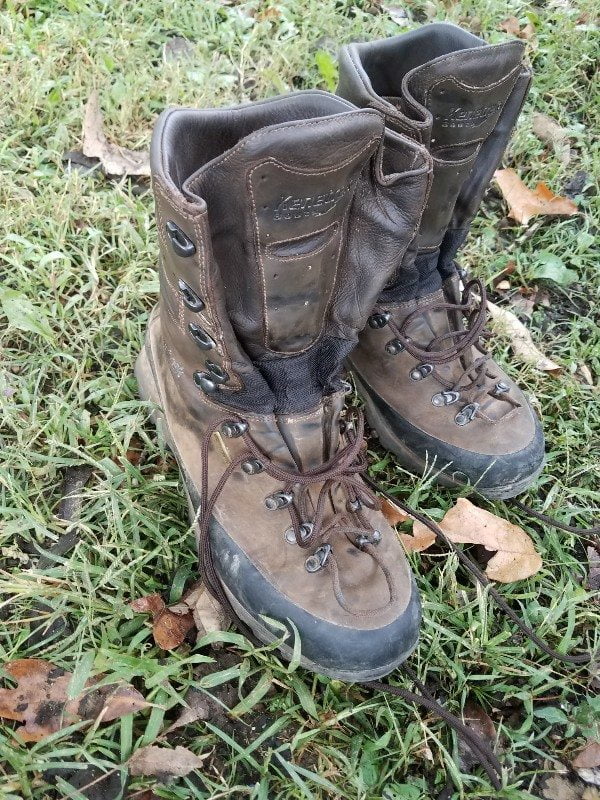 The break-in period on them is rough, but if you stick with it they are worth it.
I really can't say enough good about these boots.  If you are looking for a really solid boot that will take whatever you throw at it in stride, give the Kenetrek Mountain Extreme Boots a try.
You can discuss this article or ask William questions here: