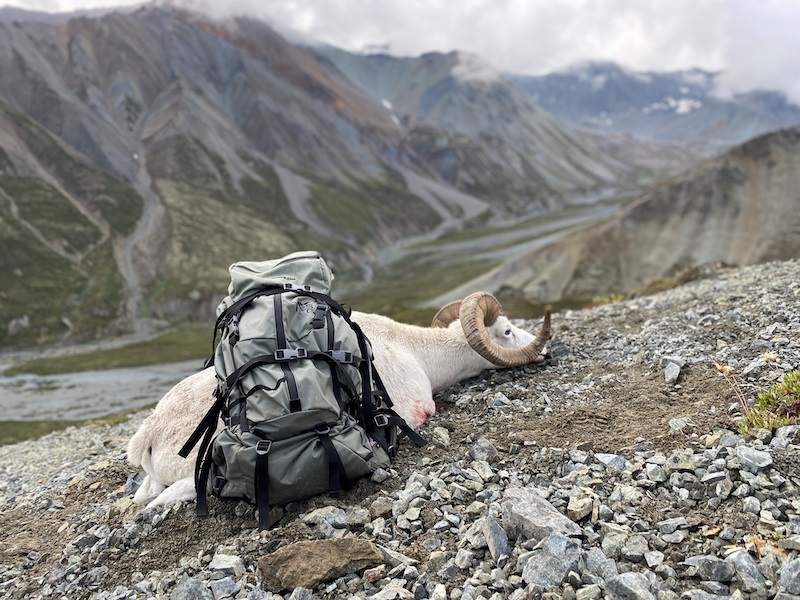 Last fall I was fortunate enough to win the Rokslide Sheep Photo Contest. The grand prize was a Stone Glacier Xcurve frame and a Sky 5900 bag to accompany it. Though I've owned several different packs and tried numerous others, I had never gotten the opportunity to use a Stone Glacier.
With the contest over, I was put in touch with Stone Glacier directly. Their shipping speed is something to behold. Everything I ordered was followed by a shipping confirmation less than 24 hours later. Inside a week from placing my order, the Stone Glacier Sky 5900 arrived in Alaska. A definite upgrade from ordering and then wondering if it's going to be one week or possibly months. Having never laid hands on an Xcurve frame, I spent several minutes watching their setup videos and getting familiar with how everything adjusts. As expected, it didn't take long to get it figured out and the pack riding comfortably. Take a look at their whole line here.
Stone Glacier Sky 5900
I've had the pack for close to a year and in that time, it has seen a very wide variety of hunts from day trips to remote backpack excursions. Better than any bag I've used, the Sky 5900 covered all my bases up to 7 days solo or 5 days with one of my daughters.
Sky Guide 7900
Once I exceeded those parameters the volume limit of the bag was maxed out. Insert the Sky Guide 7900. The big brother of the Sky 5900, the 7900 has been the key to longer trips or when I was guiding and carrying much of my client's gear.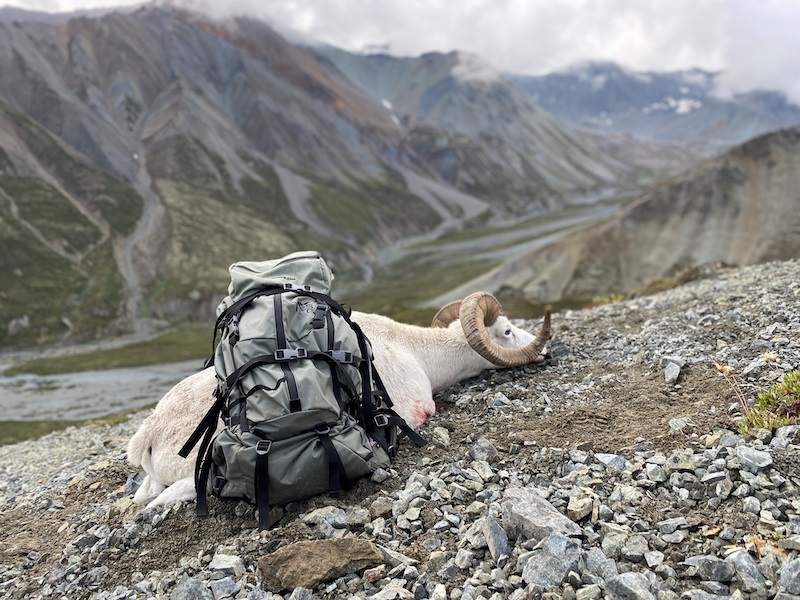 Tough Decision!
The hardest thing for me about this review has been deciding which bag I like better. The Sky 5900 weighs 5lb 8oz on a medium Xcurve frame (2lb 7oz bag only) and the Sky Guide 7900 weighs 6lb 1oz on a medium Xcurve frame (3lb bag only). For a 9oz penalty, it's very tough to justify not using the 7900 all the time. The compressibility of each platform makes it even more difficult to decide. Blessed with both I believe I'll continue to use my 5900 for most tasks and reserve the 7900 for guide duties and longer trips.
A neat feature that I hadn't noticed until mid-hunt was that the lid strap anchor buckles can be raised to a higher attachment point. When your bag gets stretched to the max for volume, the ability to switch anchor points on buckles is brilliant. It made for a much easier time getting half a sheep, horns, and clients gear into my pack. Even better, the short strap length kept everything from shifting and needing to be resettled every five minutes as I've experienced in the past.
While I've never been a big fan of load shelves, this one changed my mind. The bag adjusts away from the frame to accommodate some impressive loads. In the spring, large sacks of dog food fit perfectly between the bag and frame which leaves room for all my essentials to be carried in one trip. Similarly in the fall, I found that I prefer to keep using the bag rather than the minimalist buckle kit for hauling quarters. It does a great job of keeping everything very secure without shifting.
For all my praises of the frame and bags, my biggest gripe was with the fabric on the waist belt. The soft webbed material can collect burrs, small sticks, and especially lichen. Not a huge deal but if you don't take a second to brush the debris off the belt it can make for an uncomfortable experience when the debris falls down the back of your pants. One last tweak would be to offer the lid in two volumes. A slightly larger lid atop the 7900 would have been a welcome addition for the bigger bag.
Despite its lightweight I never had a single thing fail which is prone to happen when loads climb above 100lbs for extended periods. Sixty days in the field from spring to fall, single days to multiple weeks. Two sheep, two bears, two moose, and a caribou later, the setup hardly shows signs of wear aside from some light staining.
While it's handy having multiple packs to cover every season, either of these bags paired with the Xcurve frame is a fantastic "one and done" option for the backcountry hunter.
You can join the discussion or ask Kyle questions here.
Order your Stone Glacier Sky 5900 pack here.