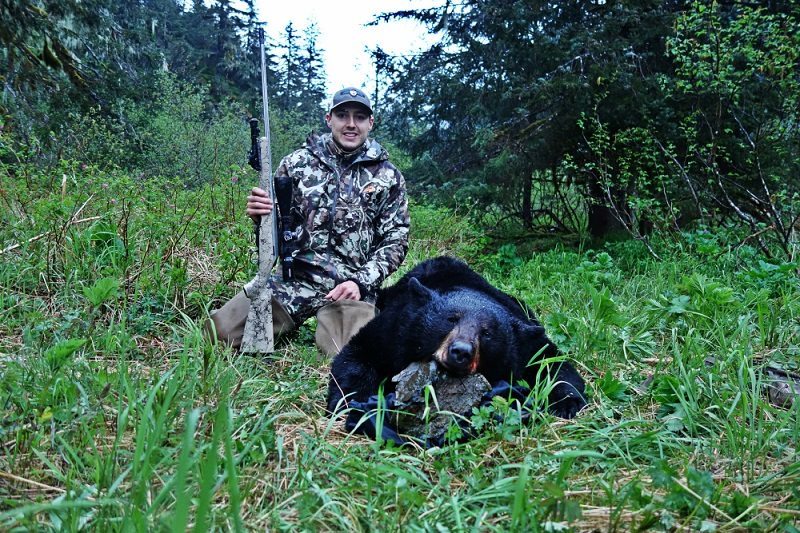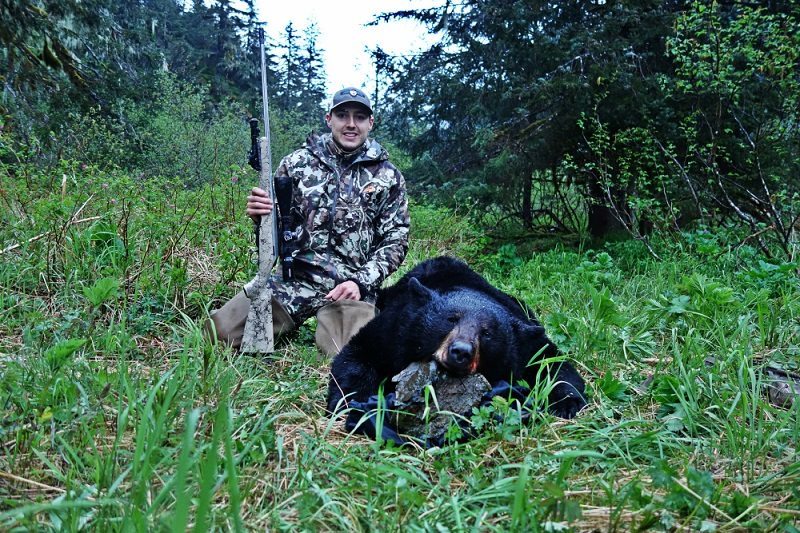 First Lite SEAK Rain Jacket Review
By Brock Akers, Rokslide Moderator
If you spend any amount of time in a wet and rough ecosystem throughout the year, you probably know that lightweight raingear doesn't quite cut it. While it might shed some rain, it's more prone to wear and tear by it's lightweight design. The SEAK by Firstlite is a heavy-duty rain jacket made for wet climates when you have to depend on your gear. It's robust, durable and built for the long haul.

In May I was headed to the Alaskan coast for a spring bear hunt. I knew that it was going to be wet and I knew I needed to revamp my rain gear system before I left. I reached out to Kenton Carruth, owner of First Lite, and Robby, Rokslide's Editor, for a solution. They arranged for me to receive the SEAK Stormtight rain jacket. When I found out SEAK stands for "Southeast Alaska" and was headed to that region, the irony was thick as coastal fog. I knew I was on the right path.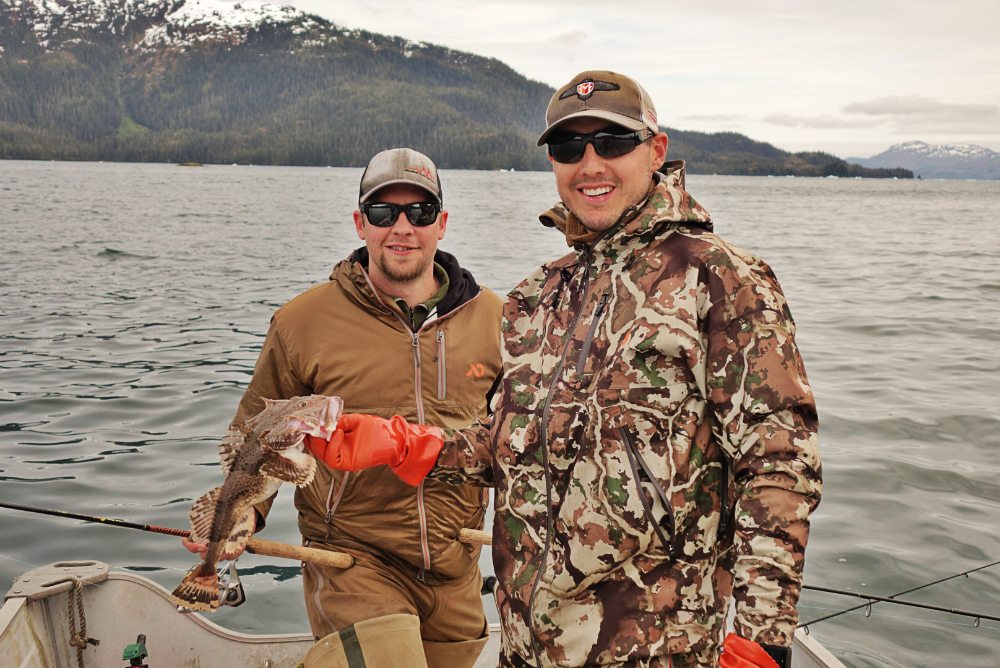 The jacket is built with the 37.5 Cocona material that First Lite utilizes giving it its breathability while the 3.5-layer construction gives it its durability. The coat has two nice big front pockets & a good sized chest pocket on the left side along with long pit-zips to allow maximum air ventilation, if you find yourself overheating. All zippers are 100% waterproof YKK and won't get hung up. The unique turret hood system allows you to draw it tight while still keeping good visibility. A drawstring on the rear of the hood will let you pull the semi-stiff brim as far back as you'd like, giving you even better visibility. Quality adjustable cuffs let you get the coat over gloves if needed or suck tight against your arm. In the front pockets, there are draw cords that let you pull the waist tight, something I really like on the coat. My size large weighed in at 25 ounces; this is obviously not a jacket you want to backpack with, but that is not what its designed for. To be honest, that is pretty light for a heavy-duty jacket.

When we arrived in Alaska, we had phenomenal weather according to the locals. That was short lived as we were greeted with rain the second day. We went and pulled shrimp pots around lunch time and I already knew this coat was going to work excellent. While it only rained on us three days, I wore it every day. One thing I learned is that on the coast, it never dries out. The ground, the vegetation, the air—they are always wet. Not to mention pulling shrimp pots and constantly hopping in and out of the skiff to get on shore, you are just in a wet environment, but the SEAK continued to keep me dry.
On the evening of the second night, we spotted a good bear in the back of a bay. We got the skiff as close as we could and I jumped out. I had on hip waders with the First Lite Stormtight pants and the SEAK jacket. The tide was just starting to come in so the knee deep grass had about 2 inches of water in it. I was able to find a dry mound, set up prone and make a good shot on the bear. He ran off into the thick brush and we started tracking. We only had to track him about 40 yards before we found him dead. The brush he ran into was extremely thick and wet.
The jacket performed perfectly. I continued to wear it the rest of week with similar condition and outcomes. I was very happy with it. I have since wore the jacked in some nasty timber here in Washington while scouting for elk as well as hunting for them, again, yielding the same results. I've also found that this coat's durability makes it close to bombproof.


While I don't have several seasons with the SEAK jacket, I strongly feel like I put it up against some tough tests and it passed with flying colors. I would venture to say that this jacket will perform for years to come and will be a staple in my system.

You can ask Brock questions or discuss this article here