A Bag of Bags

By Larry Schwartz, Rokslide Member
Many years ago, actually many decades ago, in the 1960's and 70's, I was a new Boy Scout and just learning about backpacking. My first backpack was a BSA Yucca Pack, a khaki colored canvas cube with a flap and a tubular steel frame. It held a whopping 1500 cubic inches of my teenager-sized clothing, sleeping gear, food and cooking gear. Back then we could actually build fires so I didn't carry a packable stove.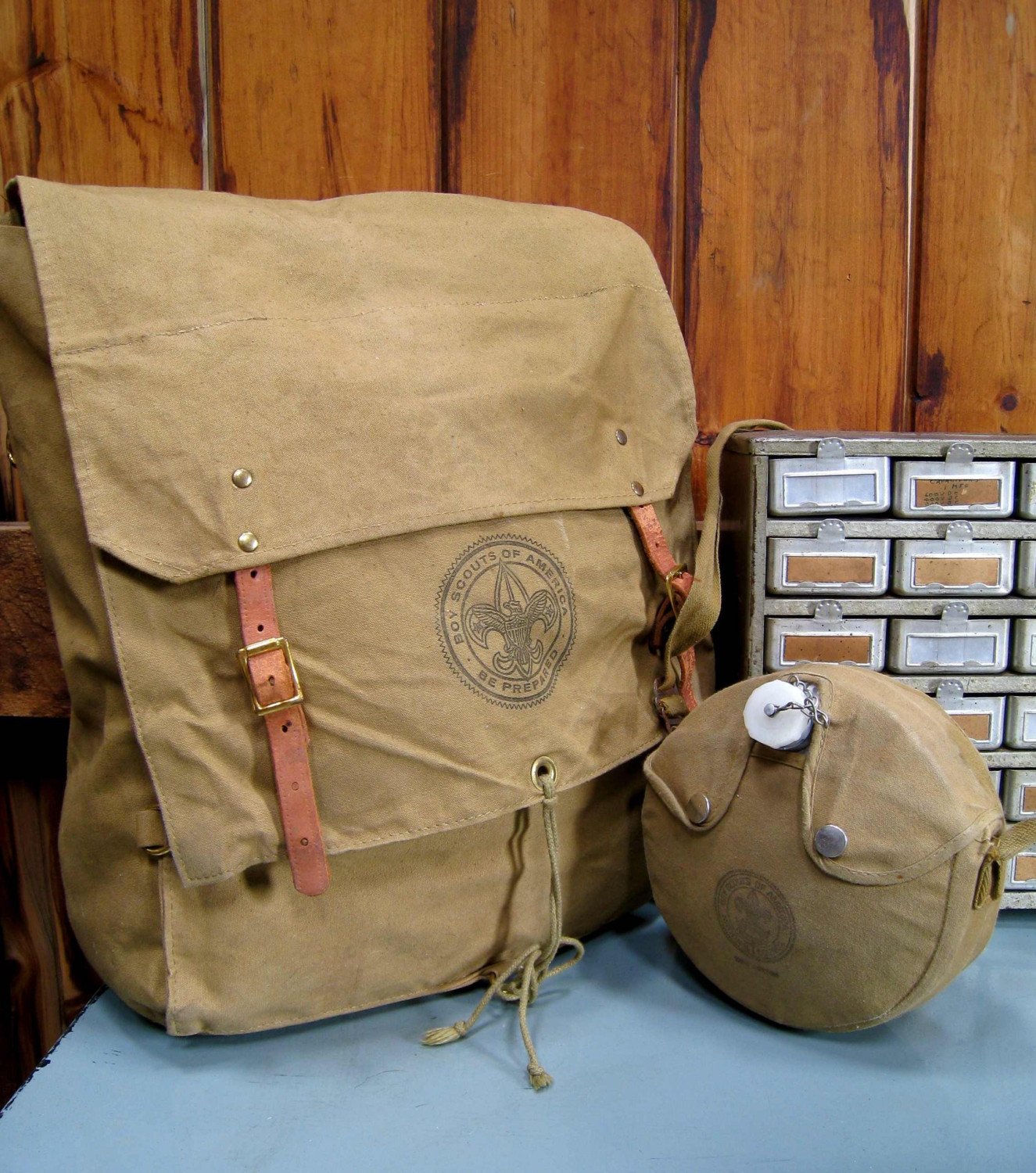 The Yucca pack was a top loading pack with a single main body and a flap over the top. One some models the flap included a pocket for holding small gear or things you needed quickly like flashlights or rain gear
One of the early lessons I learned as a newbie Scout is one that we can all use today: my pack should be a bag of bags. In other words I should organize my gear into kits for different purposes like cooking, sanitation, food, sleeping, tools, and so on. This concept makes it much easier for you to find what you want.
The challenge comes when all the pouches look and feel the same or you are trying to find something in the bottom of your pack or at night when you can't see it. Fortunately, there is a simple yet clever solution to this problem. You can easily find what you are looking for by "coding" each bag with its own unique color, texture, and if necessary, method of closure. I used this technique as a Tenderfoot Scout and it is one that I still use decades later as a backpack hunter. The color helps you identify each bag if you can see it and the texture helps you identify each bag when you can't see it.
With the wide range of colors and textures available for fabrics, if you can't find enough different bags online or at your local brick and mortar outdoor store, you can make your own at home. Fabrics that work for this include:
• Silnylon,
• Velour,
• Satin,
• Cordura in different weights,
• Burlap,
• Denim,
• Corduroy,
• Tyvek,
• Polyester,
• Fleece, and of course
• Plastic for zip closure baggies.
There is a wide array of fabrics you can choose from when making your color and texture coded pouches
A third way to differentiate your bags is by the type of closure they use. You can use a roll-top design, pull cords, snaps/buckles, Velcro closures, or buttons depending on what you need it to do. Just pick the method that best fits the bags purpose; for example, a roll top bag would be the preferred method for things you need to keep waterproof and a zip lock bag might be best for things that smell like scents or food.
Using different closures is another way to make the feel of your pouches unique
So, your various "system" bags could be:
• A rough white cordura fabric with a red cross on it for your First aid kit,
• A clear ziplock gallon bag for your food bag (or bags),
• A black slick fabric like silnylon for your clothing bag,
• A red corduroy fabric for your cooking gear bag,
• A green nylon fabric for your sleeping gear bag,
• A blue denim fabric for your emergency supply bag, and
• A yellow fleece fabric for your calls and scents bag.
Zip lock plastic bags are an excellent option for pouches. They come in a variety of sizes, you can see what is in them, and they have a different texture from fabric pouches
Making your own bags isn't difficult either. You just need the fabric, something to sew with, or some hot glue. Keep in mind that although hot glue makes a strong bond it is only as strong as the fabric it is glued to, so only use it on fabric that has a smooth finish to it. Fabrics like burlap with an open weave or a knapped finish like flannel will not give you a strong bond when using hot glue to join the pieces of fabric together.
The illustrations below show you how to easily put together a drawstring pouch and a flap closure pouch.
So, take a look at what bags you have in your basement, garage, or gear room and think about how they might be used to make your life easier when you are trying to find that pair of dry socks at 11:00 p.m. after walking back five miles in the rain. If you don't have enough different bags then get them online, at your local outdoor store, or make them yourself customized to your individual needs.
You can discuss this article or ask the author questions here