CVA Paramount Pro
After grinding daylight to dark for six long days without a single sighting of Barbary sheep, my enthusiasm was at an all-time low. Thoughts of eating tag soup were starting to creep into my head as I tried to think of what to try next. Lost in thought, I almost missed my hunting partner franticly waving me over. That could only mean one thing, SHEEP! When I finally got to where I could see the sheep, they already had us pegged and were super skittish. I laid my pack down, asked for a range, and dialed the scope to 9.4 MOA. Even before the smoke cleared, the reassuring thump let me know the shot had landed solidly and the sheep couldn't have gone far. As I glanced over at my hunting partner, he gave the thumbs up and a big smile spread across my face–success!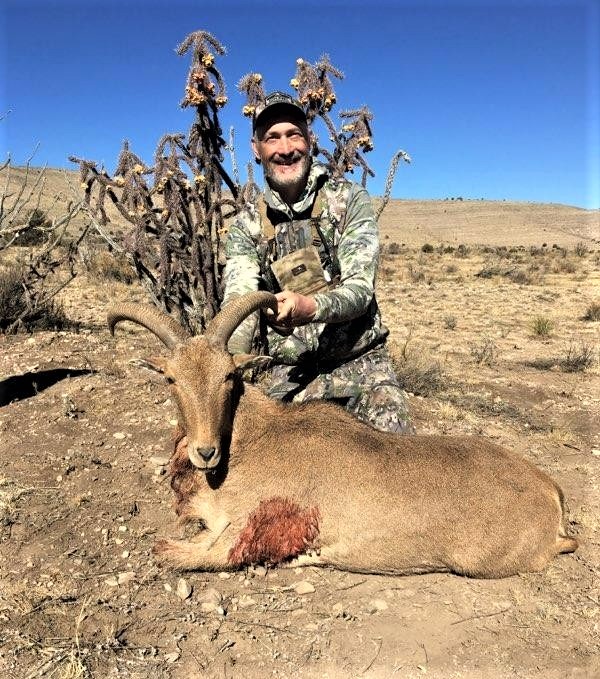 CVA Paramount Pro Muzzleloader
The recent innovations of the muzzleloader I was carrying were no doubt a large contributor to my success.  BPI Outdoors masterminded a collaboration between its subsidiary companies CVA, Bergara USA, and PowerBelt.  Each one was commissioned to focus on a component that when combined with the others would transform into a precision rifle system. The results make up the 2020 CVA Paramount Pro system, which has  moved the needle as to what accuracy a production rifle can be expected to produce. Breaking down the build components of a CVA Paramount Pro might allow us to see how they did it.
CVA Paramount Pro Stock
It all starts with an American made Grayboe Terrain fiberglass stock as the foundation. The vertical grip of this stock is extremely comfortable and much more functional for shooting from the bench or prone position. The addition of the Grayboe stock dropped the weight of the overall rifle to a manageable 8.7 lbs. Being that the Pro is built on the Remington 700 short action footprint, there was an opening left in the bottom metal that CVA utilized with a trap door feature encompassing a VariFlame primer carrier.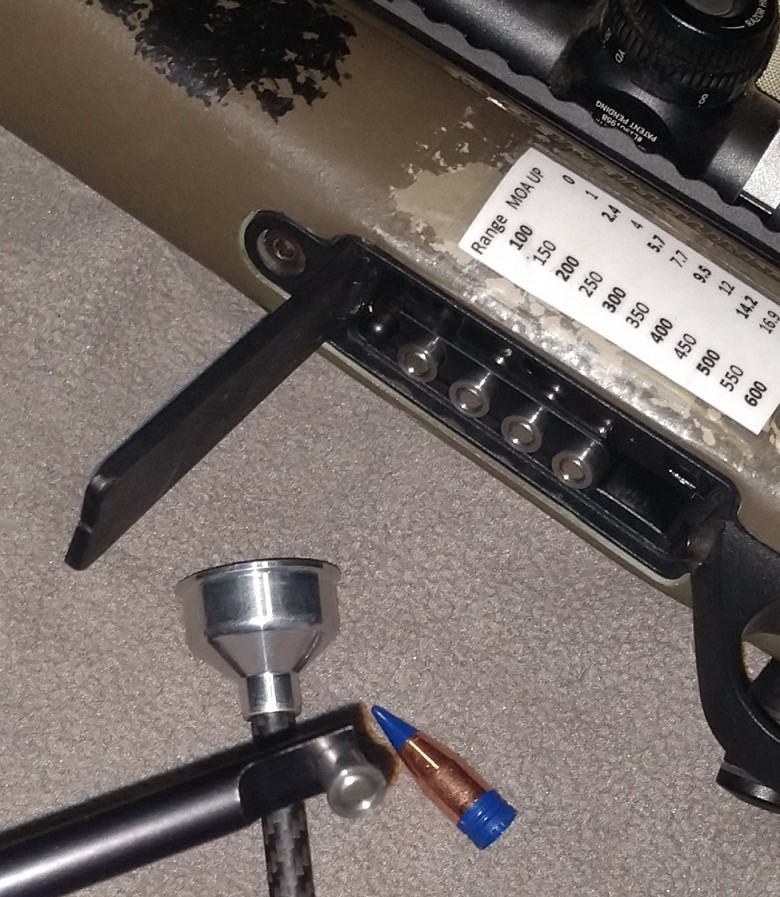 VeriFlame Ignition System
What the heck is a VariFlame? Possibly the perfect ignition system for inline muzzleloaders. It is a patented adapter that allows the use of large rifle primers to more consistently ignite large charges of Blackhorn 209 powder than the typical shotgun primer can. The VariFlame should eliminate blowback allowing the flash plug hole to remain debris-free after repeated shots negating the need to clean it after every shot. They also make priming the muzzleloader a much less tedious process, especially under field conditions.

Nothing matters more than accuracy when talking about stretching the distance out and CVA used a three-prong approach to ensure that the Pro would be up to the task.
Quality Free Floated Barrel
First and foremost a quality barrel. CVA reached out to its sister company Bergara to spin up a 45 caliber 1:22 twist rate stainless steel barrel. They went that extra step by adding interrupted fluting for weight and heat dispersion and threading 3/4×20 before finishing with Cerakote over a nitride treatment.
Although rarely seen on a muzzleloader, the principle of free-floated barrels increasing accuracy remains intact. One of the main hurdles for free-floating a muzzleloader is managing the ramrod. CVA tackled this by utilizing a lightweight self-deploying compact Ramrod that is carried in a separate belt pouch. Included is also a one-piece ramrod for those heavy use extended range sessions.
Triggertech Trigger
The next component for utmost accuracy is a quality trigger. The TriggerTech Primary used on the Pro is adjustable from 1.5 to 4.0 lbs, allowing most shooters to find a setting in their comfort range.
Powerbelt Bullets
The last component to round out the system comes from PowerBelt Bullets. The PowerBelt Extreme Long Range 285 grain bullet was specially designed for use in CVA's Paramount rifle. The ELR incorporates a large hollow point cavity which eliminates weight from the core, allowing that weight to be used to lengthen the bullet. The hollow core is filled by the tail of the super-hard polycarbonate ballistic tip, which offsets the tendency of the bullet to expand too rapidly. The length, when combined with the bullets' aggressive shape, deliveries a ballistic coefficient of .333.  In the world of muzzleloaer bullets, that is very high.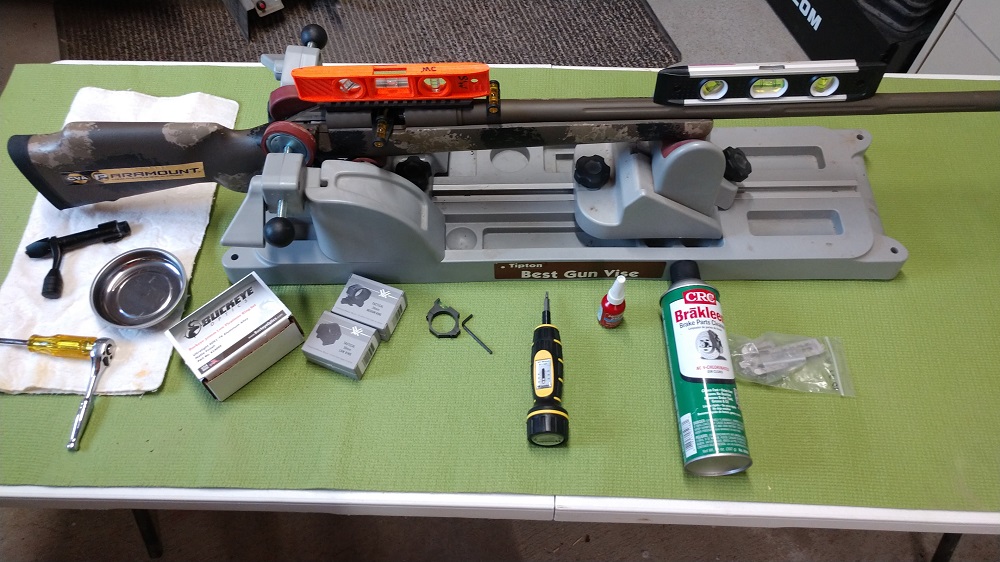 Trust but verify?
You better believe it; the proof is always in the pudding. When the Paramount Pro arrived, I was eager to set it up and get out to the range. I took it out of the box and added a 20moa rail, level mounted a Vortex Razor LHT scope (more on this scope below), and spun on the CVA muzzle brake.
Powder Charge
For the greatest consistency, I weighed my Blackhorn 209 charges at 105 grains (vs. volume method). Using the provided tools, I carefully primed the VeriFlame with Federal 210m primers and headed to the range. All that was left was to stuff a 285-grain PowerBelt ELR down the barrel and let her rip.  I later verified an average muzzle velocity at an impressive 2460 fps!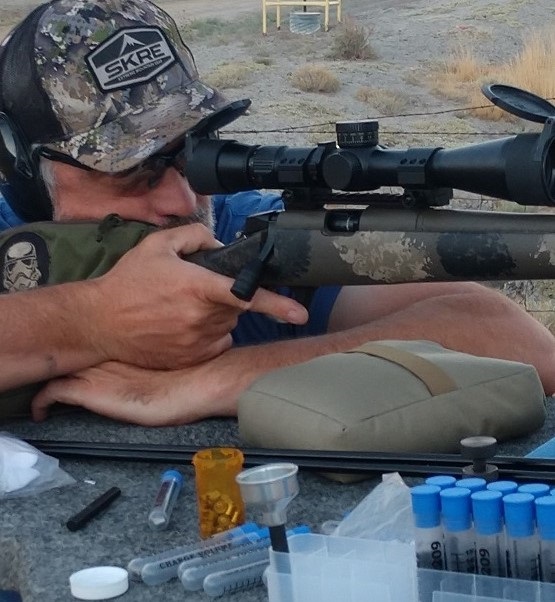 Summary
After the smoke cleared, I learned that this rifle just plain shoots where you point it.  I found the Paramount to hold MOA out to about 300 yards. And, have taken it out past 600 where it was still holding around 2 MOA when I do my part. It has seen a couple of pounds of Blackhorn 209 down the barrel without a single notable issue. A well-thought-out system that combines both performance and durability as an off-the-shelf option, mission accomplished. Without a doubt, the Paramount Pro has changed the way I view muzzleloaders—Simple, easy, and extremely deadly. Order yours here.
Sidebar
The Vortex Razor HD LHT scope has been the perfect choice to mount on the CVA Paramount PRO muzzleloader for stretching out the distance. For me it has everything a hunting scope needs — a nice lighted reticle with clearly visible hash marks. A solid locking elevation dial, capped windage knob, and most importantly returning to zero after any adjustments. All this for only 19 oz.
This rifle/scope combo offered a great opportunity to test the LHT durability on a heavy recoiling rifle. It required large amounts of elevation adjustments getting out past 450 yards. After shooting several pounds of Blackhorn209 in prep for the 2020 season it still holds a perfect RTZ track record. In fact, I trusted the Razor LHT performance so much I bought its twin to mount on my newly built 280AI. I will continue to report back on the performance of both optics throughout the 2021 season.
Join Sam here for questions or to discuss this review.
And, don't forget to check out some other great muzzleloader articles here.