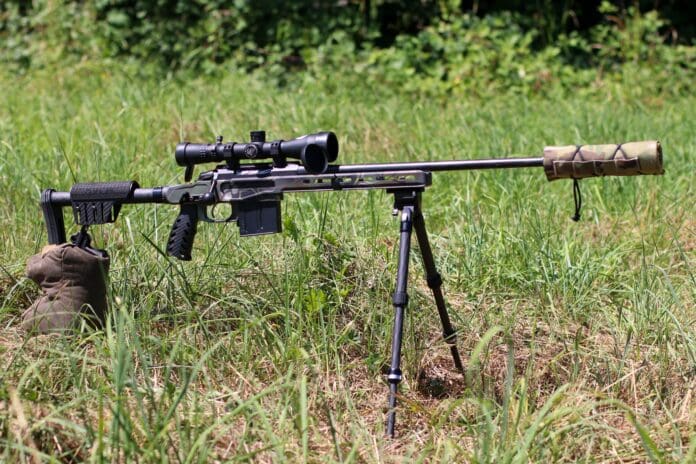 Bipods are one of the most discussed gear items regarding rifle hunting. It seems the perfect balance of weight, stability, adjustability, speed, and cost hasn't been found. That's why the Gunwerks Elevate bipod was designed. The goal was to give hunters as many of those features as possible with the least amount of compromise. In this review, I'll give my opinions on each of those things to help you decide if this is the right bipod for you.

Gunwerks Elevate Bipod
The Elevate bipod is made from aluminum and carbon fiber, and it attaches to a Picatinny rail. I'm told an Arca attachment is in the works, but there isn't a timeline. The usable height ranges from about 5″ to 19″, and it weighs 12 oz per my scale. The price is $375. This Gunwerks video gives you an overview and explains how it works.
Okay, all of that info is available on their website. But how well does it all come together and work for the backcountry hunter?
My Testing
Since receiving the Elevate bipod last November, I have shot well over 1000 rounds using it. My use included two NRL Hunter matches, a PRS match, and many days of practice. The Elevate wasn't designed as a competition bipod, but I was able to simulate many years of hunting use in a short period. The prototype held up fairly well, although it did show signs of wear, and the legs became a bit wobbly and required tightening. The good news is nothing broke, and I'm confident it will hold up well to normal hunting use.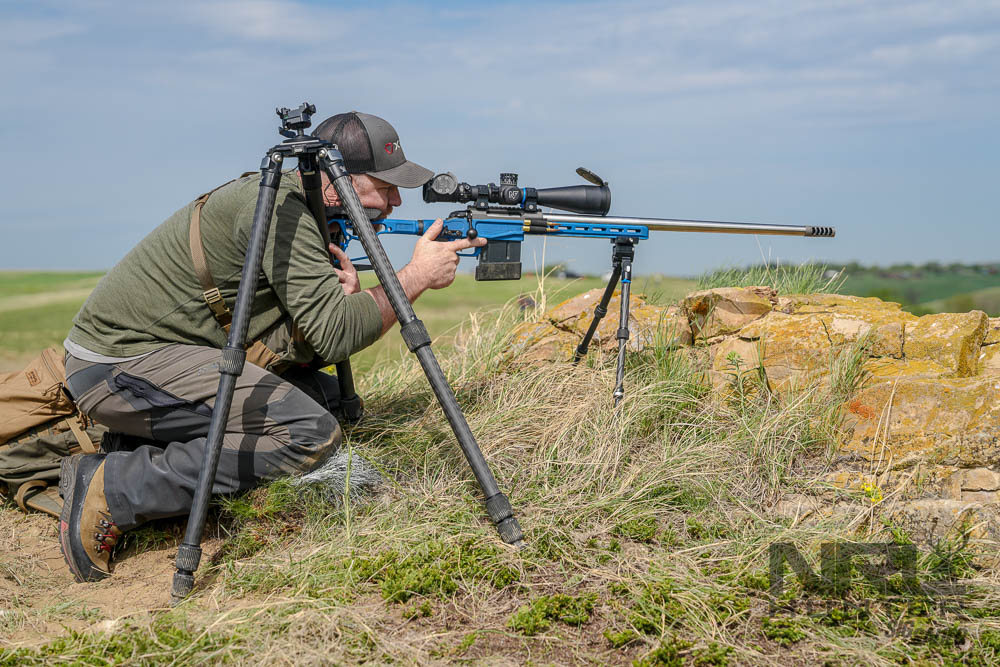 What I Like About The Elevate Bipod
The Elevate Bipod is very fast to deploy. You pull the legs back, and they lock into place. It is quiet as you deploy the legs. The range of adjustment and versatility is good, especially for a bipod that weighs only 12 oz. Stability is good, although there is more wobble as you get it fully extended. The spring-loaded inner legs are really fast when you need to adjust the height on the fly. I like having the ability to adjust the width of the legs for stability in uneven terrain. The NeoLok Dovetail attaches and detaches quickly, and it's adjustable to fit snugly on most Picatinny rails. I think the rubber feet work well on most surfaces, and am looking forward to a spiked option in the future.
What I Would Like Improved
I prefer the tilt to lock up a bit tighter with less force. Longer legs would be better for field positions. I think the range should be 8″ or 9″ on the low end and around 27″ on the high end. That would add some weight but would allow more versatility in mountain shooting conditions. Maybe a "long" version could be added in the future? The NeoLok Dovetail is nice for quick attachment, but it allows for a bit of twist/wobble in the legs. It's not bad with a little preload, but it's there. The button for adjusting the splay is small and can be difficult to press, especially with gloves.

Conclusion
The Gunwerks Elevate Bipod is the most versatile bipod I'm aware of in its weight class. While I think it will hold up well to hunting use, I would prefer it was even more robust. It's reasonably priced compared to the competition at $375. At only 12 oz, the compromise is stability and durability when compared to heavier, more expensive options like the Ckye pod. Only you can decide if the Elevate bipod is the best option for your style of shooting and hunting. It has found a place on my hunting rifle, and I recommend you give it a look if you're in the market as well. I think you'll find that Gunwerks has raised the bar when it comes to hunting-weight bipods. Order here to find out for yourself.
Comment or ask Justin questions here.
Check out the entire library of Rokslide gear reviews here.