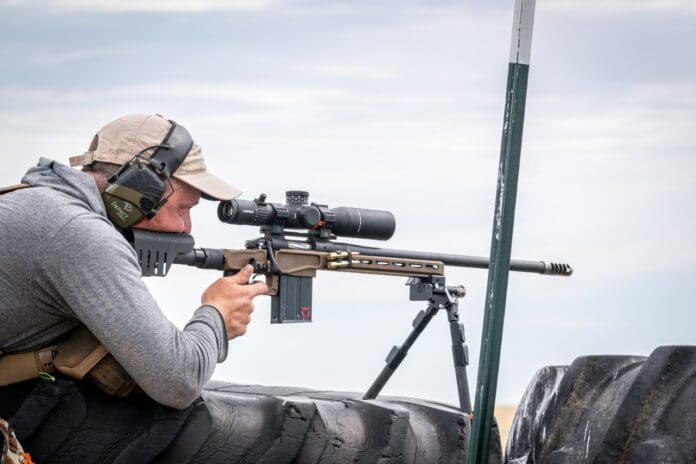 In 2022, Bergara announced a new carbon barrel along with a few different rifles in their Premier lineup. Bergara listened to customer feedback and trends in the industry to create some serious contenders for an amazing backcountry rifle. With the addition of the Premier Bergera MgLite and the Premier Mountain 2.0 rifles (more info here), I had to look hard for another rifle within that price point that had that many features. Like most Roksliders, weight and features are two important factors when choosing a backcountry rifle. That is why I chose to run the new Bergara MgLite this year. It is packed full of goodies and is a very versatile rifle.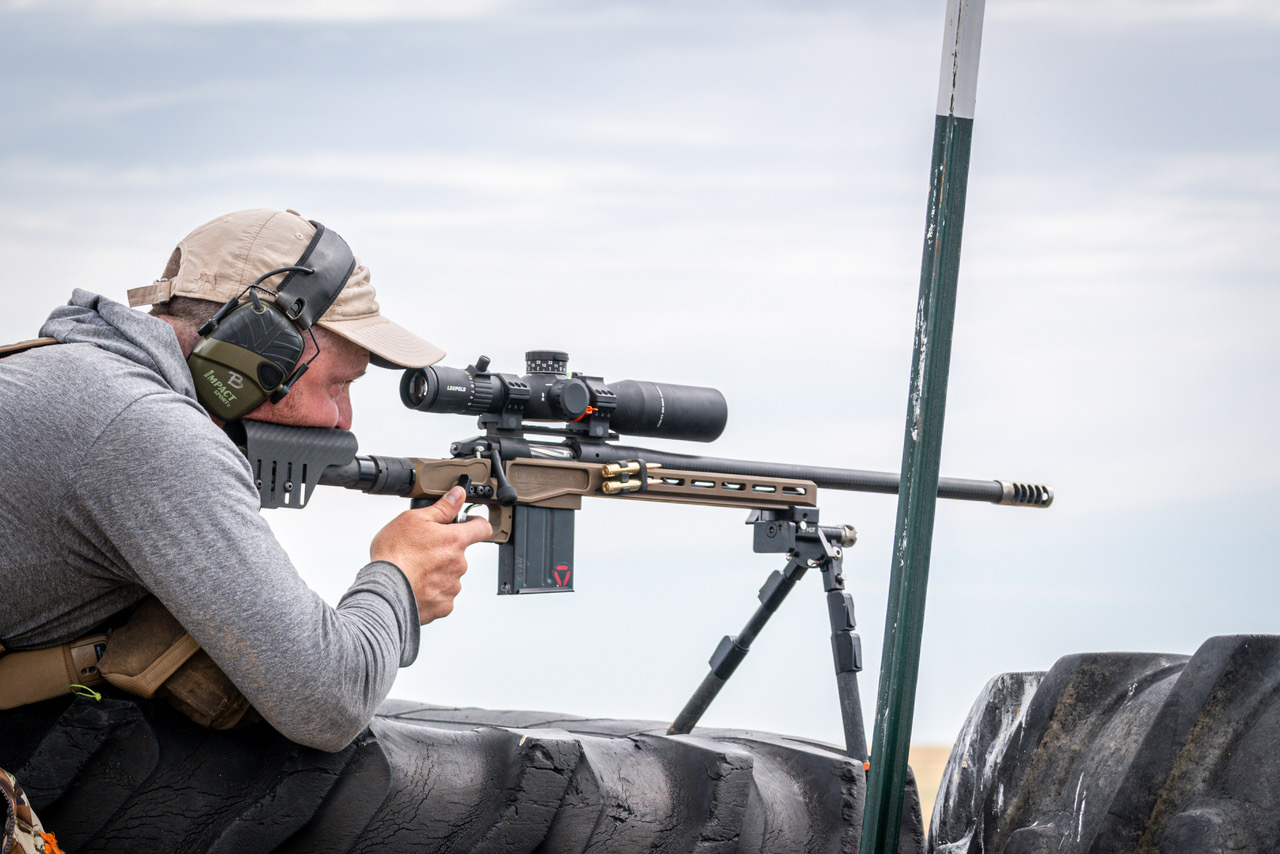 Bergara MgLite
A chassis rifle isn't for everyone. However, the features they offer can far outweigh the most common complaint I hear about them; aesthetics. Bergara uses an XLR Industries magnesium Element 4.0 Chassis on the MgLite. Justin Crossley reviewed that chassis here. This chassis is set up with a folding carbon buttstock and a carbon grip which puts this rifle right at 7.5 pounds without an optic or mount (short action). The chassis also features an MLOK rail with built-in arca, a hunter-style mag latch, and a built-in level that is easy to see when you are on the gun. XLR also offers quite a few accessories that will bolt right up to this gun.
Available Calibers
This year, Bergara is offering the MgLite in 6.5 Creedmoor, 6.5 PRC, 300 Win Mag, and 308 Win. Being a hot commodity, I could only get my hands on a Creedmoor, but this also allowed me to run this rifle at a few NRL Hunter matches. For factory class, I do not know of a better rifle with as many features as this one, rivaling most rifles in open class.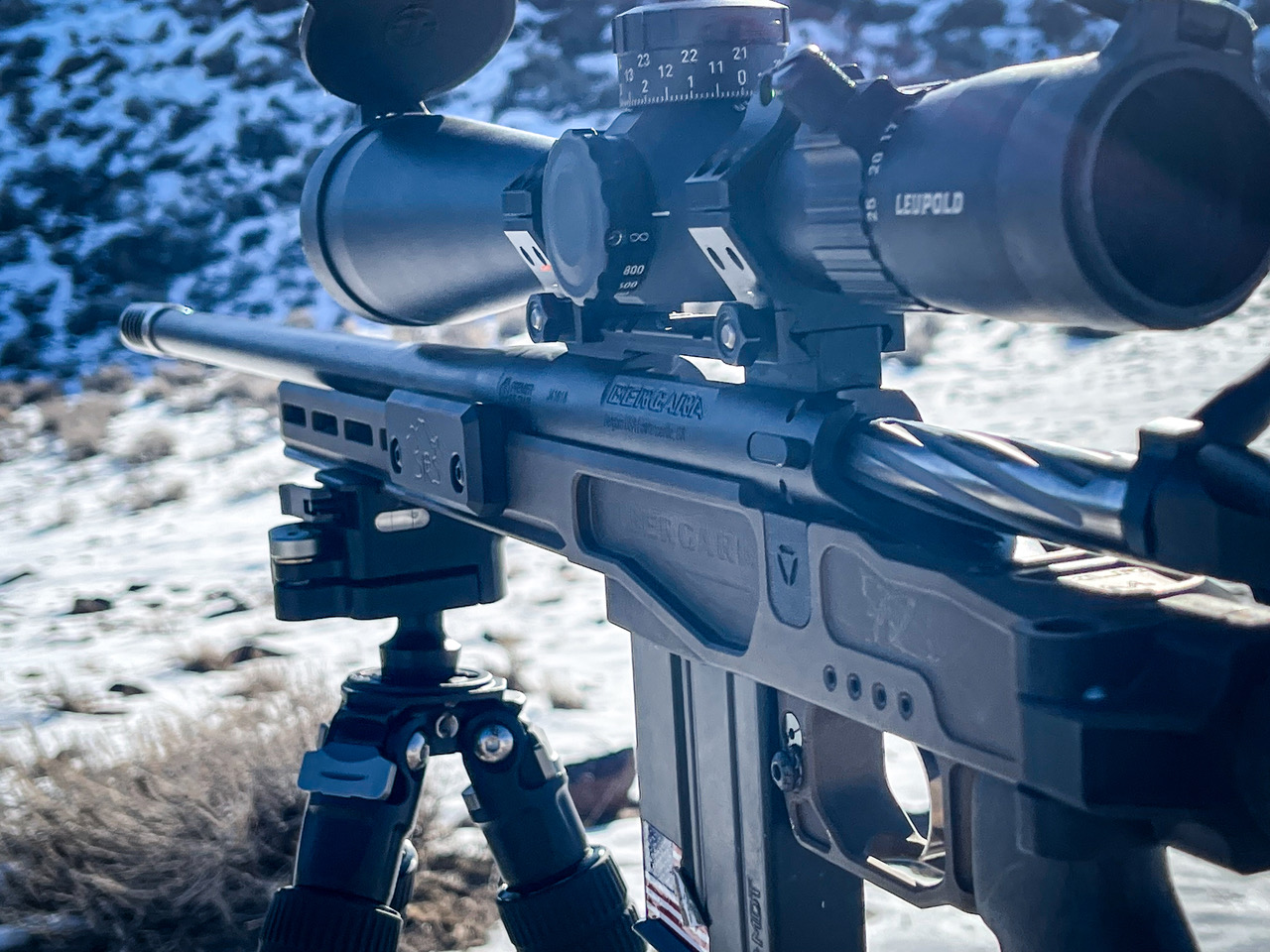 Bergara MgLite Components
Bergara is building this rifle using its premium action, which has a side bolt release, extended and threaded bolt handle, M14 style extractor, fluted bolt, and dual ejectors. The action is also Cerakoted black for years of protection. Underneath the action, you'll find a single-stage, Triggertech Primary curved trigger, which is adjustable from 1 to 2.5 pounds.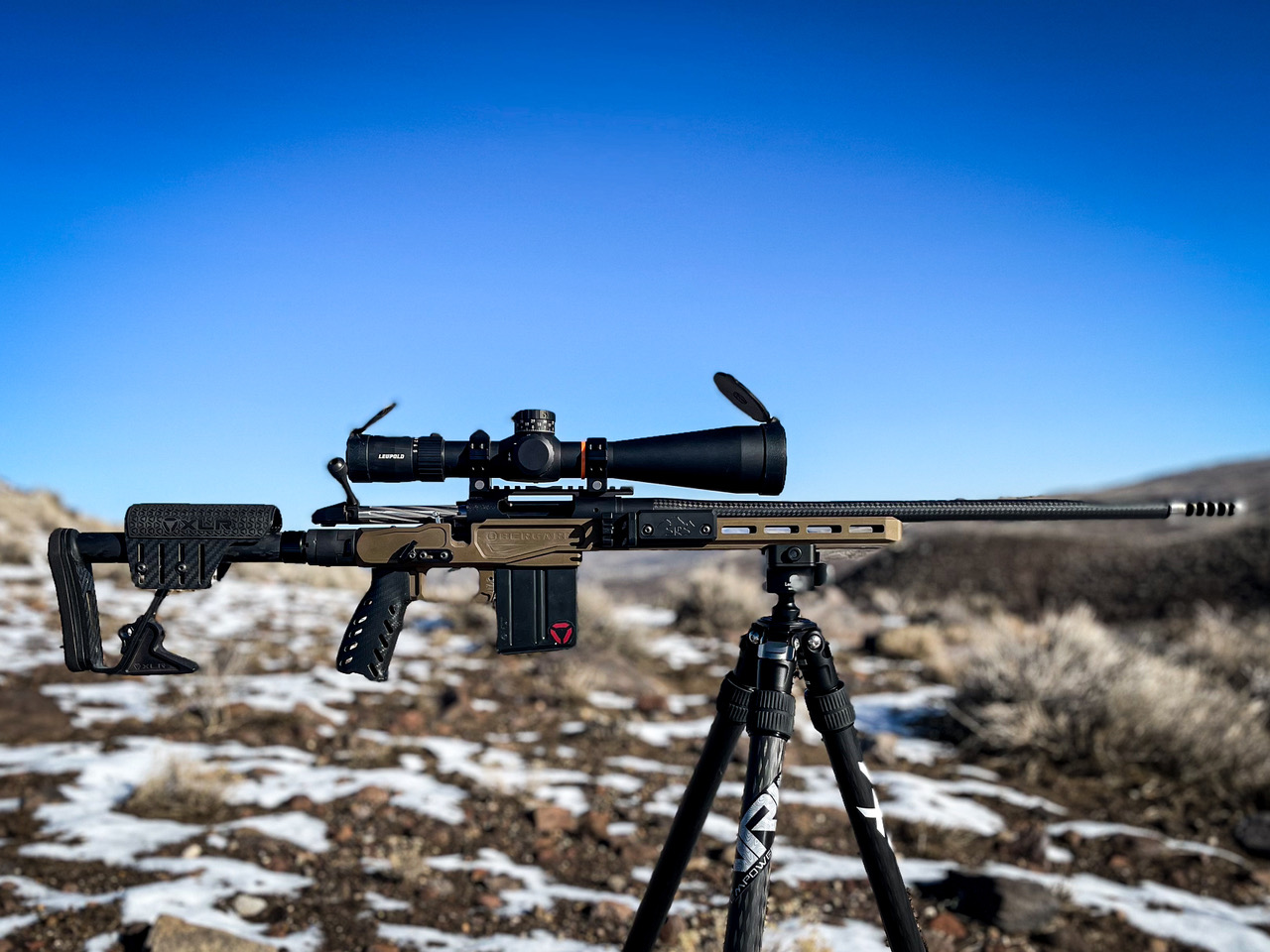 Bergara Carbon CURE Barrel
While I am most excited about seeing a factory rifle that I would hunt with, most people are more interested in Bergara's new barrel technology. Called Carbon CURE, this new carbon barrel is designed with a stainless mesh woven into the carbon that is designed to pull heat away from the chamber area and pull it towards the crown to disperse the heat evenly.
Below is a cutaway provided by Bergara (more info here)
While a lot of people are switching to carbon barrels for hunting, it does have its disadvantages. The biggest is its inability to cool down. The carbon acts as insulation around the barrel, thus retaining heat. It is hard for the shooter to tell when their barrel needs to cool down, so people tend to get them too hot, drastically diminishing accuracy. The CURE barrel helps with that problem creating longevity for the barrel.
At the end of the carbon, you'll find a standard 5/8-24 thread cut with a thread protector and a radial brake in the box. I shot the radial brake and was impressed with the recoil reduction; however, the Ti Pro 3 from the Rokslide store is a much more efficient brake, and the side baffle does not blow as much dirt up on the ground in front of you.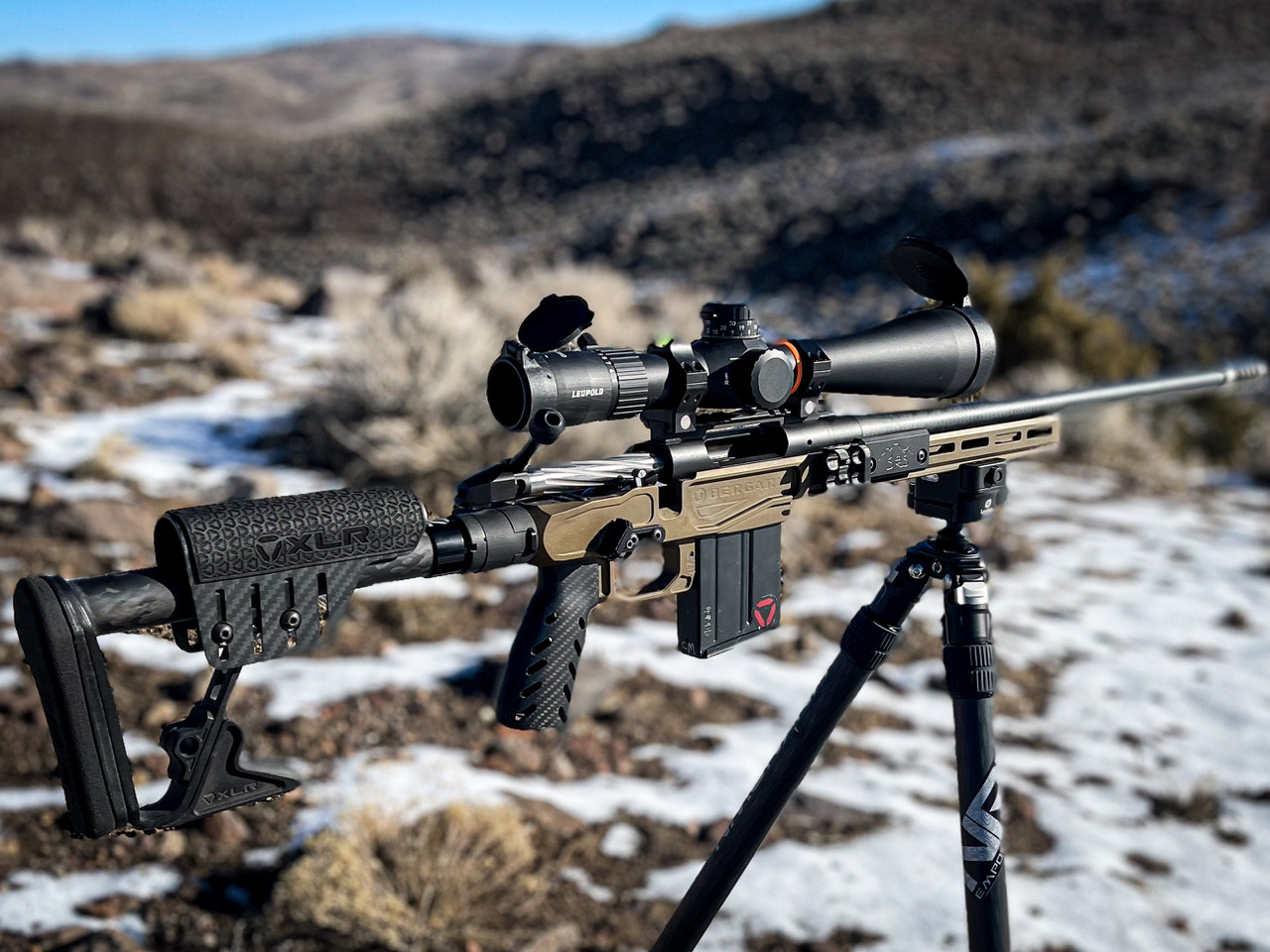 Folding Carbon Buttstock
In the field, the ability to fold the rifle is a huge advantage to me. When strapped to my backpack, the buttstock is no longer the lowest item on my pack, making it much easier to grab a log and take a break without taking off my pack. Also, when it is folded, the profile above my head is much smaller, allowing me to go under branches without the worry of the barrel getting caught up. Also, since the buttstock is removable, it allows me to swap out to a shorter one to fit the rifle to my kids. With a few tools, the rifle fits the whole family in minutes. A well-fitted rifle to a child makes shooting much more enjoyable and doesn't promote bad habits associated with a poor-fitting stock.
Accuracy
All of the features sound good, but how does the rifle shoot? Well, I have been impressed with the accuracy of this rifle. To be transparent. The original rifle they sent me did not shoot. I tried everything. However, it wouldn't hold a zero. I returned it to them, and they promptly sent me a new rifle. We found out that the barrel was bad. The replacement did not have any issues and was impressive, even during the break-in.
After 150 rounds down the tube, I worked up a load for NRL Hunter with short notice. That load shot just under 0.5" at 100 yards with ES/SD flirting with single digits. I shot close to 350 rounds during load development and chronographed every single one. I was most impressed with the rifle/ammo being consistent in speeds (after barrel break-in), whether the barrel was cold or hot.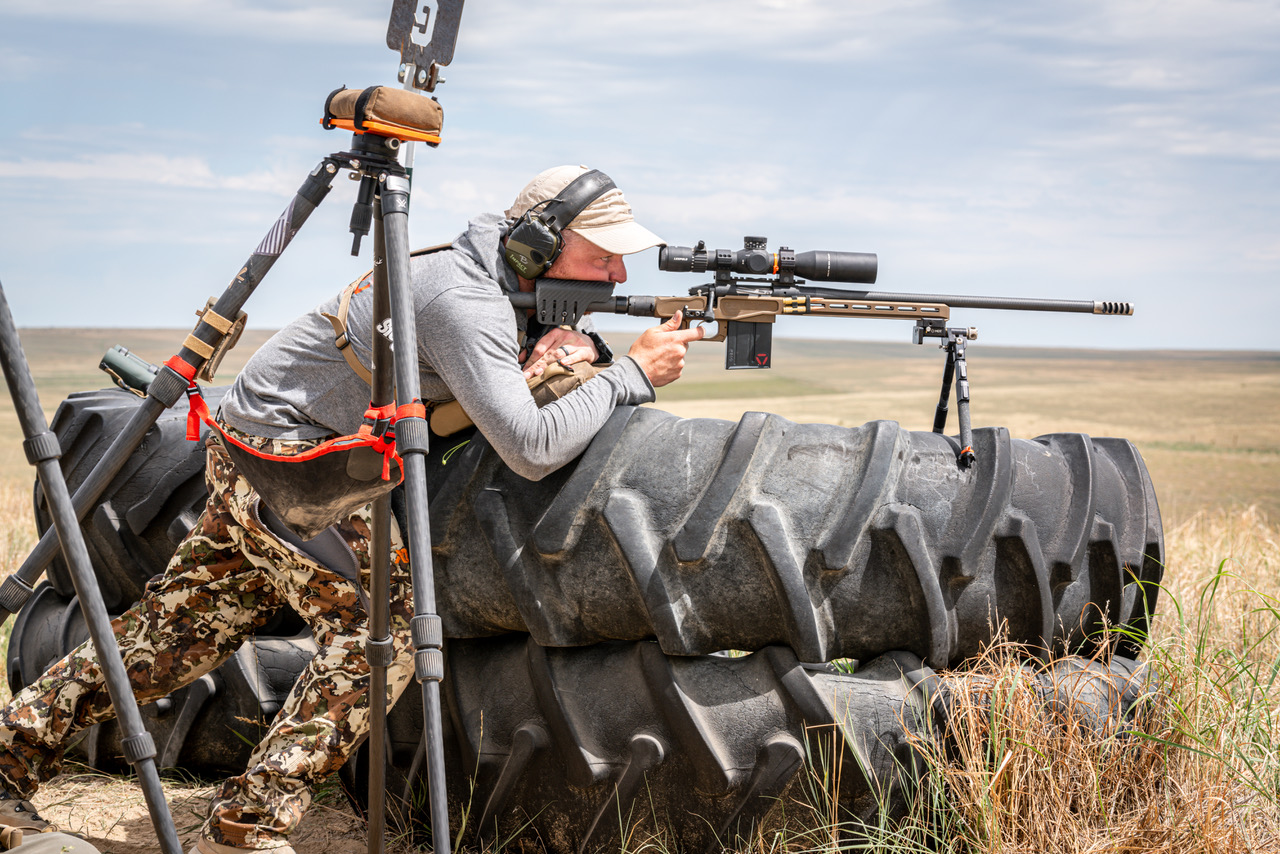 Conclusion
Most hunters that are interested in building a custom chassis rifle should take a look at this rifle. Most features you would want in a full custom build you will get with this rifle for less money. At $3,200 MAP, this is a great bang for the buck rifle that is capable of outperforming the capabilities of most shooters. And you can expect that if there is a problem, Bergara will stand behind the gun.
Well done, Bergara.
You can find more information here.
7/15/23 Update: there were several errors in the original article.
1) The original article mistakenly called the carbon CURE barrel the "Pure" barrel (more info here)
2) The original article stated that the rifle is available in 300 PRC—it is not
The article above was updated with the current information.
Sorry for any confusion.
Comment or ask Travis questions here.
Bergara is a Rokslide sponsor and provided the gun with the understanding the writer can write what he wants.
More shooting gear reviews.