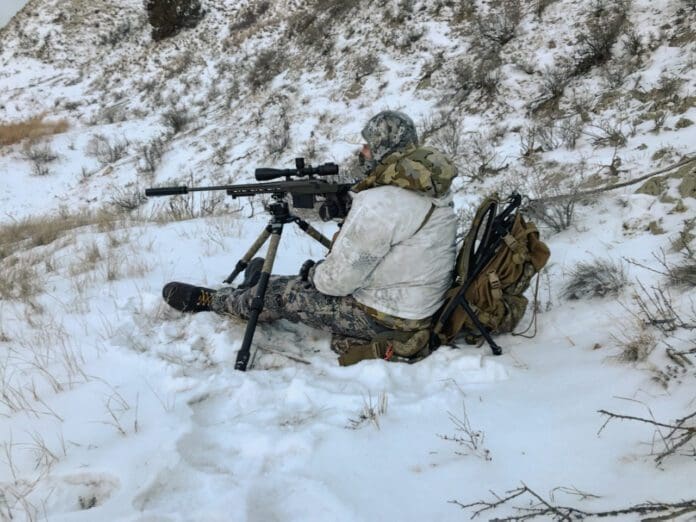 Hoffman Mountaineer Pac boots caught my eye when looking for something to keep my feet warm for long, cold days. There have been times when it was hard to sit and glass during prime time due to my feet getting cold. Or, I didn't enjoy calling coyotes all night because my feet would get cold. Even some mid-winter shooting matches would result in numbness in my toes. I knew I needed something besides my typical non-insulated hunting boots.
Hoffman Mountaineer Pac Boots
The first thing I noticed when checking out their website is they have way more choices than I expected. Thankfully after clicking Winter Pacs, they were broken into categories that made it easy to find what I wanted. Since warmth was my goal, I went with the Double Insulated Hoffman Mountaineers. Of note, the Mountaineers are a little bulkier than some of the other pacs offered by Hoffman boots. Even though Hoffman is a Rokslide sponsor, I paid retail for these boots.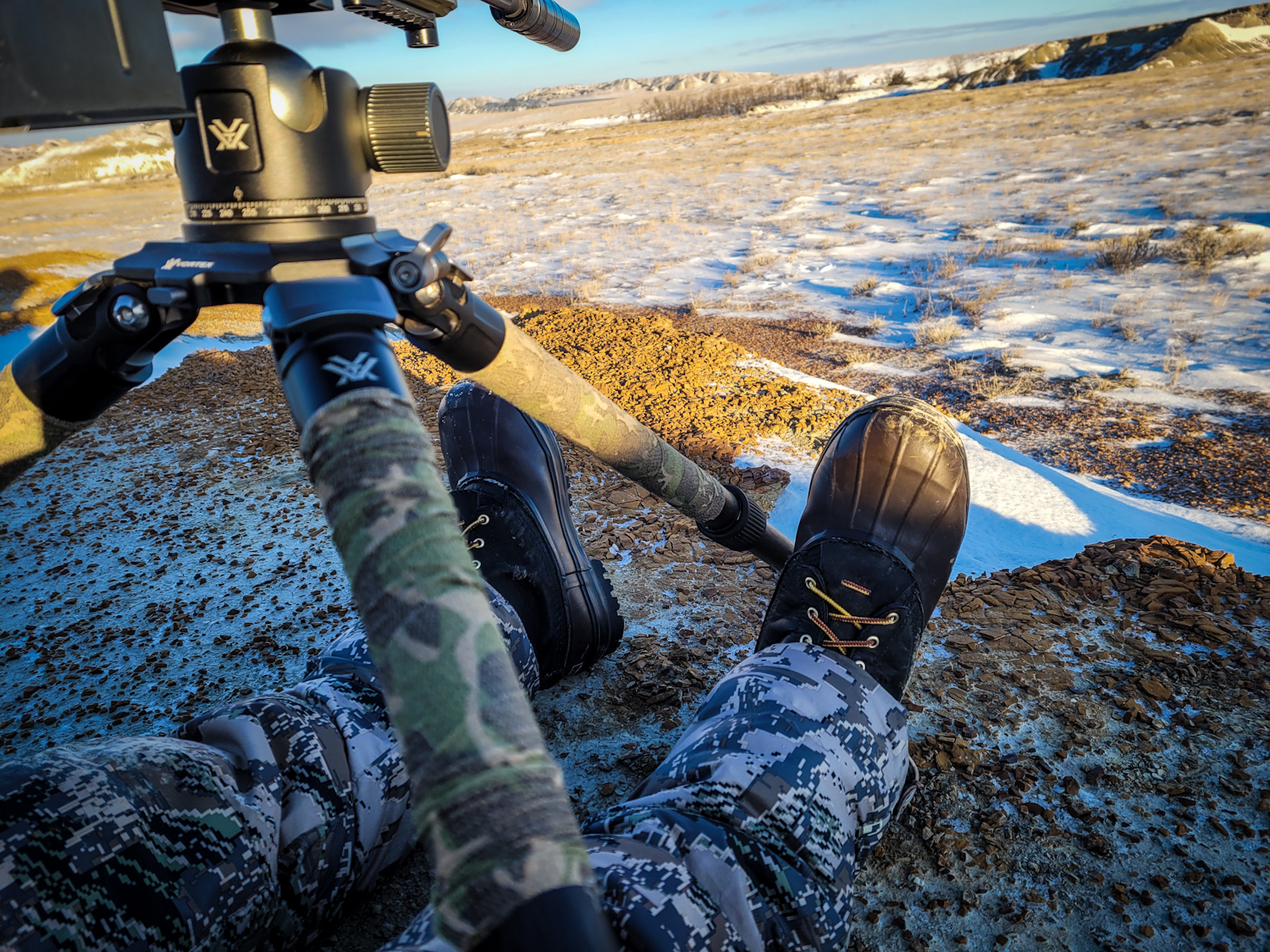 Options and Cost
The Hoffman Mountaineer pacs are available in three heights, 10 inch, 12 inch, and 14 inch. I went with 10 inch to save a little weight. As of this writing, the cost is $235.00 for the 10 inch, $250.00 for 12 inch, and $265.00 for 14 inch. You can also pay $35.00 extra if you need them built and shipped within three working days.
Sizing and Fit
The Hoffman website states their felt pacs run true to size and come in whole sizes from men's 6 to men's 15. If you are a half size, they recommend sizing down unless you have wide feet. I'm normally a 9 1/2 so I ordered a size 9. At first, I thought they were too big but after some use, I'm very happy with the fit. You can also order a variety of optional insoles to tighten up the fit if needed. I plan to try some out for added comfort on longer hikes in the future.

So How Warm Are They?
Obviously, the answer is subjective but I was impressed. I wore the Hoffman Mountaineer pacs in temps from 36 degrees down to -8 degrees. Most of my usage has been coyote hunting in North Dakota where I would be out of the truck for about an hour at a time on each stand. My feet never got cold. They did sweat though if I hiked very far and got my heart rate up. There were a few times I would get sweaty and then sit for 30-45 minutes and my feet stayed warm the whole time. My feet even stayed warm at an all-day shooting match with temps at or below freezing.
Removable Liners
On my way to North Dakota, I stopped in Kellogg Idaho at the Hoffman factory. I picked up an extra set of felt liners per Robby Denning's recommendation. At only $30 for a set, it's a no-brainer! On my hunt, my brother and I would leave his house around 4 pm, hunt most of the night, and return in the early hours of the morning. The felt liners in my boots would be damp from sweat so I would pull them out and set them next to my boots. They dried in only a few hours just sitting on the floor but it was nice to have a fresh set ready to swap out. I feel this is the main advantage vs traditional insulated boots.

Hiking In Pacs
The Mountaineers are offered with their Air-Grip sole for traction. I felt they worked well on snow and ice, even on semi-steep terrain. I've heard a lot of people say they didn't like pac boots for long-distance hikes. The longest I hiked was about two miles when my brother and I saw a bobcat go into a den in a canyon. We loaded up our packs and hiked into the canyon to call him out of his den. I didn't have a heavy load and the terrain was fairly mild, but I was comfortable the whole time. I wouldn't hesitate to use these boots for hikes like that. Even longer days of hunting elk or mule deer wouldn't concern me.
Forum member Jake Smiley, from Northern Wisconsin, had this to say about his Hoffmans:
"Best pac I've used. These are seriously warm boots. Almost too much for 20 degrees today on the ice, especially after a half-mile pack into the lake."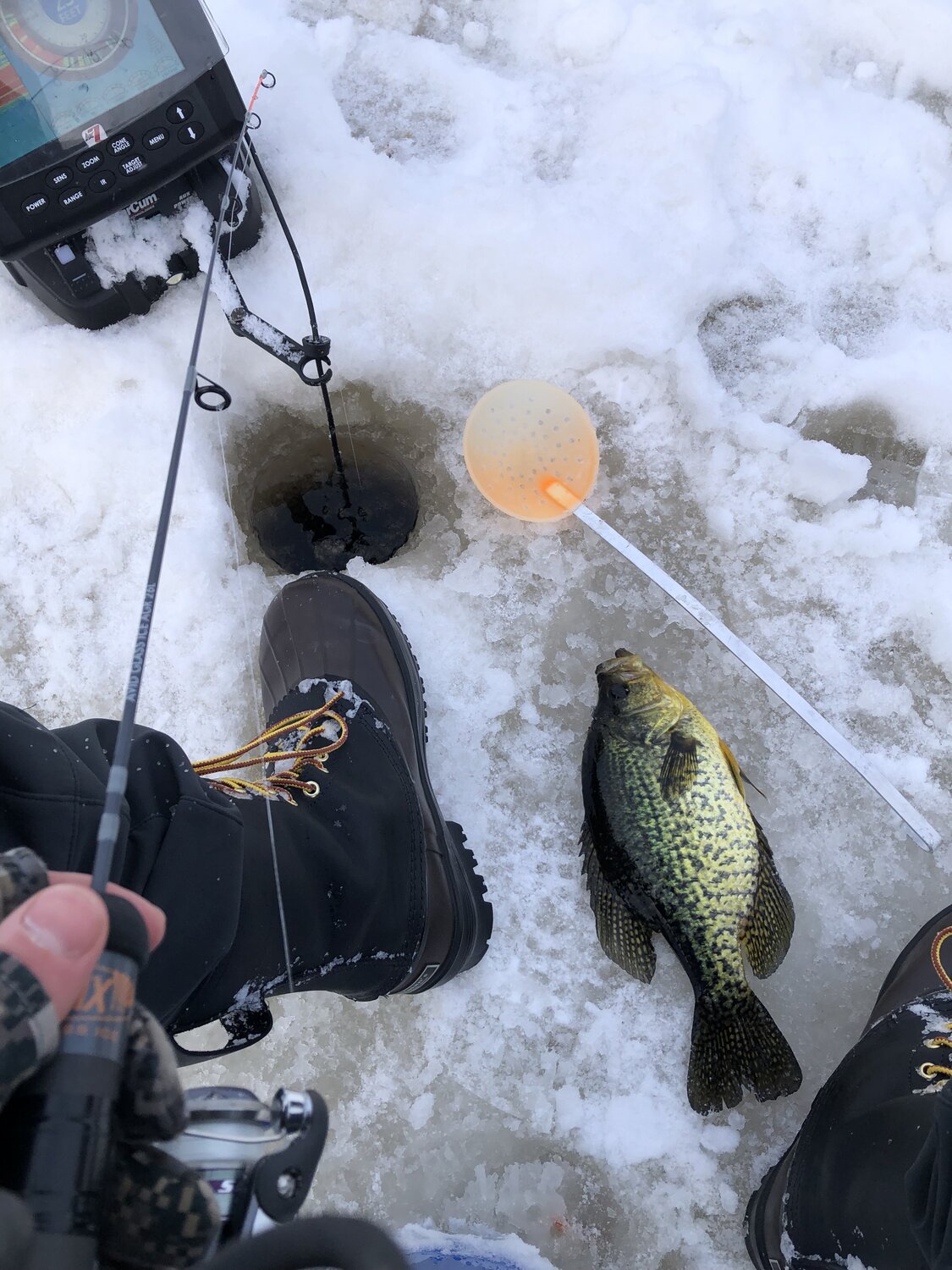 Conclusion
The Hoffman Mountaineer Pac boots do exactly what I was hoping for. They are comfortable, warm, and provide good traction in the snow. I no longer worry about cold feet at shooting matches, predator hunting, or any other cold-weather activity. They will even be great for attending winter sporting events. More use will be needed to determine durability but so far, so good. I feel Hoffman Pac Boots are a good value and recommend them if you need warm boots.
You can comment on this review and join in the discussion here.
Tanya Avery even picked Hoffman Pac boots as her favorite gear choice in the 2020 Rokstaff Top Gear Picks. You may notice all her picks were items to keep her warm….