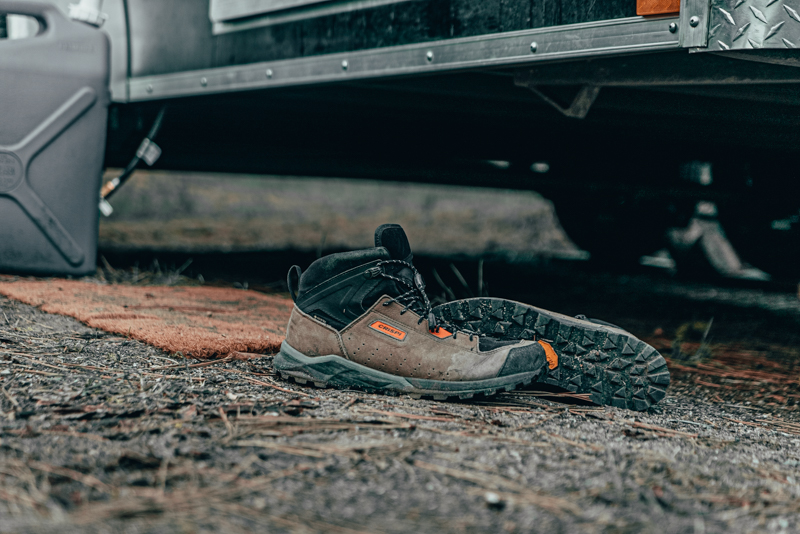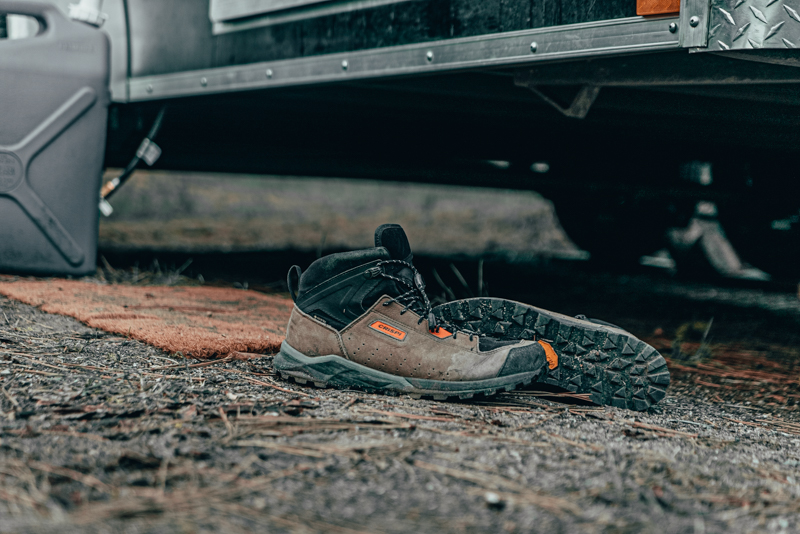 In the past, I have preferred a stiffer boot when it comes to hunting. With my weak ankle, the extra platform support while side-hilling and climbing steep terrain cannot be denied over a more flexible boot. Lately, though, I've realized that a stiff boot in mild terrain like Nebraska is unnecessary and can actually be a hindrance while moving due to the extra noise they create. Add in the comfort factor (or un-comfort factor rather) from wearing an aggressive boot in non-aggressive terrain and I began looking for a more flexible shoe for the low country.
I started wearing trail running shoes such as the Salomon Speedcross and while that trail shoe idea was okay, the low tops quickly became a problem with debris easily entering my sock and no waterproofing with zero ankle support. Then I was introduced to the new Crispi Attiva Mid GTX. More info here.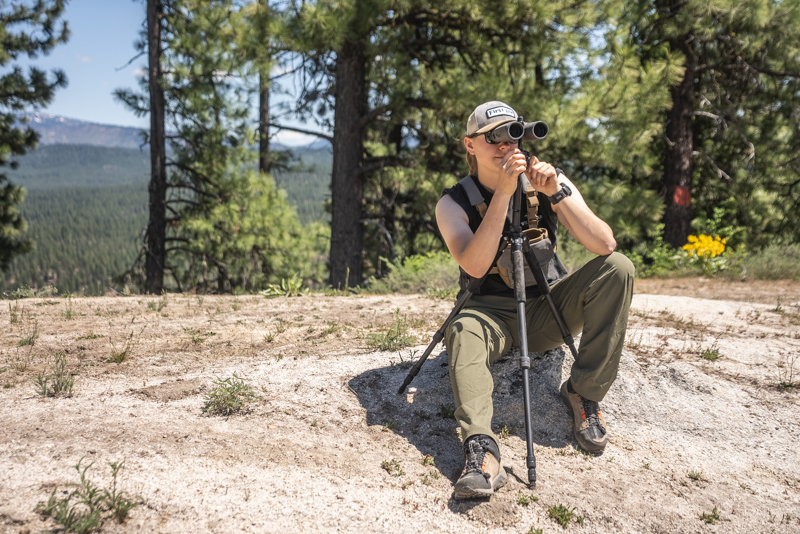 The Shoe
The Attiva Mid's were designed for users wanting an early-season lightweight option with stability and added Gortex to stay dry. They increased ankle stability with their proprietary Thermo Wire Technology (TWT), which I found to be a nice mix of support without inhibiting movement. The upper is leather/synthetic, features a durable Vibram sole and speed lacing system very similar to some running shoes.
I used the shoe mostly in NW Nebraska guiding turkey hunters and also on an Idaho camping trip. The turkey terrain is fairly mild and rolling with the occasional steep pine-tree-filled canyon that did test the shoe. Most often our method of hunting is fast paced running/gunning and I've found that a stiffer boot creates more noise because the sole cannot flex with your foot making it more difficult to avoid crunching on sticks. The Attiva Mid fixed both issues by being a flexible, quiet, forgiving shoe while retaining more support for my feet and ankles than a trail shoe.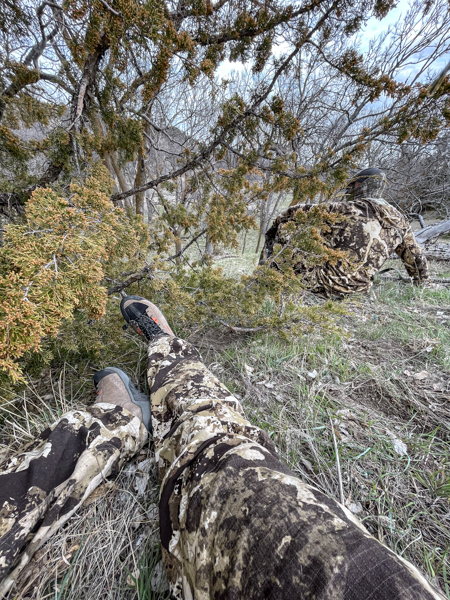 The Drawstring Lacing
Les Welch reviewed this shoe with me on this forum thread and he had some issues with the drawstring initially. He pulled the laces to tighten and one lace popped out of the tightening block, leaving him with one lace attached. But after some persuasion, he was able to wiggle the lace back through the block and the laces were functional again. I personally haven't had any issues in my two months or so of use.
The Fit
A while back, I reviewed the original Crispi Attiva low topped trail running shoe. In that review, I mentioned that I could have gone a half size down and the shoe would have fit me better, even though I'm a size 9 in other Crispi boots. The Attiva Mid is no different, I wish I would have half sized down to an 8.5 as the extra room in the toes allowed for some unwanted movement. With a shoe like this, I don't believe it's as important to leave room in the toes for downhill travel; to me it's more important for more of a formed fit. I have a fairly narrow foot, especially in my heel and these fit great with the slight exception of more room than needed in the toe box.
Conclusion From Les
"I have a lot of miles on them. I'd hunt antelope or deer with them in the right terrain and situation. I'm scared of cactus in them, but they are super comfortable. I actually wear them while traveling all of the time and love them for that."
The Wrap
If I'm in places like northwest Nebraska, eastern Montana, or the plains of Colorado chasing deer, turkeys, or antelope, the Attiva Mid is the shoe that I'll be grabbing. They are stable enough for moderate terrain, light and outright comfortable enough for hunting, and an everyday town shoe. Two colors are available, brown with grey accents and grey with orange accents for $250 direct from Crispi. Order yours here.
Comment on this review or ask Jordan and Les questions here.
Check out our other footwear reviews here.