2020 has been quite a trying year, to say the least.  Despite unusual worldwide circumstances, Rokslide writers have been able to social distance in the same way we do year after year: outdoors chasing game.  Throughout the year, we've continued to test new products along with putting even more time on trusted gear from previous years. Here are our top picks for 2020:
---
Robby Denning
1: Arrowhead Rifle's Encore Muzzleloader 45 caliber barrel upgrade
"This upgrade took my T/C Encore muzzleloader from a 75-yard gun to 300 yards with a peep (scoped it'll scare you). Legal in all but a few states, it's a mule deer machine."
Review and forum discussion thread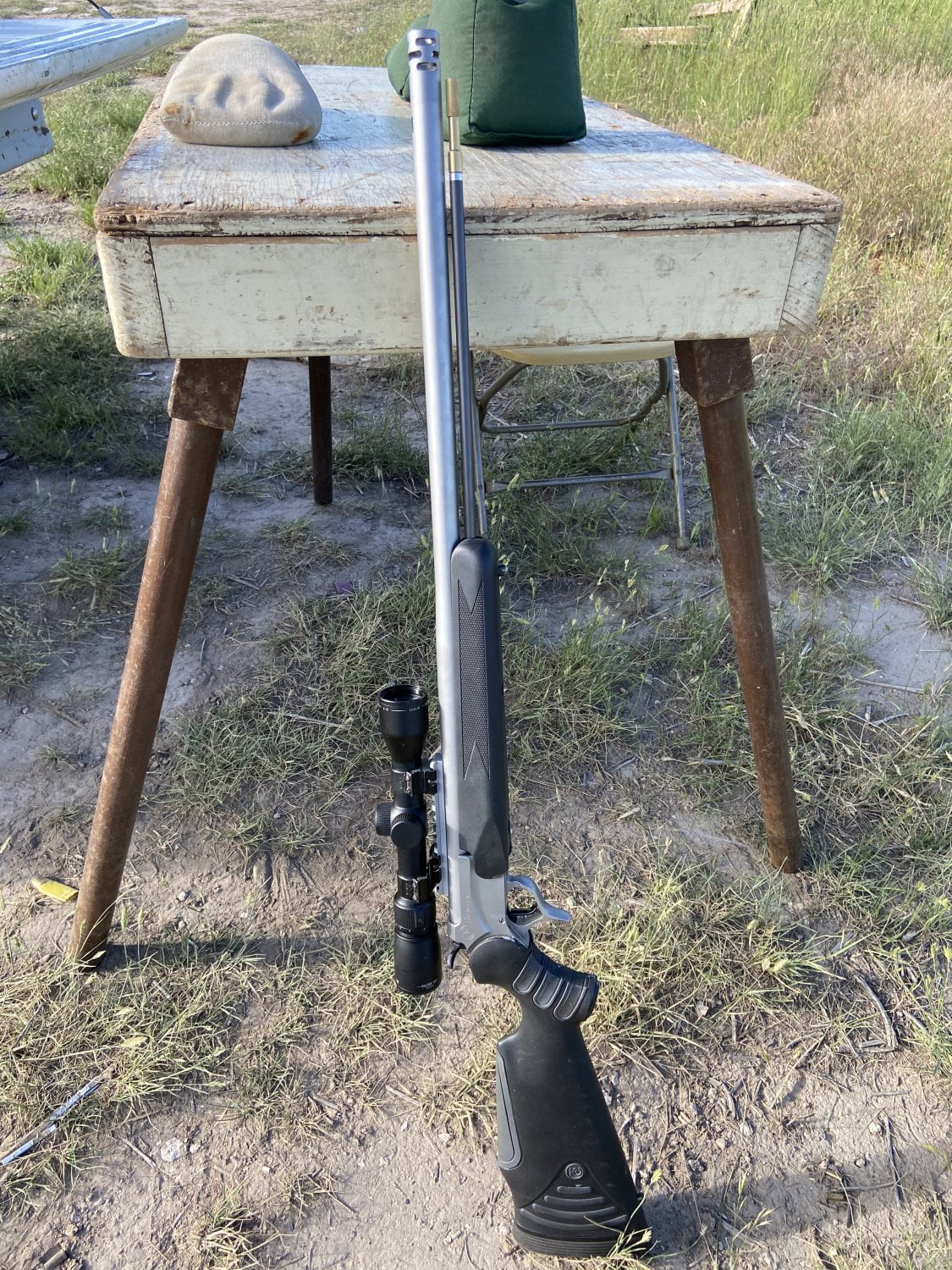 2: Unknown Munitions Custom Ammo Service
If you don't have the time or knowledge or inclination to load your own precision ammunition, you should give this company a shot.
"Cut my groups in half and gave me back hours of my life. All I had to do was shoot!"
Review and forum discussion thread
3: SLIK 624 Pro CF Tripod w/ Outdoorsmans Micro Pan Head
"At 44 ozs combined, this set-up goes in my backpack for every hike. The SLIK's twist locks don't snag items in my pack, the height of 46″ lets me stand to glass but collapses to a mere 14″. Three season's use and going strong!"
Aluminum vs Carbon Tripod Battle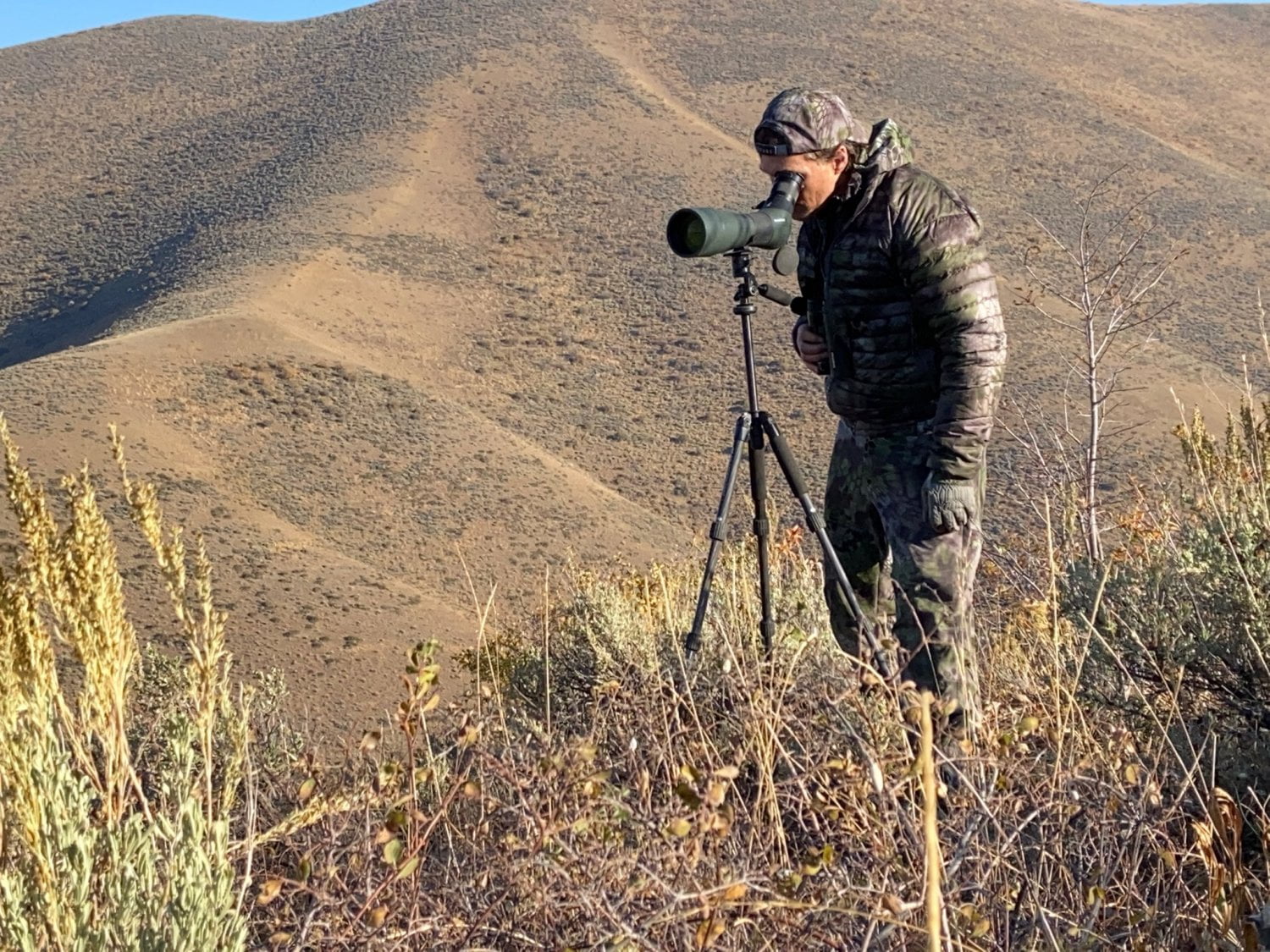 4: Honorable Mention
Mesa Horse Gear Saddle & Cantle Bags
"Available in blaze orange, green, and brown, this three bag system holds a day's gear, is easily accessible, and well built."
Mesa Horse Gear Saddle Bag Review
---
Ryan Avery
1: Swarovski NL Pure 12×42 Binocular.
The NL Pure Binocular are Swarovski's new flagship line and critics have been saying they are proving worth the wait.
"Swaro' just keeps making them better…."
Swarovski NL Pure 12×42 Binocular Review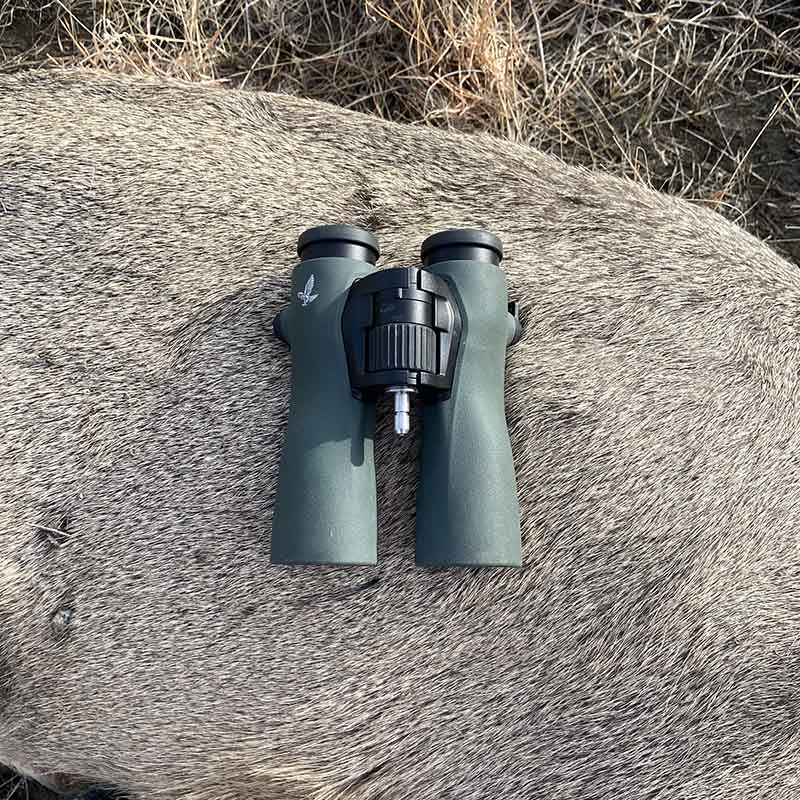 2: Sitka Timberline Pants
Few people will argue against the fact that Sitka makes top tier clothing.  Their Timberline pants are not the lightest in the line-up, but great for moderately active late season hunts.
"I try lots of late-season pants but keep going back to the Timberline Pants."
3: Kifaru Kutthroat Backpack
The Kifaru Kutthroat is a great all in one pack and frame option from Kifaru.  At 4.3 lbs. and 4050 cubic inches of space, even lightweight backpackers would be happy with this.
"A very lightweight backpack that has no problem hauling weight."
4: Honorable Mentions
Unknown Munitions – "They make hand loaded ammunition so I don't have to".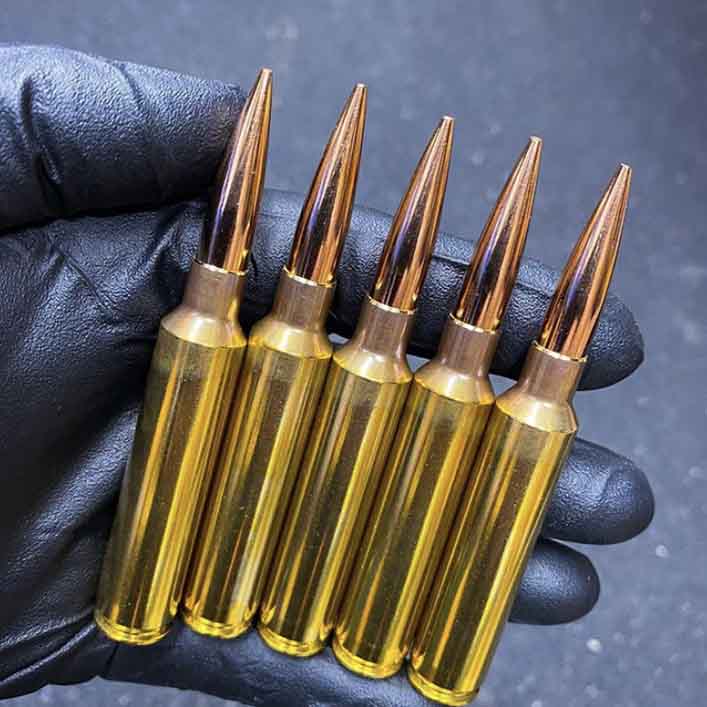 5: First Lite Aerowool – "Best base layer on the market".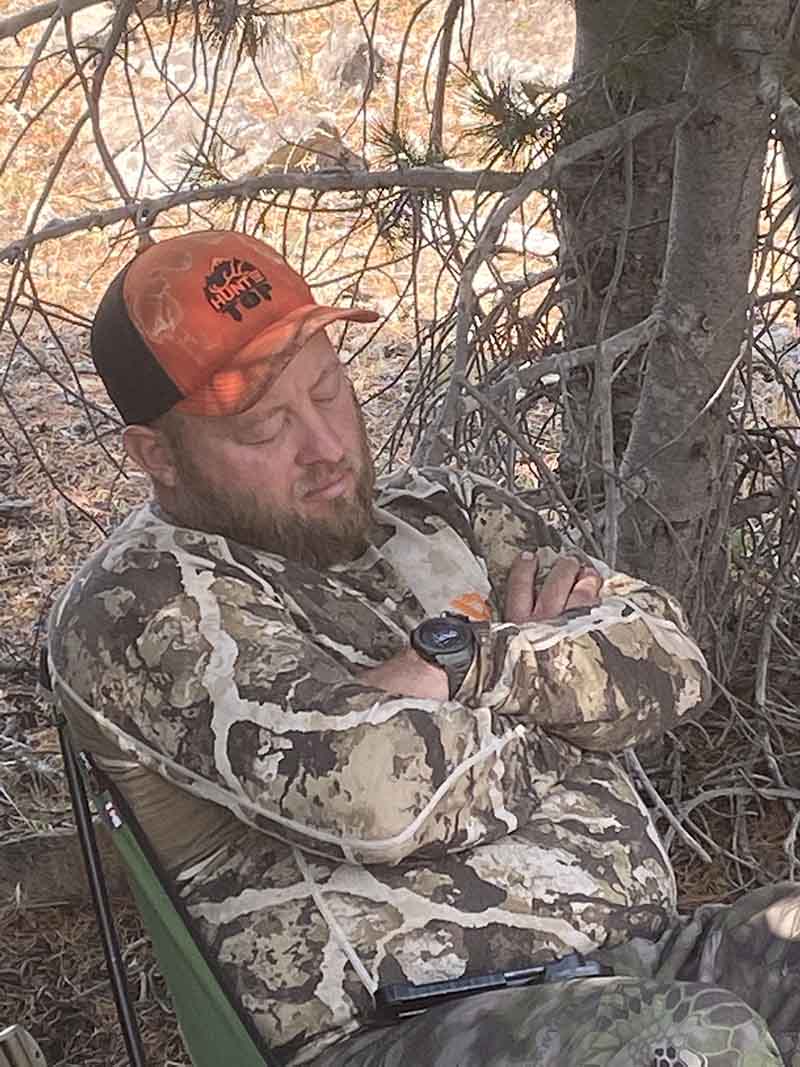 ---
Tanya Avery
1:  Hoffman's double insulated Pac Boots
Pac Boots are fantastic in certain situations and Hoffman's makes some of the best.
"These are going to be a definite replacement in the boot department if I don't have a super long hike in."

2: First Lite Sanctuary Bib and Jacket
The Sanctuary set is certainly not the lightest option, but if you are going to be sitting idle in cold temperatures then look no further.
"This set saved my butt in Nebraska when it was ridiculously cold! I think it would be excellent in a long glassing situation when it was super windy and cold."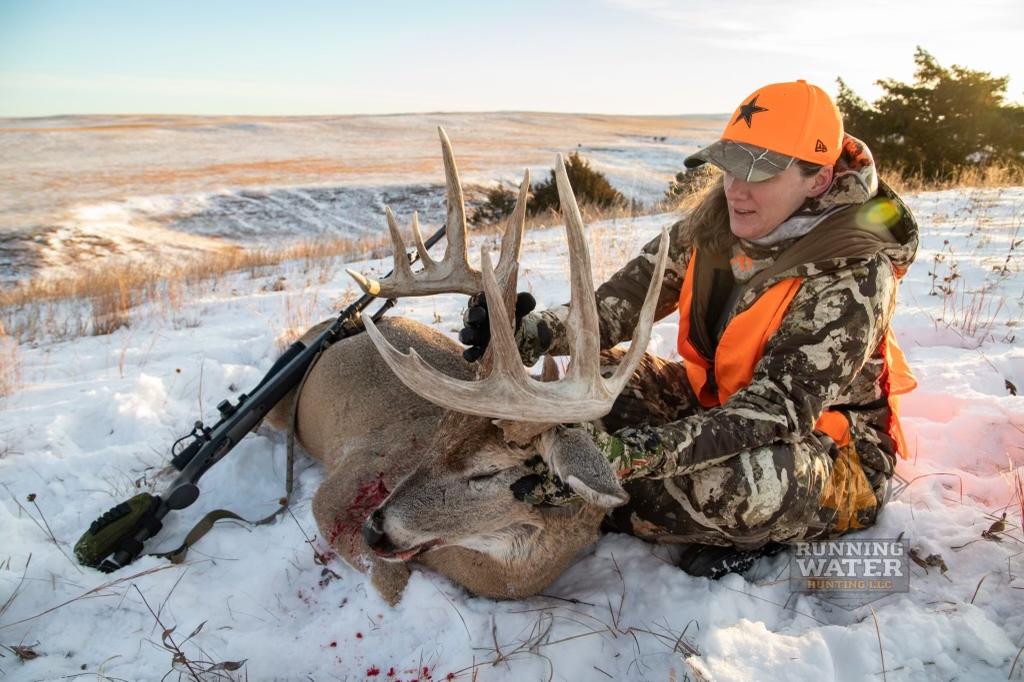 3: Mountain Hardware Ghost Whisperer jacket
A lightweight insulation layer that just works.
"The Mountain Hardware Ghost Whisperer remains on my list as my lightweight insulation layer when long hikes are on the horizon."
---
Justin Crossley
1: Sig Kilo 2400 ABS Rangefinder
Range finders changed how we hunt, the Sig Kilo refined it further and gave us the ability to reach out to distances we didn't think possible at a reasonable price.
"I still think the Kilo 2400 ABS is one of the best new products we've seen in the last ten years."
Sig Kilo 2400 ABS Rangefinder Review
2: Javelin Pro Hunt Bipod
Spartan Precision Equipment changed the way we look at bipods.  The Javelin Pro is their lightweight hunting option.
"It's a great option for anyone wanting a solid bipod for backcountry hunting scenarios."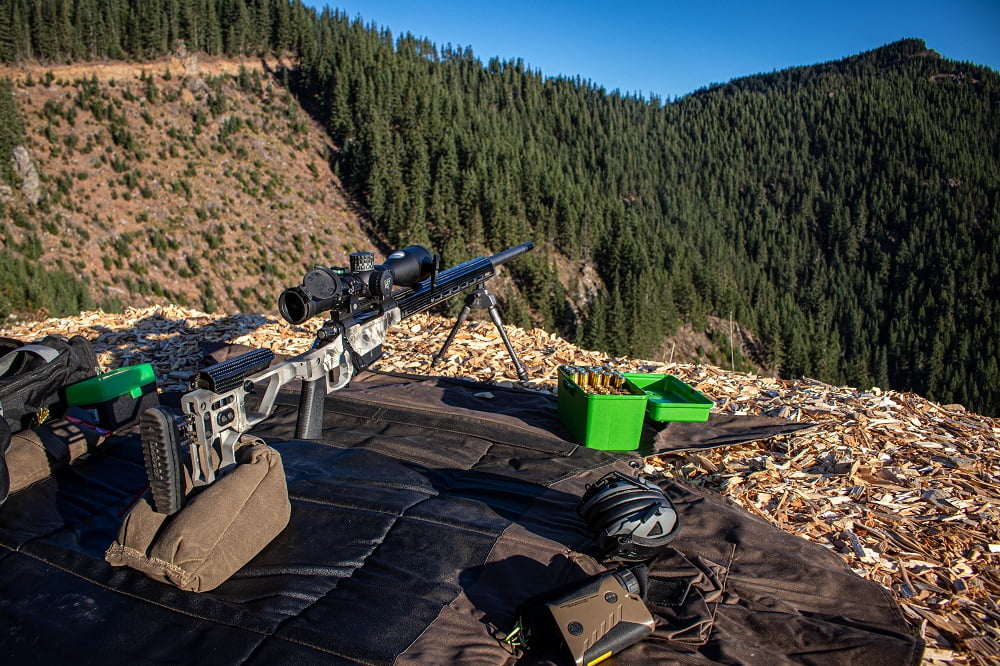 3: Lathrop and Sons Mountain Hunter Boots
If you are having foot problems, check these guys out. They are one-of-a-kind boot fitters.
"I can confidently say the Custom Boot System from Lathrop And Sons was an upgrade on all the others I've tried."
---
William Hanson
1: Tethrd Phantom Tree Saddle
A harness similar to an arborist harness but lightweight and designed for hunting.
"I have been using a Tethrd saddle since they came on the market.  The Phantom has almost completely replaced my typical climbing tree stand.  I can wear it in and out and it is comfortable enough to hunt all day."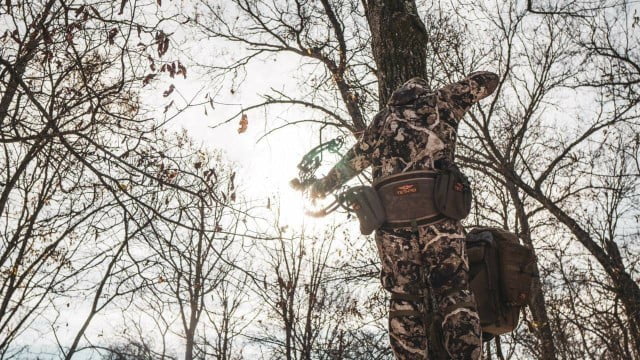 2:  First Lite Solitude Bibs and Jacket
A cold-weather insulation set designed for Whitetail hunting.
"The attention to detail First Lite put in this set is incredible.  They are the quietest most comfortable insulating layer for sitting in a stand that I have used"
First Lite Solitude Bibs and Jacket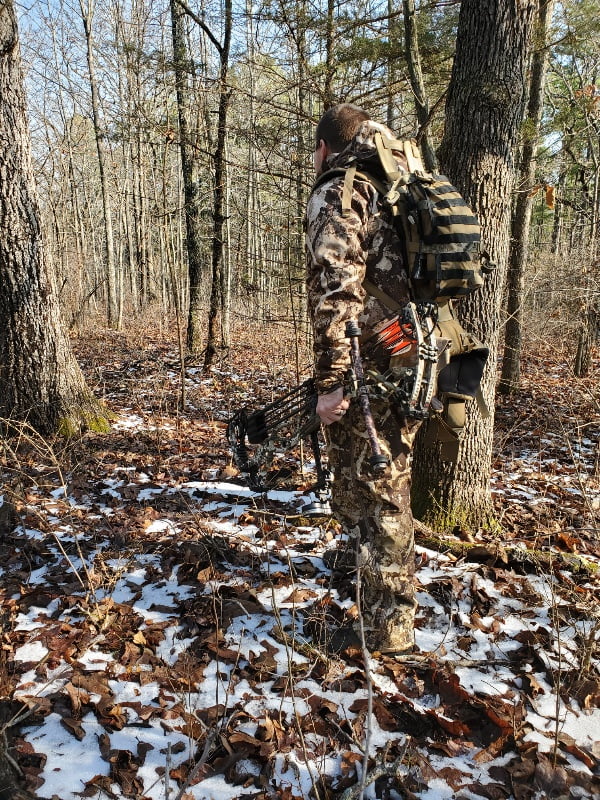 3:  Tethrd One Climbing Stick
A climbing stick to get up and down a tree to hunting height in a saddle or tree stand that weighs less than a pound.
"I was able to get hold of these early for testing and they are absolutely fantastic.  They are light and strong and nest together silently for a quiet pack in.  They are so easy to set up I could easily do it blindfolded with very little practice.  Solid upgrade to anyone's climbing method."
Honorable mention
4:  Kenetrek  Mountain Extreme Boots
"These boots are still going strong after several seasons for me and remain my go-to boot of choice."
---
Ross Russell
1: Tikka 7mm
Tikka has many sub-MOA out of the box rifles in various weights and calibers.
"18th season with my only hunting rifle, a tikka 7mm"
2: Kuiu Superdown Pro
This jacket is a tried and true companion for many backcountry hunters.
"A down jacket that packs small, is warm, and very light"
3: Smartwool Heavy Hiker Socks
Socks are an underappreciated piece of gear.  Take care of your feet or you aren't going anywhere.
"who does not like new socks? Smartwool heavy wool socks do the job for me."
---
Glendon Mullins
1: Vortex Viper HD Binoculars
Vortex is a proven contender in the optics game with an unparalleled warranty.  The viper line is outstanding in its price range.
"Can't say enough about these, absolutely vital gear on both western hunts I have done. I have actually come to the point I feel naked while hunting without them as I carry them on all my eastern hunts now as well."
2: Kodiak Canvas 10×14 Flexbow
Not your traditional styled canvas tent, but effective nonetheless.
"Paired with a big buddy heater, kept me warm and toasty on an Eastern Montana Mule deer hunt in which temps were -9 with wind chill on top of that. Awesome tent for truck camping, if you don't need/want the full-size canvas tent deal. Sets up quick and withstands winds great as well."
3: Thermacell
Hunting near mosquitos becomes much more manageable with this bug repellant dispenser.
"Simply put I wouldn't be able to do Wild Boar hunts in southern Georgia right on a major river without one of these. They keep mosquitoes at bay. If I didn't have a Thermacell to use there, I would not go, no matter how many hogs I could kill."
---
Howard Mee
1: Kifaru Fulcrum
One of the big boys in Kifaru's lineup.  If you're looking for an expedition pack that will haul more than you can, give this pack a look.
"It doesn't make the weight lighter, but you can carry the weight without damage to your body."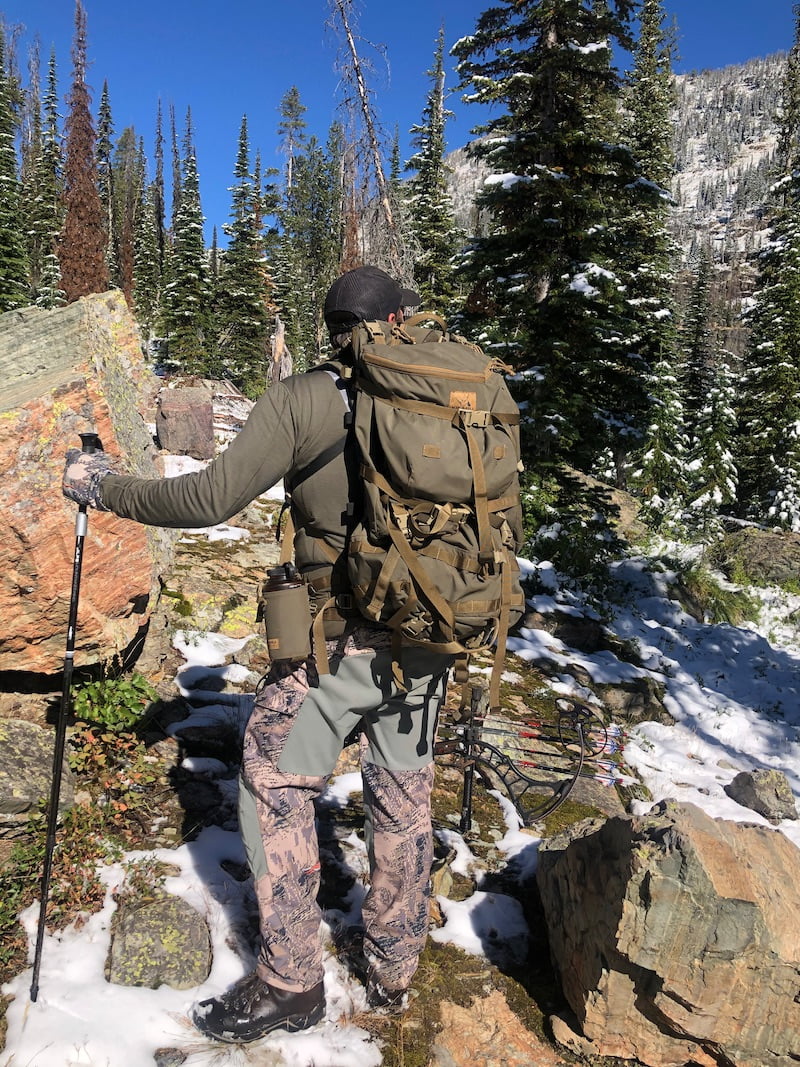 The Alpacka Raft
A raft durable enough to hunt, yet light enough to open up many places you wouldn't otherwise be able to reach.
"Opens up options and access where there were no options."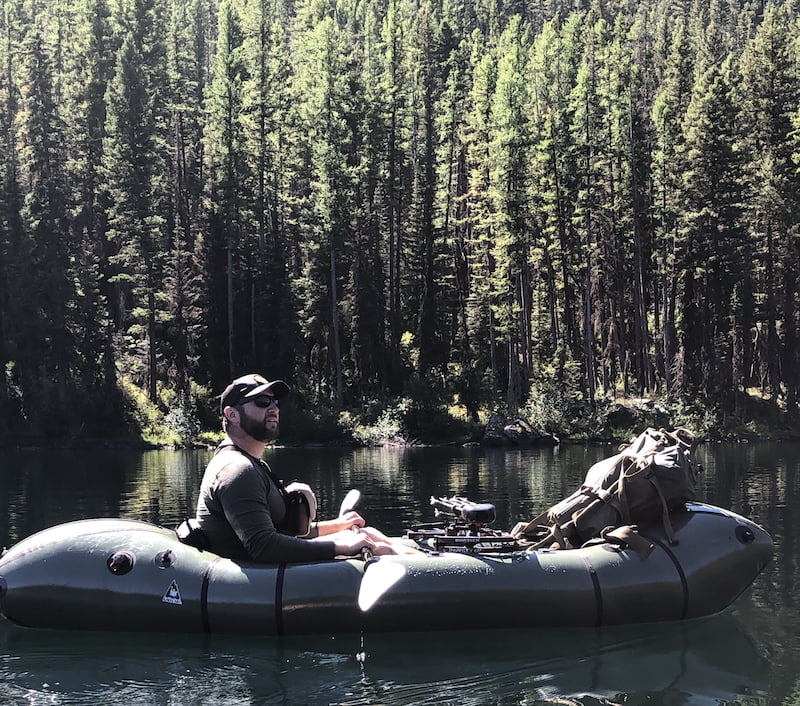 3: Merino Wool Base Layers
Base layers are essential on most hunts and the properties that merino wool brings to the table make it an excellent choice when deciding what to wear.
"I wear some merino all season. Weights and layers change, but the merino never leaves."
MTN OPS vs. Black Ovis Merino Shoot Out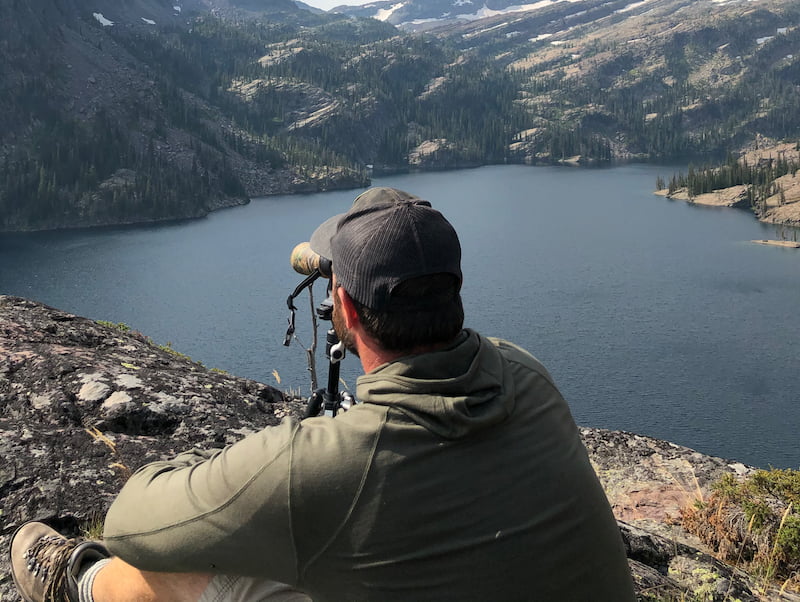 ---
Travis Bertrand
1: Arrowhead Rifles .45 cal Muzzleloader
Muzzleloader rifles by Arrowhead are really minimizing the disadvantage of muzzleloader hunting.
"Complete game changer for muzzleloader hunting. One of the most accurate guns in my collection including centerfire rifles."
Arrowhead Rifles Muzzleloader Review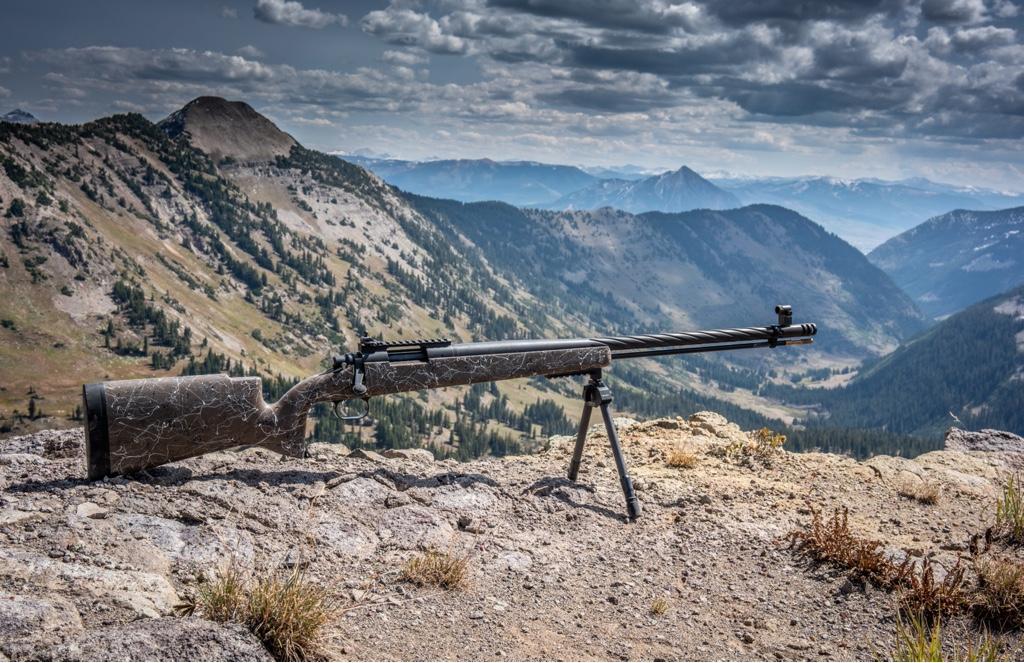 2: Field Optics Research Promax 6229C tripod
"Heavier than most tripods, but lighter than my previous tripod when you add the weight of the trekking poles. Very stable and well made."
Field Optics Research Promax 6229C tripod
3: Inflection DE custom ammo case
Quit worrying about your ammo being damaged and your hunt ruined.  This case treats your ammo as the precious resource that it is.
"It's nice to not worry about your ammo after you drive 50 miles down a dirt road, then another 20 up some jeep trail. This is going to be a huge stress reliever come spring when chasing coyotes."
Inflection DE custom ammo case
Honorable Mention
XLR Mag 3.0 chassis
"Hunting with a chassis is not for everyone, however, if you have kids or more than one person uses the same rifle, a chassis is a no brainer. And they're well suited for the dedicated backpack hunter, too."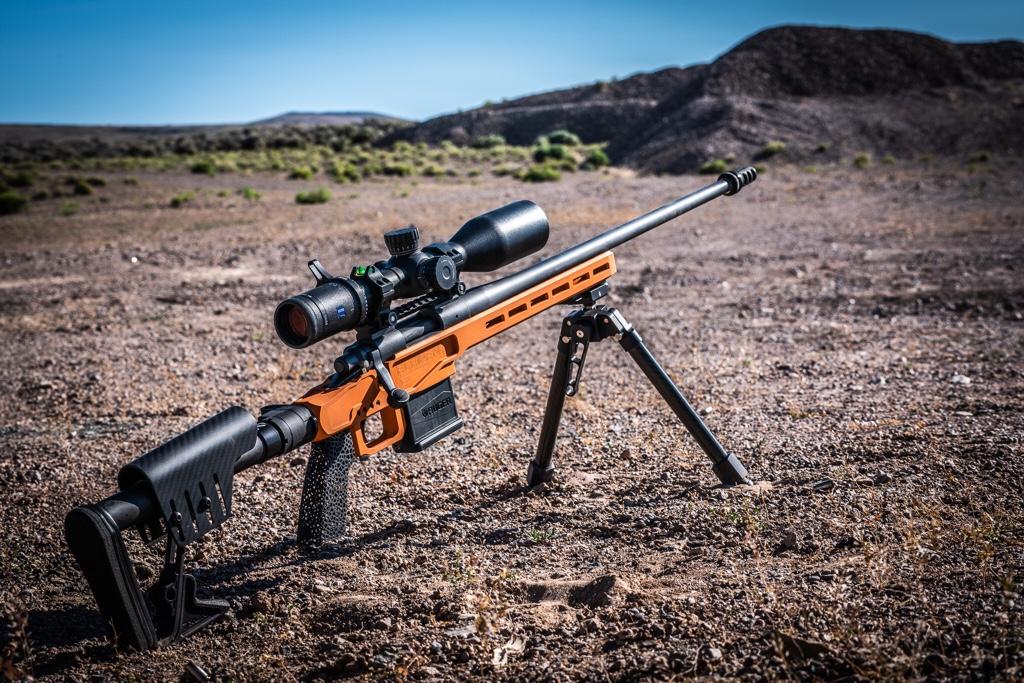 ---
Josh Boyd
1: Seek Outside Silex w/ Cub U-turn stove
Heating a shelter is a game-changer, and when they are this lightweight it is an easy choice.
"I used this shelter more than anything else in my quiver of shelters. It's awesome for the solo hunter."
Seek Outside Silex w/ Cub U-turn Stove Review
2: Sitka Gear Kelvin Lite Down jacket
A high-end insulation layer to keep you warm when getting cold could cost you your life.
"It's extremely packable, lightweight, and punches way above its weight class. This was in my pack on almost every trip September through November."
Sitka Gear Kelvin Lite Down Jacket Review
3: Kahtoola Micro Spikes
Have you ever wished you had a little more traction on your boots?  These might be the solution for you.  Slips over most any boot and bites into most slippery surfaces.
"These were the unsung heroes of the season. I strapped these on for the opening day of Montana's rifle season and wore them at least another 20 days after that. Anytime there was a need for extra grip in the snow, I pulled them on without hesitation."
---
Tony Trietch
1: Lathrop & Sons Mountain Hunter Boot
The guys know feet and designed their boots and system specifically for backcountry hunters.
"Three seasons in and rolling, I love this boot more each time I wear them."
Lathrop & Sons Mountain Hunter Boot Review
2: Kifaru Lite Frame and 44 mag
"This bag may not be the largest in Kifaru's line up, but it is a beast that can morph to fit many roles.  Paired with Kifaru's Lite Frame this is a great option for those quick hunts when weight matters."
3: Snowy Mountain Alpine Hunter Rifle
An Ultralight custom rifle for the backpack hunter.
"With several seasons and multiple hunts on mine, I would recommend them to anyone looking for a top-quality custom rifle."
Snowy Mountain Alpine Hunter Rifle Review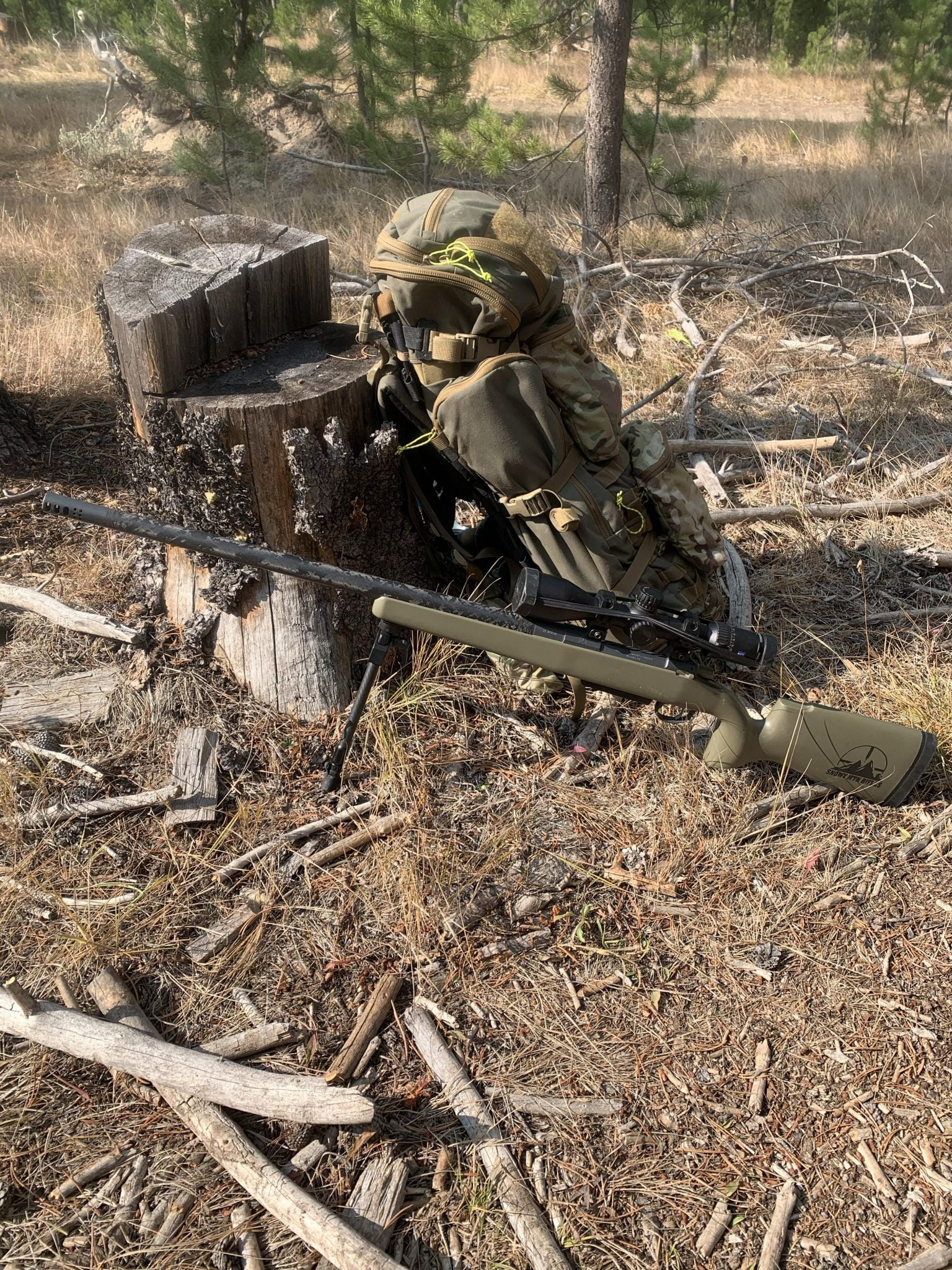 ---
Jordan Budd
1: Kifaru Stryker
A pack designed for carrying large awkward loads close to your body but still has enough volume in the bag itself for short trips.
"For day hunts and short trips, the Stryker's load sling is quick to use and great for hauling awkward loads like treestands, blinds, chairs, etc."
2: Borah Bivy
Keeping your sleep system clean and dry becomes much easier with a bivy. As lightweight as this one is, it's an easy choice for backpack hunts.
"The Borah bivy at 6oz acts as a groundsheet for your pad in floorless shelters and keeps your bag, pad, pillow, and any other sleep items you have all together, clean and dry."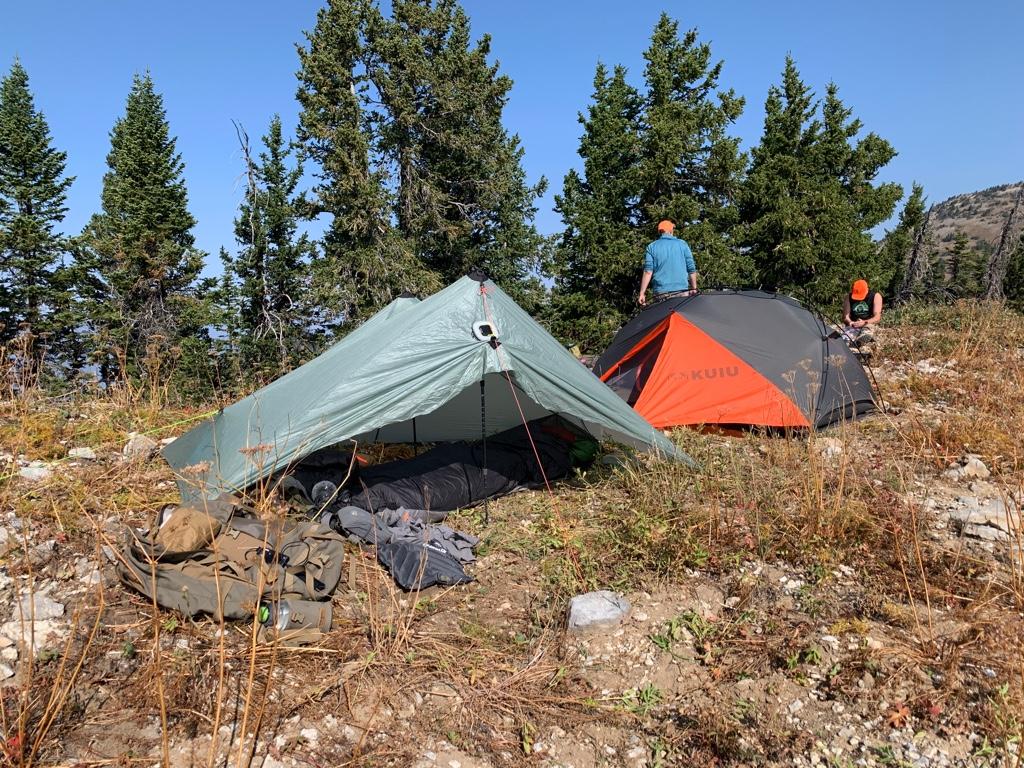 3: First Lite Catalyst Jacket
A solid softshell jacket from a company that has yet to disappoint.
"The quietest soft-shell jacket I've ever used. Quiet for early-season bowhunting and a good mid-layer for late season."
---
Jared Bloomgren
1: Vortex Razor HD 4000 Rangefinder
Range finders have become indispensable for serious hunters and Vortex has delivered an option that can compete at levels that only elite hunters can really appreciate.
"For someone looking for a compact rangefinder that can do it all this would be a perfect fit for them."
Vortex Razor HD 4000 Rangefinder Review
2: Creative Outdoors Bow Sling
A great option for carrying a bow that allows for quick deployment.
"I have found that it can be used on any style of hunt whether it be open land spot-n-stalk to backcountry style of still-hunting."
Creative Outdoors Bow Sling Review
3: Vortex HD LHT Riflescope
The 2020 Vortex Razor HD LHT comes in two configurations of either 42mm or 50mm with a 3-15 power adjustment. The MSRP is $1399.99 for the 42mm or $1499.99 for the 50mm option. You also have the option to choose between MOA or MRAD reticles.
"With the vast sea of options for riflescopes that are out there, I wouldn't hesitate to put this lightweight scope on a rifle. It is easy to use, incorporates HD glass, and gives you nearly all the options you would need in scope and then some without all the weight!"
Vortex HD LHT Riflescope Review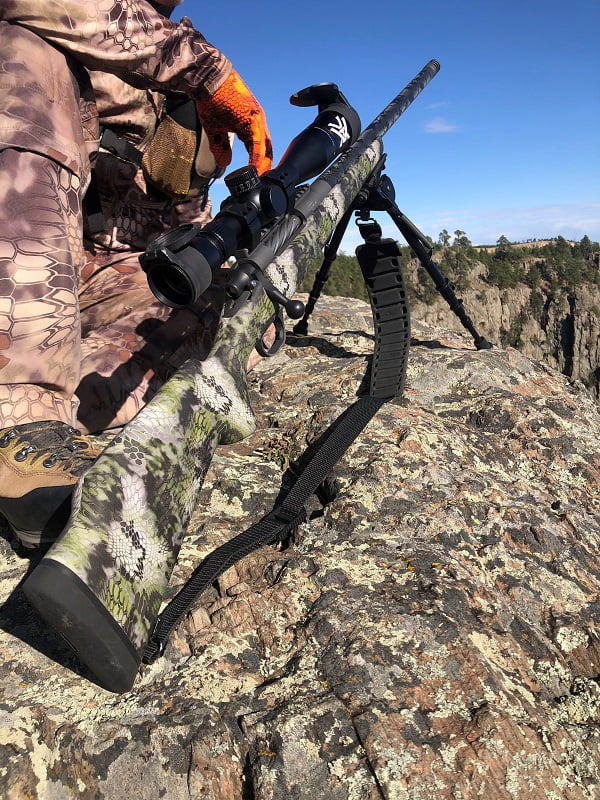 ---
Matt Cashell
1: Kryptek Bora Jacket and Pant
"Finally a soft-shell system that lasts longer than one season"
2: Decked Storage System
"Using the accessory D-Boxes and Crossboxes meant I could keep the essentials like tire chains, tools, and Hi-Lift Jack in one drawer I select boxes for the other drawer on an as-needed basis." Decked System
3: Seek Outside Peregrine Backpack
"With all the packs in my hunting gear room, this is the one I grab most often for most uses."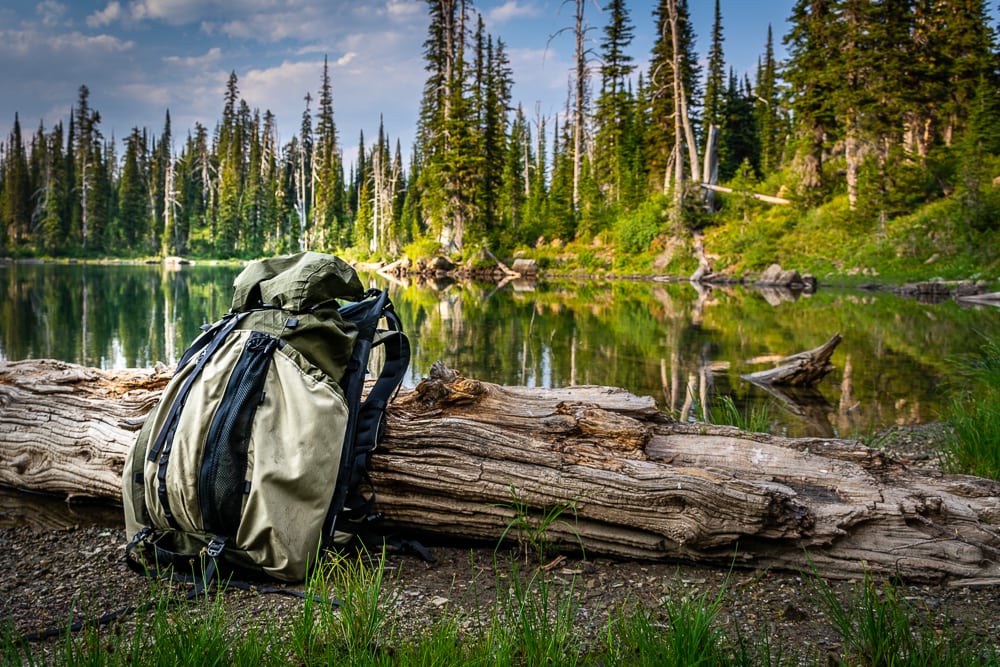 ---
Sam Weaver
1. SKRE Clothing
"Several SKRE Clothing items stood out for me: The Ptarmigan Puffy Jacket is a staple in my pack no matter the season. The Kodiak Pants are great wind blockers and the hip-vents increase their versatility.  The Bridger Glassing Mitts make cold glassing sessions tolerable and will work on the cold ATV ride, too. 

2. CVA Paramount Pro Muzzleloader
My Paramount Pro has returned my spark for shooting. It's amazing what a modern muzzleloader can do for accuracy and distance.
---
We here at Rokslide are excited about the coming year's opportunities.  Stay tuned as we continue to bring you honest reviews on new gear as we test throughout the year.  As always, we are interested to hear from you on things you would like to see us review.  Just let us know on the forums.
Stay safe out there and happy hunting.
–The Rokslide Staff