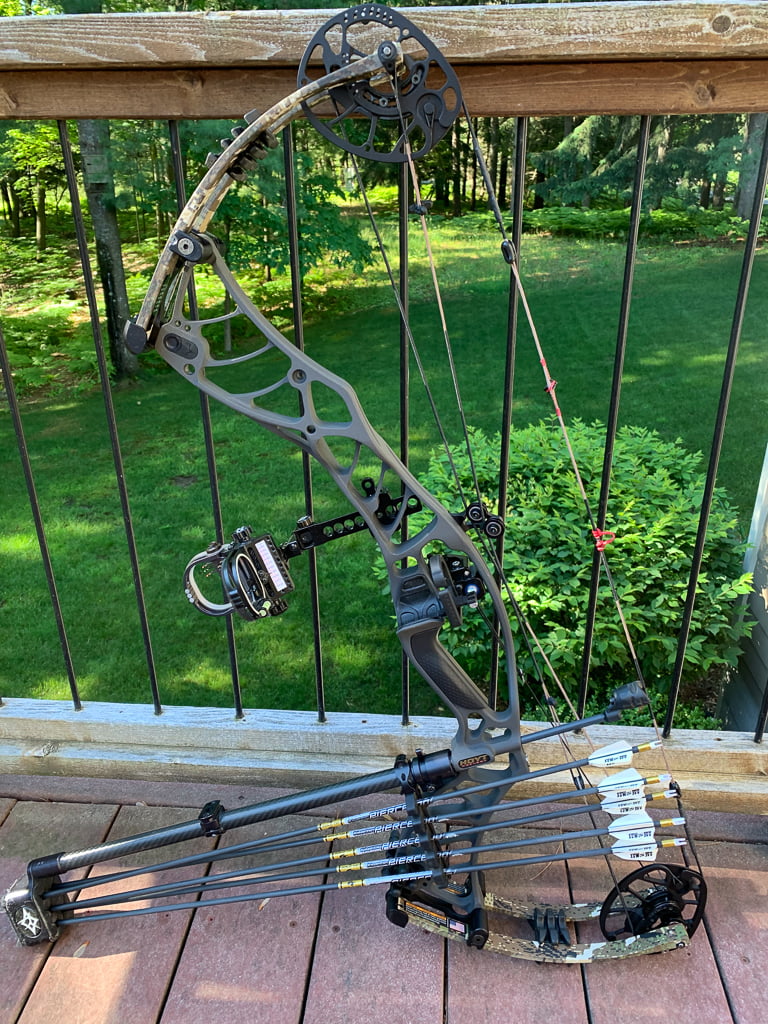 Hoyt Helix Ultra
I am one of the archers who loves seeing the new bows and archery accessories that come out every year.  It's not that I am looking for a shortcut to becoming more lethal or more accurate, I just like seeing the little details that get improved.  I believe our gear is similar to ourselves, it's the attention to detail that refines our own improvements and create success.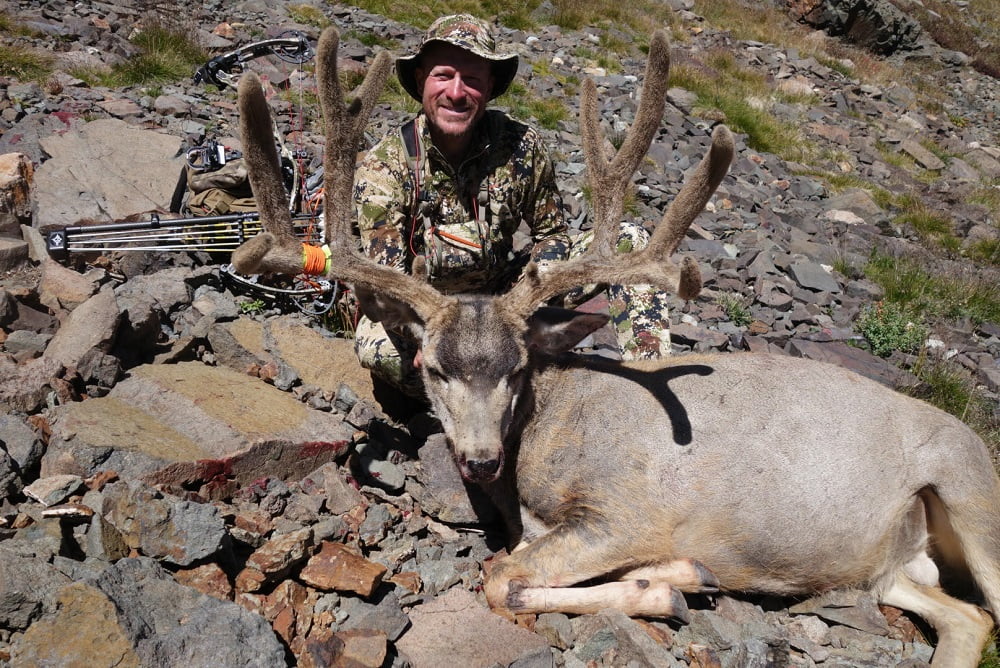 In 2018 I had great success with my Hoyt RX-1 Turbo so I was very excited to see what 2019 would hold for Hoyt improvements.
Every year, bow manufacturers come out with new designs and new models featuring improvements over the previous year's model.   There is a continual push to find more performance, speed, or to make bows quieter and easier to shoot and tune.  Many archers say that the level of technology and performance in modern day bows has reached a level that can't go much further.  While I agree that the speed threshold may have peaked or at least plateaued, I believe bows are getting easier to shoot accurately, easier to tune, and quieter every year.   This year Hoyt claimed to have accomplished exactly those things with their 2019 line up!
For 2019 Hoyt released two top-of-the line aluminum bows, the Helix click here, and the Helix Ultra click here.  They also released the RX-3 in their carbon line.  Justin Crossley is reviewing that bow here.
THE NUTS & BOLTS
The Hoyt Helix is 30.5" axle to axle, 6" brace height, 4.3lbs and is rated at 342 FPS (ATA).  The Helix Ultra is a longer axle-to-axle bow that measures 34" and has a 6.75" brace height, 4.6lbs and is rated at 334 FPS. Both come standard with an 85% let off but are available in 80% and 75% at your local HOYT dealer.
Both models feature the same technological advancements and come in the same color and draw weight options. The Helix comes in two cam size option to accommodate archers with draw lengths from 25"-30".  The Ultra is available in two cam sizes as well but for archers with 27"-32" draw lengths.  A new cam this year, the ZT PRO (Zero Torque) uses a split cable system on the lower cam to create less torque and lateral nock travel.  There are cable stops on each cam that create a solid back wall. This cam has the most generous valley I have seen on a Hoyt in years.  A roller cable guard keeps the cables out of the way while not hindering performance.
Hoyt's X-ACT grip helps the archer maintain a consistent and repeatable torque free grip.  The new grip was released last year and is a major improvement in my opinion. There is a rear stabilizer mount in addition to the front.  A new SHOCK POD vibration dampening system keeps noise and hand shock in check and the STEALTHSHOT string suppression system helps kill noise and improve accuracy by helping maintain a consistent nock release on every shot.
Helix promo
I choose the Hoyt Helix Ultra for my review and set it up with Hamskea Hybrid Hunter rest and an Option Archery Sight and Quivalizer.
FIRST IMPRESSIONS
The fit and finish on the Hoyt Helix Ultra were great.  I ordered my Ultra in the new Storm color with Gore/Sitka Subalpine limbs and it looked great.  The surface finish is different on the solid color risers than it is on the camo risers.  It's rough to the touch and feels very durable whereas the camo is smoother.  The strings that come on the Hoyts are made by Fuse and are better than average quality, but I will eventually have a custom set made and keep the stock for a backup.  (I have not had any peep rotation or serving separation with the stock strings.)
After a few dozen shots to settle in the strings and cables on the Hoyt Helix Ultra. I installed my peep and set the rest 13/16" off the riser and arrow level.  I checked the cams to make sure they were in sync (added one twist to control cable) and proceeded to bare shaft and broadhead tuning.  It was easily the quickest bow to get dialed in that I have ever set up.  I moved the rest down about 1/32" and added one twist to the left side of the buss yoke on top cam and took out one on the right, bare shafts and broadheads were grouping with field points.
I used the Helix Ultra in the Rokslide Cold Bow Challenge this spring and was very happy with my shooting.   I shot the challenge with Iron Will S125 heads to simulate as close to hunting conditions as I could.
In my opinion, the most impressive attribute the Hoyt Helix Ultra has is the easy draw cycle.  I ordered a 70# bow and after shooting it, I wish I had ordered an 80#, it just feels like it's ten pounds less than it is (yes I put it on a scale and its actually 72#).   This has to be the smoothest and easiest high performance bow to draw that I have ever shot.  I would recommend going to your local pro shop and shooting one to see what poundage you need.
Like all Hoyt bows, the Helix is ran through their 1,000,000 draw cycle test and 1500 dry fire test.  This continues to be one of my favorite things about owning a Hoyt bow–it will take abuse on a hunt and not let me down.  Last year on my pack out of my Colorado buck, I took a tumble that could have ended much worse than it did.  My Hoyt, an entire boned-out buck and my backpacking gear in the Kifaru, and I all survived with only a few dings and scrapes.  That bow never missed a beat (or an animal) after that mishap for the entire fall.  I have confidence that this bow won't let me down and will deliver when it's time to send an arrow down range.
I think Hoyt knocked it out of the park with the Helix and Helix Ultra, I would highly recommend checking one out if you are in the market for a top end aluminum bow.  It's fast, smooth to draw, easy to tune, quiet and tough as nails.
You can comment or ask Tony questions here.