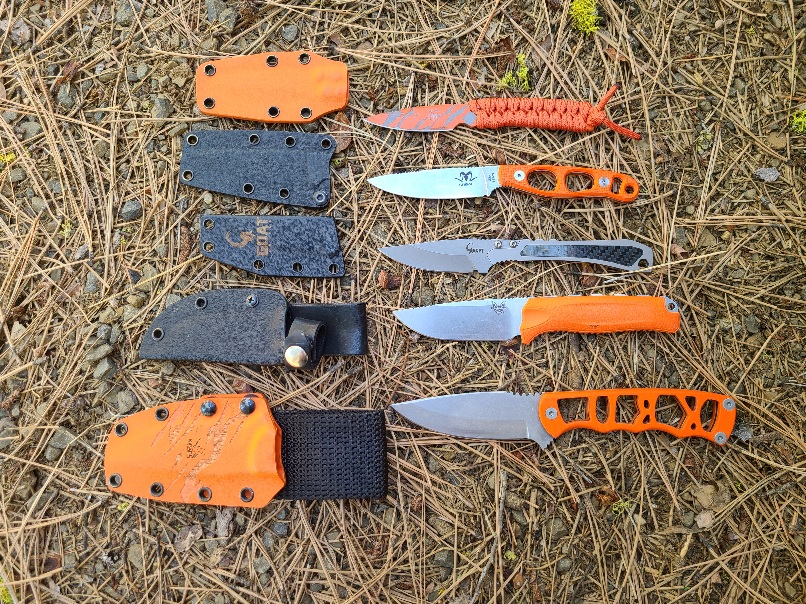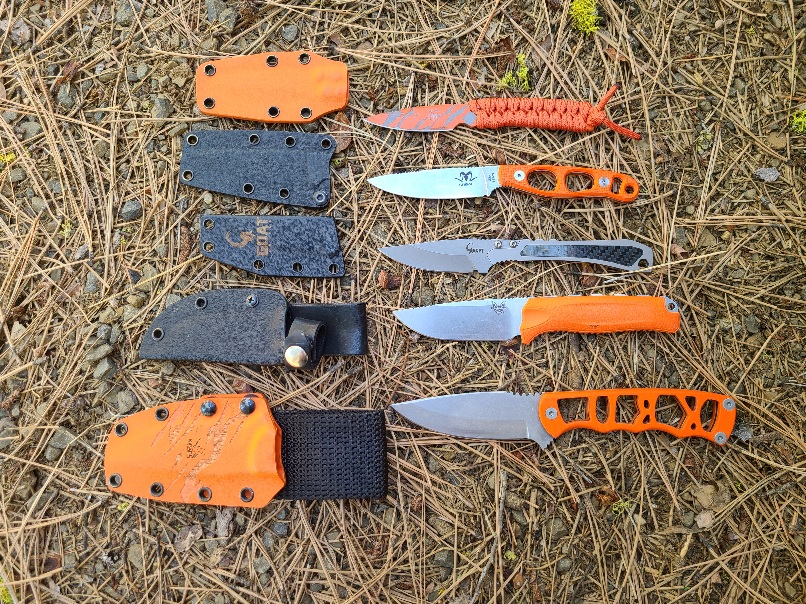 Modern Hunting Knife Shootout
While brainstorming how to best approach this review, I initially wanted to have a completely analytical approach similar to what I did in my disposable blade review. I wasn't far into the brainstorming process when I realized this review merited a more holistic approach.
More Than Just A Tool
I started by interviewing some of the knife designers responsible for these blades. I wanted to get their "why" for some of the features and also make sure I didn't miss anything subtle.
Robert Herbert of R&N blades was my first conversation. He is the designer and manufacturer of both Kifaru knives. We had a long and informative conversation about his designs but the most meaningful thing he imparted on me had nothing to do with design. It was that a quality knife can be something that takes on a meaning of more than just a functional tool. This struck a chord with me. For years I have been using throw-away cheap knives or disposable blade knives like a Havalon.
During our conversation, I remembered the Old Timer knife I had inherited from my grandfather. He was a sheepherder for many years while raising money to bring his family to America. The broken English stories he told me often included this very knife. In these stories, he had ambushed camp robbing bears, cleaned countless grouse and no doubt used it to break down big game animals. This changed the way I will look at a hunting knife for the rest of my life.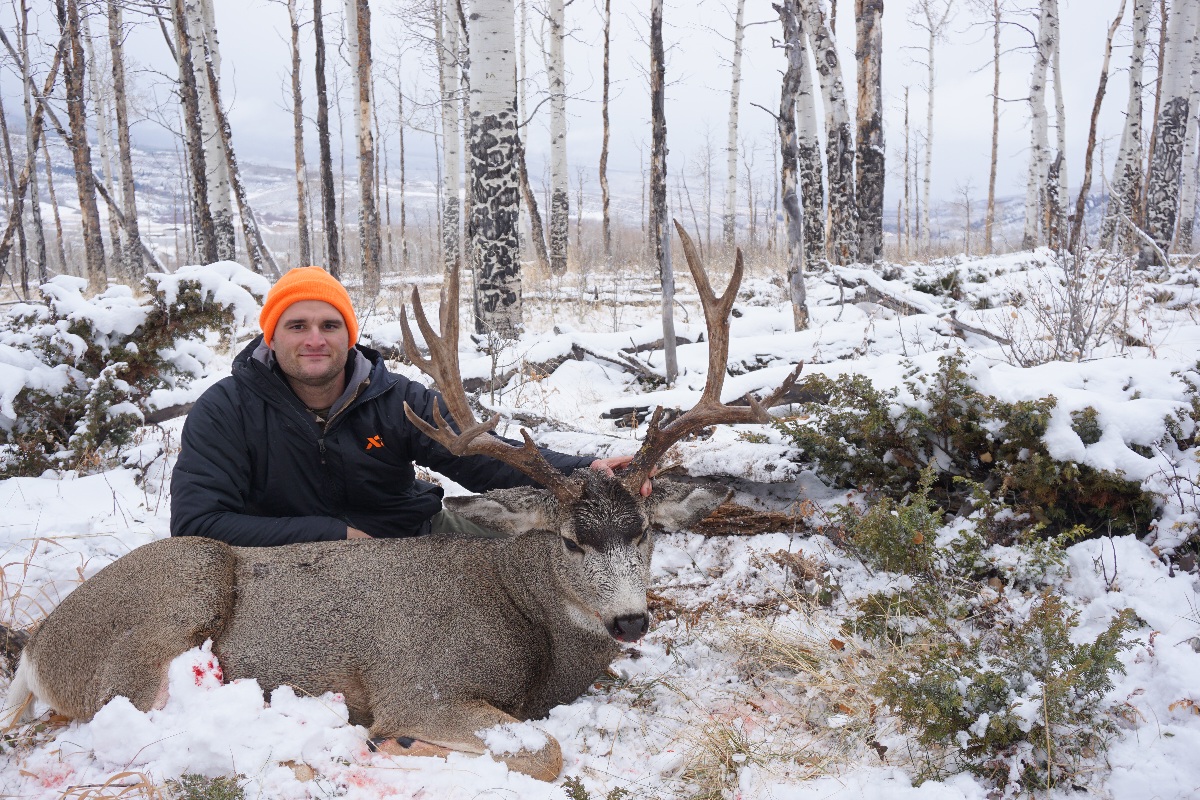 My Approach To This Knife Review
I want to preface this review with the confession that I am a deer hunter. I have been called a one-trick pony and that is not a gross misrepresentation of the facts. This means that my opinions and beliefs are primarily derived from breaking down and processing deer-sized game on the ground in field conditions. It's also worth mentioning, for this review, that although I only used each knife for part of an animal, I was intentionally making extra cuts through hide and along bones trying to more accurately reflect normal usage. Additionally, I spent hours at home cutting various things trying to get a good feel for each knife.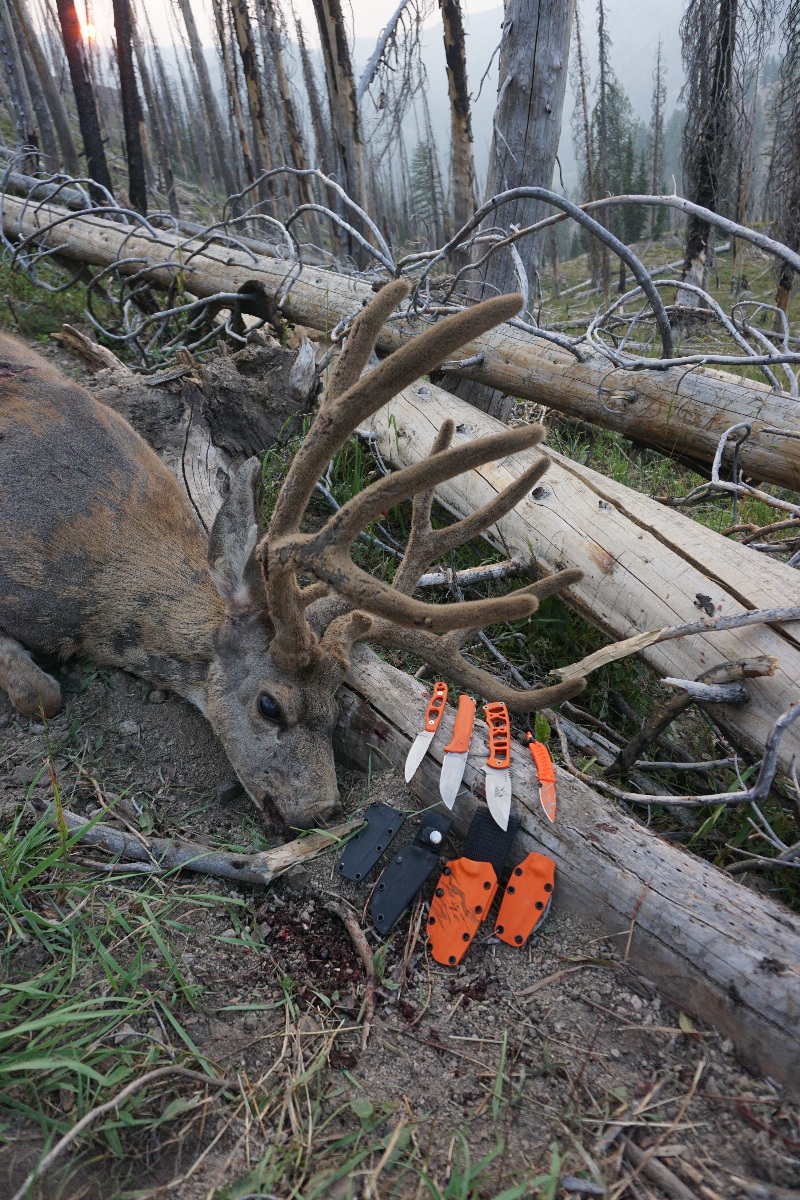 Kifaru KRU Blade, Wolverine
This is a substantial knife! I was initially concerned that it was too large and would feel clumsy to operate. I was able to get used to its size and appreciated how aggressively I could work it through joints and thick cuts.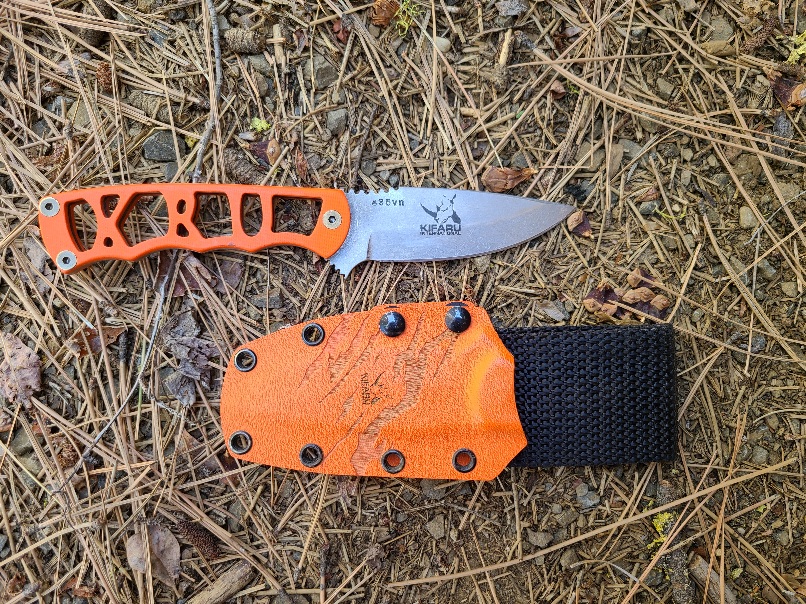 The taper on this blade is more pointed than others and was harder to stay in the cut while splitting the cape. Once the hide was opened, it was easily the fastest for taking the skin off and less fatiguing to operate. When the work got more detailed around the neck and face, I favored the other knives of the group. It stayed sharp throughout the job and was easy to tune back up once I got home. This knife could be great if you were using it on larger game, regularly making kindling, or using it for camp tasks. More info here.
Benchmade Steep Country (original version)
This is a knife I've had for a few years and wanted to use it as a benchmark for performance. If there was a sweet spot for a deer knife, this hits it in size and shape.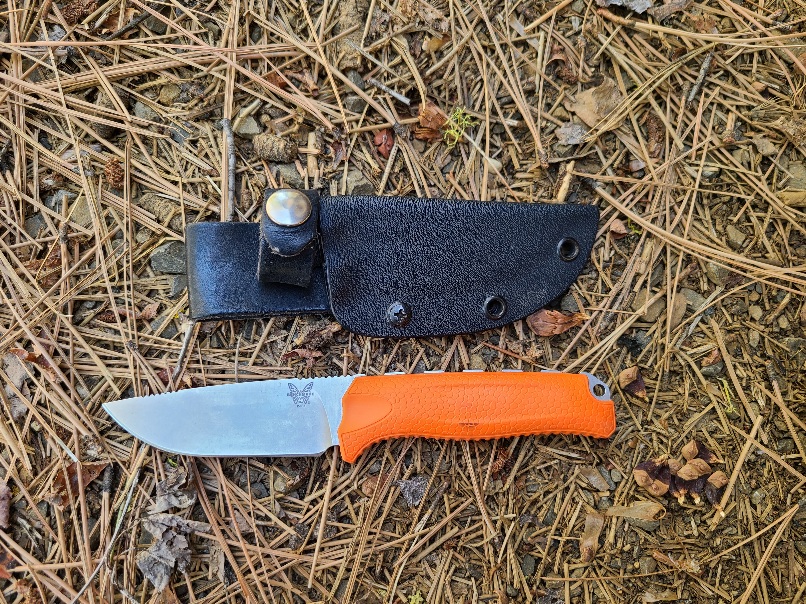 The blade works well through the entire process only lagging when it comes to caping out the face. The deep belly and more radius of the point is my preferred blade profile. That said, it lacks some of the style and build quality of the semi-custom knives in this test. The sheath is sloppy, cheaply made, and the handle is a simple rubberized molding. Another potential issue with this knife is how incredibly hard the S30V steel is. If you're dedicated and don't allow it to completely lose its edge, it's easy to re-sharpen. However, if allowed to get dull it is a nightmare to put a new edge on. Link to new version.
Goat Knives Tur Carbon Pro
This knife is the convertible sports car of the group. It's super light, well made, and handles great. The blade profile is spot on and works extremely well for just about all tasks. Coming in at just 2.25oz with sheath, it's super light but also doubles as a multi-tool. The Nitro-v steel is unique among this group but held its edge very well and was easy to re-sharpen.
I really appreciated the full-size length of the interlocking titanium handle. This also allows for interchangeable blades. Although I have not tested the other blade design, the handle-to-blade fitment is very strong and has no flex or give. One gripe I do have is how uncomfortable the knurling on the front end of the handle becomes in extremely cold weather. I wish it was a little shallower and less aggressive. That said, it was windy and in the low teens the day I tested this knife. In all fairness, it wasn't enjoyable doing anything that involved taking my hand out of my glove.
Argali Carbon Knife
From the minute I picked it up, this knife felt natural to me. Its handle filed my hand comfortably with a textured grip that allowed both forceful and delicate work to be precisely carried out. While going through the test, I routinely noticed myself favoring this knife.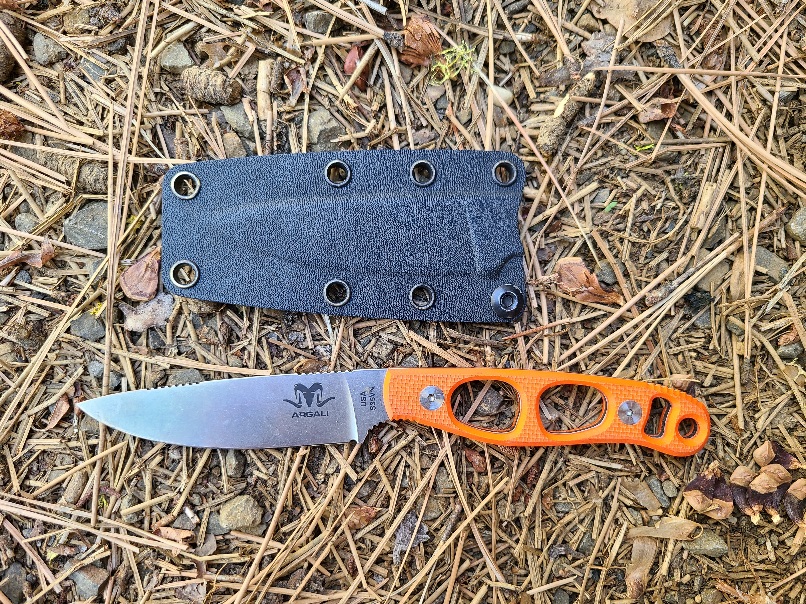 It worked best during the more precise work and while skinning out the front end of the bucks. Even on tasks where I would have preferred a larger blade, the comfortable feel and good handling of this knife easily offset its size. I do wish the blade had slightly more belly depth for cutting hide along the back and going through the hindquarters. That said, Argali now has a knife that fits that bill called the Serac. The S35VN steel stayed sharp throughout each deer and when it needed to be sharpened was easy to put an edge back on. Although I'm not an ounce counter, this knife is slightly heavier than the other ultralights of this group coming in at exactly 3 oz with the sheath on my scale. You can hear more on the Argali Carbon on Jordan Budd's Rokcast Podcast. Order yours here.
Kifaru Helium
From talking with its creator, Robert Herbert, this was originally designed as a do-all survival knife. It was quickly adopted as a primary knife for weight conscience backcountry hunters.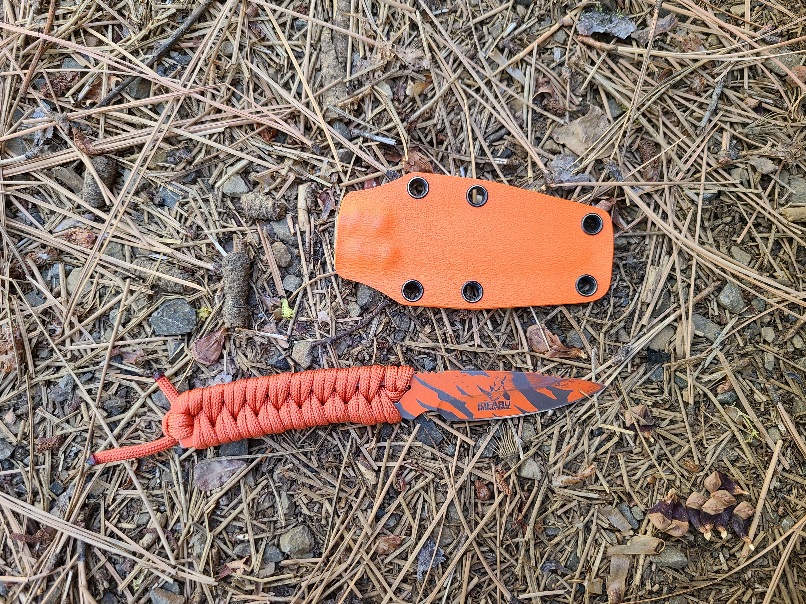 With paracord removed, it came in at an impressively light 2.12 oz with the sheath. I tried this knife both with and without the paracord wrap on the handle. It's much more comfortable with the wrap but functional without also. I removed the cord because it held a considerable amount of fat and blood while in use. This may not bother everyone but the paracord handle was a big negative for me. The Helium's blade comes to a very fine point which makes it somewhat more difficult to stay in the cut on hide. On game performance was good but required more effort than its competition. The fine blade point did excel while skinning out the face of my buck allowing precise clean cuts. I would have liked a longer handle but I also appreciate that it weighs almost nothing. Order here.
Knife Shootout Size and Weight Table
Weight
W/Sheath
Knife
Weight
Total
Length
Blade
Length
Handle Length
Goat Tur Carbon Pro
2.2 oz
1.6 oz
7.5″
2.652″
4.375″
Argali Carbon
3 oz
1.9 oz
7.375″
3.25″
4.125″
Kifaru Helium
2.4 oz
1.4 oz
6.5″
2.5″
3.5″
Kifaru Wolverine
8.4 oz
4.2 oz
9″
3.75″
5″
Benchmade Steep Country
5.6 oz
3.7 oz
7.5″
3.25″
4.25″
Modern Hunting Knife Shootout Winner
All of these knives are capable tools that have features that will appeal differently to different users. My favorite is a toss-up between the Argali and the Goat. The blade design on the Goat is functionally perfect for breaking down a mule deer, it's a perfect size and works well everywhere. It also allows me to ditch the tool kit I've carried in my bino harness for years now. That said I won't plan on carrying it for cold weather hunts. If a guy wanted just one knife to do everything from cleaning fish to breaking down bucks in any imaginable weather condition it would be tough to beat the Argali. It just works great everywhere. It's made out of S35VN steel which seems to be the new industry standard for premium hunting knives, and the fit and finish stand out in the group.
You can comment on this review or ask Dioni questions here.