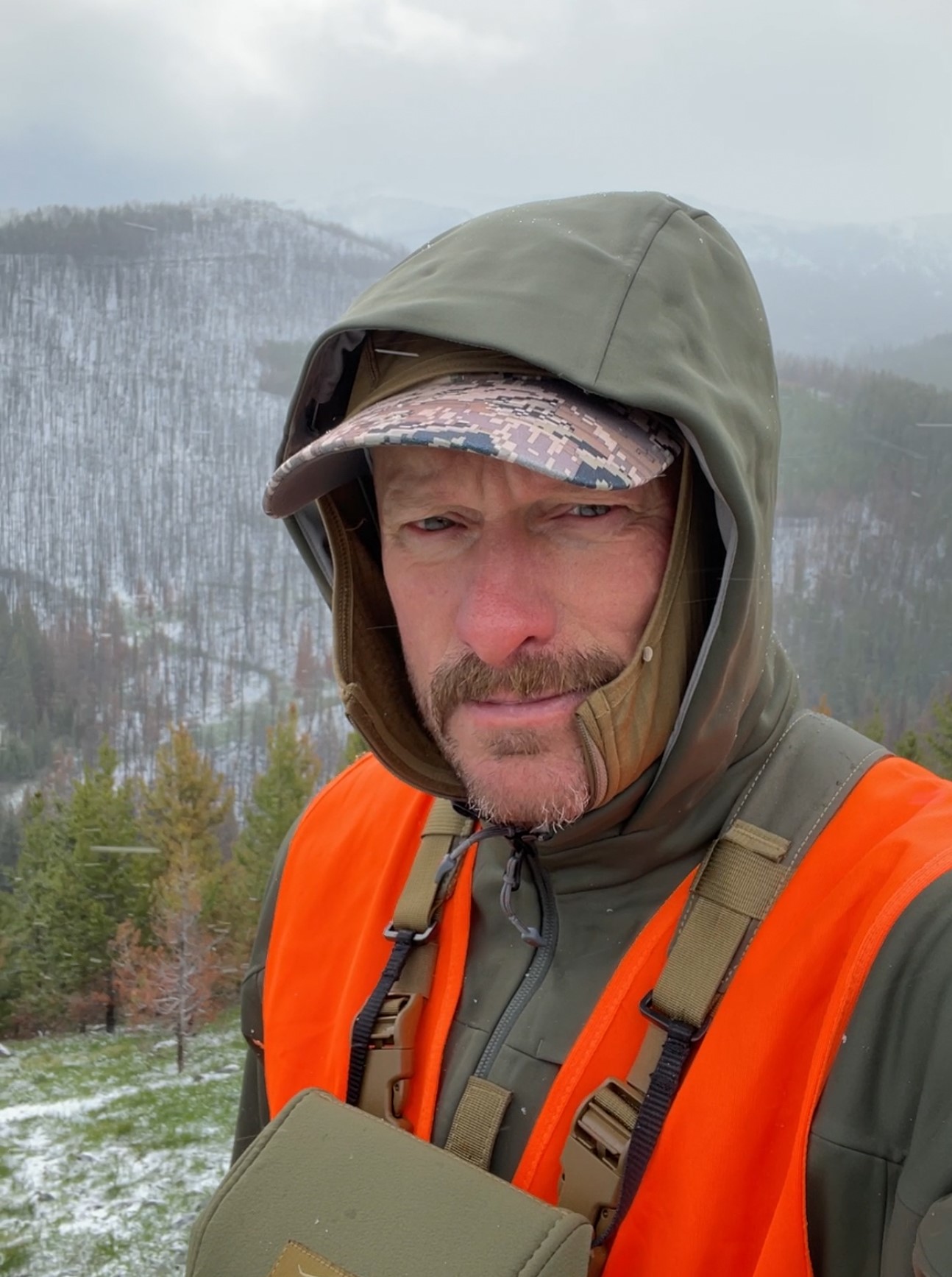 Softshell jackets hold an important place in the hunting and outdoor world.  It wasn't long ago that I would not have held that opinion but over the seasons, I found times when they really shined.  Now I lean on them for certain types of hunts with adverse weather in rough conditions.  Hunts like a late rut deer in December or an early spring bear in April when the weather is going to be wet and the wind is always blowing.  Or when I'm covering miles and working hard, or maybe going through brush and need a tougher jacket that will buck the wind, not get shredded to pieces, and still be a versatile layer in my kit.  A puffy and rain jacket combo has its limitations in these situations, but this is where a softshell shines.
Sitka Jetstream
Sitka's Jetstream jacket has been a staple in their line for many years so when I heard it was being updated, I was curious to see what they could improve on.  Spring bear hunting in Montana would provide the background for some testing that fit the above weather description.  As many of you probably experienced this spring, Montana was wet and cold!  The new Jetstream jacket proved to be windproof and warm in the howling winds as I covered ground in the mountains. Additional info available here.
Here is a look at the Sikta Jetstream and how it fit on me as I did a video for the Zeiss Conquest and Christensen Arms review.
Improved Sitka Jetstream
There are a handful of new improvements including a more relaxed fit or cut.  The face fabric is a new 100% recycled polyester that feels softer and more pliable than before.  There is also a new micro grid fleece on the inside. It slides easily over layers and doesn't catch or grab as you move.  Sitka claims the seams are taped and skived…I had to google skived but again it achieved the desired effect as it moves freely and doesn't restrict your movement.  I liked it so much that before the weather around home warmed up, I found myself wearing it around town in regular daily life.   The new solid colors are an improvement as well in my opinion.

The Foundation Remains
The Jetstream still comes with all the features it had before like GORE-TEX INFINIUM™ WINDSTOPPER® technology that blocks the wind.  The same DWR finish kept me dry in the daily rain and snow storms I hunted through.  The jacket still has pit zips to lose excess heat if needed, but the front zippers have been reduced from three on the chest to only one on the left side.
The Jetstream vest has the same improvements to the fit and materials as well as new colors. I have not used the vest as much as the jacket as I just got it. But, it looks and feels similar to the new jacket.

Conclusion
In my opinion, the updates were all very practical and did improve an already trusted and proved softshell.  I know my Jetstream will get plenty of use both in the mountains and going to the job site on a nasty winter day.  There is a woman's version of the Jacket and vest as well.  The men's and women's jacket is $379 and the men's and women's vest is $209. All the new Sitka Jetstream pieces are available here.
Comment or ask Tony questions here.