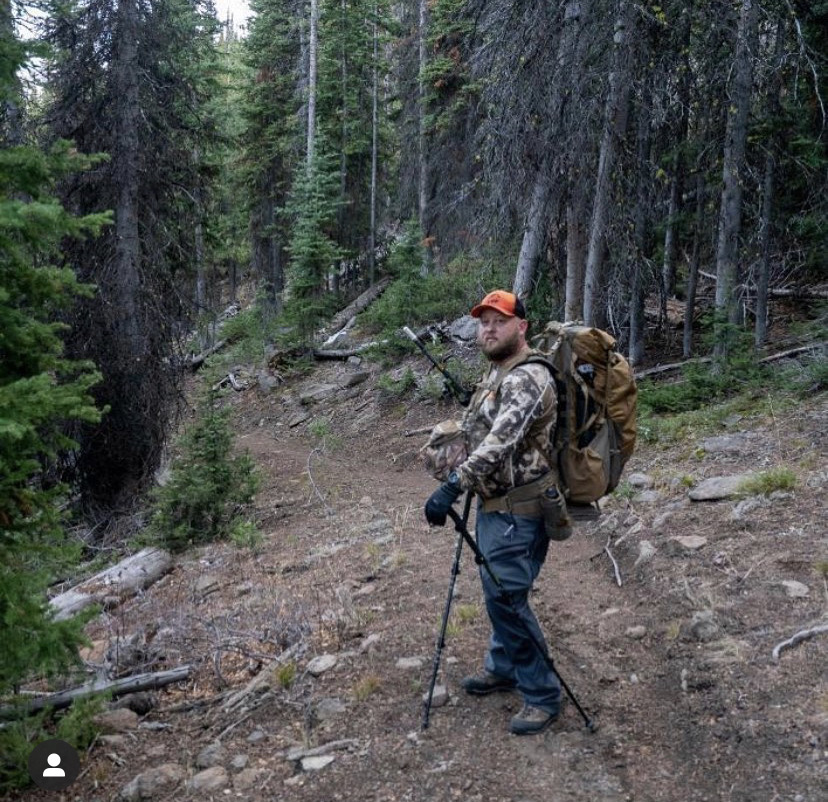 Hey Roksliders, Robby Denning here.  Below is an interview I conducted with Ryan back in February when the news broke.  While we kept it tight within our circles, it was too big to keep a lid on.  It's time to tell everyone what really happened to cause Ryan Avery to finally endorse (his words) The King of Calibers: the 6.5 Creedmoor!
Robby:
So man, what happened!  Last I saw on Rokslide and social media, you were sending the Creedmoor crowd multiple humiliation bombs a day?
Ryan:
Well, it's been hard to talk about, so if I choke up, just bear with me.
Robby:
Oh ya man, sorry, I didn't realize it was still a touchy subject.  But take your time.  Let's just start with what changed your mind?
Ryan:
Well as you know, I do most of my work while the rest of you chumps are sleeping.  It was late on a Sunday night in January 2021 and I was scrolling through Rokslide and a few of our social media channels. I found multiple posts of 6.5CM owners (guys?) growing out their man-buns.
Robby:
Man-buns? You mean the hair bun some men grow on the top of their heads? What's that have to do with the 6.5CM?
Ryan:
Dude? Where you been? The man-bun has become the symbol of the 6.5CM crowd!  Not every man-bun owner wants a 6.5CM, but every 6.5CM owner wants a man-bun!
Robby:
I did not know that…continue please.
Ryan:
At first, I just thought it was just a bunch of butt-hurt fan boys.  They'd been inflamed about all my posts and articles about the 6.5CM being nothing more than a hyped up media stunt, and the hundreds of memes I put out.  I thought "ya, I've got them on the ropes now." But then I realized they were organizing against me rather than converting to the calibers I've been promoting as superior—like the .390 EDGE Q and the Win .550 Next County, or the Abrams .90 Cal Ridge Sweeper (that one's on wheels).  These guys were uniting against me!  It was "6.5CM or Death!" I was terrified!
Robby:
Wow.  Didn't you fight in Kosovo?
Ryan:
Different times man and if I'd had a 6.5CM then, Kosovo would've been wrapped up in an hour
Robby:
Wow. So wait, you're saying fear of the man-bunners converted you?
Ryan:
Yes, that's it right there. When I realized I'd put out so much hurt that guys were uniting against me, I thought "What have I done? These guys have Twitter! I'm about to be cancelled!" But it wasn't just the fear. I also thought that these guys must really know something about the 6.5CM that I didn't.  I broke down right then and there.  I knew I had to take a deeper look at what these guys had been arguing all along.
Robby:
Wow. So what happened next?
Ryan:
I pulled every ballistic profile I could find on the 6.5CM, including those on the Dark Web (I build a lot of sites on that side too.) As I poured over the profiles, including deeply classified military documents, my eyes were opened.  I became #enlightened.
Robby:
?!?!?!?  Dude, who are you?
Ryan:
So says the man still shooting the 270 WSM!
Robby:
But you said that'd be a good caliber for me?
Ryan:
That was before the #enlightenment. But back to my research that late Sunday night. Turns out the 6.5CM has been around since WWI in the special ops branches.  We won seven wars with the 6.5CM yet our enemies never knew we had it–as every kill is a complete pass-through! And not one special ops guy packing a 6.5CM was ever killed or captured.  Our enemies thought it was the 30.06 inflicting the millions of casualties because that was all they could recover, so the 6.5CM never fell into enemy hands.
Robby:
Wow
Ryan:
Ya, it performed in every theater of war and, get this, with every propellant—including dirt! Can you believe that man? In a pinch, you can use dirt for propellant and still hit 4K fps with the 6.5CM!!!
Robby:
Actually, no, that's not believable.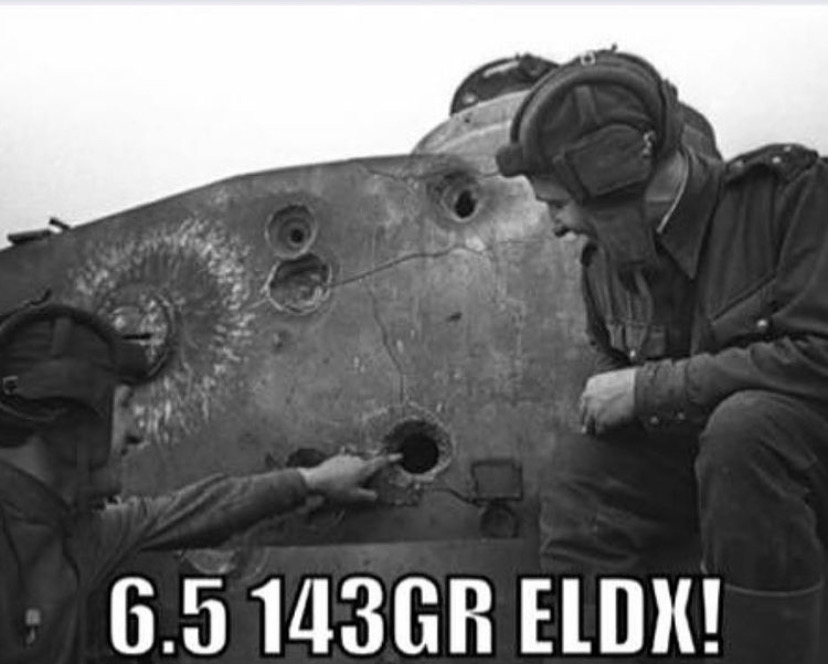 Ryan:
So says 270 Win Short Man!  It's OK #nonbeliever. I was small-minded once too.  Anyway, once the 6.5CM was declassified, the civilian population learned of its superior performance, putting it on par with the invention of the Hydrogen Bomb and Space Lazer. That's when the man-bun movement was born!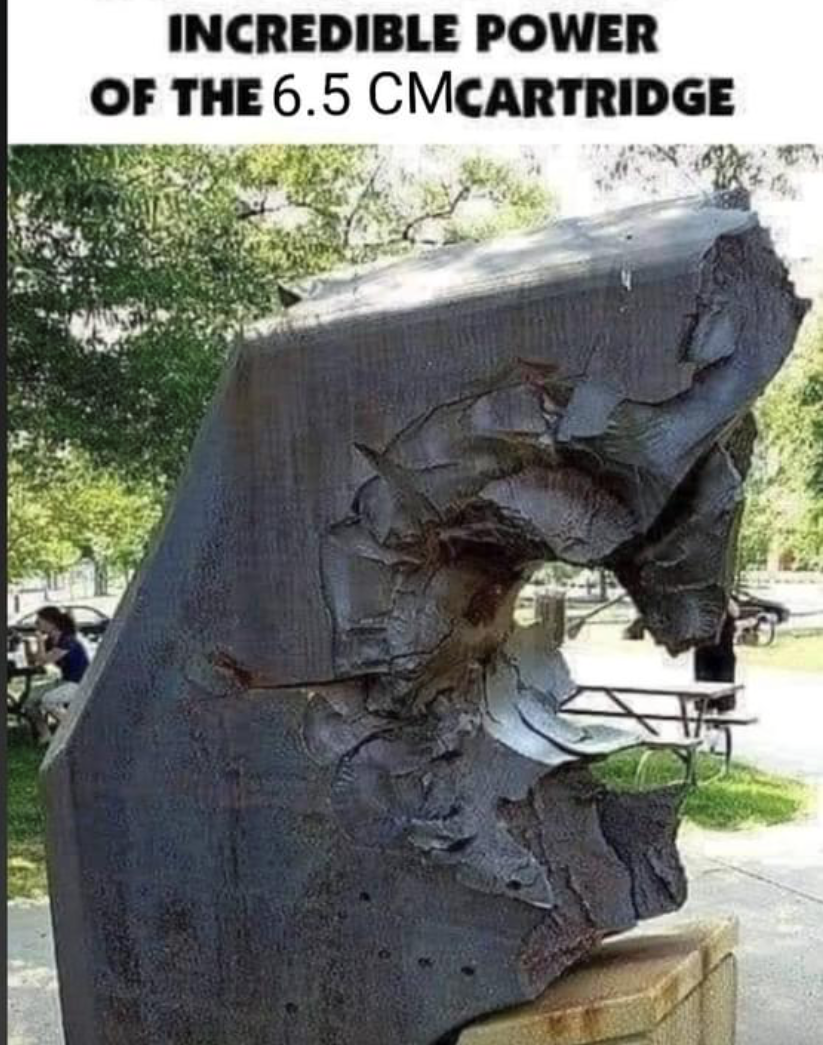 Robby:
Wow. So what happened next?
Ryan:
Well, I knew I had to tell someone that I've been wrong all these years about the 6.5CM. I certainly couldn't tell Tanya (still haven't actually, she really scares me), so I figured I better start with Frank from Kifaru as pretty much no other person has taken as much heat about endorsing the 6.5CM from me as Frank.
Robby:
But wait, Frank doesn't have a man-bun.
Ryan:
Have you ever once seen Frank not wearing a hat?
Robby:
Well… I guess I haven't.
Ryan:
Exactly! And Frank represents the guys with enough steel to forsake the classics—300 Win Mag, 7mm Rem Mag, all the Ultra Mags and the 6.5PRC (an inferior chinese knock off)—and pick up the 6.5CM.  Frank embodies "6.5CM or Death"!
Robby:
Wow. So did you call him?
Ryan:
No, he'd blocked my number months ago when I posted a meme about a 6.5CM-er showing up at a PRC shoot in a tutu. He'd also blocked me on social media as I kept hi-jacking his 6.5CM posts so there was no practical way to get a hold of him.  So finally, I created a fake Instagram account "6.5CMisKing" and hit him in a DM. He answered immediately.
Robby:
So how'd that go over?
Ryan:
Well that's one more thing I've learned about the 6.5CM crowd that I'd been blinded too.  I've called them a crowd but really they are a brotherhood! And like any good brotherhood, Frank was quick to forgive me for all the harm I'd caused.  He insisted we meet in person and heal this up and officially bring me into the Brotherhood!
Robby:
Just like that?
Ryan:
Almost, I did have to take down the tutu meme but other than that, no strings attached.
Robby:
So what happened next?
Ryan:
Frank flew into Spokane on the next red-eye.  I drove over to pick him up and when he walked down the escalator, I was shocked to see he wasn't alone.  Aron was with him!
Robby:
Aron Snyder?
Ryan:
Ya! While Aron is known for the struggle stick, I knew behind the scenes that he'd been shooting the 6.5CM.  He's had special ops and cage-fighter training and (unlike me) knew how to infiltrate both the man-bunners and haters without ever exposing himself as a 6.5CM-er.  I knew he was. Think about it. Who kills over 100 animals in his first year of hunting with a stick bow? Stick bow my hairy a$$–that's a 6.5CM at work right there!
Robby:
Wow, Aron a 6.5CM-er?  So what happened next?
Ryan:
The biggest bro' hug ever in Spokane, that's what happened!  After a short stop at the airport Starbucks for latte's and no-gmo bagels, we were off to the range.
Robby:
Wait, I thought Aron didn't eat carbs?
Ryan:
Haha, he didn't used to shoot a 6.5CM either!  Frank was so excited to show me all I'd been missing.  When he opened the Pink Pelican Case, there it was! A custom 6.5CM with my initials engraved.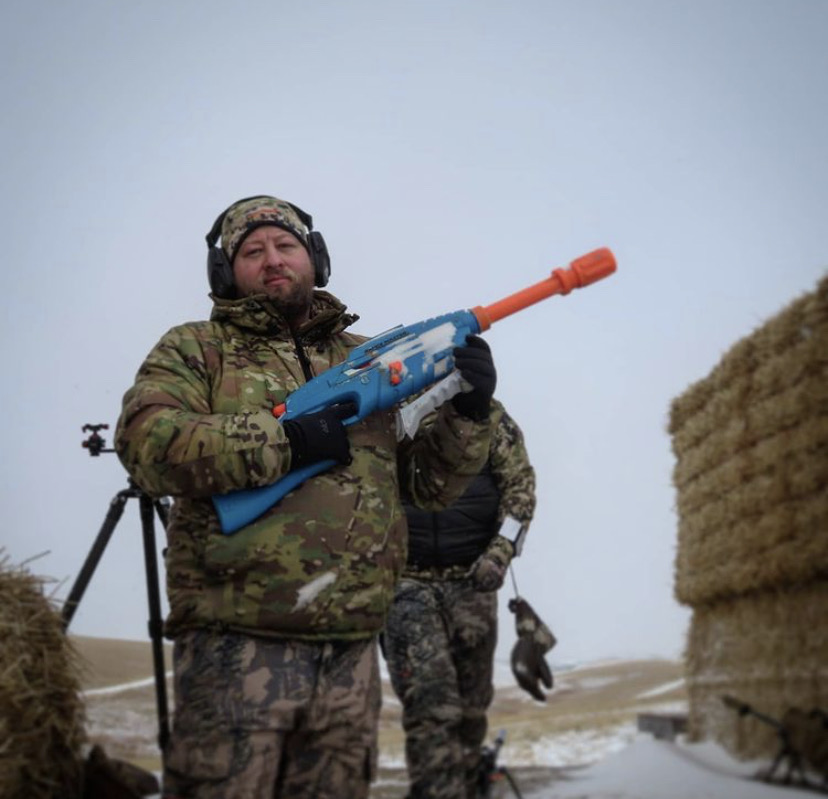 After I wiped the tears, I asked him how he could get a custom 6.5CM done in just a few hours?  I found out then that Frank knew eventually I'd come out of the closet.  He had the rifle custom built a few months ago—right after the tutu post—as he knew all that hate for the 6.5CM was eventually going to turn on me.  If I had been broken before, this one took me to my knees.  Only the Brotherhood of the 6.5CM could have known that one day, the biggest critic (I'll just say it, the biggest hater) would cross the isle to endorse what I now call "The King of Calibers".
Robby:
"King of Calibers???"  C'mon on man???!!!, I watched you fillet an entire gun club for donating 6.5CMs to under privileged kids!
Ryan:
Ya, I did all that, but that was before I #woke, so go easy on me pal. I realize you drove to this interview in a '96 Ford and embracing anything modern is tough, but if you ever see what I saw at the range that day, you'll regret the shaming that is defining you right now.
Robby:
Wow. And why the tears man?
Ryan:
Cause I'm a free man now.  #ImOut and I can openly discuss the most liberating thing to ever happen to me in my life!  Please, keep the shame to yourself #CaliberConservative!
Robby:
Wow. I understand, and truly am sorry.  Here's a Kleenex, please continue.
Ryan: (wiping his hairy cheeks)
…and I'm sorry too, I know it's hard to see me one way for years then all the sudden this turnaround.  So that day at the range, in less than 10 rounds, I was a new man. Frank showed me how anyone shooting the 6.5CM could now throw those dials away.  With a laser trajectory out to 3K yards, and no wind drift compensation (under 60 knots) needed, I could be free to aim rather than compute.  Aron, one of the original ounce-counters of the internet, even said he'd been leaving his rangefinder home since converting to the 6.5CM! (I really think you're going to see him hang up the struggle stick soon, IMO).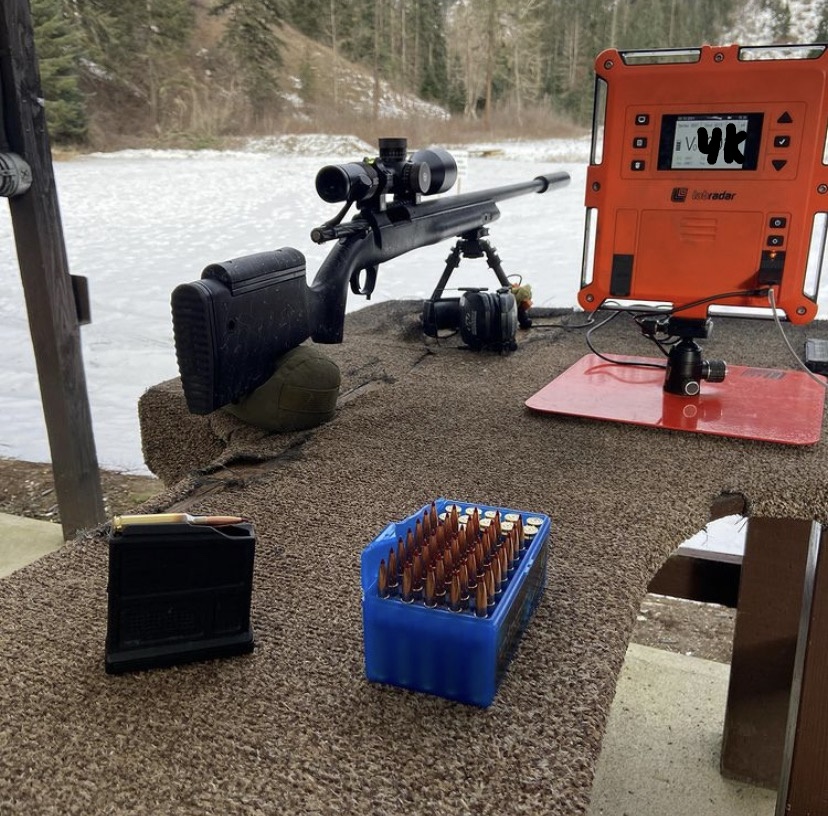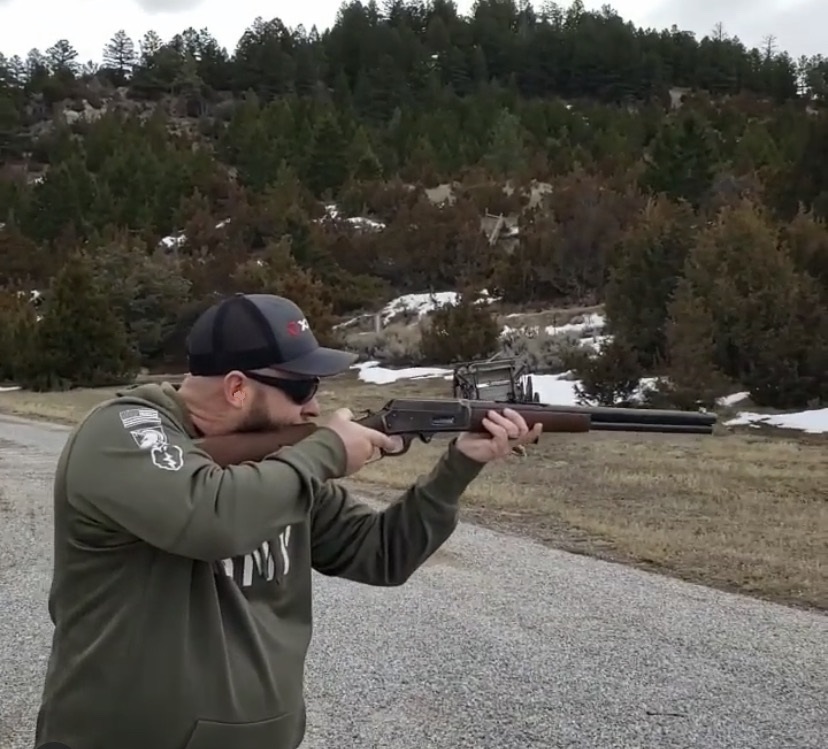 Frank also demonstrated that precision aiming isn't really needed with the 6.5CM, as with its superior ballistics, (I call them God's ballistics) it can even correct for shooters' errors.  Heck, you really don't even need a scope.  Add to that its My-Pillow-like recoil, I can now shoot brake free and leave those wax-infested ear plugs next to my bed where they belong. Which is great as they were starting to stink.
Robby:
You still have those?
Ryan:
Not anymore #earplugfreedom. And once I found out I could use military surplus blackpowder in the 6.5CM case, still break 4K fps, and never have to clean the barrel or action, I officially embraced the Brotherhood of the 6.5CM.  Frank and Aron taught me the secret 6.5CM handshake and were off to the airport, another convert in their midst.
Robby:
Wow. So what's next?
Ryan: (pulling his Rokslide hat off and pointing to the back of his head)
Well since this bald spot is exactly where a man-bun should grow, I can't endorse the 6.5CM that way.  But as I said, not every 6.5CM fan has a man-bun, so I've got other ways to support my Brotherhood.
Robby:
I'm afraid to ask?
Ryan:
Well, the public shaming has got to stop, so I've dumped my Avery Adventures IG page (along with all those hateful shameful posts) and am only posting on the 6.5CMisKing page.  I'm still trying to remove every comment on all the pages out there in cyberspace I put hate on.  That's gonna take some time, especially on Rokslide.
Robby:
Wow. Anything else?
Ryan:
Yes, once the hate is cleaned up, I'll be working hard to get the message out that the 6.5CM is truly the only green caliber capable of saving the planet (it could also solve the pandemic and the ammo shortages.) I'll be working with Congress to classify anti-6.5CM speech as hate speech and introducing new hash tags on social media to support these efforts.  I'm also supporting research to bring hormones to market for those of us not yet capable of growing a man-bun.  I'm also planning an apology tour with the beautiful Miss 6.5CM 2021, and I'm even filming a new show on YouTube, "Hunting Turkeys with the 6.5CM". It'll be all turkey hunts, every episode!
Robby:
Wow. So I gotta ask, what about the 300 other rifles you own?
Ryan:
Oh, I moved those on the Rokslide Classifieds under a fake account "Big Guns" the week after Frank and Aron left and then donated the money to charity. I can't have any residue of my past hanging around if I'm truly going to heal all the pain.
Robby:
Wow. I must admit, this is quite the turnaround and it's gonna take me a while, along with a lot of other people. But you're my business partner so what can I do to help?
Ryan:
If there's one thing I've learned, it's to give people time to #comeout.  It's inevitable and once you do, I'll welcome you and anyone into the Brotherhood of the 6.5CM.  In the meantime, if you see any of my old hater posts out there, let me know. Especially the ones directed at kids, women, and the elderly. I'm trying to personally apologize for all those. And ditch the Short Mag man!
Robby:
Wow.
Ryan:
I gotta run. The range is calling for my 6.5CM reps! Ta ta!