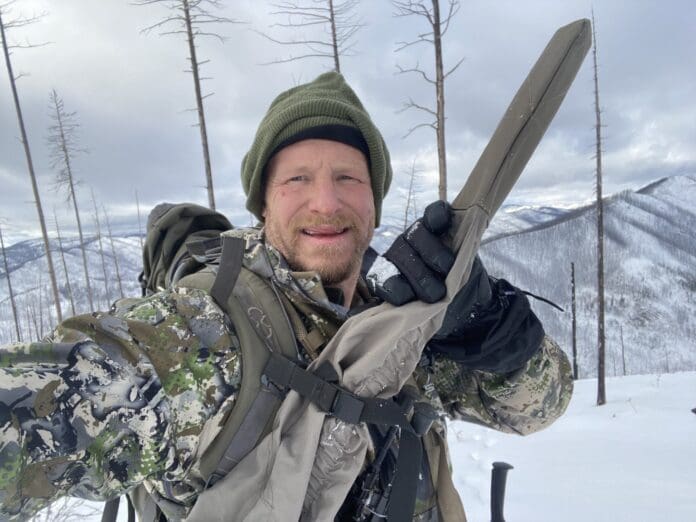 I've been looking for solid packable rain gear that I actually like for quite some time. The SKRE Nebo Rain Jacket and Pants looked good so I was happy to test them when Rokslide gave me the opportunity. The jacket and pants, both size XL, weigh 14 ounces each. They come with stuff sacks and pack down to around the size of a Nalgene bottle. I ordered mine in SKRE's Summit pattern, a good choice for broken forested hunting like I do so much of in Idaho. I also opted for the Hardscrabble Gaiter to complement the Nebo Raingear.

SKRE Nebo Pant
The XL jacket fit my 6'1″, 210-pound frame perfectly. At first, I felt the XL pants were a little big, but after using them on several trips, I decided that they fit very well. The extra size allows for them to be easily put on and taken off. The pants have a waist-to-cuff zipper down each leg which allows you to remove them and put them on without taking off your boots. This is very convenient and have made other pants without the option completely obsolete for the hunter. I've gotten soaked many times because I didn't want to take my boots off when using other pants without the option. The extra size also allows you to wear multiple layers without restriction.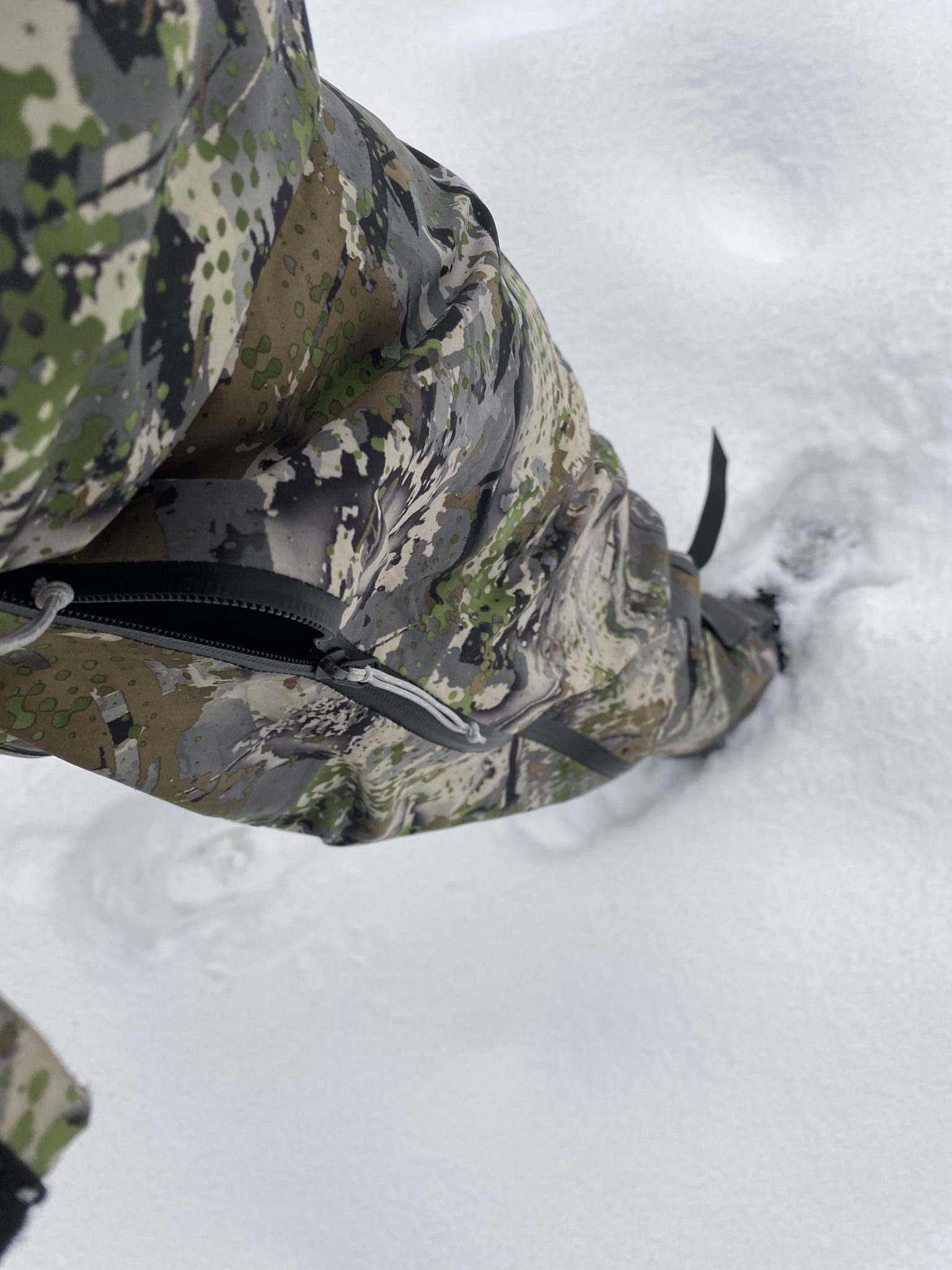 I also wore them with only a medium base layer to keep cool but also stay dry. This worked well and was comfortable. They are breathable, and I felt like I didn't sweat or get as clammy as I would with some rain gear that I've used. I had a couple of cold, windy days on top of a ridge. They were awesome to have as they easily fit over my clothes and broke the wind quite nicely from my glassing perch.
The 14 ozs are hardly noticeable when the pants are rolled up in your pack, but one of the trade-offs for lightweight and low bulk is there are no pockets on the Nebo pant. You can access mid-layer pant pockets through the side zipper.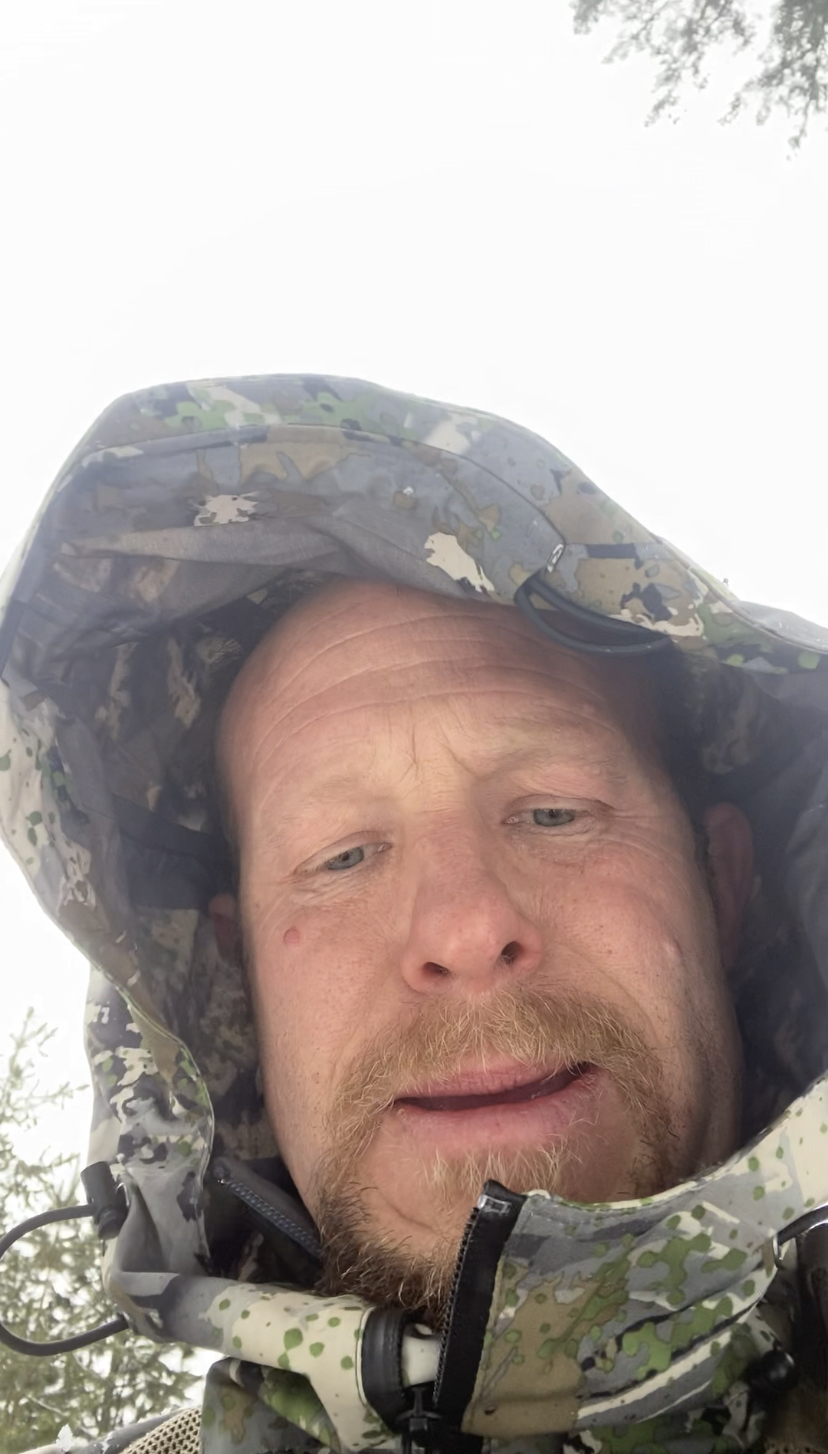 SKRE Nebo Jacket
The SKRE Nebo Jacket, as mentioned, has a nice fit. It is not cumbersome or bulky, and is comfortable. The hood is extra big and has sort of a bill that keeps it out of your face, so you're completely covered from the snow or rain, yet it didn't obstruct my vision.  The Nebo Jacket has three pockets: two side pockets and a left chest pocket—plenty to get the job done for a rain jacket.
Idaho had a lot of mid-to-late-season snow this year, and I ended up wearing the entire set quite a bit while hiking through the thick north Idaho country. I have to say this is the driest I have ever stayed in doing so.
Although it started off a little noisy, once I broke the Nebo rain gear in, I felt it was quiet even rubbing on brush and doesn't make that crinkly noise when moving around, like bending your elbows. I did quite a bit of still hunting while wearing the Nebo rain gear and had no issues.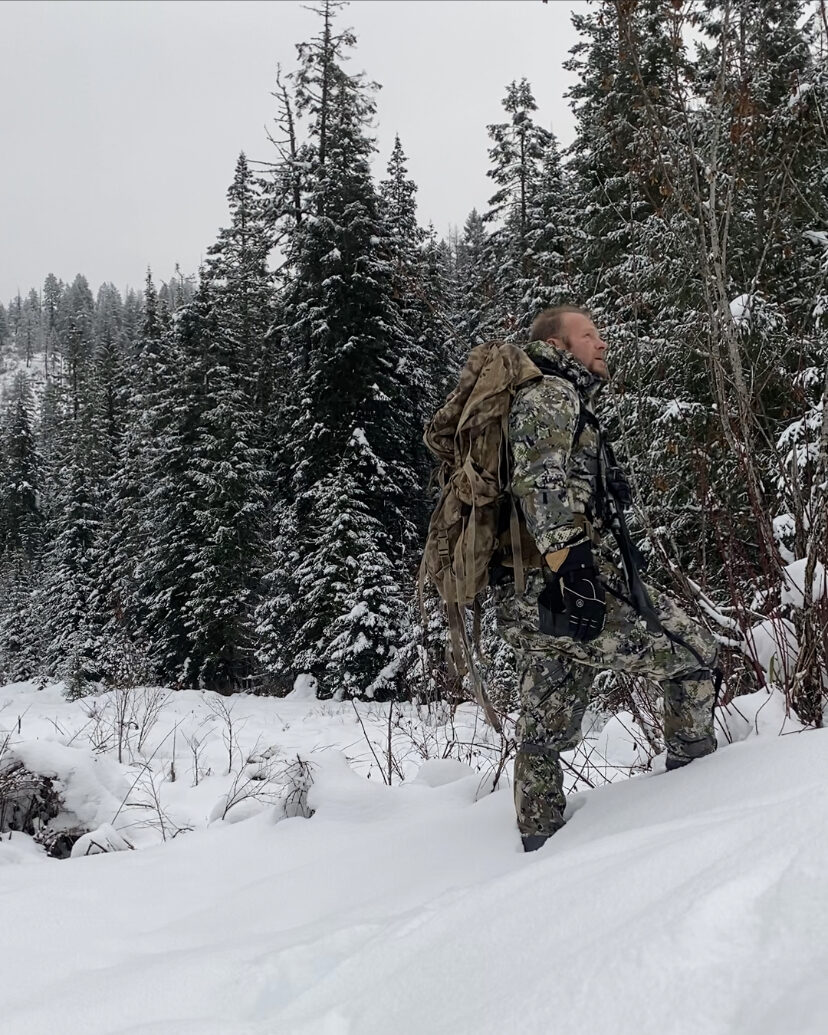 By season's end, I'd accumulated nine days in the Nebo system.  I found no tears and they're ready for my next adventure.
Conclusion
Everyone who hunts in the West should have rain gear—for both wind and rain. It makes it easy to take when it's packable and lightweight.  It makes it easier when it is so easy to use, comfortable and useful. In the past, I had rain gear for emergencies, but I rarely used it. That's not the case with the SKRE Nebo raingear. They are easily the top rain gear I have used. Order yours here.
SIDEBAR: SKRE Hardscrabble Gaiter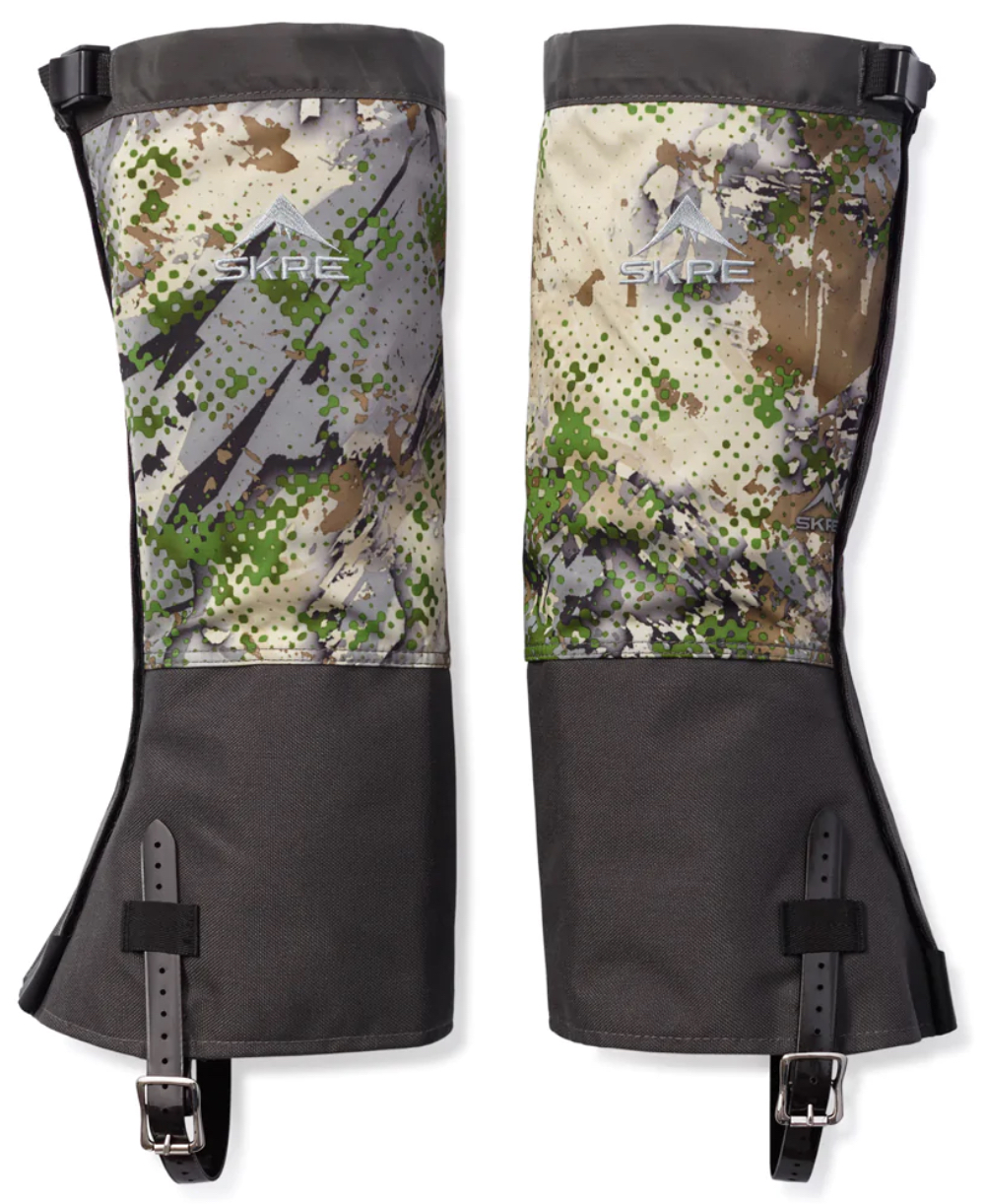 North Idaho is considered part of the Pacific Northest for a reason.  Unlike Southern Idaho, the north country is much wetter during the fall.  Although I didn't take any close up pictures, you can see I ran the SKRE Hardscrabble Gaiter over the Nebo Rain Pant. That is surely a big reason why I stayed dry to my toes. In my experience, even great rain pants fail in snow as the cuff will slowly fill up with snow that will then melt back into the boot. The Hardscrabble prevented this and also added another layer of protection to the pant cuff.  At around $50, the Hardscrabble Gaiter completes the Nebo Rain Gear and isn't too hard on the wallet.
You can ask Jim questions here.
Read more of our clothing reviews here.