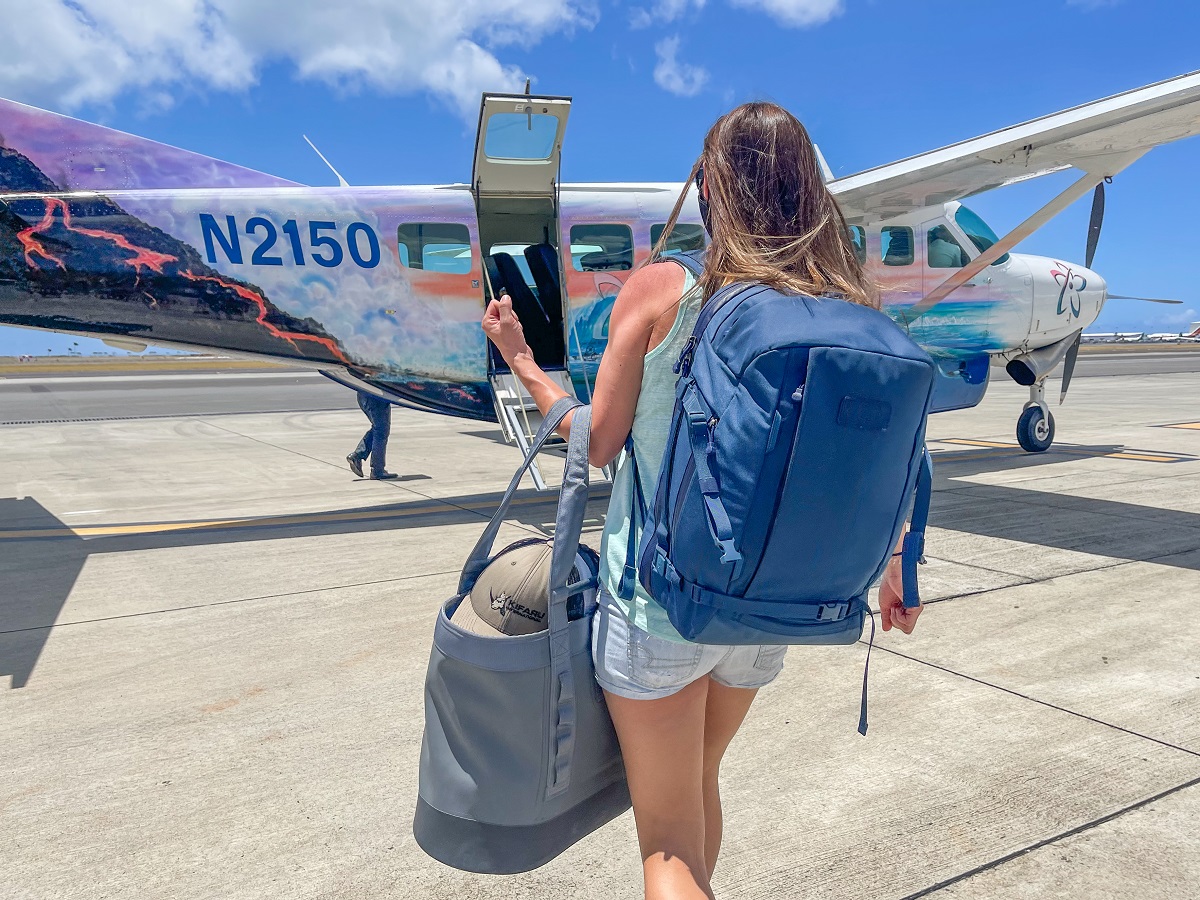 When I think of Yeti, the first thing that pops into my head is their legendary coolers. There's no doubt they have changed the cooler game and made Yeti a household name. However, they were not satisfied there; They want to provide hunters with top-of-the-line gear in more than just coolers. Having reliable gear, whether you are on a weekend hunt or flying across the country, is necessary as it can make or break your trip. Yeti realized that and now makes a tough line of bags as well as other gear. Over the last three months, I was able to test a few items from Yeti's new Crossroads lineup. This is a small sample they have to offer; however, I feel I can speak to the craftsmanship and durability of the lineup with these pieces.

Yeti Crossroads Series
Yeti Crossroads 22″ luggage was my choice over the 29″ because it can be treated as a carry-on. This wheeled luggage comes in four different vibrant colors and is made out of TuffSkin Nylon. The built-in pocket divider panel and modular compression straps make organizing easy and keep your gear secure. Carrying 40L of equipment, it's the perfect (and biggest allowed) carry-on for most airlines. The only drawback is it is a standard two-wheel design. I've never owned four-wheel luggage; however, they look easy to push around at the airport! The MSRP on the Crossroads 22″ is $350.00 and you can check it out here.

Yeti Crossroads Backpack
For a backpack, I went with the Yeti Crossroad 35L. It is offered in the same four colors and is also built with the TuffSkin Nylon. This backpack is very comfortable and stylish to boot. It features a main zip-open compartment that has an organizer panel, keeping it tidy. Getting into this pocket isn't quick. However, Yeti put a zipper on the side of the pack for quick access. This zippered entry is good for reaching in to grab items, as long as you don't have to see what you are grabbing visually.
Against your back, there is a two-part sleeve that holds a 16″ computer and other flat items such as notepads or books. I found this pretty handy and easy to get to in between flights. There is also an outer sleeve designed to put your pack over your luggage handle.
On the outside of the backpack, there is an internal pocket designed for a water bottle. I can put my 26oz. Rambler in there. On the top, there is a pouch big enough for sunglasses, a phone, and other essential items you need quickly. There is one more sleeve pouch on the front that is perfect for flat items such as passports and flying documents. Yeti also includes two modular compression straps if you really need to fit your backpack under the seat in front of you. You are looking at spending 250$ on this well-designed traveling backpack. You can check it out here.
Camino 35 Carryall
Although not in the Crossroads lineup, I also have been using the Yeti Camino Carryall. This tote bag is expensive; let's get that out of the way. It is 150 dollars, and at first, you think, "why the heck would I pay that much for a TOTE." Well, I'm here to tell you this is money well spent. Not only did we take it on trips with us and used it as a carry-on, but I also use this almost every day!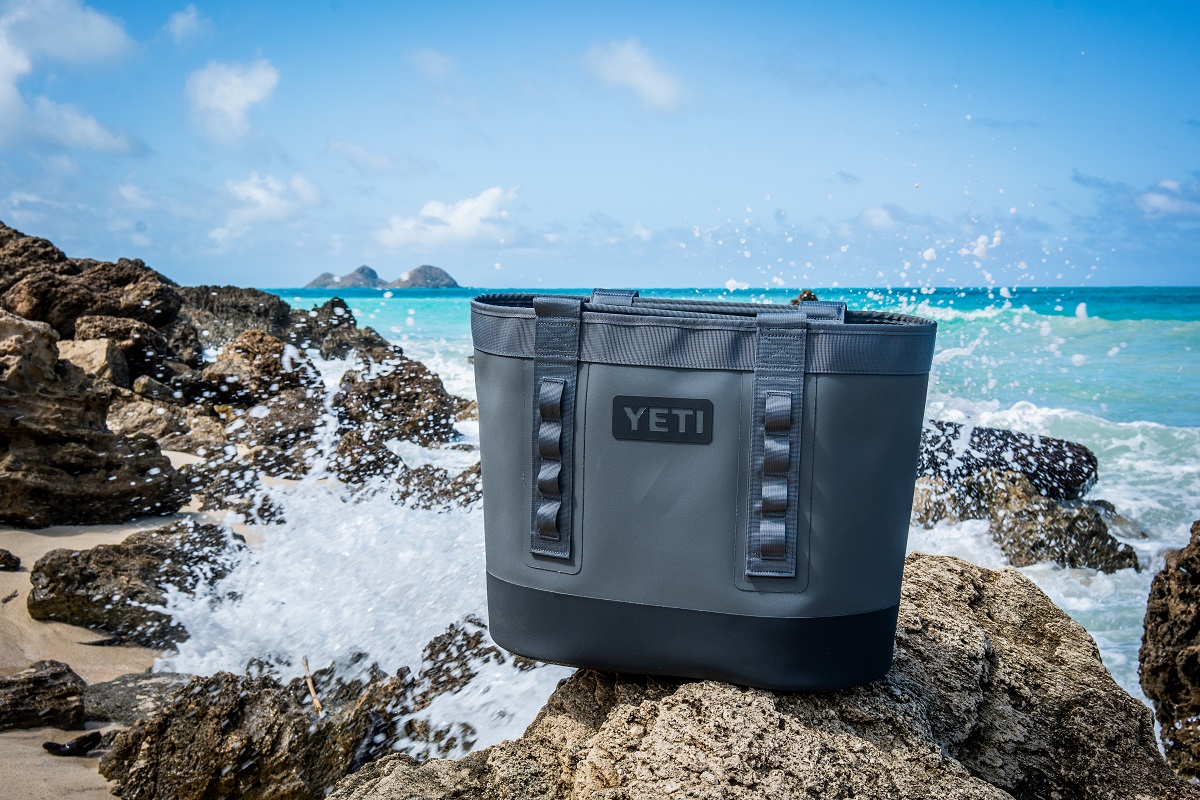 I use the Camino Carryall for groceries, taking items to and from the reloading bench, and items back and forth from work. It is quickly becoming one of my favorite pieces of gear. It is made out of waterproof nylon similar to the Crossroads, and this super tough tote is designed to carry more than beach toys and towels. You can carry firewood, water, or anything else you can stuff in the 35L capacity it offers. There is a zippered pouch on the inside big enough for a wallet, phone, keys, and other essential small items.
The handles are long, but not long enough you are dragging the bag while carrying. They also feature a built-in stiff handle when you need a little extra height when carrying. When you are done using your tote, just hose it out. For something so simple, it is an item I am very impressed with. You can check it out here.
Yeti Durability
Over the last three months, I have used and abused these pieces. I overloaded, overstuffed, and under-appreciated them to see how well they are made. Overall I have been very impressed with the design and durability. They have gone on several plane rides, bounced around the back of the truck down dirt roads, and seen liquids spilled on them. I did not treat them lightly. After a few rides beneath an airplane, I was worried some of the stains and unknown substances found on them would not come out. I used mild soap and water on a dishrag, and all of the pieces came out like new.

Yeti Crossroads Verdict
Like their coolers, they are proud of these items, and the price tag shows it. With that said, you will be money ahead as it might be the last piece of luggage you will buy. These are durable, stylish, and well thought out. I would not hesitate to recommend any of these pieces whether you travel for a living or need tough luggage for your yearly vacation.
Comment on this review or ask Travis questions here.
You may also be interested in the Yeti Roadie 24 review or the Yeti Hopper Backflip 24 review.