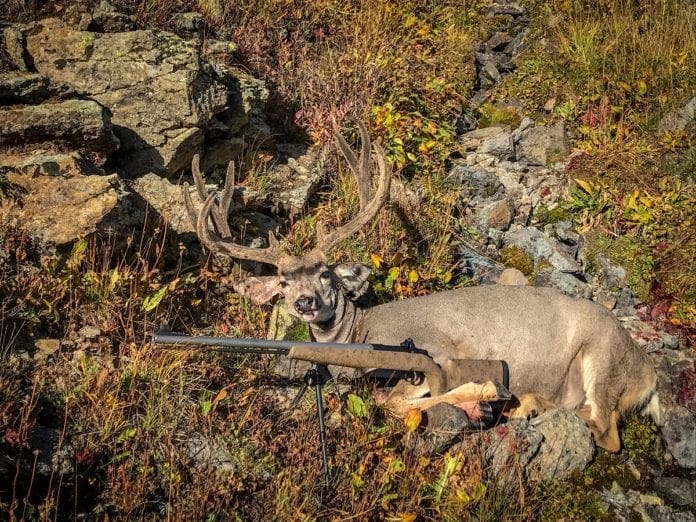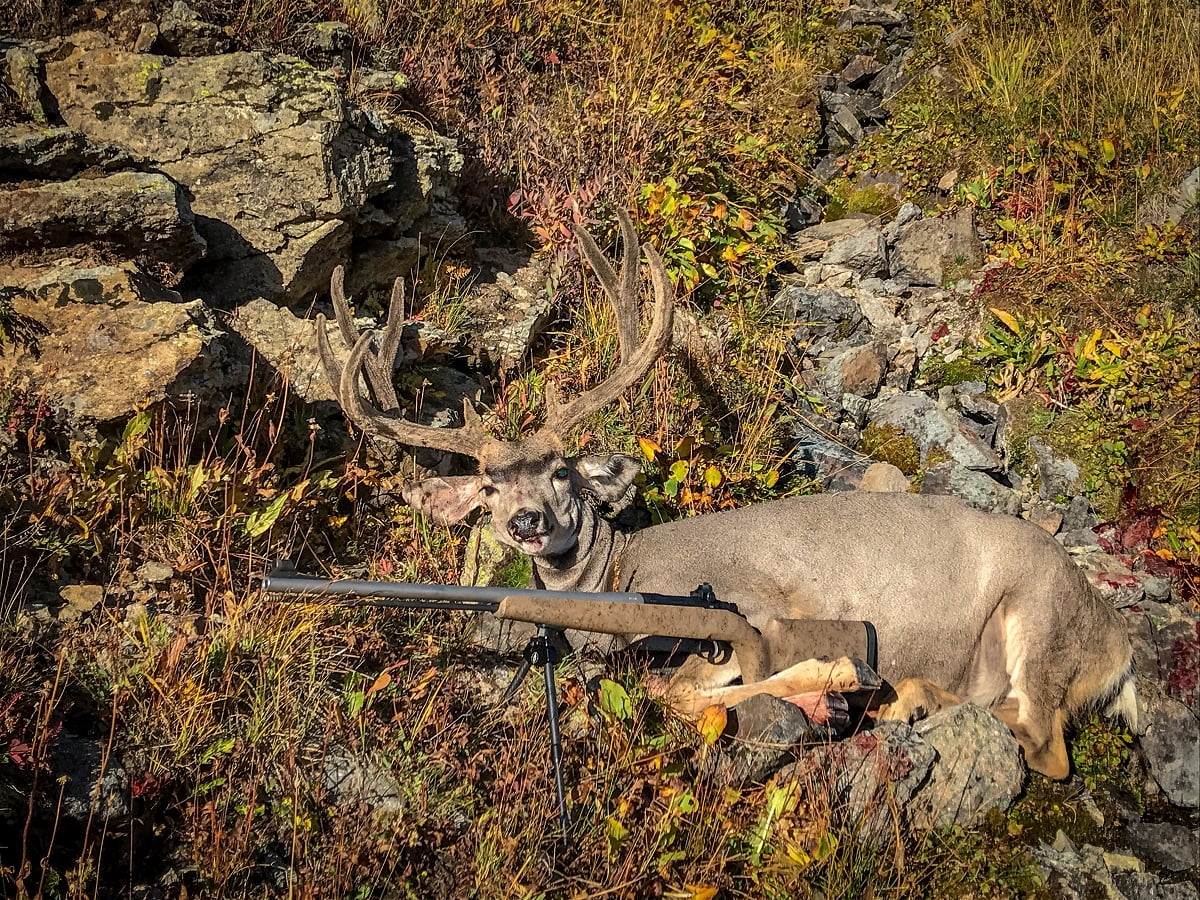 When I first started hunting at the age of nine, it was with a youth-sized sidelock muzzleloader.  I had a lot of fun hunting with it, but it wasn't very accurate. I remember shooting at big bucks at 75-125 yards and not once did we harvest any of them. Sometimes we missed. Sometimes we had a miss fire. Sometimes the cap fell off. If it could happen, it did. After a few years, I started rifle hunting then got into archery. But in the back of my mind, I always remembered those big bucks that got away.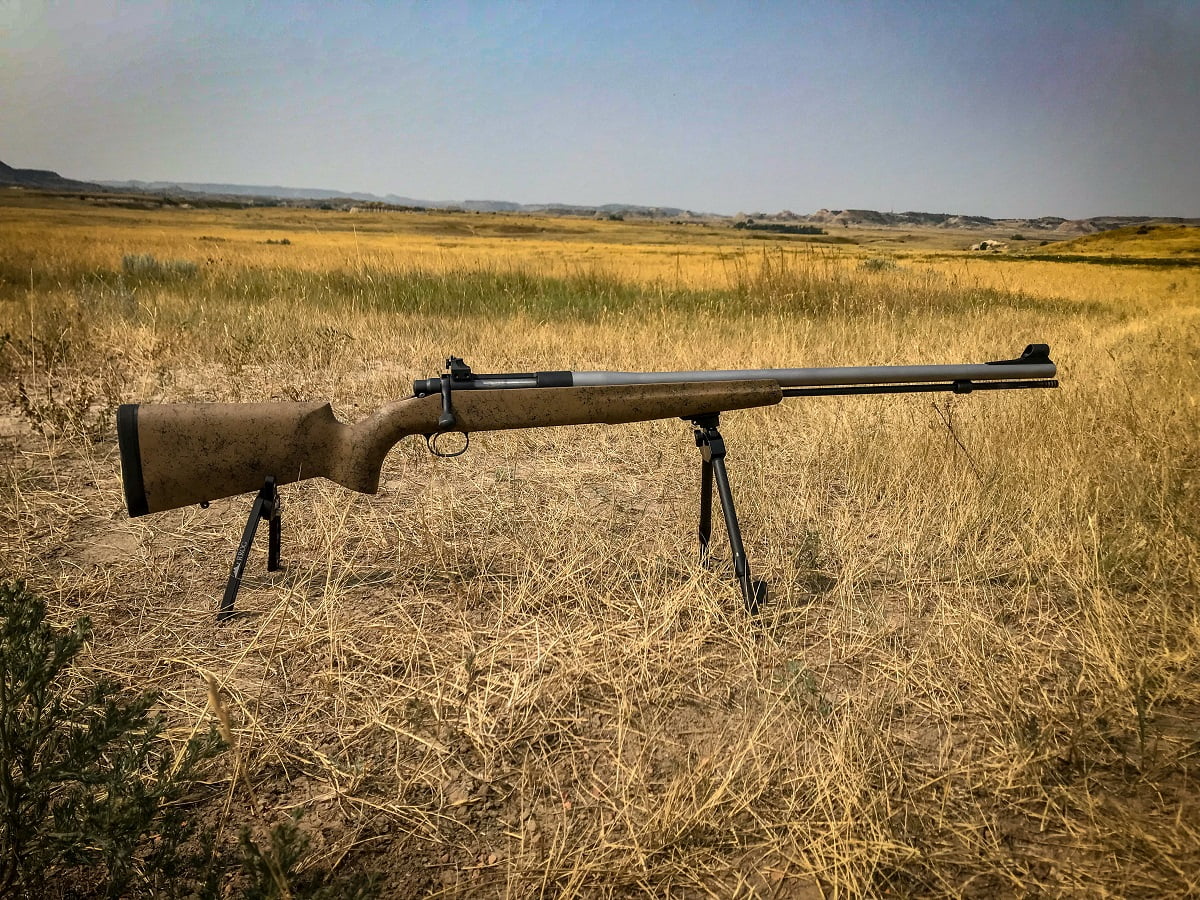 I got lucky this year and drew a muzzleloader deer tag second choice in Colorado. I wasn't really expecting the tag and since I haven't used a muzzleloader in 25 years, I was out of the loop when it came to today's market. After some research and phone calls, I got the opportunity to use a Cooper 22ML in .45 caliber. Right up front, I'll say I am super glad that's what I went with.
Specs
After receiving the Cooper 22ML I looked it over and checked out the rifle. It is a modern in-line bolt action muzzleloader for use with 209 primers. The action is drilled and tapped for scope mounts, a scope rail, or a sight. It came with a Cooper synthetic stock with pillars and the action was bedded. The barrel is 26" long, stainless steel, with a 1/20" twist. Cooper uses a Trigger Tech trigger which in my opinion is one of the best triggers on the market. The rifle weighed 8.7lbs without the peep or scope. The ramrod is aluminum and the stock has a 1" Decelerator butt pad.
The Cooper 22ML is rated for a max charge of 200 grains of black powder or black powder substitutes. For Blackhorn 209 the max charge is 120 grains.

Range Report
After looking the rifle over and getting familiar with it, I mounted a Leupold scope and Javelin bipod for load development. I didn't check pull weight on the trigger, but it was light enough I didn't need to adjust it. I started out the testing with the 195-grain copper plated PowerBelt with charges from 100-120 grains of BH209. I had good accuracy with the 195-grain bullet out of the Cooper 22ML.

I chronoed the most accurate load with the 195-grain: average velocity was 2439 fps with an ES of 6. Next, I moved onto the 250-grain PowerBelt Aerolite. I tested it also with charges between 100-120 grains of BH 209. Every load I tried with the Aerolite shot very well. I chronoed three loads with the 250-grain Aerolite. 100 grains BH209, 110 grains BH209, and 120 grains BH209. They shot between 2090 fps to 2355fps.
While at the range loading the Cooper 22ML, I never noticed any difference in force while seating the bullet whether it was the first load or the last. It was smooth the entire length of stroke with the ramrod. It never hung up requiring more force. I went to the range multiple times and the Cooper 22ML always left me impressed. My confidence kept increasing every time I shot it. Most of the loads I tested, shot MOA or better with some shooting less than half MOA.
For my upcoming Colorado mule deer hunt, I finally settled on the PowerBelt Aerolite 250 grain bullet, pushed with 110 grains of BH209 and a CCI 209 primer. I installed the NECG peep and used it with a hooded front bead. My groups were less than 2 MOA at 200 yards even with the open sights!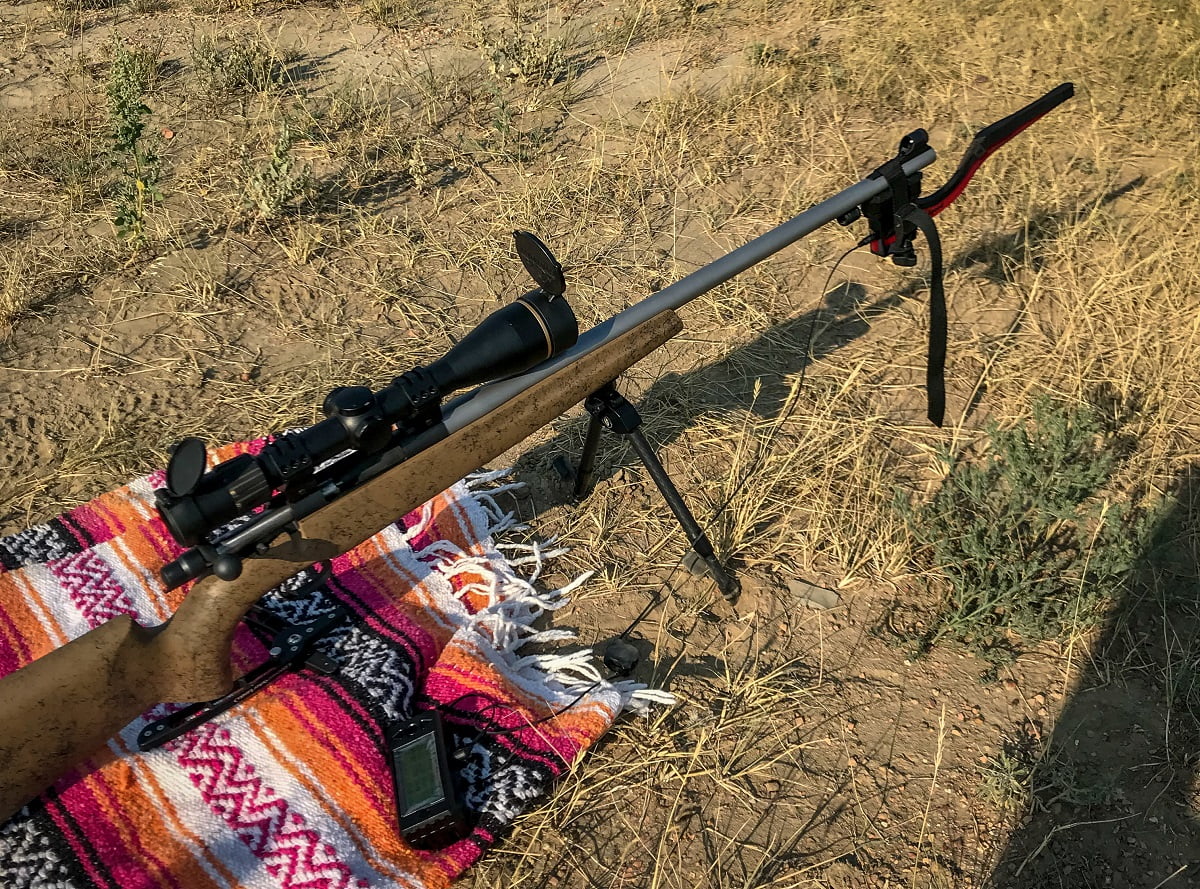 What I Liked
The rifle is very easy to shoot. The stock has a nice comb height and a vertical pistol grip with palm swell that makes it comfortable to shoot prone or shouldered with the shooter in a vertical position. The Trigger Tech trigger breaks crisp with zero creep and is light enough you don't have to yank on it. The barrel is long enough to get good velocity, so you can maintain enough energy to shoot game at longer ranges. With the bolt open, you have over two inches of room to pull the old cap and slide a new one in. The ramrod is heavy duty and in no way can I imagine breaking it on a backcountry hunt where you can't get a replacement.
What I Didn't Like
For me, the weight is the main downside. Which is a double-edged sword since it helps steady the rifle but also starts to get heavy on a backpack hunt. Also, I personally like a little slimmer grip on the stock.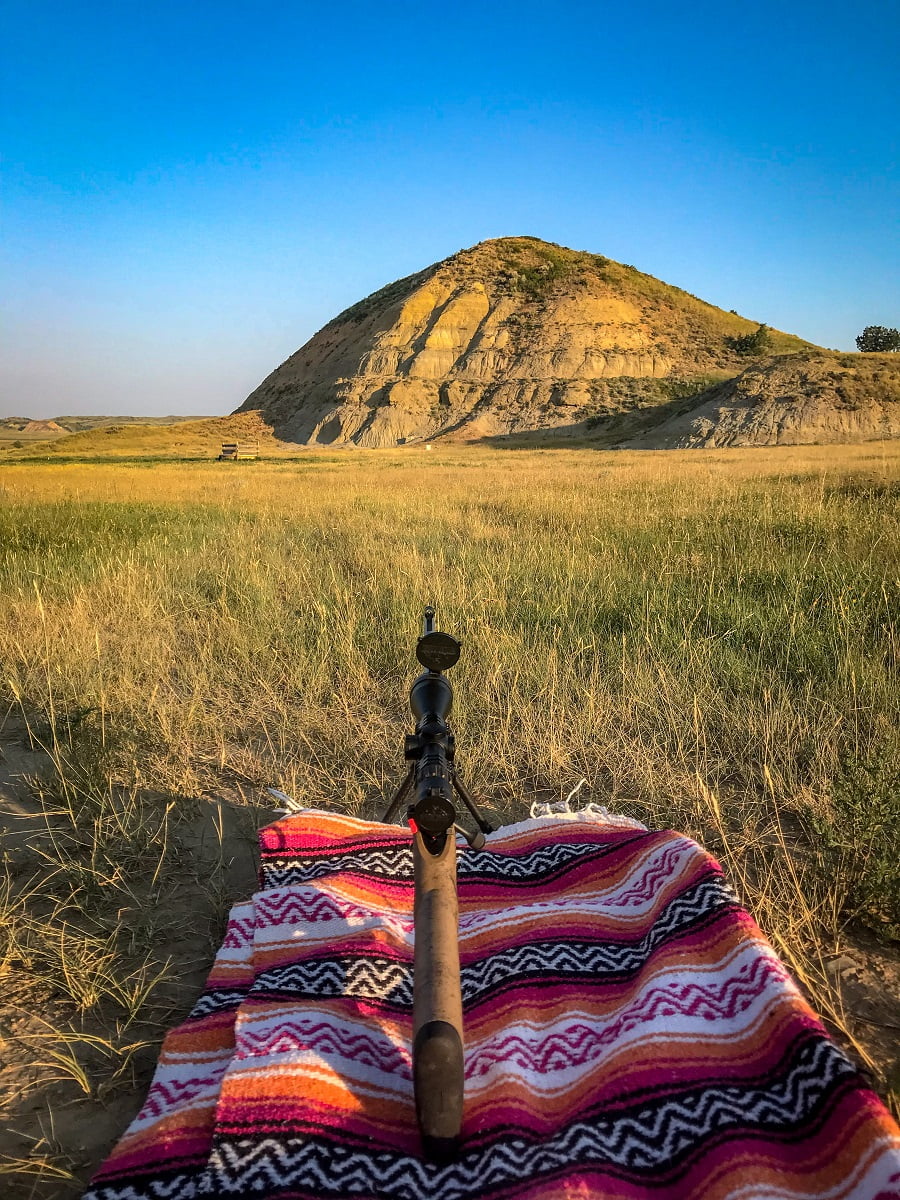 Field Use
Like stated earlier I had a muzzleloader deer tag for Colorado. I packed the rifle during the hunt in my pack. It was sunny, windy, and rainy. I didn't do anything different with the Cooper 22ML than I would have with a modern rifle and was a little nervous after my past experiences with misfires.
After hunting an area that seemed completely void of deer for a few days I relocated to another area. Deer sightings picked up in the new area and I knew it was only a matter of time until I found the right buck. With my confidence in the accuracy and range of the 22ML I wasn't real worried about having to stalk within 60-80 yards like I would have before. It can be tough getting that close if you don't have the cover or topography. After spotting a buck from a couple miles and making a stalk, I ended up a little closer than I wanted. I had a tripod setup for my front rest and shot off my butt. I am more comfortable shooting prone but some of the Colorado high country is steep enough it's hard to stay perched on a hill side. After the shot, the buck ran 20-25 yards and fell dead. After all the practice and my confidence in shooting the 22ML, it was ironic that the shot was under 20 yards.

Final Observations
After not using or being around muzzleloaders for 25 years, I was extremely impressed with how easy it was to get tight groups with the Cooper 22ML. The ergonomics are so close to the modern rifles I use it was easy to get behind the 22ML and be comfortable. If I was hunting a state that allowed the use of scopes, I would have been able to extend my range far beyond what I ever thought possible with a muzzleloader. The 22ML has the accuracy to shoot as far as the bullet powder combo has the energy to ethically kill game. After using the 22ML this year, I am now actively looking for more muzzleloader hunts around the West. It is accurate enough that I don't feel at a disadvantage when I'm muzzleloader hunting now. It will open up a lot more hunting opportunities now that I have the confidence to hunt with a muzzleloader.  Cooper Website or call 406-777-0373
You can comment or ask Branden questions here.