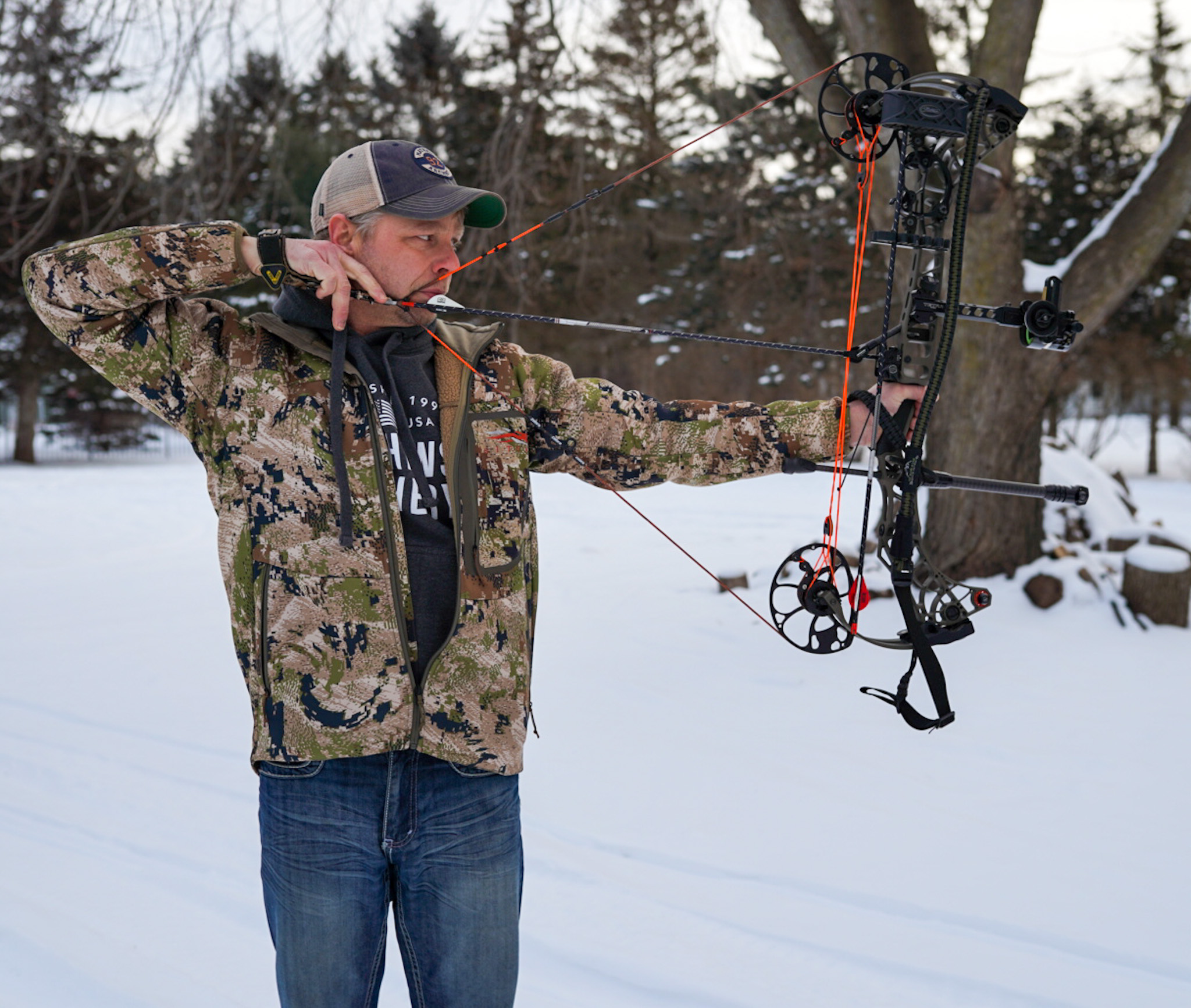 "I've never reviewed a product where I couldn't find something that I didn't like, or that I thought could or should be better….until today. This is literally, the nicest bow I have EVER shot….It already makes me wonder what will be dropping a year from now!!?"
It was just a year ago that I wrote that statement in my review of the 2020 Mathews VXR.  Now it's 2021. The Mathews V3 is out. With redesigned geometry, in a compact profile, it's built to give more agility and stealth without compromising accuracy, but will it surpass the 2020 VXR I so fondly wrote about? More info here.

2021 Mathews V3
For several years, hunters and target archers alike have concluded that the longer the axle-to-axle (ATA) length of a bow, the better it would shoot. Over the last few years, the Proving Ground at Mathews has been putting a damper on that thought process, literally and figuratively. With the introduction of the 2021 V3, the notion that only long ATA bows shoot well is becoming obsolete.
This year's flagship is available in both 27" and 31" ATA lengths. Think about that, a 27" (slightly over two feet) ATA bow. Incredible. Creating it is one thing. Creating it so that it shoots and handles consistently–like a longer bow–is where 30+ years of research and design comes in handy.
What's New?
With a 6" brace height, the V3 features the longest riser to axle to axle ratio that Mathews has produced to date. The longer riser platform allows a more compact, maneuverable setup, while retaining the accuracy and shootability that Mathews has become known for. While the center portion of the riser remained similar, the upper and lower portions have been redesigned. I think it sports a sleeker and more uniform look.
2021 brings with it a host of new changes that compliment that longer riser. The most visible change is the all-new Centerguard cable containment.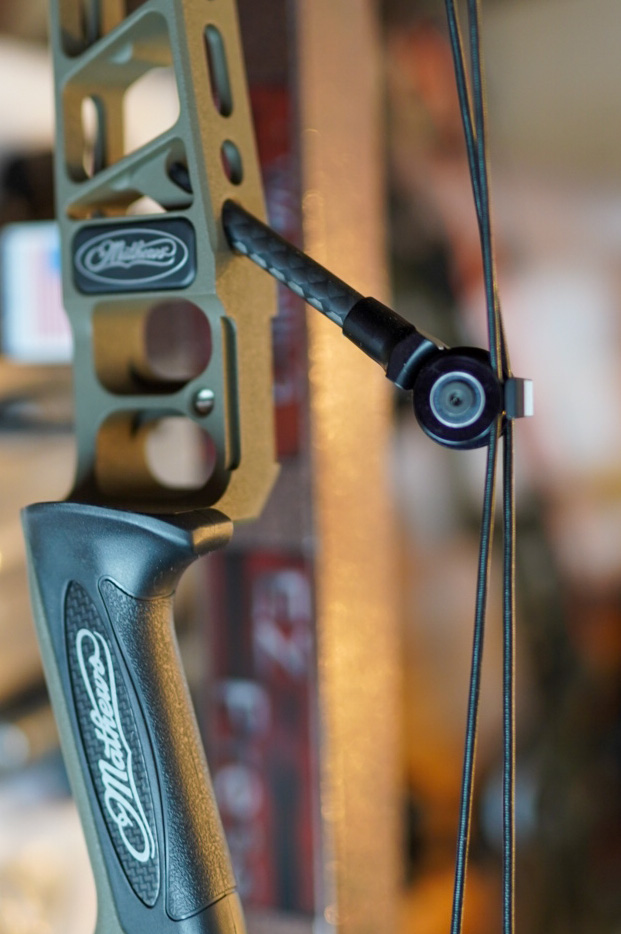 Mathews Centerguard Cable Containment
The roller guard for the cables is centered directly in the center of the bow, lined up with the Berger button. What does this mean? It's a timing thing. So when the strings come off the top and bottom cams, they are identical. Now when the cams roll over to full draw, they come to a stop against the mods at the exact same time and are perfectly in time. This makes an already simple tuning process, that much easier. All of these changes work in harmony to create an amazing shooting experience with a bow that has a very short ATA length. Something naysayers have been saying forever, would not work. A side benefit of this is more vane clearance for those shooting a slightly higher profile vane.
The short video below details the Centerguard design & benefits:
New Limbs and Limb Cups
Less visible, but also changed, are totally redesigned limbs and limb cups. These new limbs are slightly more aggressive and preloaded, allowing the longer riser platform and shortened ATA length. The limbs matched with the new cups produce beyond parallel limb geometry. These cups provide the same stability as before but in a more compact, streamlined, and lighter package. This cuts weight while creating increased performance and efficiency.
Nano 740 Harmonic Stabilizer
Out front at the bottom of the riser, you will see a new Nano 740 Extended Harmonic Stabilizer. This has created the quietest, most vibration-free shot ever. The 740 is calibrated and tuned to the specific harmonics of each model to optimize the best post-shot vibration and noise reduction.
Key Carryovers from Previous Years
The V3 also utilizes the Crosscentric cam with Switchweight technology that I raved about in the 2020 VXR review. This allows draw weight and draw length changes with a simple switch of a module system held in place with two screws. Fast and easy.
Mathews Ultrarest Integrate MX
One of my favorite features, although not new this year either, is the Ultrarest Integrate MX. In the pic below I have the rest ready for install, literally only a matter of seconds for perfect alignment.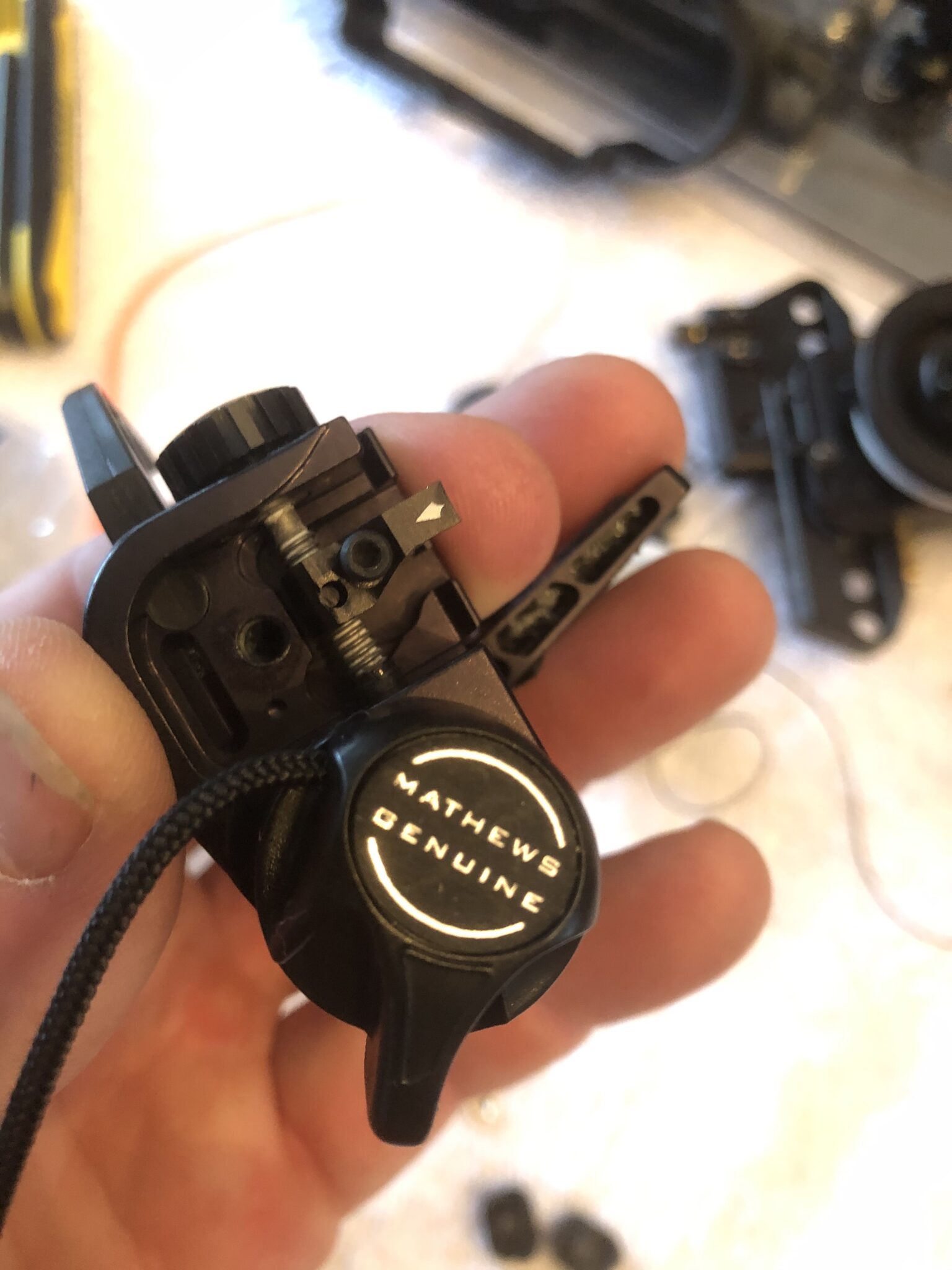 This rest fastens directly to the bow riser in a machined dovetail created specifically for this setup. This system makes it so simple to set up and fine-tune. Paired with the new Centerguard cable containment system, I'm finding this new V3 to be the easiest to set up and most accurate bow I've ever shot (I know, I always say that but Mathews just keeps making better bows!)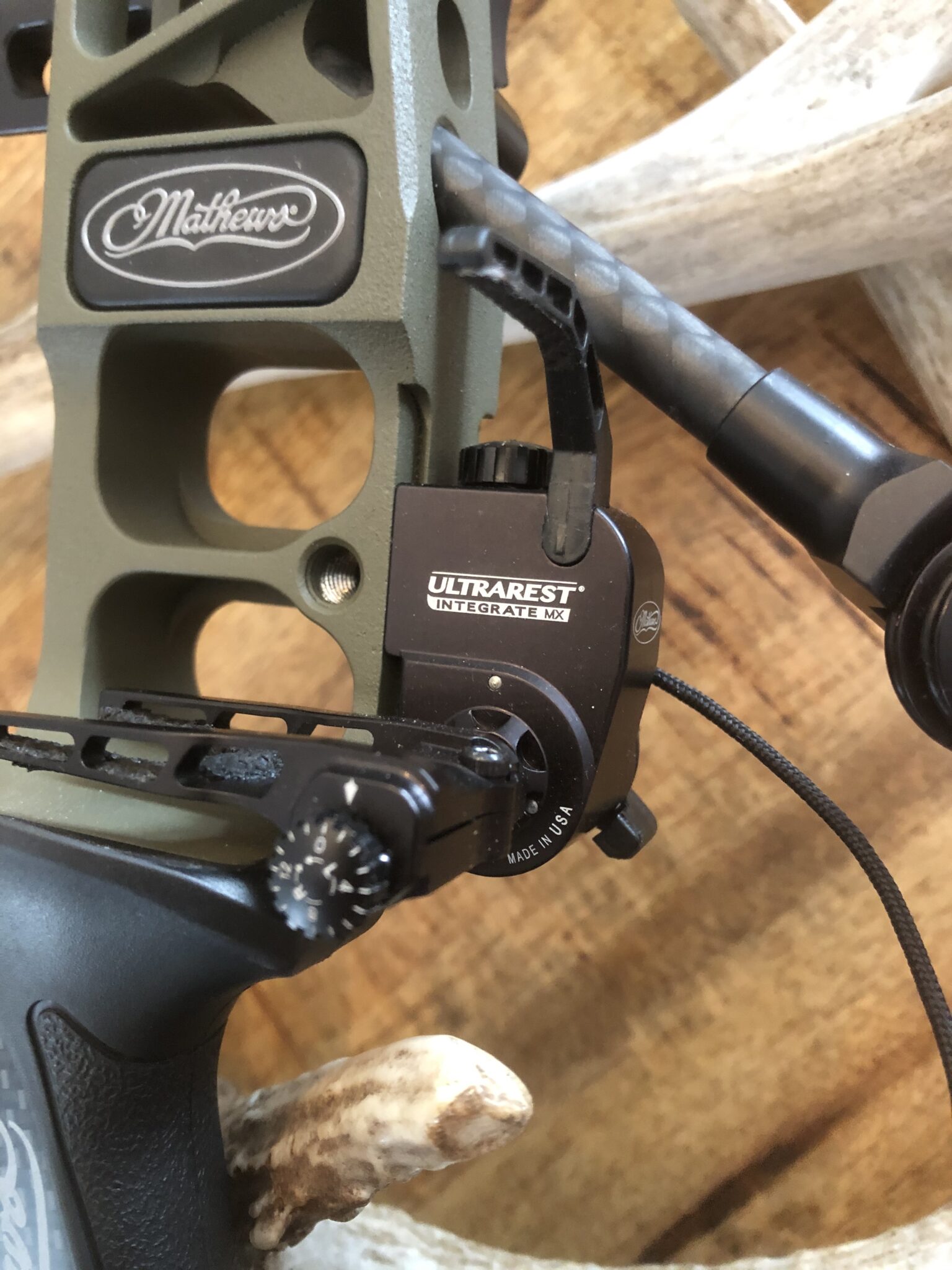 The Nuts and Bolts
My new V3 would be coming in the same as last season's VXR: 70lbs, 28.5" draw length, 85% let off, and the Green Ambush color. I'm really a fan of this color, it's grown on me a ton.
Specs from the catalog:
IBO RATINGUP TO 342 FPS
AXLE-TO-AXLE – 31″
DRAW WEIGHT –  60, 65, 70 & 75
DRAW LENGTHS –  26″-30.5″
LET-OFF – 80% OR 85%
PHYSICAL WEIGHT – 4.50 LBS
CAMCROSSCENTRIC W/ PATENT-PENDING SWITCHWEIGHT TECHNOLOGY
MSRP – $1199
I did again utilize the Mathews Bow builder for some custom strings, cables, and accessories.
Like last year's VXR, Mathews made the V3 in two versions or ATA lengths: 27" and 31". For the front end of this review, I'll be setting up and shooting the 31". I do however have the 27" on order and I am excited to shoot it and add my thoughts here on that one as well. Check out the V3-27 here (if you subscribe to the Rokslide forum link at end of this article, you can follow my updates on the V3-27.)
To Hunt or Not to Hunt
If you read the 2020 VXR review, you know I got that bow while on travel hunting out of state. I was able to set it up on my tailgate and use it on the fly. Because the VXR was such a good shooting, all-around solid bow, it sold like crazy. That put Mathews behind on building the V3, so I didn't receive the new bow until the end of my 2020 season.  Bad for me but a very good "problem" for a bow building company to have!
Unfortunately, for the review, I did not get any hunting time with it. Being able to hunt with a bow, isn't necessarily a make or break deal for a review, however, as my range time quickly confirmed just what a great bow the V3 would be for hunting.
I help a lot of other bowhunters and consequently, I just finished setting up my sixth V3 of the year. Setup is incredibly easy. Like last year, I was able to set this bow up in a matter of minutes and was shooting lights-out, in even less time.
I've got a few hundred arrows through my V3, and another few dozen through the others I have set up. I'm in awe. This bow has zero hand shock or movement and is crazy quiet. For me, it seems to stack a little heavy on the front of the draw cycle, but when it rolls over to the back wall there is no "drop"–it just settles in.
Holding on target is easy as my V3 isn't the lightest bow in the world by any means. It runs 7.4lbs with an empty quiver and no back bar. It is pretty top-heavy, so I do shoot it mostly with the 12" sidebar to help balance everything out. With a sidebar and a quiver of arrows, she's over 8lbs.  However, it doesn't bother me a bit. I'll carry this thing around the mountains this fall for six weeks, and not think twice about it. In the moment of truth, when I come to full draw and my pin floats over the kill zone, I'll know I have done everything in my ability to send the most humane, ethical arrow possible. Those few pounds will be nothing to the hundreds that will be strapped on my back during the packouts. Truly amazing how far Mathews has pushed bows today.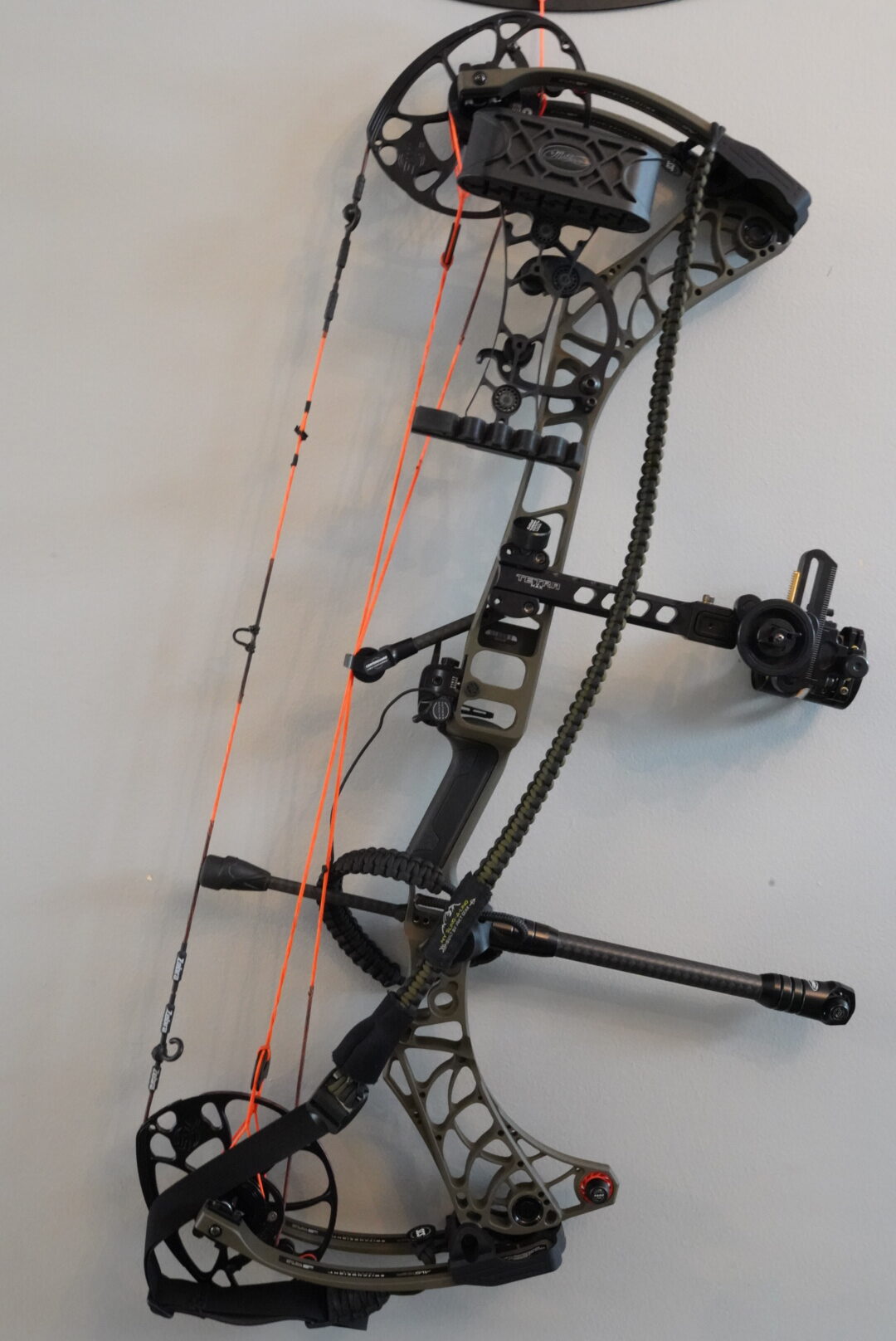 Conclusion
I enjoy seeing innovators, leaders, and those who dare to be different. It seems that Mathews is usually on the front of change, versus playing catch up. I really feel their slogan, "Catch us if you can" could be no more fitting. They were swinging for the fences, and the 2021 Mathews V3 is a Grand Slam. Order yours here.
What's Next?
Dare we ask how Mathews will improve the 2022 version? Stay tuned to Rokslide as my friend and co-Rokslide writer, Andrea Bertrand, reviews the hot new Mathews Prima, ladies bow.
We are already planning the '22 review to be the best yet, with some new ideas, so I guess here it is, we'll just announce the new 2022 flagship right now. The all-new 2022 ****** from Mathews! Seriously, you're going to have to wait a bit, but it's coming and we have big plans for it!
You can ask me questions about the Mathews V3 here, and I'll also chime in with updates on the 27 as I set that up and start shooting it.