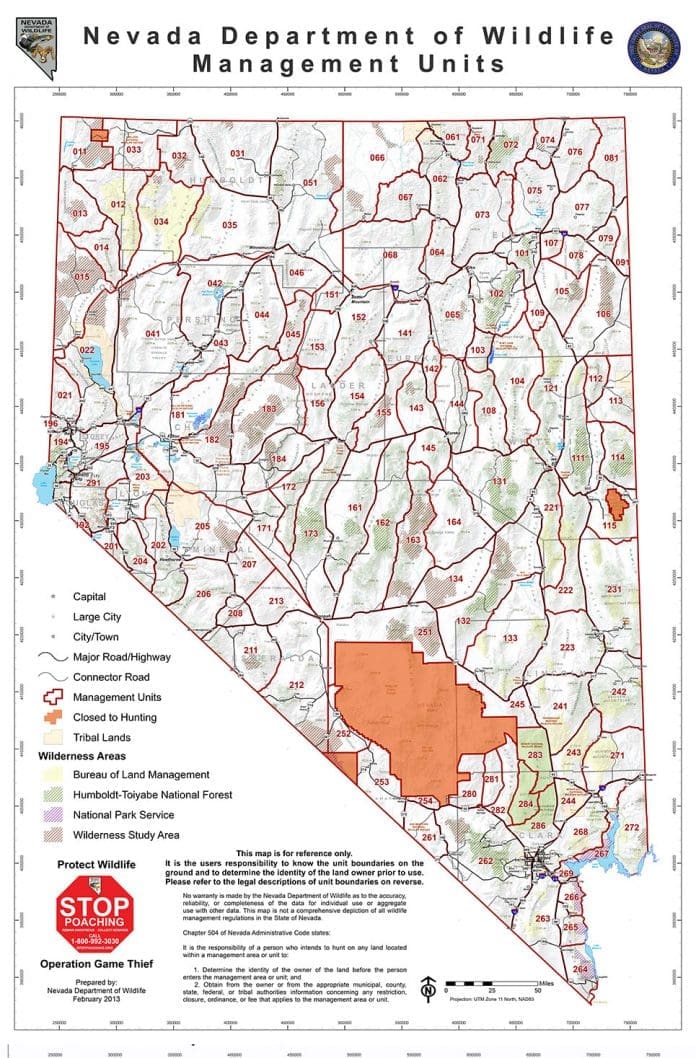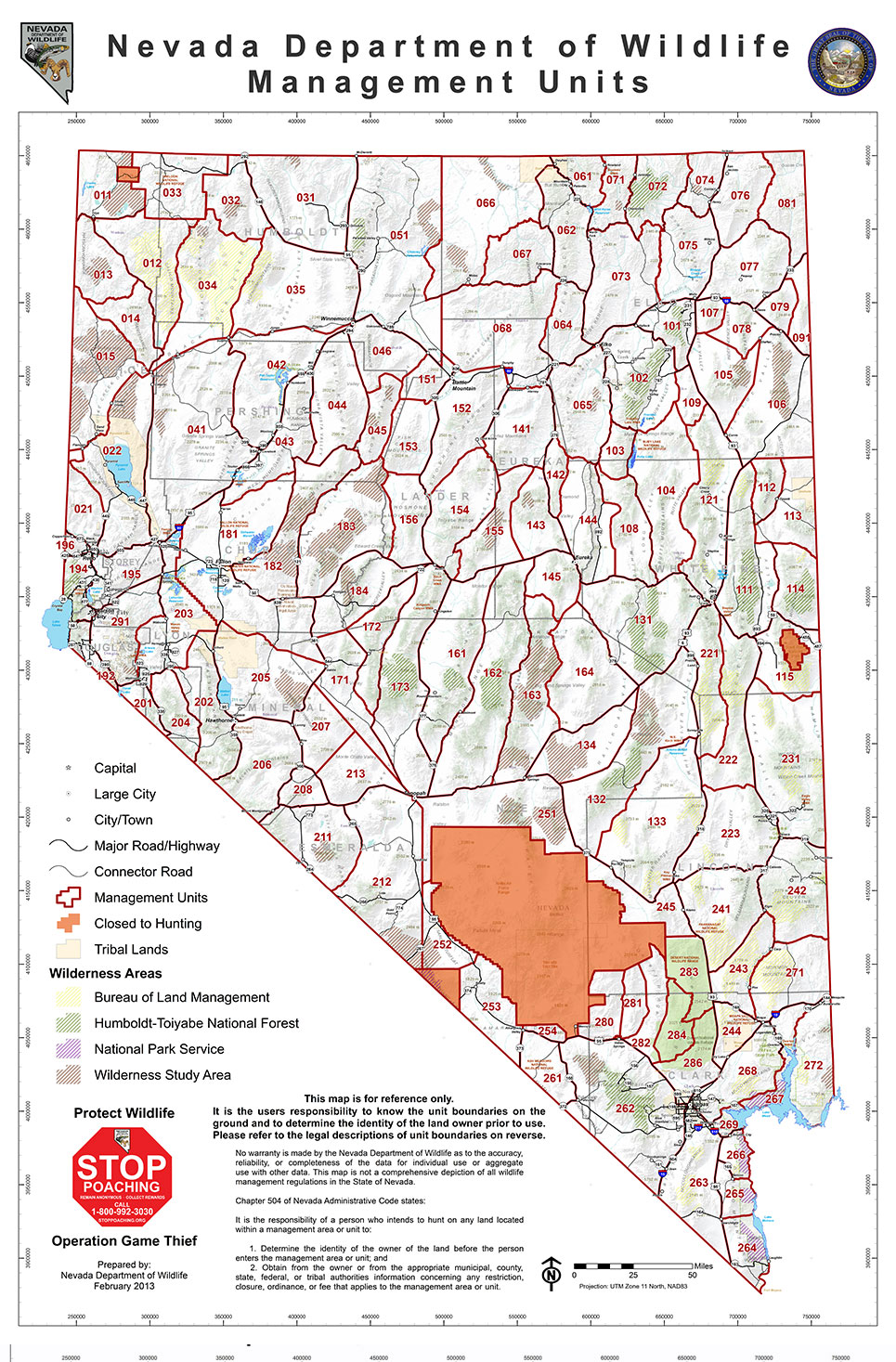 Nevada DIY Hunt Research Center
Darin Cooper
With more and more paid services out there designed to point trophy hunters in the right direction, it seems like the art and science of DIY hunt research is mostly overlooked. I personally utilize and recommend some of the available paid services & subscriptions such as Huntin' Fool and Eastmans' Hunting Journal. I also do a LOT of research on my own. It's sort of a hobby – or an obsession might be a better term. There are some "sleeper" units or up & comers that occasionally get overlooked by the trophy hunting services. Some of these units offer high quality, high success hunts with good trophy potential. Many of them can be drawn with fewer points since they're not being "advertised" to the hard-core trophy hunting crowd. Have you ever seen a hunt you were considering pop up in one of the magazines? It doesn't make the hunt any worse, but it does mean you will have more competition for the tags.
As an archer, I don't always need to hunt the best units out there to have a great hunt. A unit with lots of game and high success rates can make for a great experience. If I can find a hunt like that with good draw odds, BINGO! Over the years I've found a few gems that didn't get the respect they deserved and were not mentioned by the pros. Researching this stuff is a lot of work, but sometimes it can really pay off!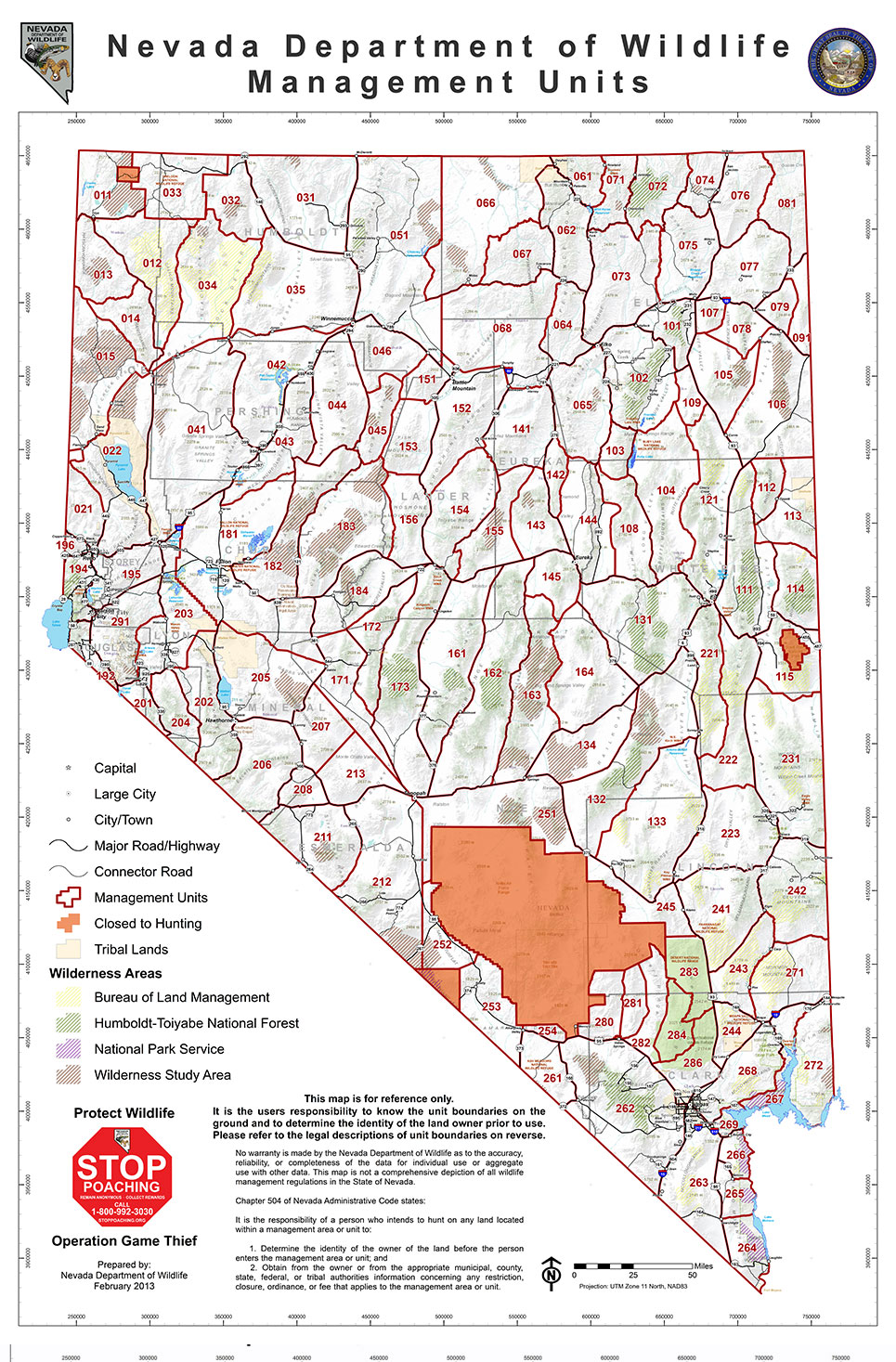 The paid services do a great job of profiling the best units around the country. It takes a massive effort to compile all of that research and knowledge and frankly none of us as individuals has the time & resources required to do a thorough job on every state. However, you can become an expert on one or two of your favorites and for those of you that live in the west, I highly recommend that you become an expert first and foremost on your home state! All the studying stats you want to do can't replace boots on the ground scouting to confirm your research. Don't run away from big bucks/bulls in your home state to hunt similar quality elsewhere at 10X the cost!
Below I have gathered the best 2012 statistics resources for nonresident hunters to research the state of Nevada. I omitted some of the resident draw & bonus point data because you guys living in the Silver State should know Nevada's new website like the back of your hand by now. For those residents that don't have it bookmarked here's the link to Nevada Division of Wildlife Hunt Statistics.
I also did not include data for mountain goat or rocky mountain bighorn because NV is not offering nonresident tags for these species in 2013. When they do offer RM sheep tags and mountain goat tags there is typically only one or two units offered to nonresidents.
Use the information provided at your own risk. Rokslide is not responsible for any errors or omissions. Please refer to the Nevada Division of Wildlife Homepage for the most up to date information.
IMPORTANT NEVADA HUNTING INFO
Big Game Application Deadline is usually the third week of April, 5:00* PM by mail*, 11:00** PM (PST) by internet**
**If you have not applied in NV before or it has been a long time you will need to apply with a paper application or email [email protected] with your name, DOB, SSN, address, phone number AND a copy or photo of your hunters ed card. Turn around is reportedly about 24 hours – Don't Delay!2nd C
hance Big Game Draw: 5:00 PM (PST) June 25th 2013
Ap plication Withdrawal & Bonus Points Points Only Deadline: April 22, 2013
Nevada Division of Wildlife Homepage
NDOW Big Game Internet Application Page
MULE DEER DATA
2012 Bonus Point Data by Hunt Choice NR Mule Deer
2012 Mule Deer Harvest Success & Point Class Data (By Hunt)
2012 Mule Deer Point Class By Unit/Unit Group
Four Point or Better Deer Harvest by Unit 2003-2012
ELK DATA
2012 Bonus Point Data by Hunt Choice NR Elk
2012 Elk Harvest Success & Point Class Data by Hunt
2012 Elk Antler Length By Unit
2012 Elk Antler Point Class by Unit
PRONGHORN DATA
2012 BP Data by Hunt Choice NR Pronghorn
2012 Pronghorn Harvest by Hunt
2012 Pronghorn – Horn Length by Unit Harvested
DESERT (NELSON) BIGHORN SHEEP DATA
2012 BP Data by Hunt Choice NR Desert Bighorn
Desert Bighorn 1992-2012 Average Harvest info by Unit
2012 Desert Bighorn Harvest Check-In Report
CALIFORNIA BIGHRON SHEEP DATA
2012 BP Data by Hunt Choice NR Cal. Bighorn
Cal Bighorn 1992-2012 Average Harvest Info by Unit
2012 CA Bighorn Harvest Check-In Report
2012 ALL Bighorn Sheep Harvest Stats, Score, Age
OTHER NV HUNTING RESOURCES & INFORMATION
NV Draw Results 2007-Present By Name
2013 NV Big Game Hunting Seasons & Regulations