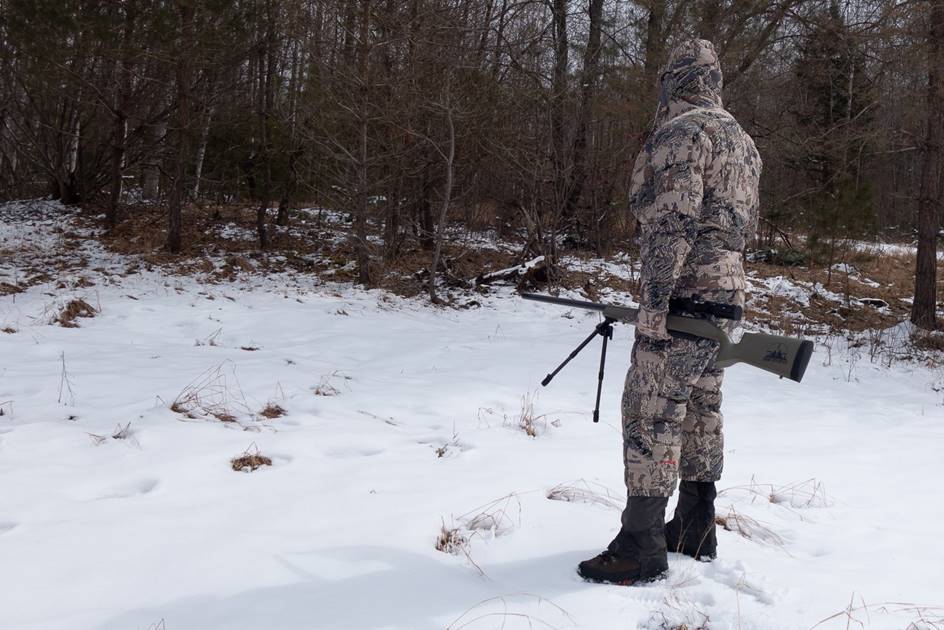 Puffy layers aren't the sexiest of all the layers we use while hunting. And, you don't see a hunter wearing them on the cover a hunting magazine often.  They aren't often used in the crucial moment of truth unless it's the late season, and even then they typically are removed for strenuous activities.  With that said, I have a puffy jacket and pants in my pack on almost every hunt unless the temperature isn't dropping below 50 degrees at night.  They can make getting out of your tent easier in the morning. Or make sitting on a point glassing or a horse saddle for hours tolerable.  They can be worn at night to extend your sleeping bag's temperature rating without carrying a heavier bag.  Basically, they are "essential gear".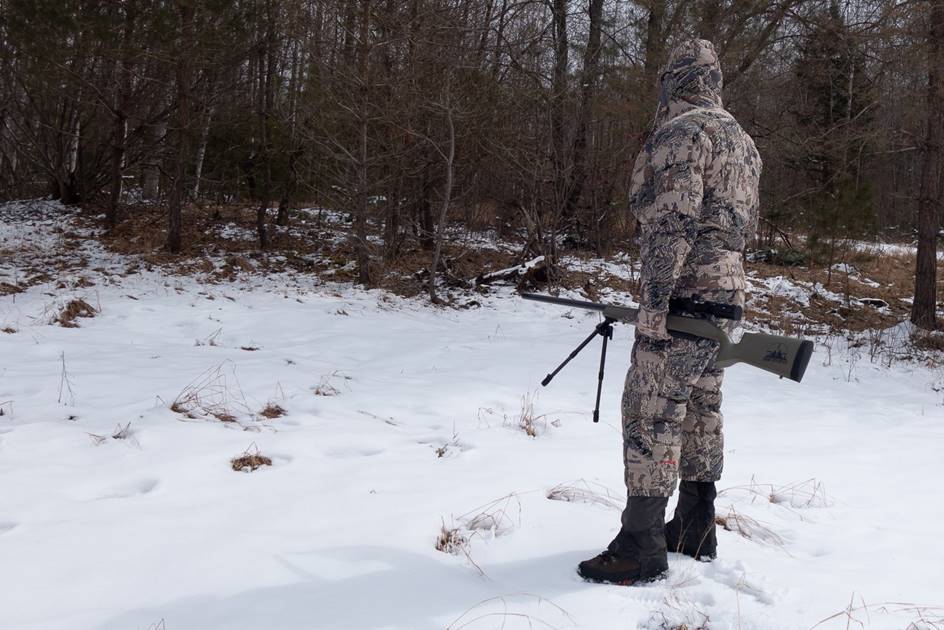 Sitka Kelvin Lite Down Jacket And Pants
New for 2020, Sitka is releasing its new Kelvin Lite Down jacket and pant. See the release here on their website. Both of these new items have a new proprietary Sitka Primaloft 900 fill synthetic/down blend.  The down is independently treated with a DWR and makes up 80% of the blended portion of the insulation.  The synthetic portion of the blend is positioned in the baffle to act as structural support for the down when it gets wet, so no wet clumps at bottom of baffles.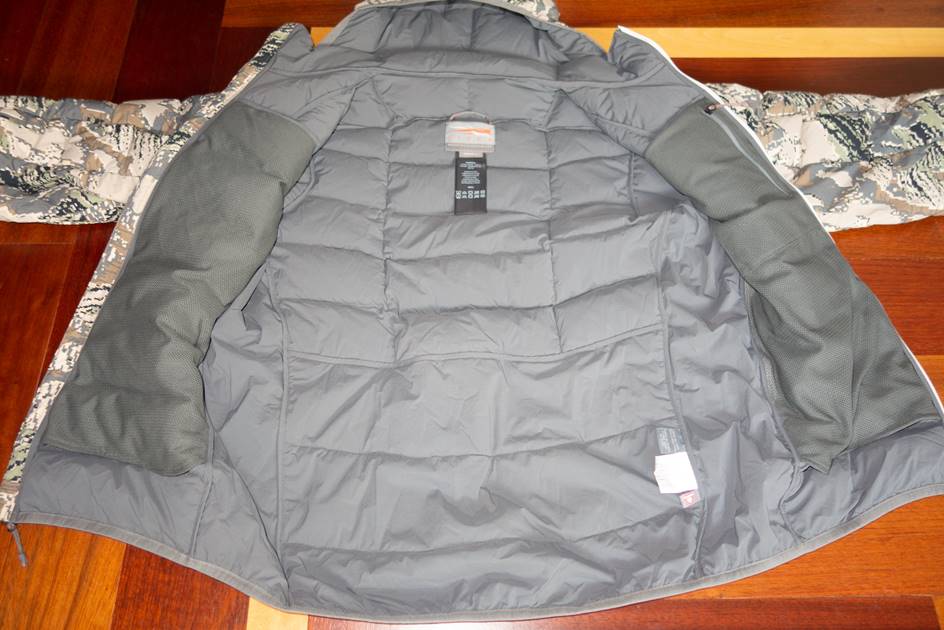 Primaloft Gold
There are strategic areas in the Kelvin Lite Down Jacket and Pants that are all synthetic so that the insulation will still work when compressed. Those areas include under the arms and along the sides of the torso, the lower three baffles in the back area (for backpack), and the entire seat area in the pant.  They use a Primaloft Gold Synthetic insulation in these regularly compressed areas.   This also saves cost as the down is more expensive.
Kelvin Light Down Shell
The exterior of the Kelvin Lite Jacket and Pants is a new proprietary 20D Nylon 2-way stretch shell material that is breathable and has a DWR coating.  Sitka is touting this as the lightest weight textile that can be printed on.  It certainly feels more durable than the shell of the Previous Kelvin Lite Hoody.   The shell is not the quietest material but it's not intended as something you'd be stalking in while wearing it.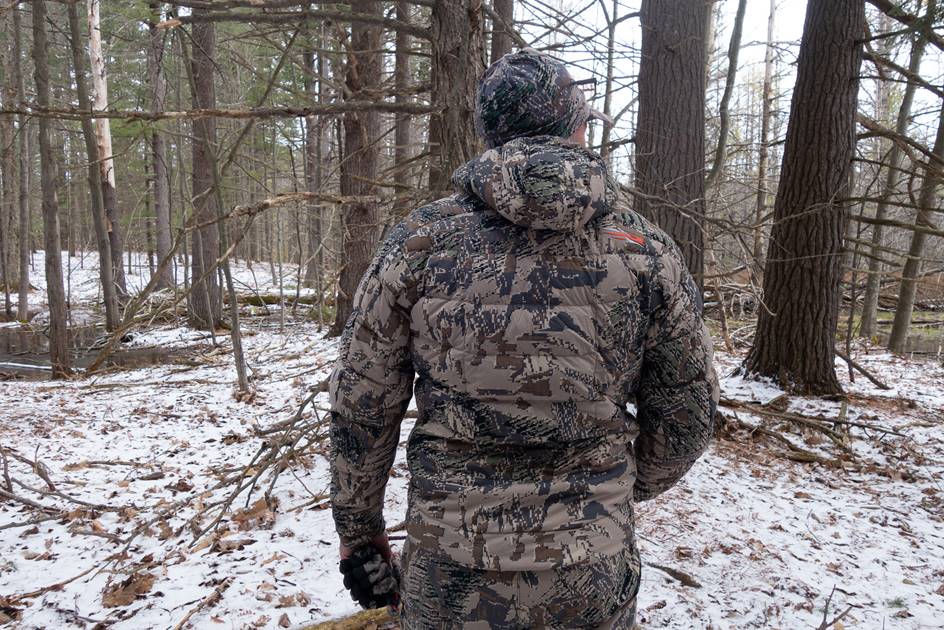 Well Thought Out Design Features
A cool feature that I appreciate is placing the exterior hand pockets high enough so you can access them above a backpack hip belt.  I try not to hike in a puffy but the option is nice and there's no downside I can see.  The hand pockets are mesh on the interior so you can use your body heat to warm your hands but also to create a cross vent buy simply opening both pockets in the case you want to dump heat but keep the jacket on.  Maybe best of all is the jacket can be stuffed into either side pocket to form a pillow.  Gotta love gear that does more than one thing.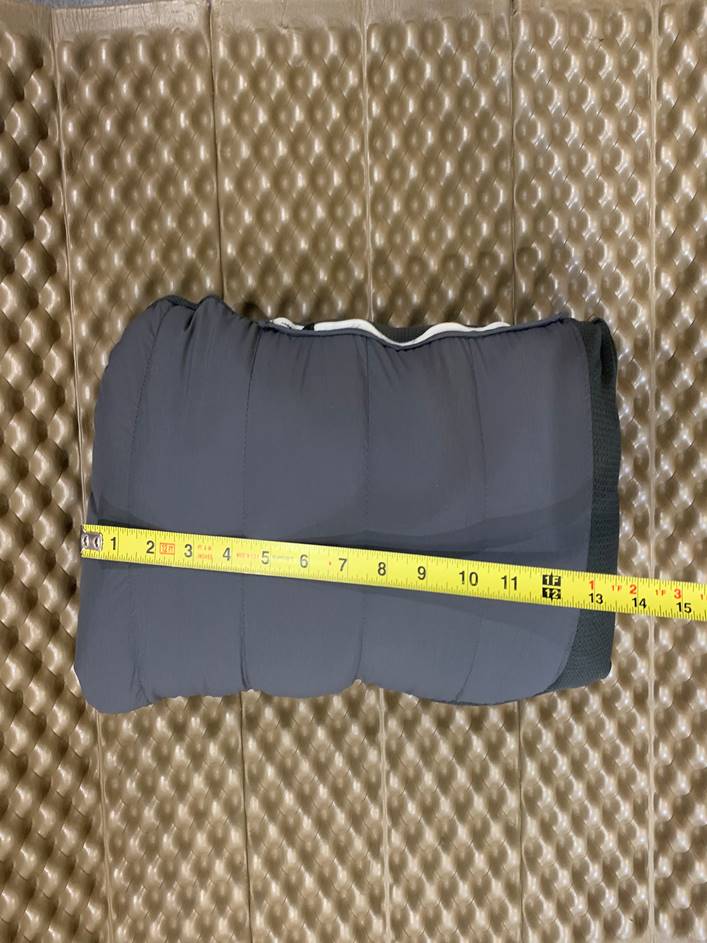 Other cool improvements I noticed are no hardware on the back of the hood.  I often sleep in my sleeping bag with my puffy layer during late September and beyond.  Hoods that have a cord tensioner directly in the rear center drive me nuts at night as I am a back sleeper.
Sitka Kelvin Lite Down Pants
The most obvious difference in the pant is the shortened length of the leg.  My wife calls them my puffy knickers but there was a reason that the design team at Sitka decided to shorten them.  The ¾ cropped length cuts weight, cost, and bulk according to Sitka. The pants cover the top of my gaiters and go almost to the top of my boots.  The zippers on the pant run the full length of the leg so taking them off and putting them on with wet boots won't be a problem.  The zippers are also more forward on the thigh than most side zips.
I found that I liked the shorter length when I was wearing the Kelvin Lite pant with my gaiters in deep snow.  I found myself sitting for extended periods while predator hunting this winter and while I did notice my calves cooler than my thighs, it never became overwhelming. Remember when I said that puffy pants and tops aren't the sexiest to look at?  Well, the pants are definitely "function over fashion".
There will be times when I still pull out the full-length puffy pants and there will be hunts where weight is at a premium or hunts in deep snow that I will use these pants with my gaiters.  I do not think this item is for everyone but there will be hunters that love them.
Weight To Warmth
I own a Kelvin Lite Hoody and a Kelvin Down WS Hoody.  Both of these jackets have seen a tremendous amount of use and I couldn't have been happier with them.  The Hoody is great for milder temps and the WS Hoody is like a 0-degree sleeping bag with arms.  For reference, the new Kelvin Lite jacket is between the two in warmth but is the lightest of them all.   The Kelvin Lite jacket in a large weighed 16.8 ounces and the Kelvin Lite Pant in large weighed 13.7 ounces.
Blended Insulation Is A Winner
In my opinion, the blend of synthetic and down insulation with a breathable shell that is lighter yet tougher creates a more dependable product than an all down puffy. You can order your Kelvin Lite Down Jacket or Pants here.
You can comment on this article or ask Tony questions here.
Check out these other great Rokslide reviews.