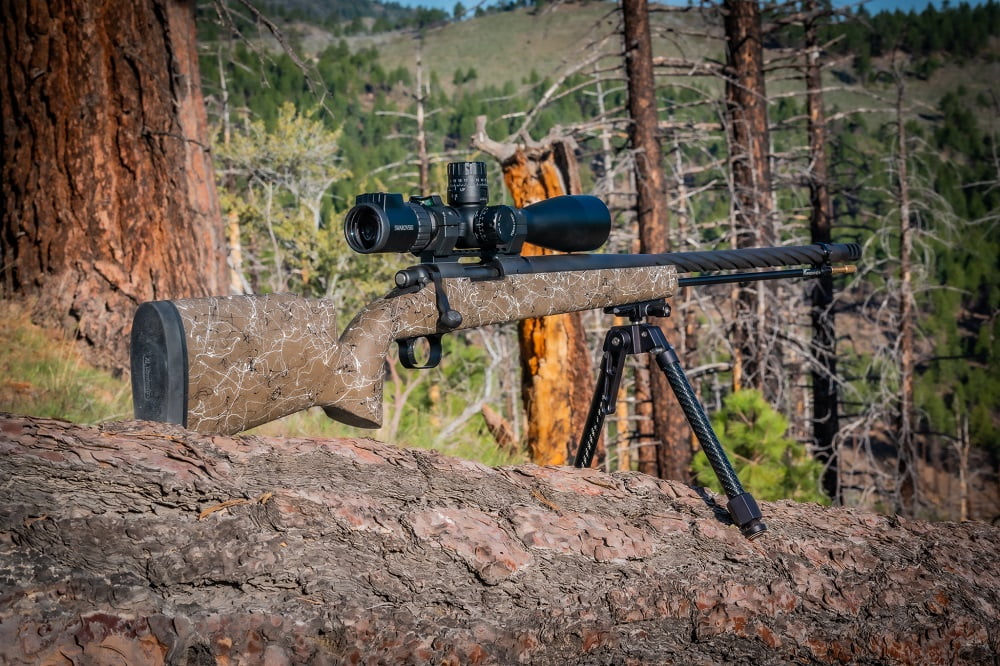 Arrowhead Rifles Muzzleloader Review
If you demand the best accuracy of your centerfire rifles like I do, working with muzzleloaders can be very frustrating. For some, this can deter you from expanding your hunting opportunities and miss out on some of the best hunting seasons the west has to offer. Traditionally, muzzleloaders are not very accurate and are limited to short-range due to state regulations. Lack of quality equipment and practice make up a good portion of that limited range as well. With a good shooting rifle and quality sights, you can expand your effective kill range farther than you thought possible.
In 2019, I was walking down an aisle at the Western Hunt Expo looking at the same old stuff, different booth. Custom rifles hanging all over the place claiming to be the best, the smell of candied pecans in the air, and elk bugles everywhere. I saw a ramrod on the bottom of a fine-looking rifle, which immediately caught my attention as I love hunting with a muzzleloader.
Arrowhead Rifles
The booth I was standing in was called Arrowhead Rifles, and the owner, Luke Horak, showed me some beautiful muzzleloaders. More info here on their website. It didn't take long to figure out Luke knew exactly what he was doing. Arrowhead Rifles builds arguably the best smokeless muzzleloader (SML) on the market, and I can say that before shooting this rifle. Since that day, I've been researching them to see what all the hype is about back east. It turns out, most, if not all, reputable custom builders use Arrowhead's patented breech plug as well as various other parts they offer. This breach plug is designed to have minimal blowback, a common problem with muzzleloaders, both smokeless and black powder.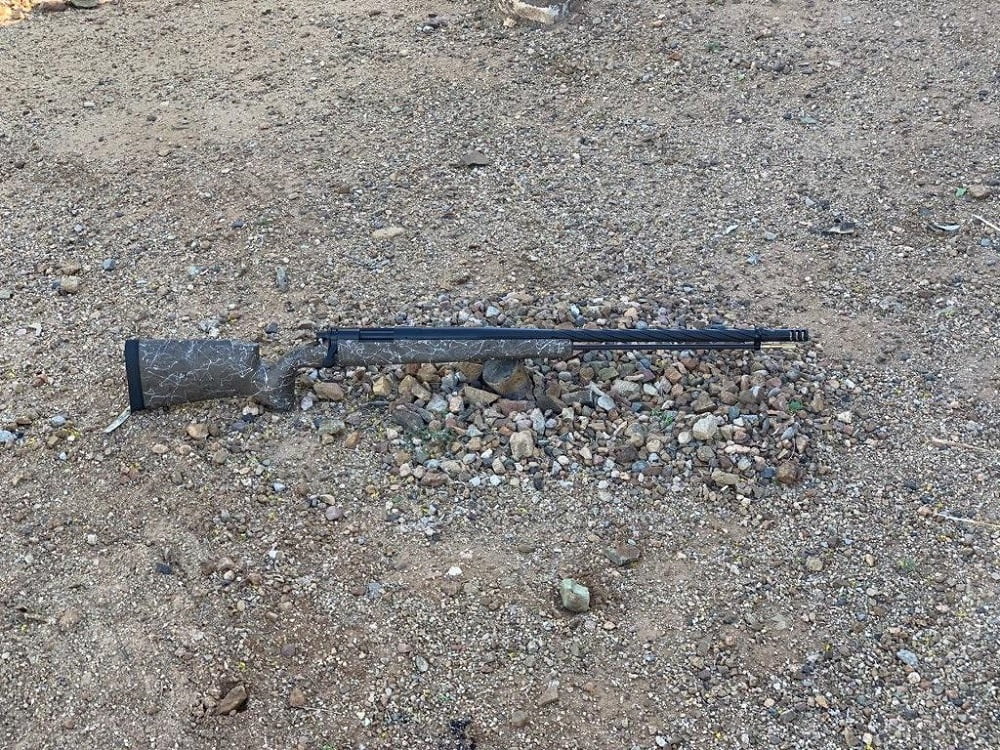 Legal In My State?
I know what you are saying; I can't shoot a smokeless muzzleloader in my state. As the saying goes, "the best SML makes the best Blackhorn 209 muzzleloader". I have not shot a load of smokeless through this rifle, nor do I plan to unless I take it to a state that allows it for hunting. This rifle is legal in most western states, except for states that require a no.11 or musket ignition. When using Blackhorn 209 with this rifle, I can get over 2550 FPS with a 300-grain bullet. That is smoking fast! If I did use a smokeless powder, I would be looking at around 2800 FPS.
Complete System
The Arrowhead muzzleloader comes as a complete system with everything you need except for powder and primers. You will also need a hand primer and powder scale. SML is not like your traditional muzzleloader, as there is a little bit of a learning curve to go along with it. For starters, this is a bullet to bore system, meaning no Sabots or power belts. You use a bullet that is sized precisely to your barrel. Since I am not using a sabot, I chose a .45 caliber. That seems to be the most common choice with SML.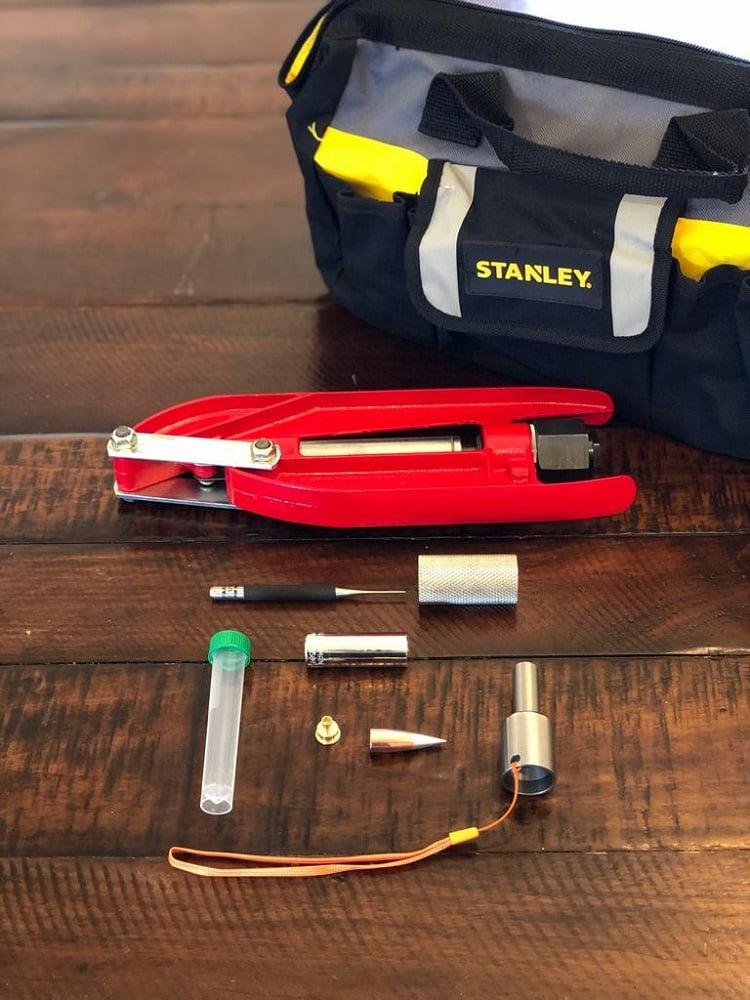 Built With Top Quality Parts
The muzzleloader itself is built off of a Remington 700 action with a 20 MOA rail, Brux 1:20 twist 26″ barrel, and a muzzle brake. The barreled action is then coated in Nitride for long-lasting protection. A Triggertech trigger is installed, then dropped in an AG Composites Alpine Hunter stock. I had them put a dovetail for a front sight to run it in open sight states. They suggested a Lee Shaver #17 front sight and an XS rear sight, mounted directly to the rail. I ran this set up in Colorado and feel very comfortable out to 300 yards, which is pushing the limits with open sights!
Extremely Accurate
I own a handful of custom rifles that flat out shoot. I would never have thought a muzzleloader would be up there with my top shooters, but it is now. After working up a load for it quicker than I would like to due to hunts, this rifle shoots consistently under .5MOA. I know it has more in it once I find time to really dial in a load.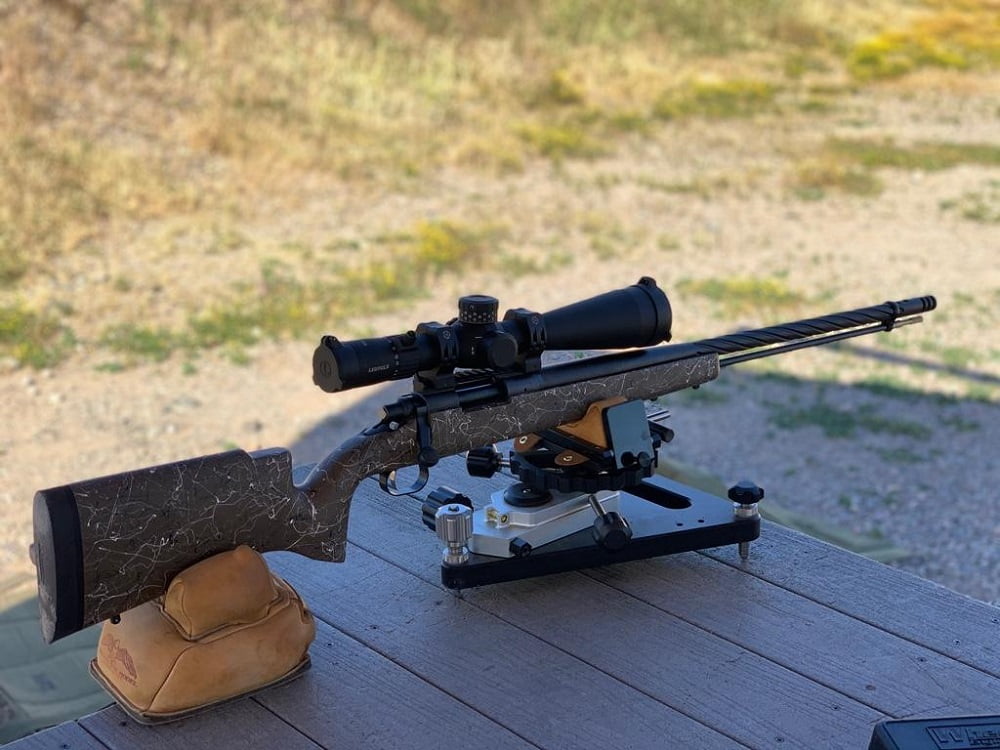 I was fortunate enough to hunt Mule Deer in Colorado and Utah this year with this muzzleloader. Even though I hiked quite a few miles over the 23 days with it strapped to my pack, unfortunately, my hunting skills did not provide a grip and grin photo to insert below. The only time I pulled the trigger during that time was to check zero after I installed my scope for the Utah hunt. After that long trip, I shot the rifle when I got home to clean the bore. Not to my surprise, it was still holding zero.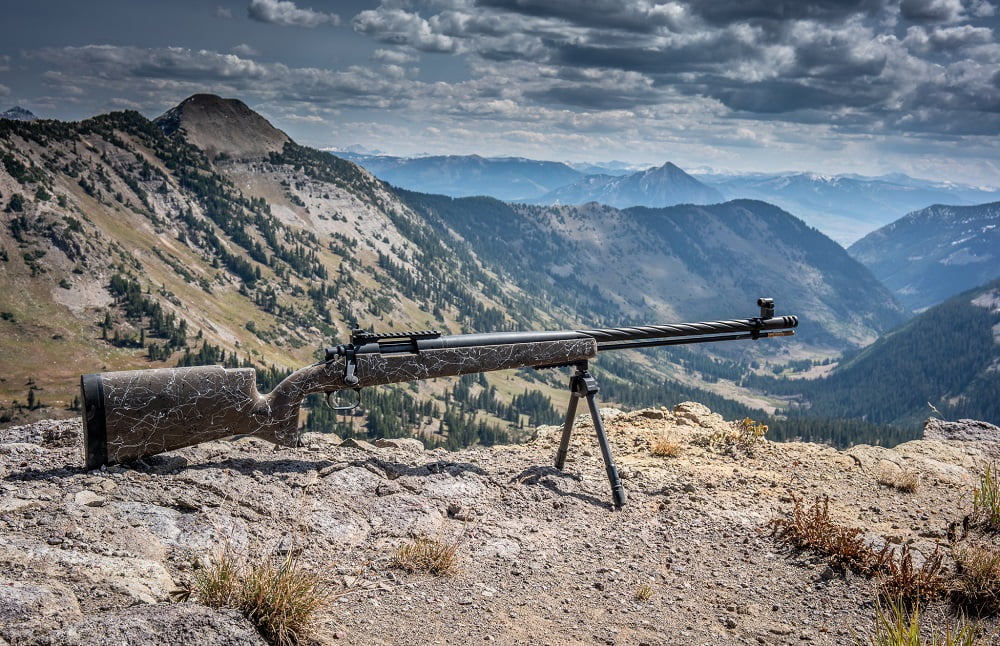 Quality You Can See
Fit and finish are top-notch as expected, with a hefty price tag starting at $4,000. The nitride finish has been holding up well, and being built on a 700 platform makes it familiar in the hands. The final weight without sights or scope came in at 8 pounds, 3 ounces. This is the first AG composite stock I've owned, and I see why it is Arrowhead's choice. Not only are they light, but they are also very ergonomic. I absolutely love the palm swell. As much as I've beaten it up this year, the finish has held up nicely as well.
Overall, if you are looking for a muzzleloader that is as accurate, if not more accurate than your centerfire, an Arrowhead MZ is for you. Legal in most western states, it is now my go-to for muzzleloader season. You can order yours here.
You can comment on this review or ask Travis questions here.