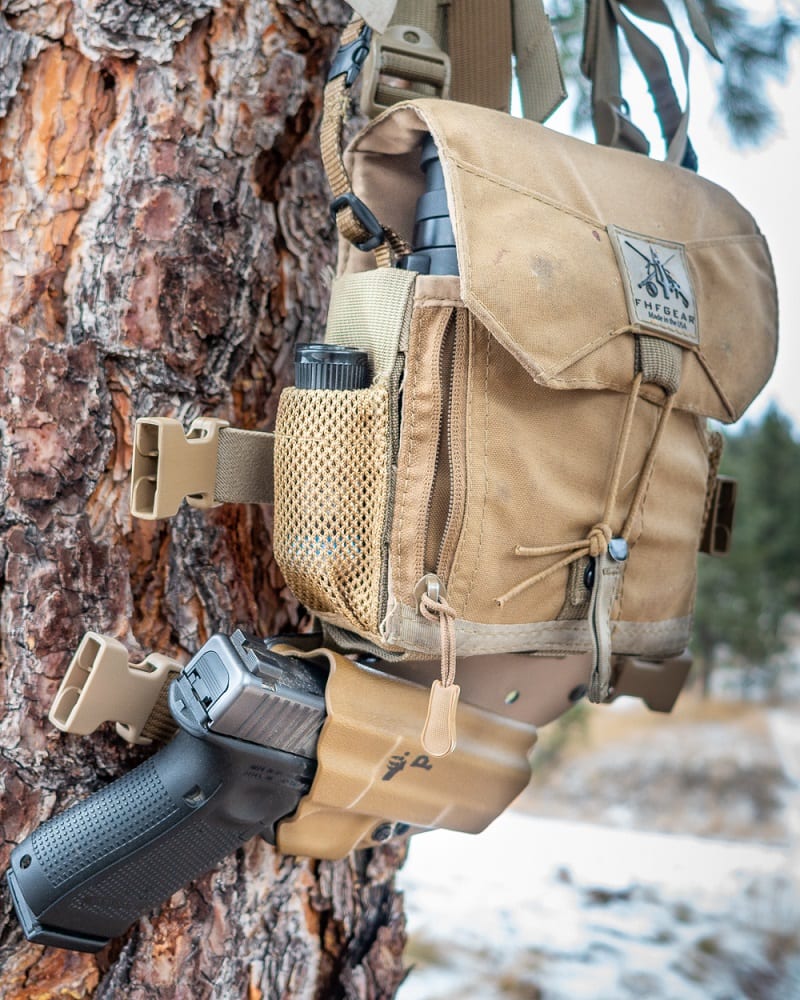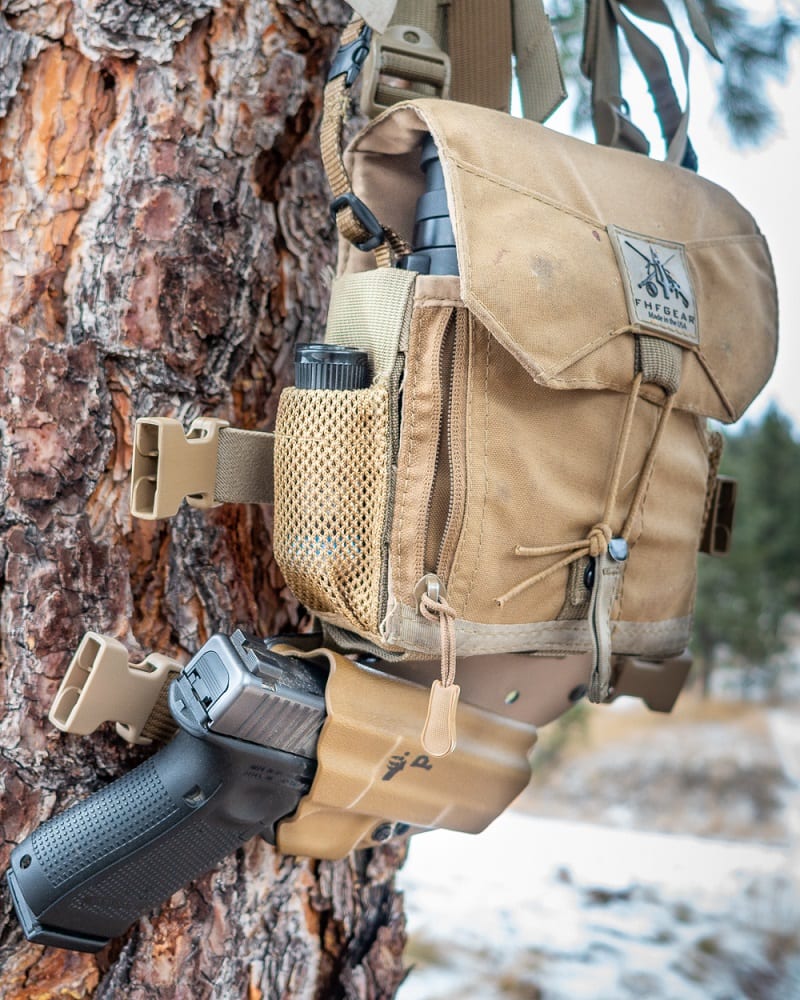 FHF Gear PRO binocular harness and Razco Gear Holster Review
Back in 2012, I took a long drive with a couple of close friends. I started in Hamilton, MT and ended in interior Alaska. We were hunting moose without guides, drop camps, or a backcountry flight. All we had was our gear. Without being able to afford a bush flight, I borrowed my dad's old Kawasaki four-wheeler and we trailered it and a UTV all the way across Canada to the Yukon River basin.
How it all started for me
I had a bunch of nice new hunting clothes, my old reliable Savage 7mm Remington Magnum I call "the ugly stick," and my trusty Swarovski SLC Neu 10X42 binoculars. For those that haven't been to interior Alaska, it's big and wide open. If you get any elevation at all it feels like you can see the curvature of the Earth. Those binoculars got a ton of use, and I had to have them at the ready. Luckily, I had recently picked up a binocular harness from Paul Lewis at a then-little-known company called FHF Gear. "Fish, Hunt, Fight" was the name and mantra of the company. Paul, a full-time law enforcement officer in Montana who loves to hunt and fish decided to make his own gear for his passions. Turns out other people wanted that stuff too.
I liked how the FHF harness fit tight to the chest and didn't seem to bounce, so it was a natural choice for a trip thousands of miles in a truck and hundreds of miles across bumpy tundra straddling a 'wheeler.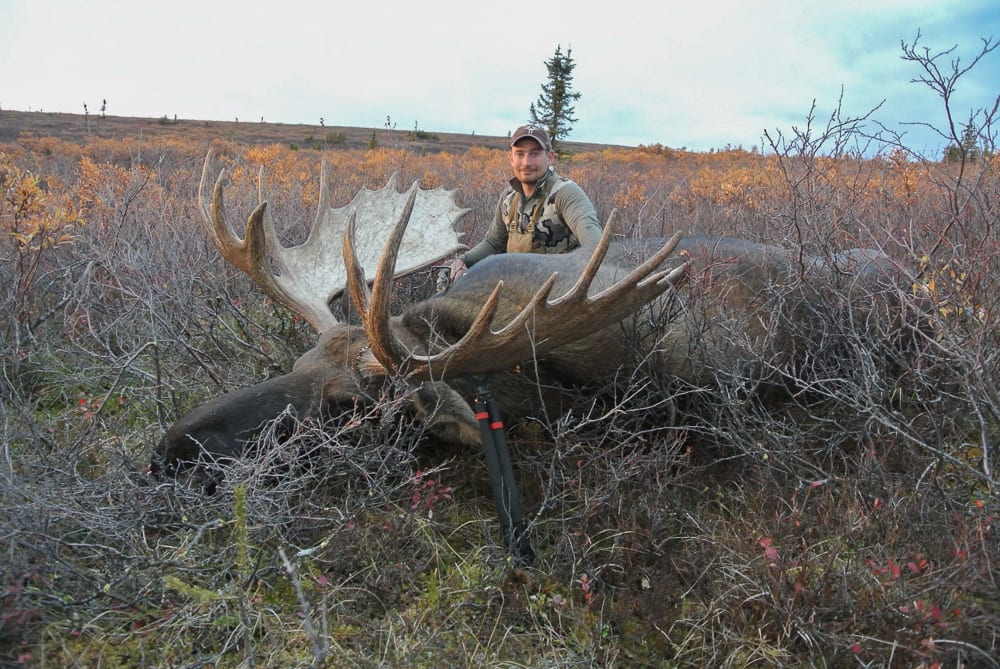 The trip was an incredible experience. My buddies and I ended up going three-for-three on public land bulls. I pulled the binoculars out and put them back into that original harness over and over. The little front zipper pocket was a good place to keep my license, which came in pretty handy when the Alaska State Trooper stopped me for a license check.
"Well sir, I actually DO have my license right here.."
I came back with my binoculars looking brand new and a new favorite piece of gear. Apparently, I wasn't alone, as FHF Gear grew rapidly in popularity. Everybody and their brother soon ripped off the FHF design, and knock-offs were at every trade show over the next few years.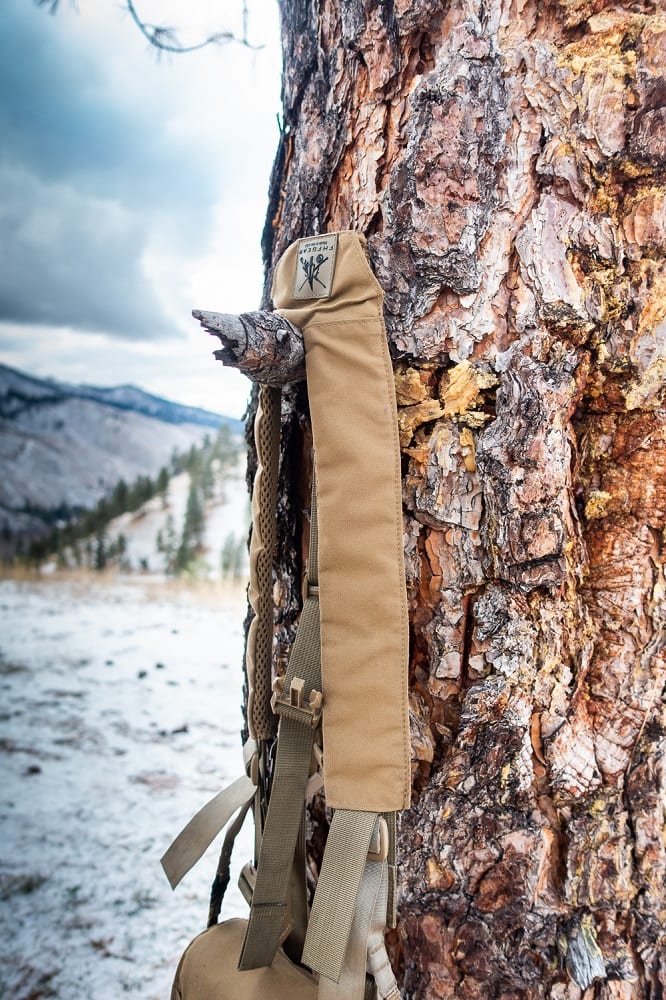 FHF Gear PRO-M
Fast forward to 2018 and the harness is still going strong, but the logo tab is unreadable and the Cordura is nicked here and there. I saw that Paul had updated the design to the PRO-M, and decided to give it a shot. Also included was the shoulder padding accessory.
Along with the harness, Paul also sent a Kydex holster he offers on his website for my Glock 23 from Razco Gear, another company based out of Bozeman, Montana that FHF Gear has a collaboration with. The Razco Gear holster pairs perfectly with the FHF Gear Harness Pro-M, attaching directly to two webbing loops on the bottom of the harness and integrating to the existing side straps with two additional buckles.
What's new with the PRO-M?
The PRO-M harness maintains all the features that made the original great: Full protection for your expensive optics, quick release straps for sharing optics in the field, a zipper pocket for safekeeping small items, easy in-and-out for your optics, two mesh pockets for wind check, and quality materials put together right. But FHF Gear went on to improve an already great design. The molle webbing on the bottom allows attachment of other accessories including FHF's hand warming muff, or bear spray holster. The top flap now includes two slot pockets perfect for reed calls. The material lining the inside of the harness is soft microfiber, providing a cozy bed for your optics. The shoulder pad isn't necessary but does add a little comfort over the shoulders. It isn't overly padded though, and never irritated my shoulders under my pack straps.
The Razco Holster was a revelation
Like many Western Hunters, I have been on a constant search for the best way to keep a sidearm handy when in the backcountry, especially when bowhunting. That search is over. With the harness and side straps properly adjusted, the holster kept my Glock at the ready, but out of the way of my pack straps. When I dumped my pack, I still had it with me at all times. The Kydex was formed perfectly and provided full coverage to the trigger and required a determined effort to draw. With a little practice, the draw cycle became second nature.
The FHF Gear PRO-M stays tight to the chest out of the way, whether used with the Razco holster or not. I was easily able to draw and shoot my bow with everything staying out of the way. I even shot from the prone with a rifle without ill effect.
A couple real winners
The PRO-M harness goes for $98. The Shoulder pads will cost you an extra $20. And, the Razco Holster is another $99.
These companies are run by good people that stand behind their made-in-USA products. FHF Gear warranties materials and workmanship, but will repair wear-and-tear for a reasonable charge as well. Razco similarly has a "no BS" warranty and will fix or replace your gear "should it ever break".
The FHF PRO-M harness and Razco Gear holster are at the top of their respective markets and I fully recommend them.
You can comment on this article or ask Matt questions here.