.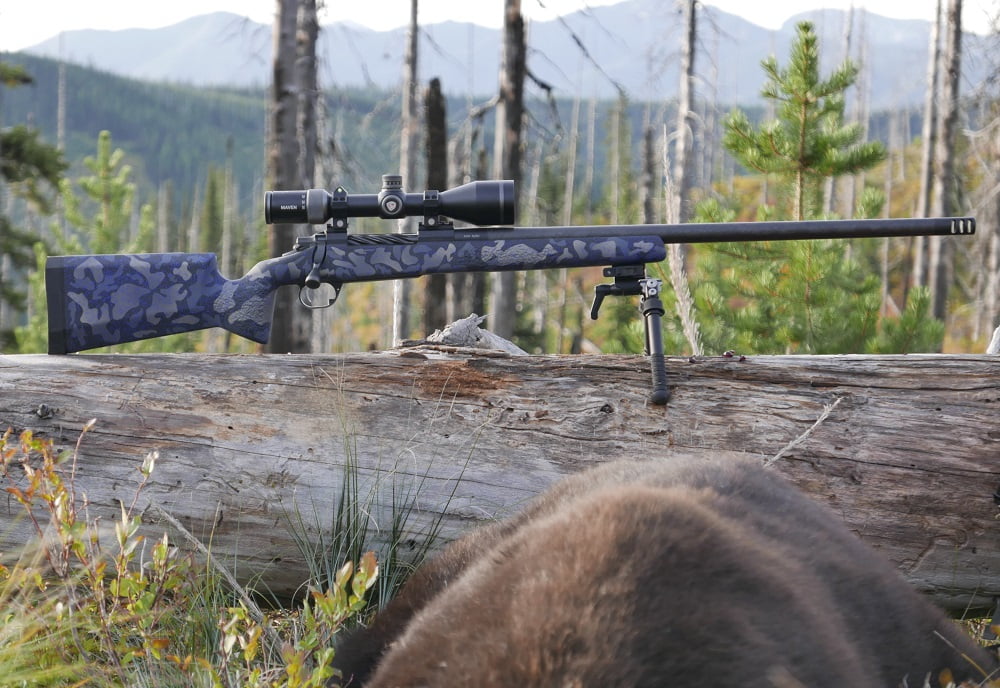 Depending on perspective, the phrase "custom rifle" can awaken mental images of what the perfect rifle should look like. Some shooters dream of elaborate metal work bedded in a fine hand-cut checkered stock made out of an expensive rare wood. Others think of cutting-edge components, precisely machined, aligned, and assembled in a way to optimize performance in the mountains or on the range. Neither outcome is wrong. It all depends on the wants or needs of the shooter. For the custom rifle in this review, I desired the latter. That's why I chose Lane Precision Rifles for my build. More info available at their website.
Goals
It was February of last year when I conveyed my thoughts to Dallas Lane of Lane Precision Rifles (LPR), on what a "do anything" custom rifle would look like. For the conditions, style, and game intended to hunt, I wanted a rifle with the following attributes:
Trouble-free long-range shoot-ability: Meaning a rifle that is stable and easy to shoot in most field positions and has the accuracy to make long range hits.
Light weight: As a backpack hunter, a rifle shouldn't be burdensome to carry into the backcountry nor taxing to carry in hand all day. Yet it needs some heft to make for stable shooting, as dictated by point #1. The maximum weight for this rifle had to be under 10 pounds.
Functional at close range: Although long range opportunities exist in the terrain I hunt, quick off-hand shots at close range occur more frequently. I wanted a rifle that is easily mounted to the shoulder and a barrel that isn't so long it becomes a burden in the thick brush.
Pushes a heavy .308 caliber bullet at high velocities: With elk, mule deer, and large bodied bears as the target species; a heavy high ballistic coefficient bullet is desired to maintain down range energy and penetrate deep when odd angles are encountered.
The Build
With these straightforward goals in mind, Dallas rattled off a list of parts that, when assembled, would meet my vision. The following is a list of components used in the LPR rifle build.
Action
The heart of this rifle is a Defiance Machine Deviant GA Hunter action in long action length. It has an integral 20 MOA mount machined into the action. The mount has six slots for variable scope ring spacing. The bolt is heavily fluted for weight savings. And, it has an M-16 style extractor and dual ejectors. This provides trouble free and positive case extraction. The internals of the bolt body and firing pin have a Diamond Like Carbon (DLC) coating. DLC is also applied to the bolt rails in the action. The DLC helps minimize friction of moving parts and increases corrosion resistance.
Barrel
The barrel is a 26-inch Proof Research carbon fiber in Sendero contour with a 1:9 twist. It's chambered for a 300 Remington Ultra Mag and throated for 220 grain Hornady ELDX bullets. The muzzle brake is a shorter 3-port style that adds an extra 1.25 inches to the length of the barrel.
Stock
The barreled action sits in a Manners Composite MCS-EH1 Elite carbon fiber stock. There are custom milled aluminum pillars installed that mate perfectly with the action. This stock has flush cup sling mounts on the side and a single slot rail for mounting an Atlas bipod. The recoil pad is a 1-inch Limbsaver for maximum recoil reduction. The stock has been meticulously hand-painted in a grey and black pattern with a subtle blue fleck on top for a true custom look.
Trigger
The trigger is a Bix'n-Andy TacSport single stage set at 1.5 pounds. These triggers are fully enclosed to keep the elements at bay yet can be opened up and cleaned, if for some reason they get dirty.
Bottom and internal metal
The bottom is a Hawkins Precision Oberndorf style hinged floorplate with a Wyatt's extended magazine box optimized for the width and length of Ultra Mag cartridges.
Scope and Rings
The scope is a Maven RS.3 in 5-30x with a 50mm objective lens, mounted in Hawkins Precision low rings that are .885 inches high and machined from aluminum.
Performance and Overall Impressions
The rifle was completed in May and shipped to my local Federal Firearms Licensed dealer in a bomb-proof Pelican hard sided case with custom cut foam for the rifle, bipod, ammo boxes, rangefinder, and Kestrel wind meter. The complete rifle with scope and rings weighs 9.46 pounds. The fit and finish are top-notch. The application of the Cerakote is flawless as is the machining and mating of the parts, i.e. the seamless fit of the muzzle brake. The bedding of the action in the stock is top-notch and what you would expect from a detailed rifle maker.
Accuracy Is Guaranteed
The accuracy of this rifle is nothing short of amazing. The largest groups I shot with this rifle were during the initial testing. I was using unfired brass, and they hovered around 0.5 Minute of Angle (MOA). With the shoulder bumped to 0.001 inch on once-fired brass, the groups tightened into a range of 0.16 to 0.25 MOA. At extended ranges (1000+ yards) from field positions, I was able to shoot five groups in the 0.48 to 0.50 MOA range. Every LPR rifle built comes with a 0.5-inch guarantee, and this rifle easily exceeds it.
Matching Chamber To Bullet
After choosing a cartridge for this build, Dallas asked what specific bullet I intended to use. He would throat the chamber to maximize the length of the cartridge. That would minimize intrusion of the bullet into the case, which will optimize its ballistic performance. This allows for the use of more powder and/or lower pressures for higher velocities, as well as seating the bullet near the lands for minimal bullet jump. This is one of the least known advantages of going the route of a custom rifle, yet one of the most beneficial.
Velocity Performance
Using the 220 grain Hornady ELDX in this chamber I've been getting velocities of 3150 to 3170 feet per second (fps). And, without signs of excessive pressure. For comparison, using the same bullet in the Cooper Open Country LR 300 RUM, which is a factory spec chamber, velocities topped out at 2950 fps before showing signs of pressure. The additional 200 fps are significant, with more downrange energy and considerably less wind drift–both crucial factors in long-range hunting.
Rifle Weight
In real-world hunting scenarios, groups at longer distances start to open up when rifles get too light. The extra weight seems to muffle twitches and tremors of the shooter when adrenaline is flowing and heart rate is elevated. Conversely, a long-barreled heavy rifle can be unwieldly to carry in the mountains. At 9.5 pounds this rifle isn't sheep rifle skinny, but it isn't a boat anchor either. It falls into that sweet spot where long range shoot-ability and packability are evenly balanced. Most of the season I carried it in hand. Or, sometimes strapped it to my pack on long hikes into the backcountry. Under most conditions it was not a burden to carry. One exception was crawling through heavy alder where everything is a burden.
The reason I prefer to carry my rifle in hand is for the likelihood of a quick close-range shot. A majority of my rifle kills are quick offhand shot at less than 100 yards in heavy timber. The bull elk I killed this past season in Montana is a perfect example of how having the ability to execute a quick shot is critical. I'd tracked two bulls through a tangle of timber. I had a split second to shoot one of them at less than 80 yards. He was quartering away hard and the vitals were almost obscured, yet the rifle settled quickly. The trigger broke crisp and the bull was dead on his feet. Without a quick shouldering rifle, it might not have worked out so well.

Benefits of a Custom Rifle
When discussions turn to custom rifles, the question always asked. Why build a custom when there are great shooting factory rifles for less? One of the superior qualities of a custom rifle is the ability to craft it into exactly what you want. The option to select a barrel with specific twists, length, and contour and have it mated with a specific action and stock is what a custom build is for. And the choices of cartridges, coatings, machine work, and peripheries are endless. A custom gunsmith such as Dallas will build whatever the customer wants. And, He'll do it in a way that usually exceeds the intended goals. You can't get that in a factory rifle. Overall, I'm extremely happy with the combination of parts used in this build, and impressed how they all work together. The performance clearly surpasses my expectations.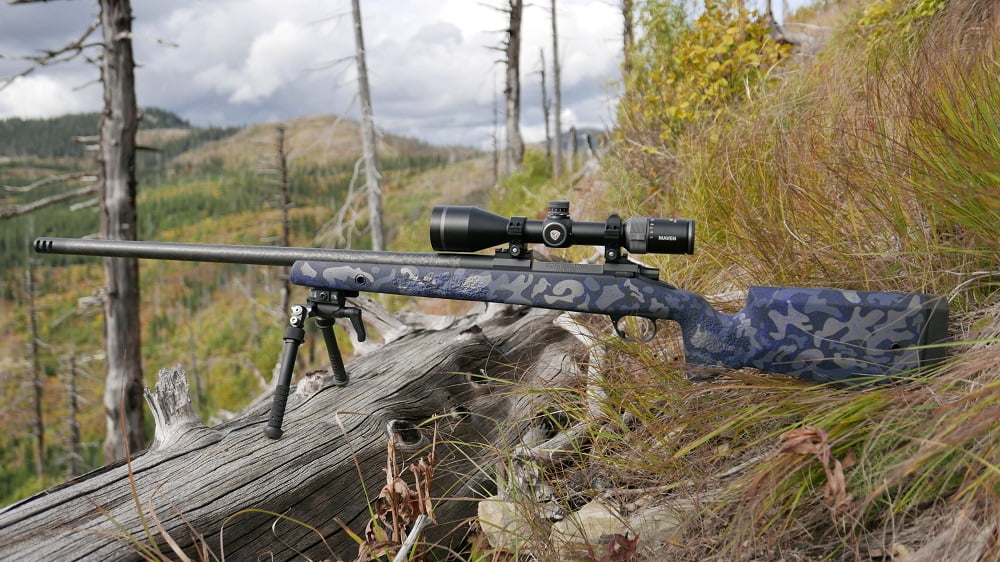 Price And Contact Info
Rifles from LPR start around $2800 and go up from there depending on the components selected. If you are interested in a custom rifle from Lane Precision Rifles check out his website or his Instagram page.
You can comment on this review or ask Josh questions here.
Take a look at these other great rifle reviews.