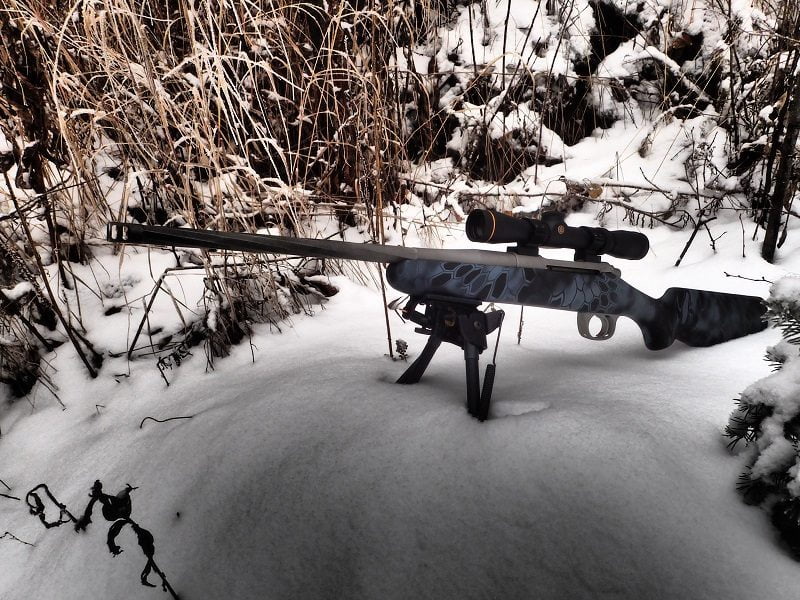 Uberlight Kimber Rifle Build
I have always been drawn to lighter weight rifles. Maybe it's because my first hunting rifle was relatively light, and these type of rifles feel the best in my hands. Whatever the reason, when I started to seriously pursue backpack style hunts more than a dozen years ago, I really started to value what items can function for their given task while keeping the overall weight of my pack down.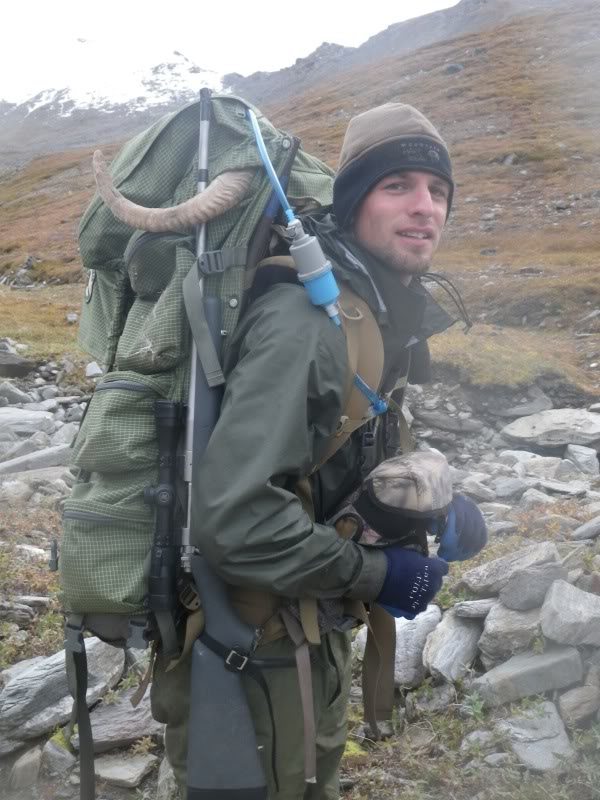 In 2011 I purchased my first true lightweight rifle, a Kimber Montana chambered in .308 Win. Since that time, it's killed its fair share of critters while also having parts and pieces upgraded to make it even lighter. After only two years of owning the rifle, I had it down to less weight than the highly touted new Kimber Mountain Ascent version that was launched that same year.
Last year, after a bit of research, I decided to go all in and see just how light I could get this rifle. Bouncing some ideas off my gunsmith Derrick Moffitt, of Last Frontier Custom Guns in Palmer, Alaska, we came up with a plan to turn this rifle from an ultralight to an uberlight. By the spring of 2017 the end result was a rifle that came in at 3 pounds 9 oz bare, and less than 4 pounds 6 oz scoped with a Leupold 2-7x28mm. In fact the rifle with the scope on it is nearly 3/4th of a pound lighter than a Kimber Mountain Ascent in 6.5 Creedmoor. I find this pretty amazing given that the Mountain Ascent is considered to be one of the lightest factory rifles in production today.

While that weight is very trim, it doesn't do much good if it isn't accurate. Realistically for the ranges I shoot game from, usually 300 yards and less, 1.5 MOA is plenty accurate for me. Fortunately, I have found a couple loads that consistently shoot MOA, exceeding my minimum accuracy threshold.
Below is a list of what was done to take the factory Kimber Montana that started as a .308 Win. at 5 pounds 2 oz down to what it is now: a 358 Win. at 3 pounds 9 oz (57 oz).
Parts replaced:
Replaced the factory steel bolt handle with a titanium bolt handle.
Replaced factory trigger guard with an aluminum trigger guard.
Replaced factory stock with a MPI microlight stock.
Modifications done by JES reboring:
Cut barrel down to 16.25"
Rebore barrel to 358 Win. caliber (more on why below)
Modifications done by Last Frontier Custom Guns:
Flute bolt
Spiral flute barrel
Port barrel to help reduce recoil
Skeletonize the action
Skeletonize the trigger guard
Replace factory steel action screws with titanium action screws
Fit and full length bedded the MPI stock to the action
Specific questions about the gunsmithing can be directed to Derrick Moffitt from Last Frontier Custom guns (contact info below), who can elaborate on specifics better than I can.
The single greatest weight savings in this project was achieved by replacing the factory stock (which was 24 oz) with an MPI microlight stock which is exactly half the weight at 12 oz fully bedded. Yes the bedding did add a small amount of weight to the flyweight stock, however I felt the improvement in accuracy to this rifle is more than worth the ounce or two in this instance. As a result I saved roughly 3/4th of a pound simply by replacing the factory stock.
Finally, I had Alaska Hydrographics hydro dip the stock in Kryptek Typhon, as well as add grippy clear coat to make the rifle much easier to hold onto in wet conditions. I have previously had this clear coat added to several rifle stocks I own, and I really have come to prefer this over factory stock finishes. Although this also added an ounce or two back to the weight of the stock, the better look and feel of the hydro dip and clear coat is much superior to the standard look and feel of the stock as it comes from MPI.
A couple of factors influenced my decision to have the .308 bored out to .358. First off, boring out the barrel removes metal, which makes the rifle lighter. Secondly, I knew I was going to be cutting the barrel down to 16.25" in an effort to make the rifle as small and handy as possible. Generally speaking, the bigger the bore means less velocity loss for every inch the barrel is cut. This is due to the fact that the backside of a larger diameter bullet has more area for the expanding gasses to act upon than the smaller area of a bullet in a smaller caliber.
Finally, the main reason I chose the 358 Win. caliber is because of the versatility it offered. At  4.35 pounds with a scope, this rifle is roughly 1⁄2 pound heavier than many hand cannons folks carry for bear protection here in Alaska (the S&W 460V, for example). In fact I carried this rifle on the 2017 Rokslide Packraft Rondy for bear protection instead of the 44 mag that I usually carry. The 358 Win. will not only have three times the energy at 25 yards than my 44 mag, it will also give me an opportunity to hunt a bear should we spot one on a summer backpacking trip. I am much more likely to deliberately hunt a bear while out hiking and scouting, rather than having to actually use it in a bear defense situation. I feel very comfortable taking a grizzly inside 300 yards with the .358, which is something that would certainly not be an option with my 44 mag revolver.
The 358 Win. will never be an ideal long range cartridge, however, it's very versatile. I can shoot lower recoiling loads of 150-160 grain bullets at 2800+ fps, to full house 200 TSX bullets 2600 fps for all round hunting, all the way up to bear protection rounds of 225 A-Frames at 2400 fps. All these velocities were measured from the 16" barrel using a Magnetospeed chronograph. The above loads gives a lot of versatility to the rifle as a bear protection firearm and a hunting rifle. Couple this with the fact that a 358 Win. can also be loaded with cheap handgun bullets made for hunting with a 357 mag handgun, means one can make a super soft recoiling load that will still have bullets designed to expand at much lower velocities. Furthermore, these handgun bullets can also be loaded subsonic for a quiet small game load, too.
If one is looking for a quick way to get into a sub 4.5 pound for roughly the same price as the Kimber Mountain Ascent, simply purchasing a Kimber Montana and putting an MPI Microlight stock will get you there.  You'll be a 1/2 pound lighter than the Mountain Ascent, no question.
While this uberlight rifle is certainly a niche rifle, it's going to go along on most of my backcountry trips. At less than 4 pounds 6 oz. and an overall length of 34 inches, it just doesn't take up a lot of space or add a lot of weight to a pack. I certainly look forward to hunting with the rifle in the years to come.
You can comment or ask Luke questions here.
Contacts:
JES Reboring – Website: JES Reboring – Phone Number: 1-541-942-1342
MPI Stocks – Website: MPI Stocks – Phone Number: 1-800-714-1215
Last Frontier Custom Guns – Website: Facebook – Phone Number: 1-907-745-3906
Alaska Hydrographics – Website: Alaska Hydrographics – Phone: 1-907-715-4438