Wiggys Waders
by Ross Russell
After starting another Elk Hunt in Northwest Montana with wet feet after multiple river crossings, I came to the conclusion that there had to be better way than my current method of keeping my feet dry. I normally use plastic bags and duct tape, but it does not work! I was hiking way too far in to wear standard waders, so I needed something light weight, small to stuff in my pack when not in use, and that went on quickly and can be removed just as quickly.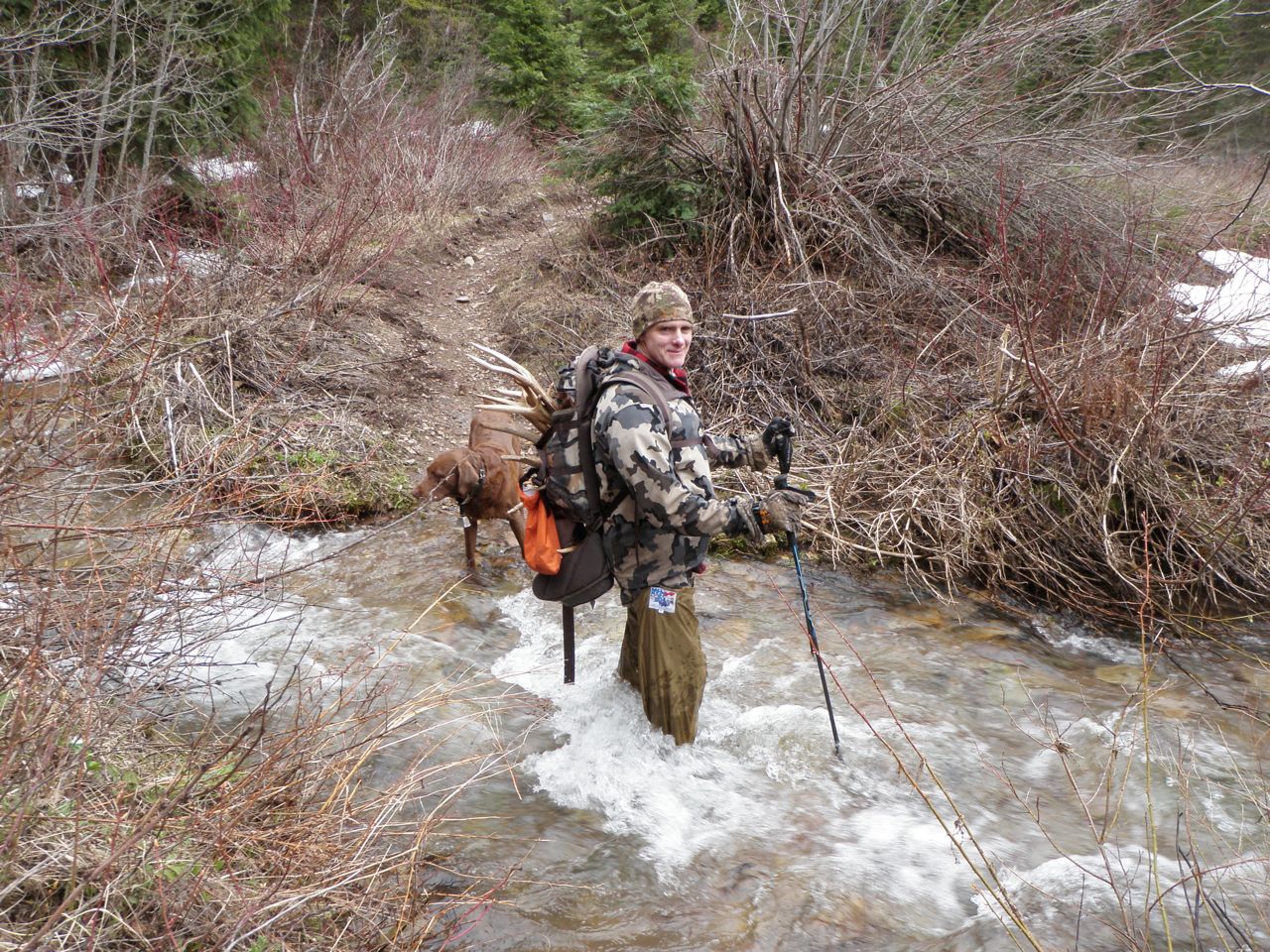 After some research on-line and a few Google searches I found my solution, Wiggys Waders out of Grand Junction Colorado. These waders will slip on and off very quickly for each river crossing, they are extremely light weight, condensed down to the size of a Gatorade bottle, have traction on the bottom to maintain balance on slick rocks and do not require you to take off your boots at each crossing.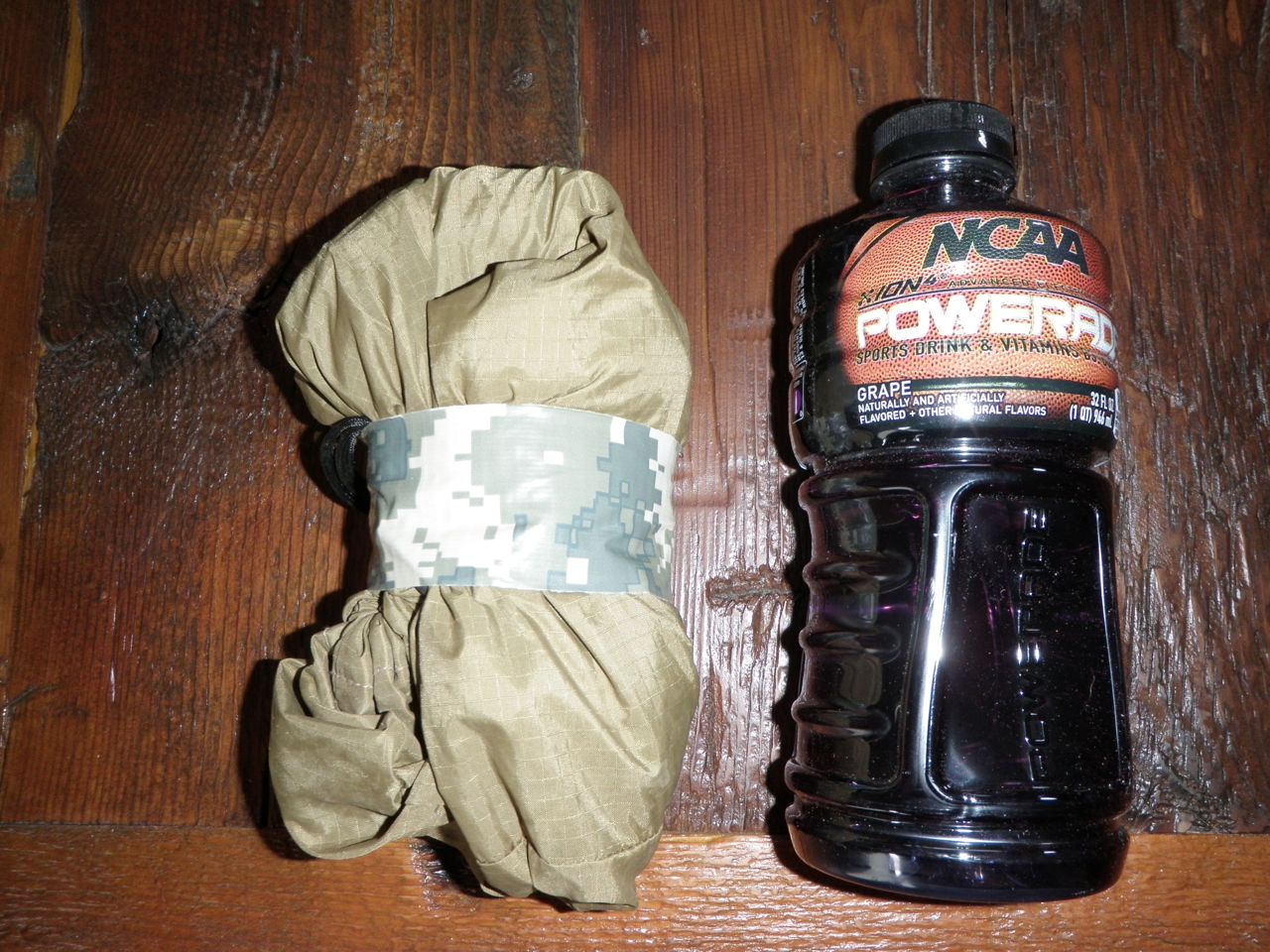 They secure over and under your belt with a buckle and also include a draw cord to cinch up around your thigh. You simply roll them out, slip them over your boots, hook the buckle and draw cord and you are ready to cross any river up to mid thigh. Once the crossing is complete, simply unbuckle them, loosen the draw cord, slip them off and stash them back in the stuff sack. This can all be done in a matter of minutes.
They are constructed of 200 denier coated oxford nylon, with all seams being taped and have a rubberized sole. My set weighs in at 14 oz, though they are advertised to way 8.9 oz total, with an included stuff stack and will condense down to a paltry 7×4 little package. Be cautioned these are ultra light weight waders and are not designed for walking around in when not crossing some form of water. From my experience to date they are durable if used for their intended purpose, but would fail quickly if you walk around in them outside of your standard crossings.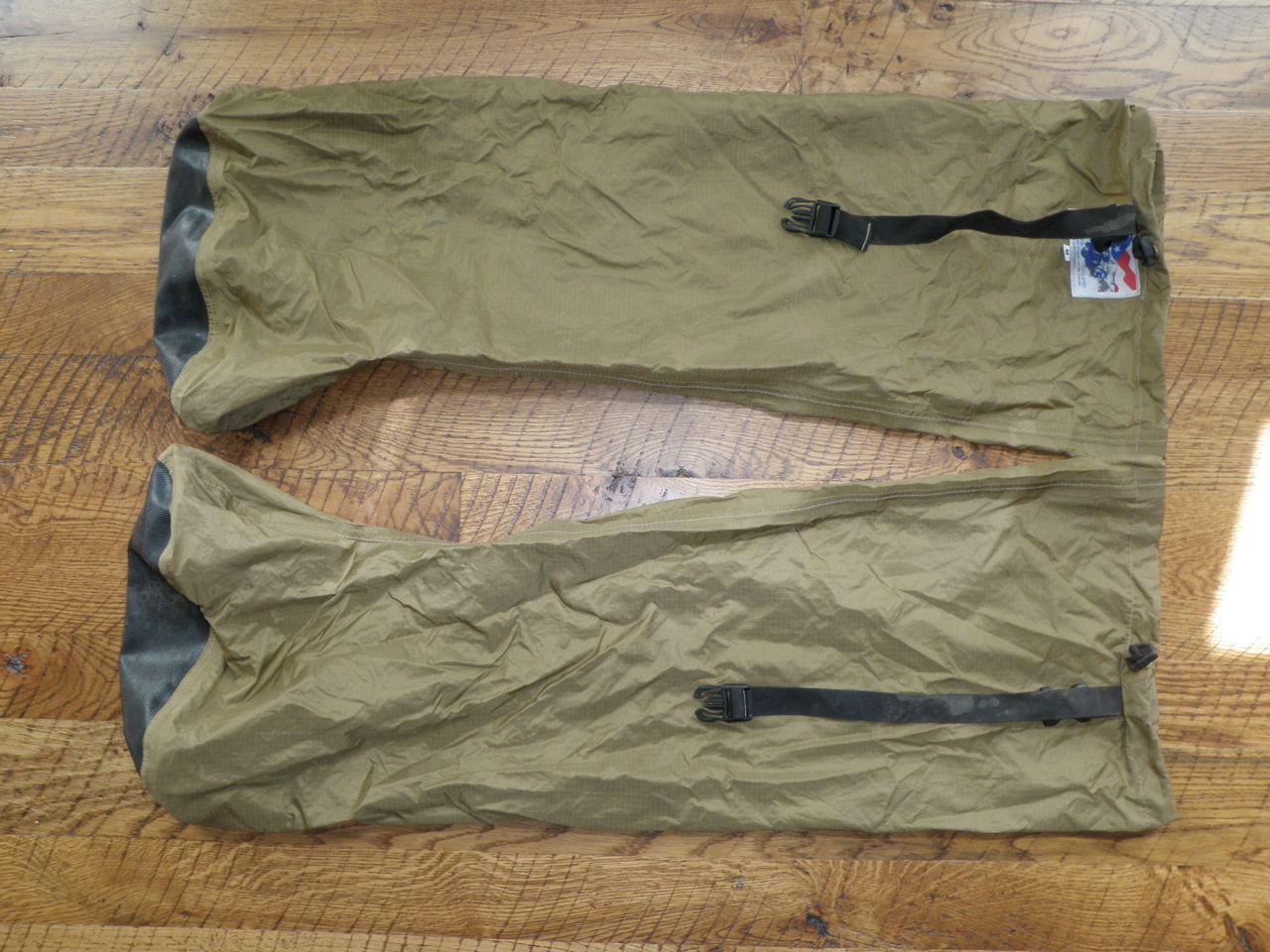 If your looking to keep your feet dry while crossing streams in a small light weight package that will not take up much room, nor add much weight to your pack, check out Wiggys Waders, it sure beats having wet feet!