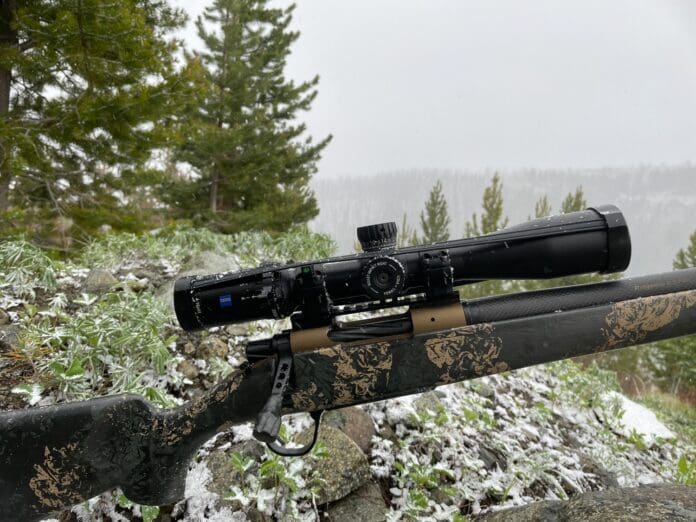 Zeiss Conquest V4
I have been wanting to put together an ultra-lightweight and packable mountain rifle build that would be accurate and capable at extended distances.  I wasn't expecting a seven-pound setup to shoot out to 1000+ yards like my heavier rifles, but I wanted to see how light I could get and still have long-range capabilities.  I have chosen to do a separate review on the scope, but you can see the entire rifle build here.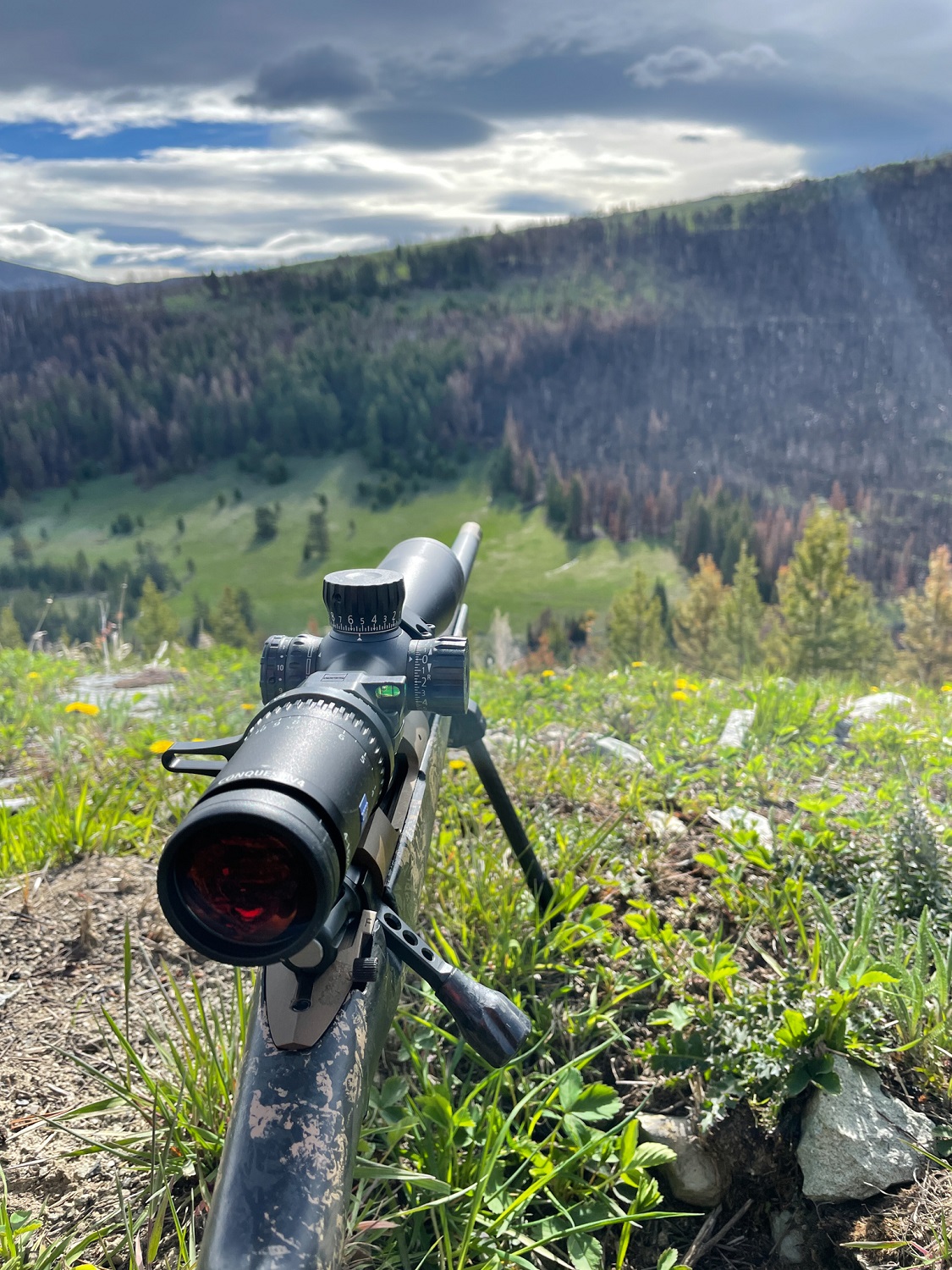 Zeiss V4
I already have a Zeiss Conquest V6 on my Snowy Mountain Rifle and absolutely love that scope, so my first thought was to get another V6 (I am a creature of habit) but after throwing out my build/review idea to Robby and Zeiss, the choice was the Zeiss Conquest V4.  I already had the V6 review so testing and reviewing the V4 made sense and would give us all a comparison of how I felt the two compared.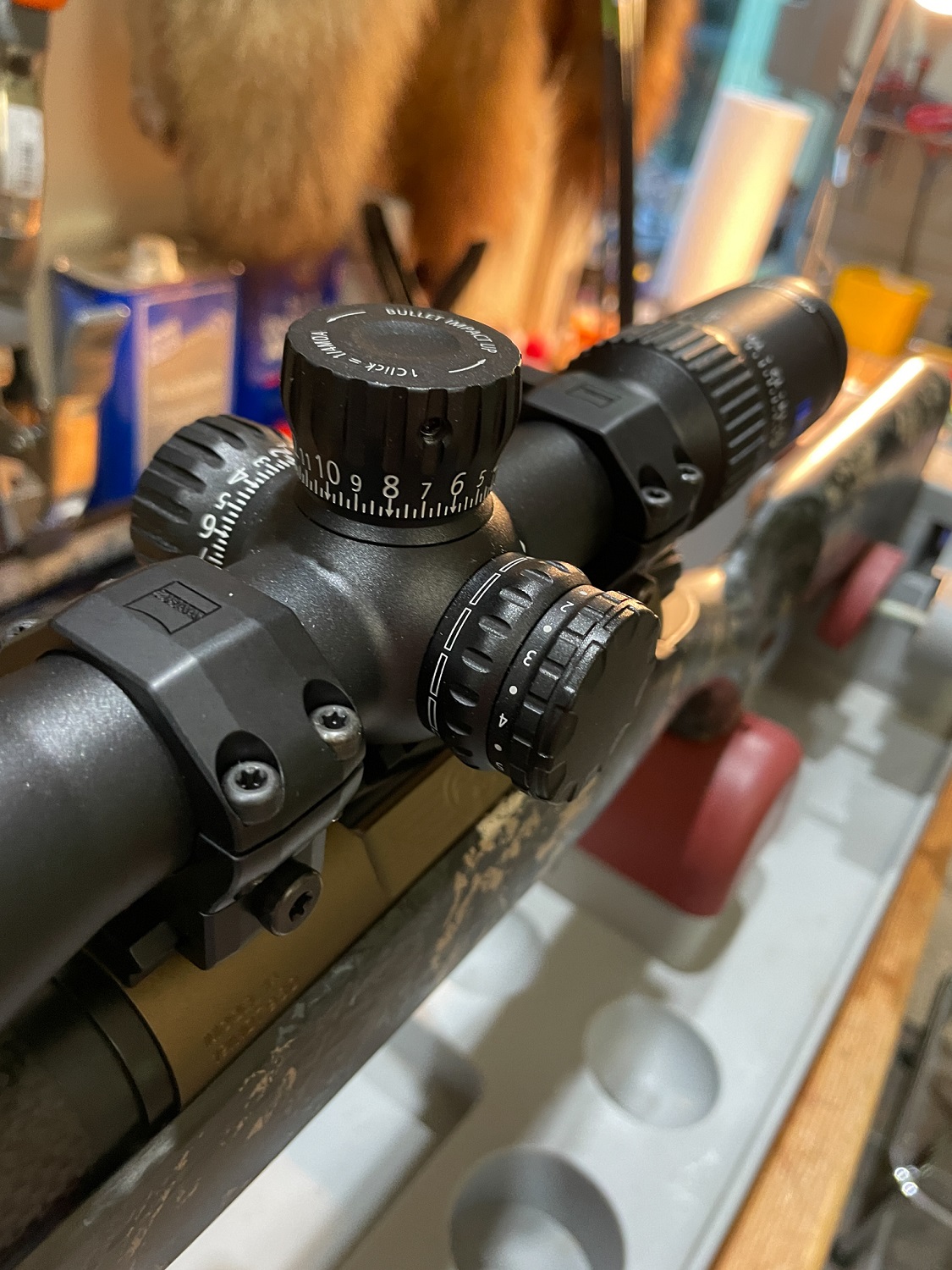 Features and Specs
I chose the V4 4-16×44 with a ZMOA-T30 reticle. See it here. The scope weighs in at 22 ounces and met the lightweight criteria I wanted.  Zeiss' V4 scopes all have a 4x zoom ratio and use a 30mm main tube.  Zeiss offers the V4 in 3-12×44, 3-12×56, 4-16×50 and 6-24×50.  They all have a 90% light transmission and .25 MOA click values.  Zeiss offers many different reticle configurations. The ZMOA-T30 has very fine subtensions and the even marks are numbered on both elevation and windage posts.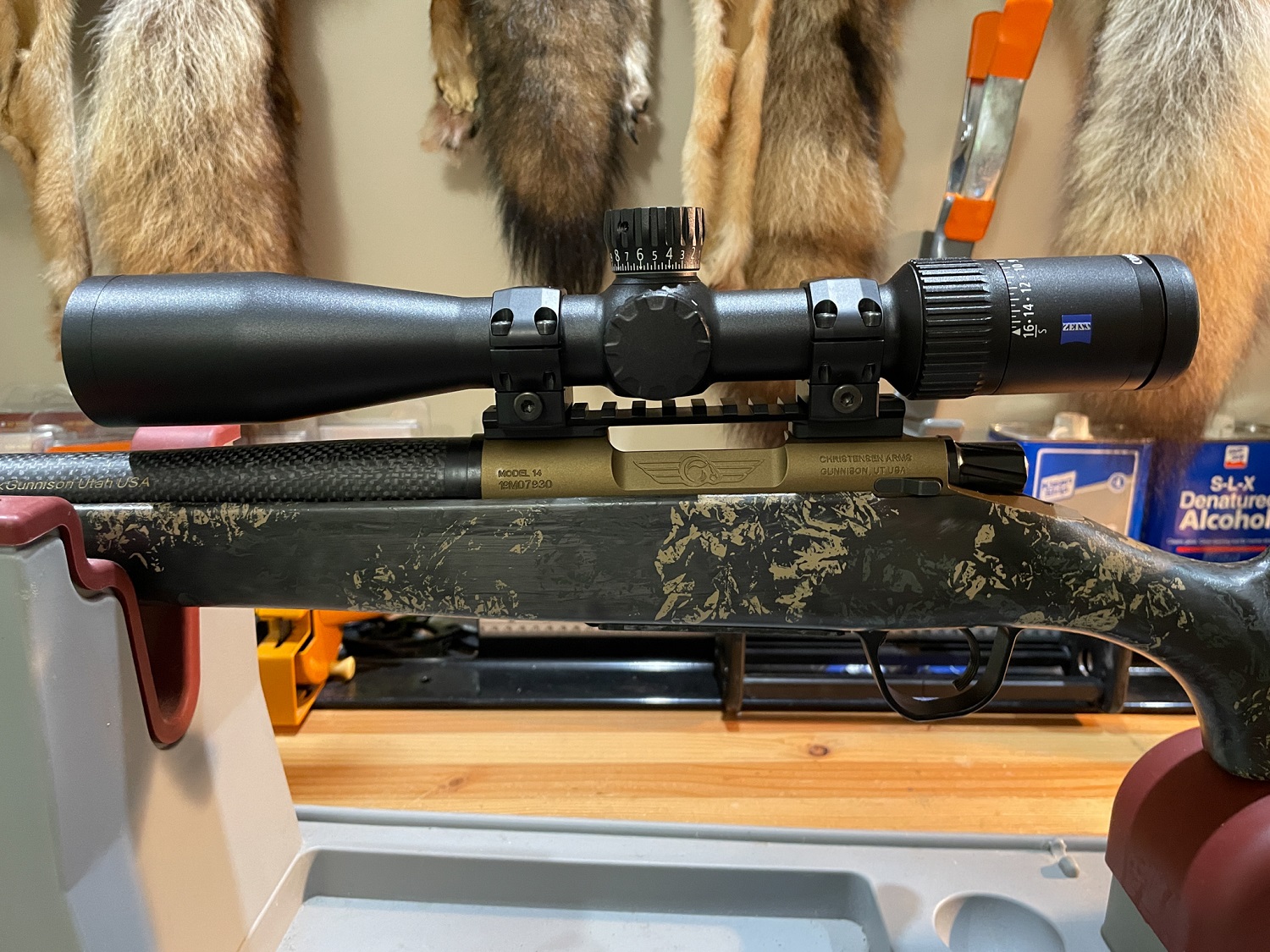 Zero Stop and Locking Windage
The V4 4-16×44 has an external locking windage turret now that reassured me that the turret wouldn't get accidentally bumped while hunting.  I really liked this new feature and wish my V6 had it.  The elevation turret has a zero stop and both turrets have a positive, solid click when you turn them.  The scope has 80 MOA of vertical travel and is second focal plane. The turrets tracked perfectly and I never saw anything change or move.
Parallax and Illuminated Reticle
The side parallax adjustment was a bit stiffer than I would like but worked great at all distances to clear up the image.  The actual scope I received had the illuminated reticle (all they had in stock at time of order). It's a rheostat controlled by a dial on the side parallax knob.  I took the battery out for my spring bear hunts to stay legal but the illumination was highly adjustable from barely seeing the crosshairs lit up to very bright.

Glass Clarity and Field Of View
The glass in the Zeiss is exactly how I'd expect it to be, clear and bright.  The glass is enhanced with Zeiss T* Coating and LotuTec protective coating.  I am not going to fluff this up by suggesting I understand how the coatings work but I will say the glass is incredibly clear and bright even at dusk and dawn.
I put the V4 up against the V6 in very low light and my eyes could only see a discernable difference in the last few minutes of daylight.  Since the V4 is 4-16 and the V6 is 3-18, I turned the V6 up to 4 power for the comparison.  Its field of view at 100 yards is 28' and 7' @16 power.
I hiked all around this spring looking for a big black bear and the scope saw a good bit of abuse and nasty weather but showed no ill effects.  After getting home, I confirmed that nothing had changed and zero was still good.   In the rare case that something does happen, Zeiss backs the V4 scopes with a limited lifetime transferable warranty and a 5-year no-fault warranty.
Conclusion
In my opinion, the V4 holds its own when compared to the more expensive Zeiss V6 and at $1199.99, it's a great value.  You could easily spend more on lesser scopes.  I love the glass and features for this price range and think this scope is tough to beat for the money.  I would recommend the Zeiss Conquest V4 for anyone that wants great glass in a durable scope with a repeatable exposed turret in the $1000-$1200 range.
Comment or ask Tony questions here.
Check out the rest of our optics reviews.