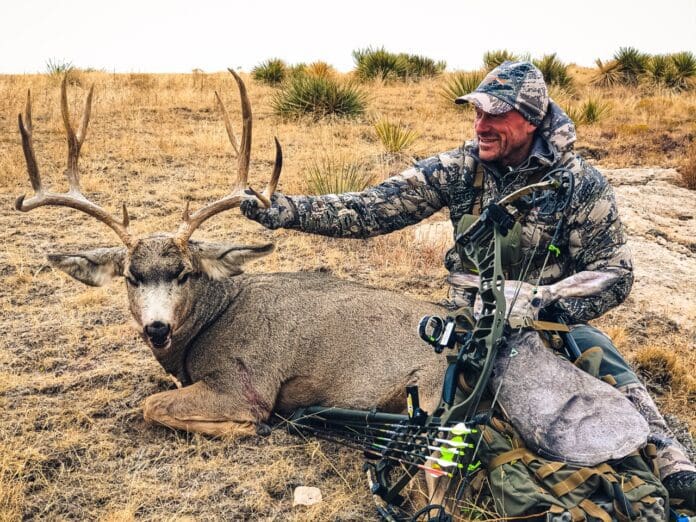 Despite a world that none of us fully understand anymore, the Rokstaff remains a constant. Doing as we've always done, hunting and testing gear.  There have been some truly great articles published in 2021 illustrating just how busy we have been laying down boot leather to give the most accurate opinions we can on what gear is worth spending your hard-earned money on.  We hope your year has been as busy in the backcountry as fortune has allowed ours to be.  Now is the time of year when Rokslide writers reflect on their year and give us their favorite gear picks.
Robby Denning
Swarovski BTX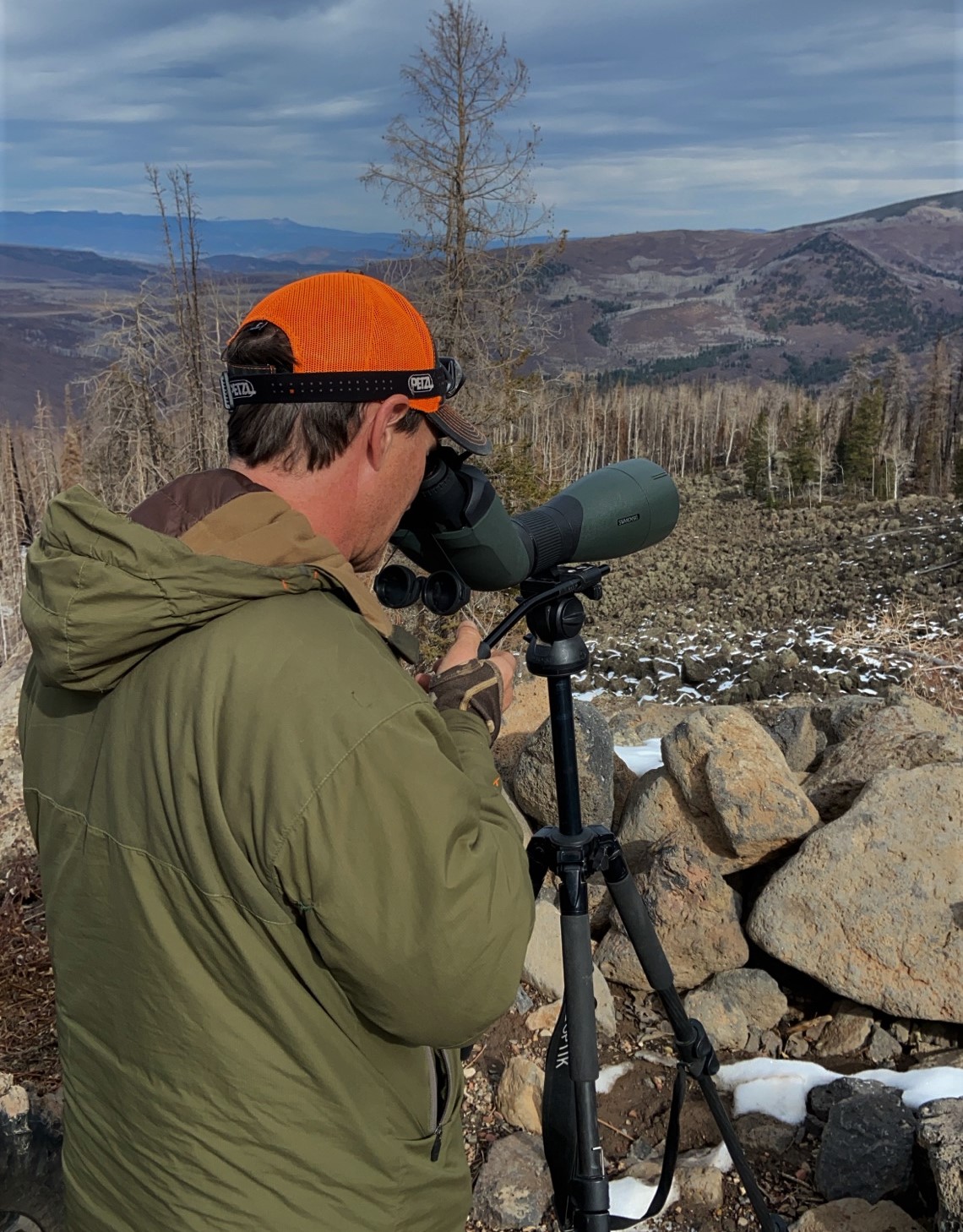 "If you're budget has plenty of room, and glassing big BIG country is your technique, I've never used another optic that can perform at the level of the BTX.  It's simply Big Time Xtreme glassing at its finest!"
Swarovski BTX Big Time Extreme Glassing
Zeiss Victory SF 32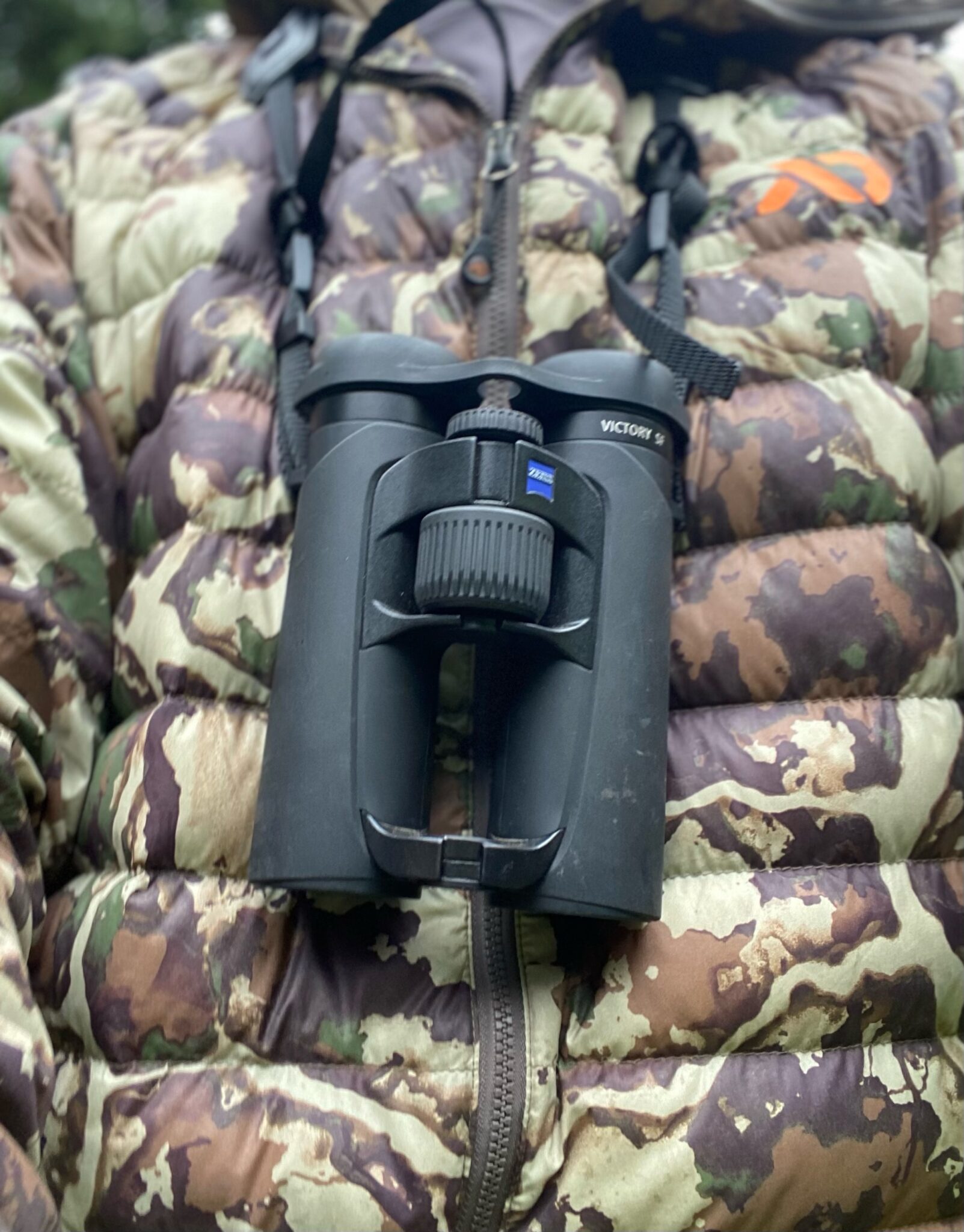 "With their alpha viewing experience, lightweight, and good ergonomics, they provide a binocular-only hunter everything he needs with almost no downside."
Zeiss Victory SF 32 Binocular Review
First Lite Traverse Gaiter 2.0
"If you're looking for a water-resistant gaiter that will fit medium-sized hiking boots and is light, packable, and tough, give the First Lite Traverse 2.0 some thought."
First Lite Traverse Gaiter 2.0 Review
Kryptek Kilisia 15 Degree Sleeping Bag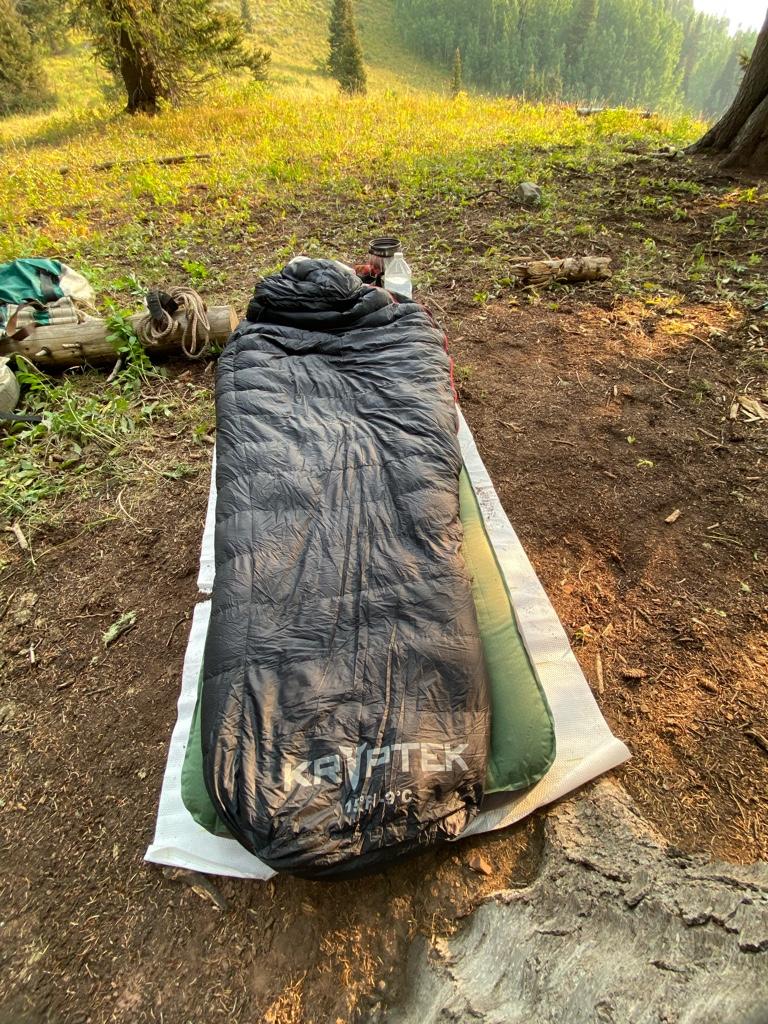 "Save a Benji on a down bag that's light, compact, excellent looking, and very water-resistant. Its only downside was I couldn't get my 15* bag much below 25*"
So You Want To Hunt The West For Mule Deer, Now What
by Dan Branagan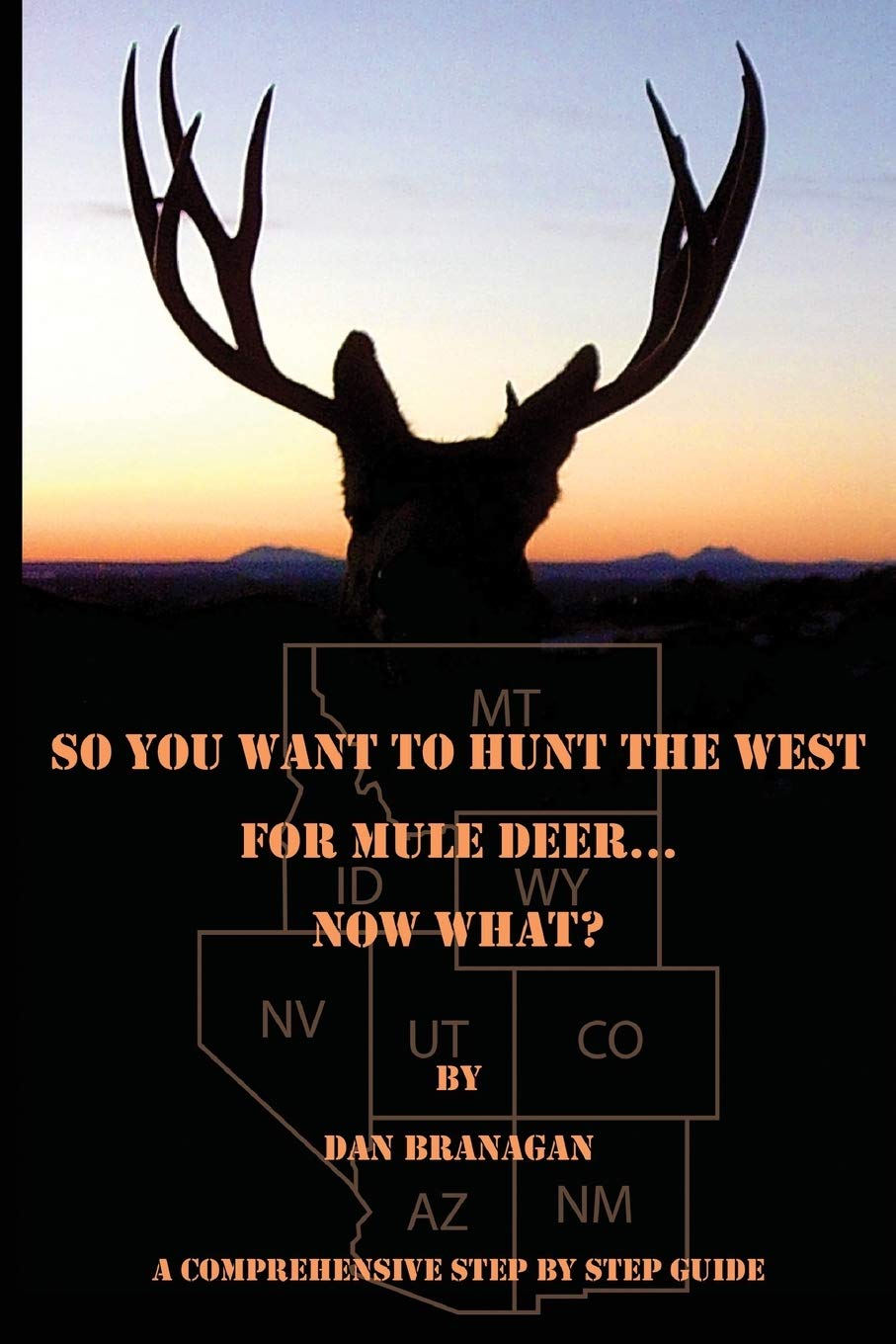 "I think any hunter can benefit from reading "So You Want To Hunt The West For Mule Deer, Now What," and especially hunters new to mule deer."
KDC Granite Peak Tripod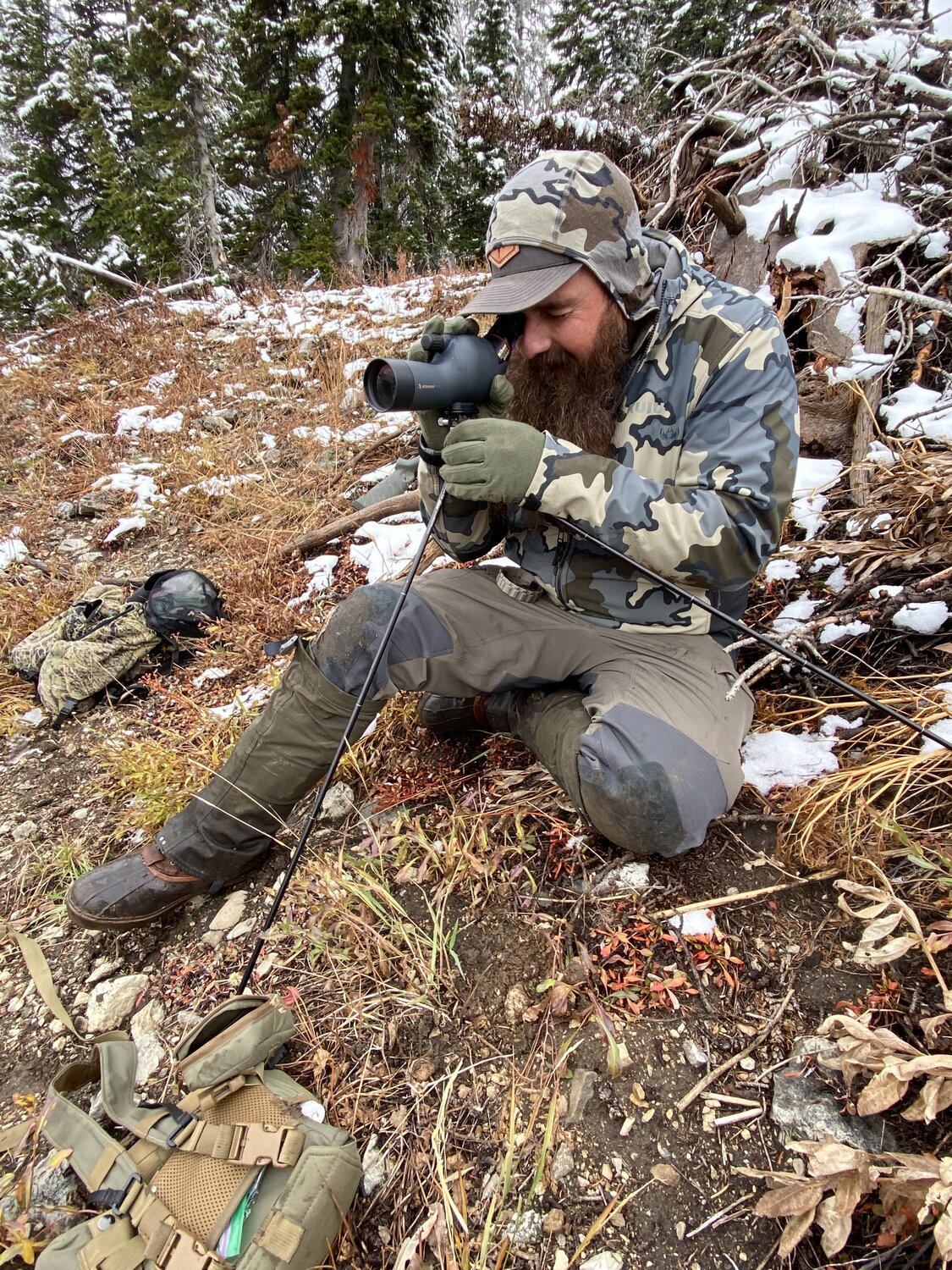 "Going on five seasons now, held up well, sets up fast, and saves considerable weight when using 50mm spotters or glassing with medium-sized binoculars.
Ryan Avery
GooseFeet Gear Custom Puffy Jacket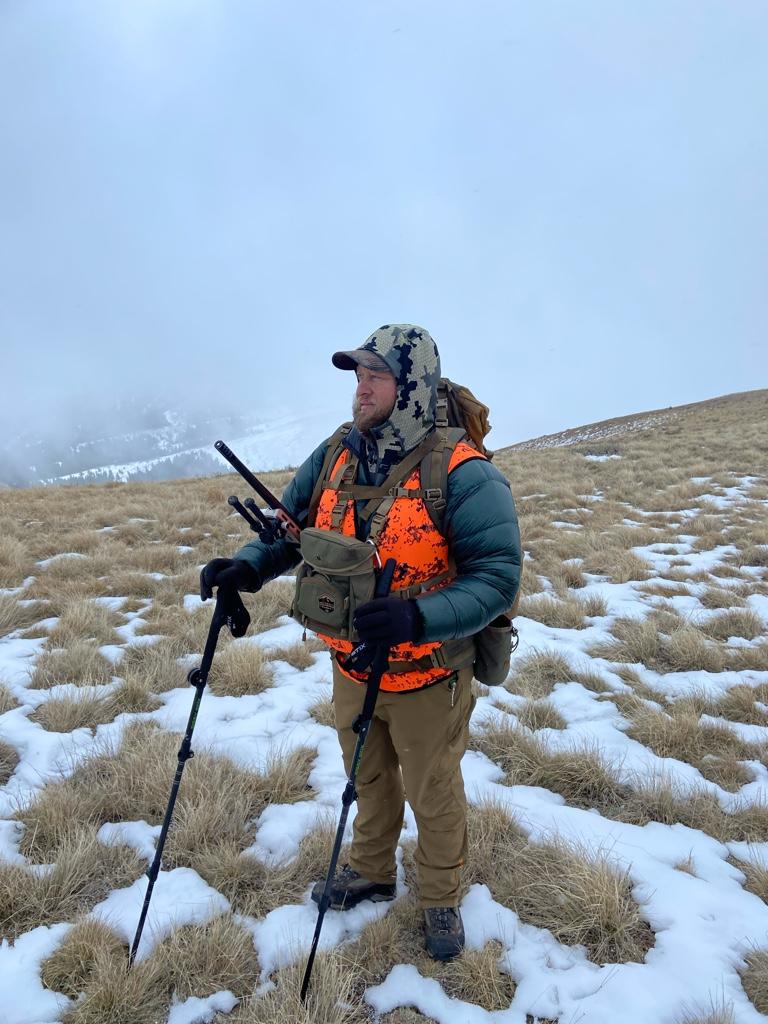 Kifaru Kutthroat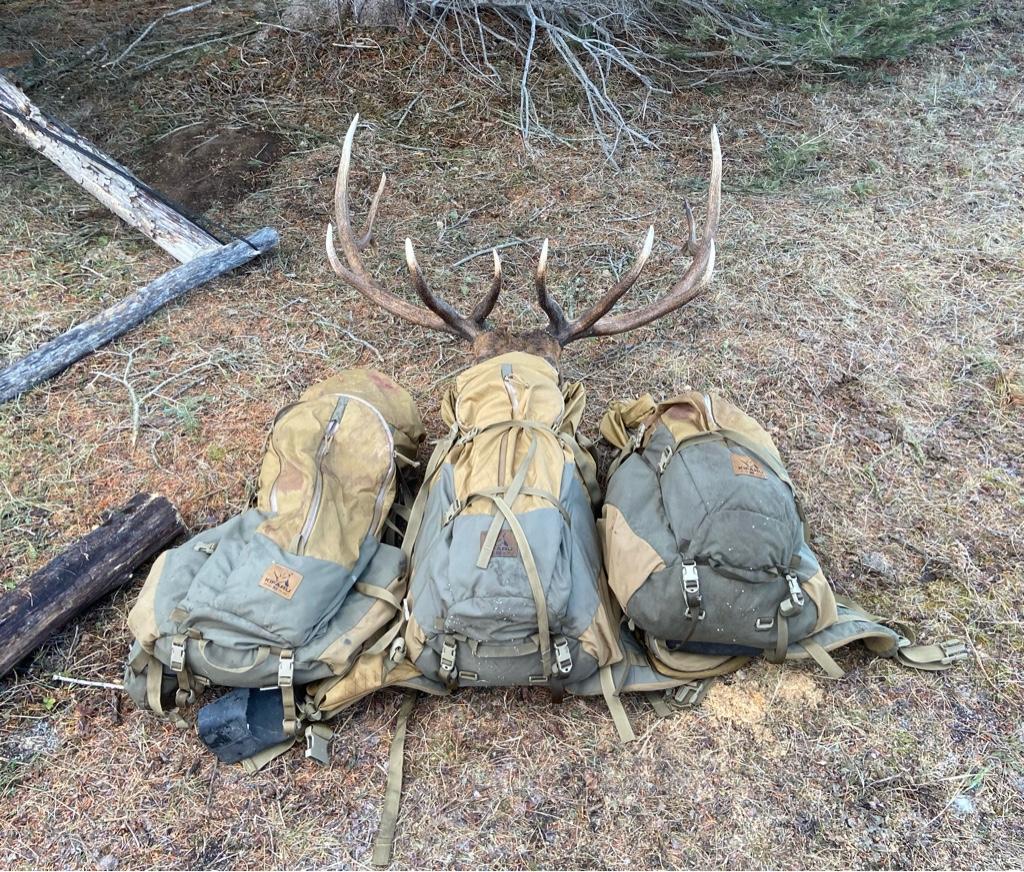 Tanya Avery
Hoffman's double insulated Pac Boots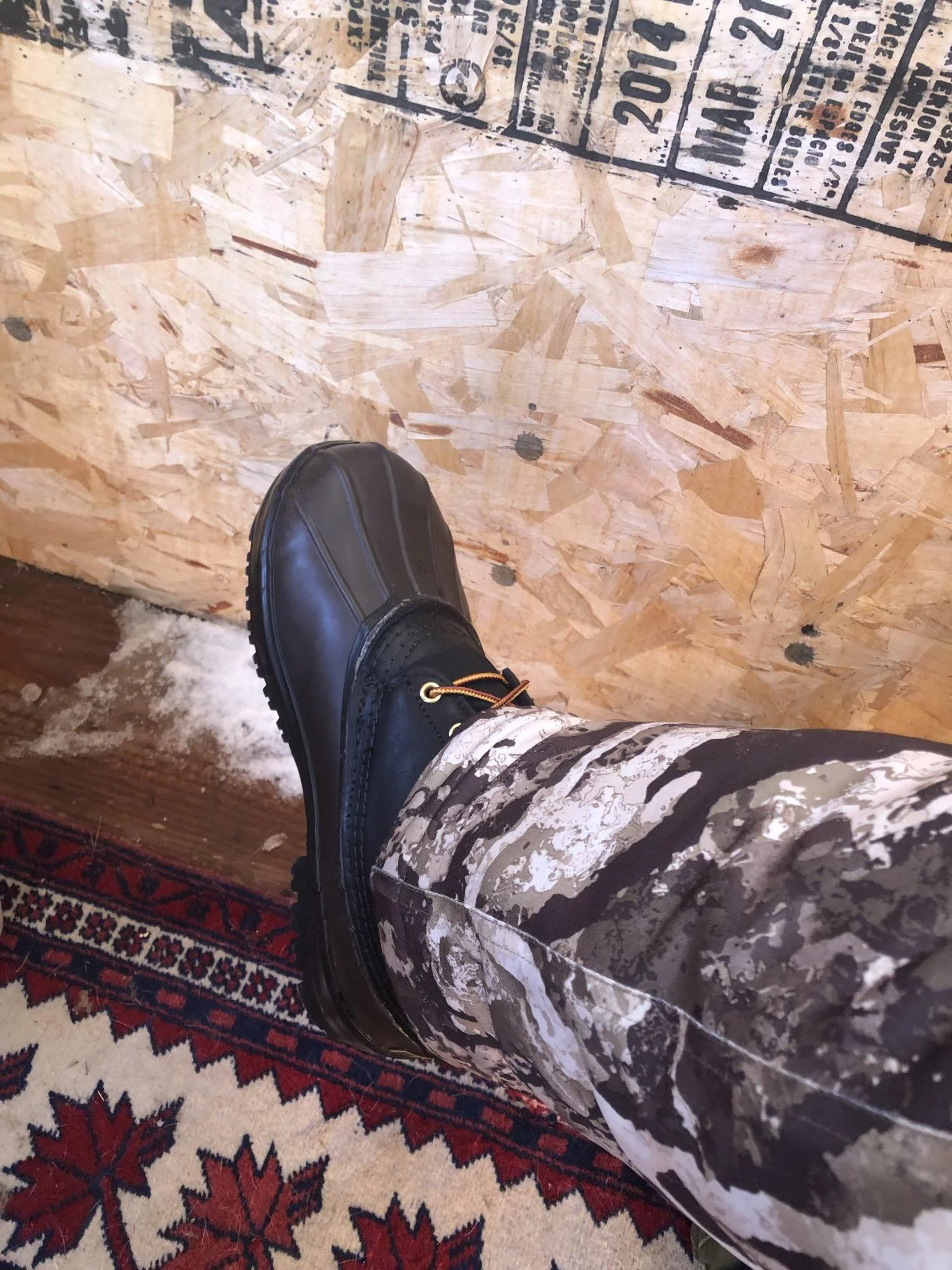 "These are going to be a definite replacement in the boot department if I don't have a super long hike in."
The Tinkle Belle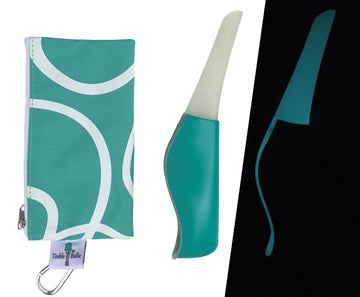 Mountain Hardware Ghost Whisperer jacket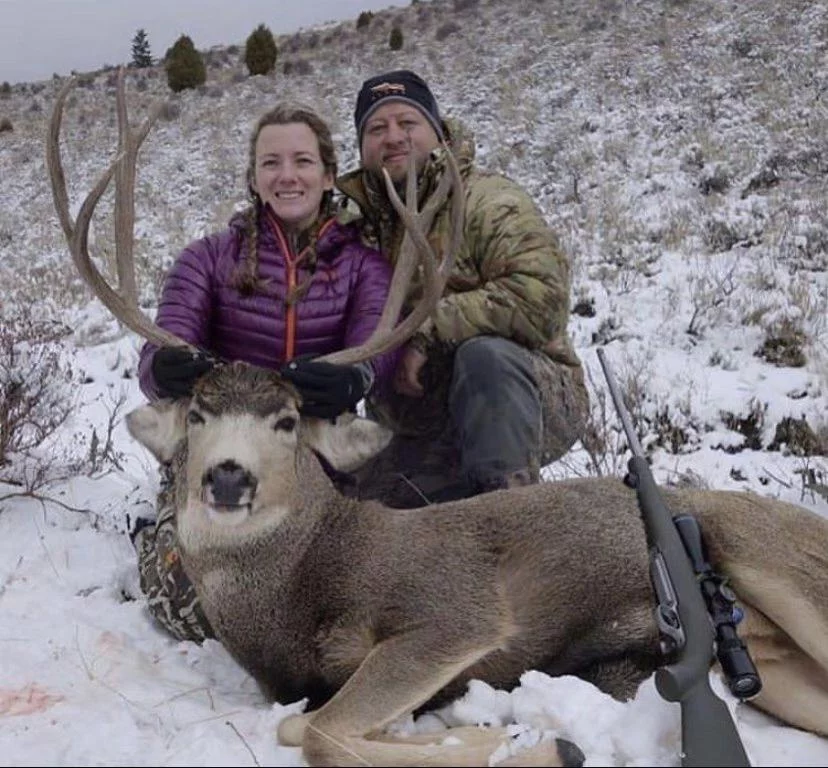 "The Mountain Hardware Ghost Whisperer remains on my list as my lightweight insulation layer when long hikes are on the horizon."
Justin Crossley
XLR Element 4.0 Chassis

The XLR Element 4.0 chassis is accurate and versatile. It quickly clipped onto my tripod and gave me a steady platform to shoot this buck at 335 yards. XLR Element 4.0 Magnesium
Kifaru Mountain Rambler
Kifaru hasn't made this bag in a few years but it's still one of my favorites. Plenty of room for everything I need on a day hunt with a load sling for hauling loads. The Stryker XL is very similar but doesn't include the internal rifle sleeve like the Mountain Rambler.
Black Gold Pro Sight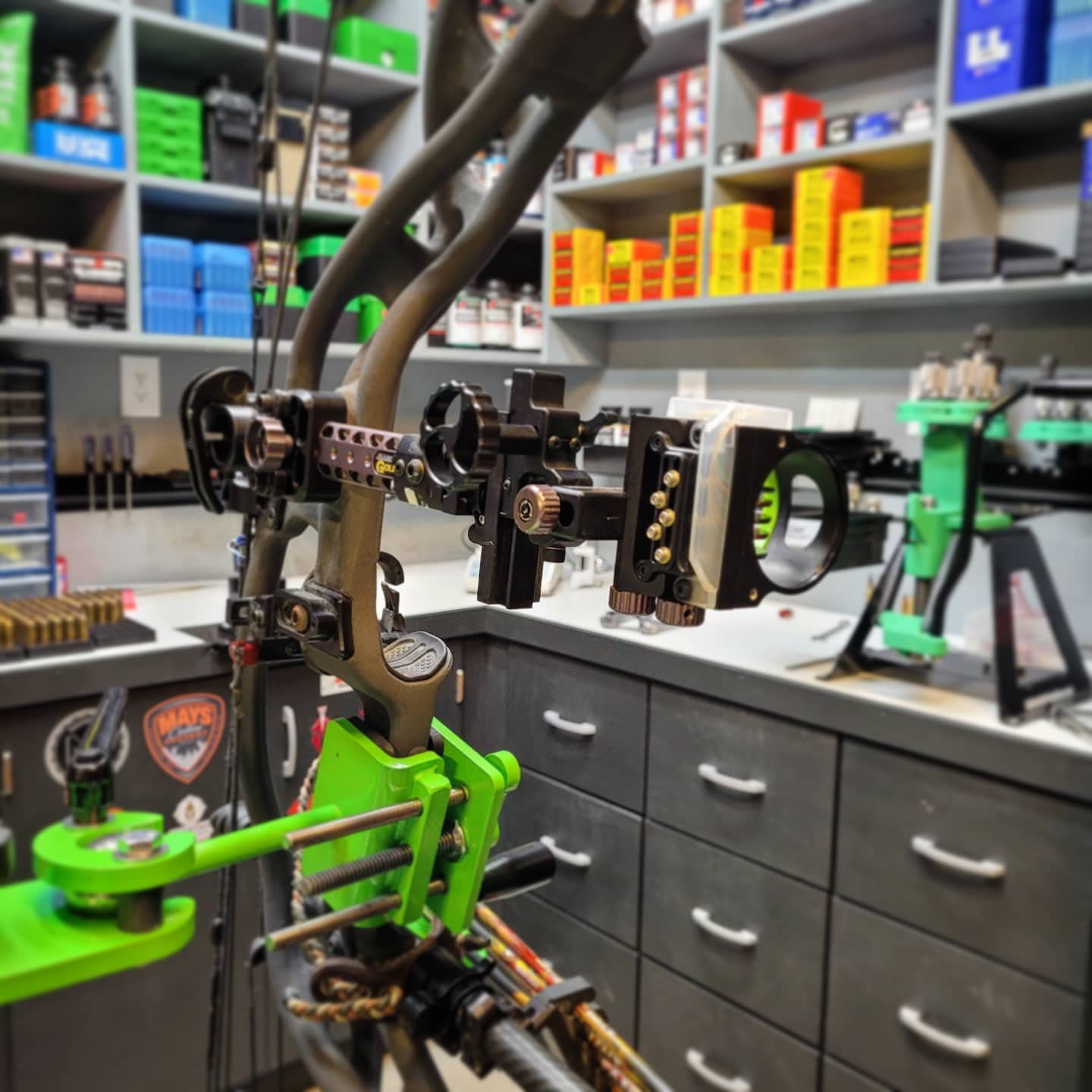 Montana Black Gold Pro Sight Review
Hoffman Pacs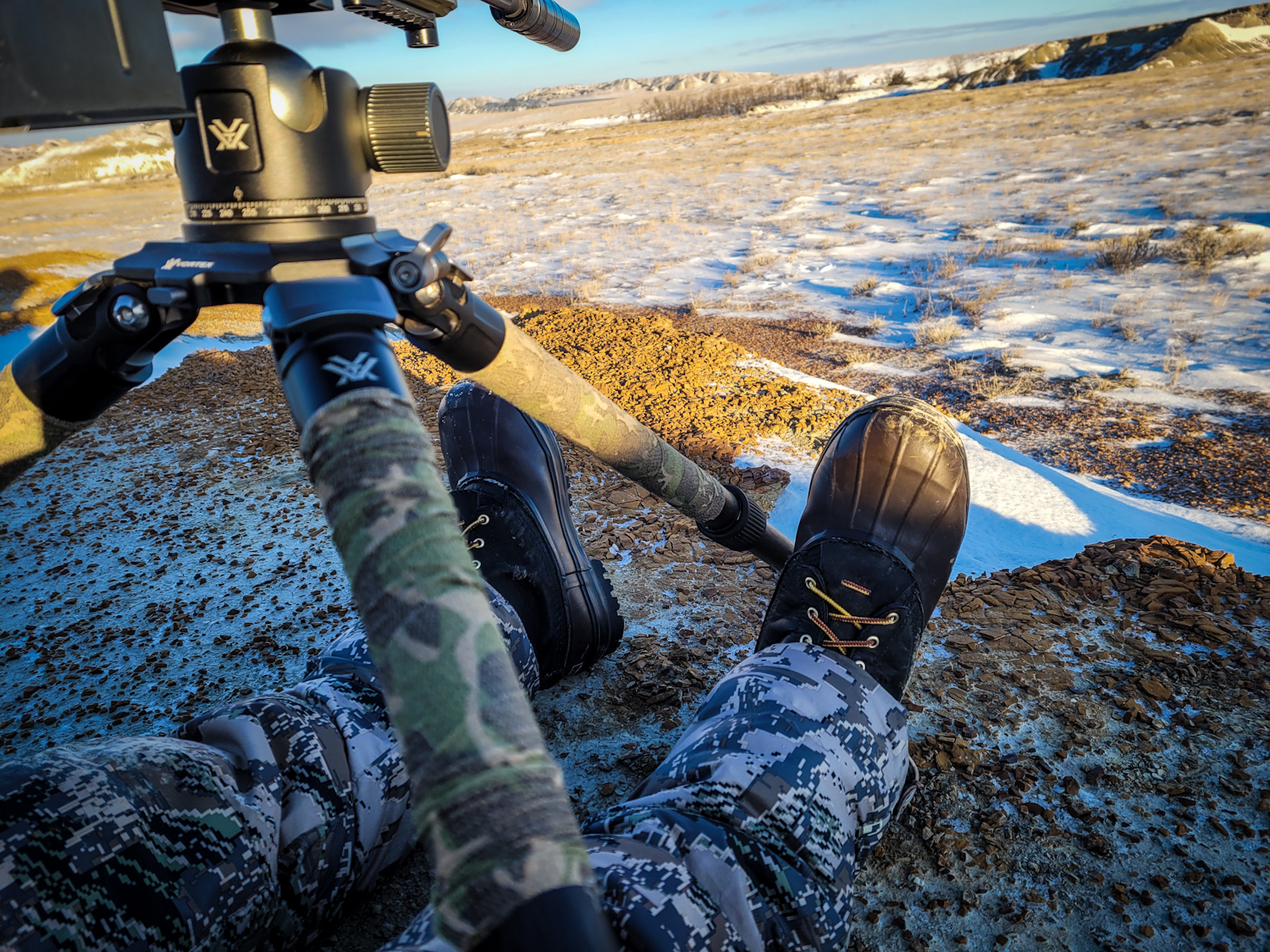 Hoffman Mountaineer Pac Boot Review
Jared Bloomgren
Vortex HD LHT 4.5-22×50 riflescope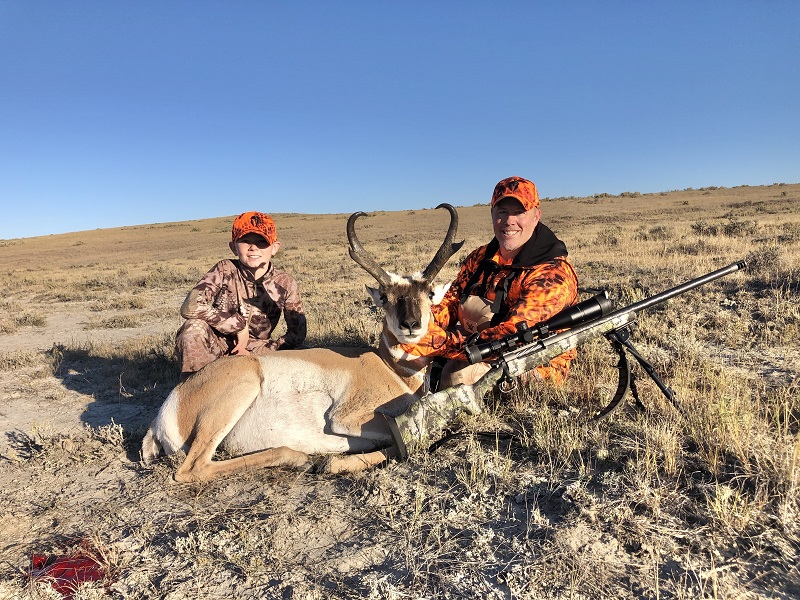 Low light performance is good with the 50mm objective pulling in more light than previous versions of the scope. I think they listened to many of the complaints in past versions and addressed them in this model.
Vortex Razor HD LHT 4.5-22x50mm Review
Vortex carbon summit II Tripod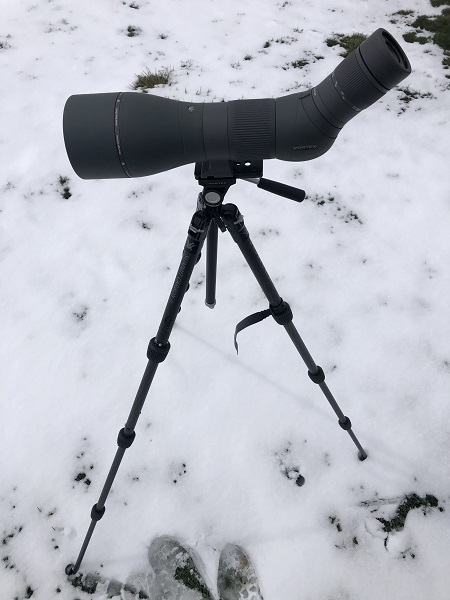 The compact, lightweight design is a sure win-win for those of us looking to save weight and space inside our pack. This tripod feels much more like a heavy style tripod that offers more stability and you will find yourself forgetting that it is a small lightweight tripod while using it!
Vortex Summit Carbon II Tripod Review
Kryptek Kilsia 0 Degree sleeping bag
I've been enjoying my 0 degree bag and have been happy with it thus far.
Creative Outdoors Slik sling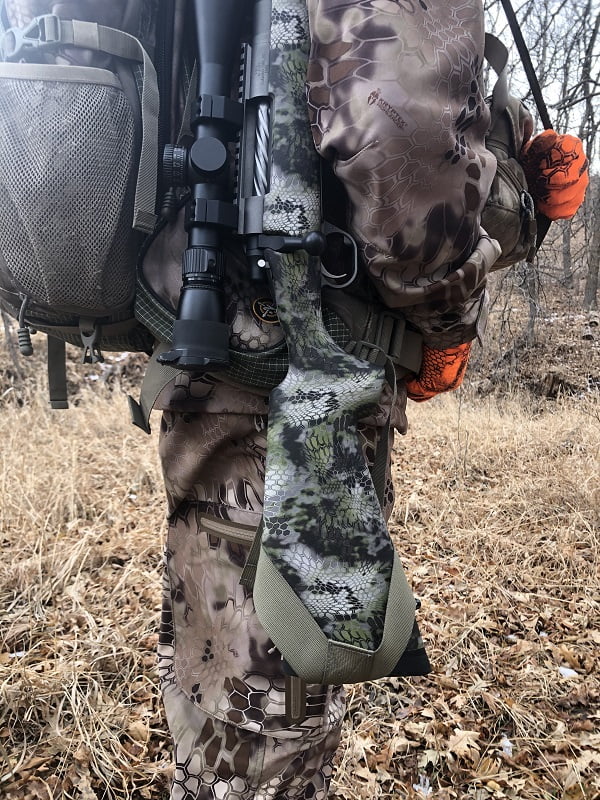 The gun shoe held the butt plate of my rifle firmly in place and was positioned nicely on the side of my pack around the hip belt padding.
Creative Outdoors Slik Sling Review
Ross Russell
Kuiu down pants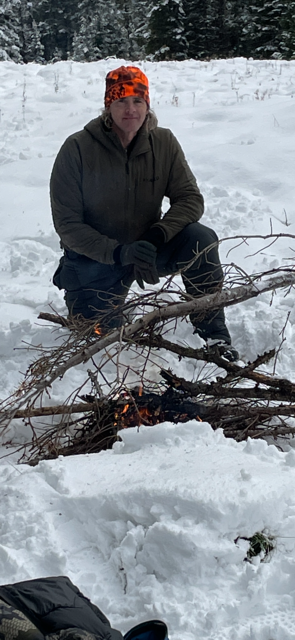 – easy on and off with full zips
– very warm wore these in temps close to single digits when my buddy froze
– very lite for the warmth provided at 1 pd worth the weight when it is cold and wintery
– first time using a set for hunting not sure why I waited so long
Tikka 7mm with Leupold scope
– my one and only trusted hunting rifle
– bought in 2003 well seasoned, heavily used, and always dialed in
– if it works why change
– Leupold user for over 40 years again no need to change if it works
Kuiu Kenai hooded jacket
Kuiu Kenai Hooded Jacket Review
Hoffman Explorer Boots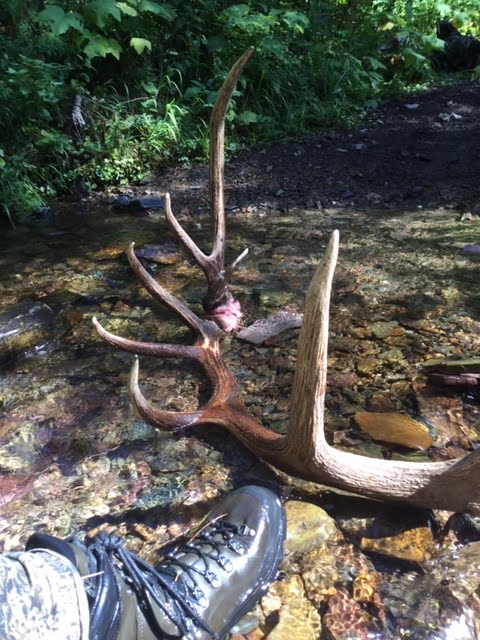 Crispi Boots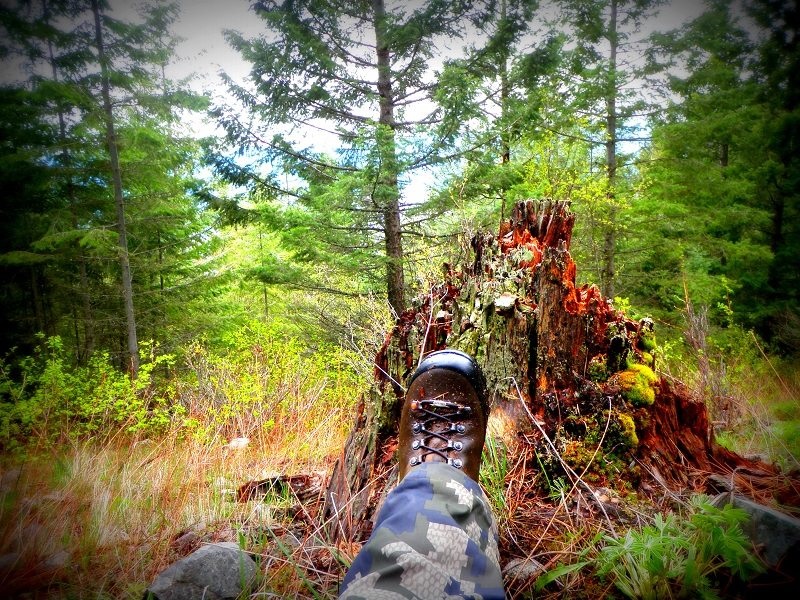 – very comfortable out of the box
– good ankle support
– stiff soles for long days climbing and sidehilling
– one of the most waterproof boots I have worn
Crispi Nevada HTG Insulated Boot Review
Howard Mee
Davis Wall Tent – Wilderness Edition
The Wall Tent Shop reminded me that I can bring camper-level comfort into the backcountry. The ability to get warm, dry off and rest in comfort makes the hunting trips last longer, and sometimes a few more days is all it takes.
Wall Tent Shop Wilderness Tent Review
Vortex Razor UHD 10×50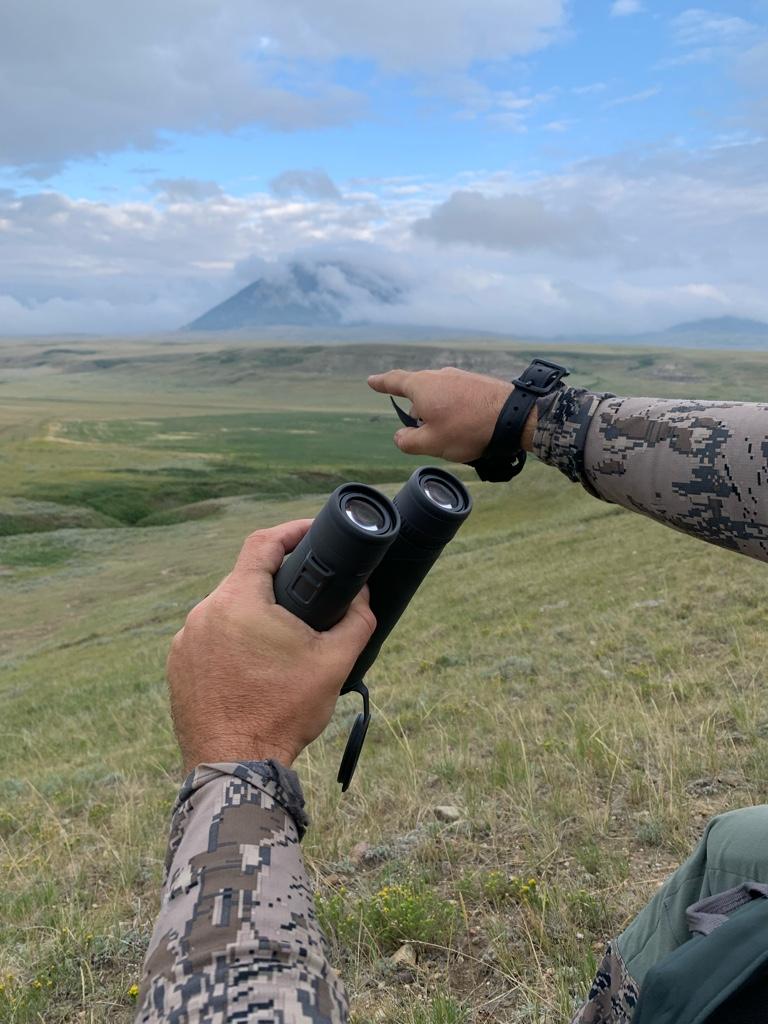 I used the 10×50's last week for 3 1/2 days looking for sheep. I found 3 rams the first day that were about 2 miles away. Glassed a 1/2 dozen goats. They were the perfect fit for me on that hunt.
Vortex Razor UHD vs Swarovski SLC
Vortex Viper PST Gen II 5-25×50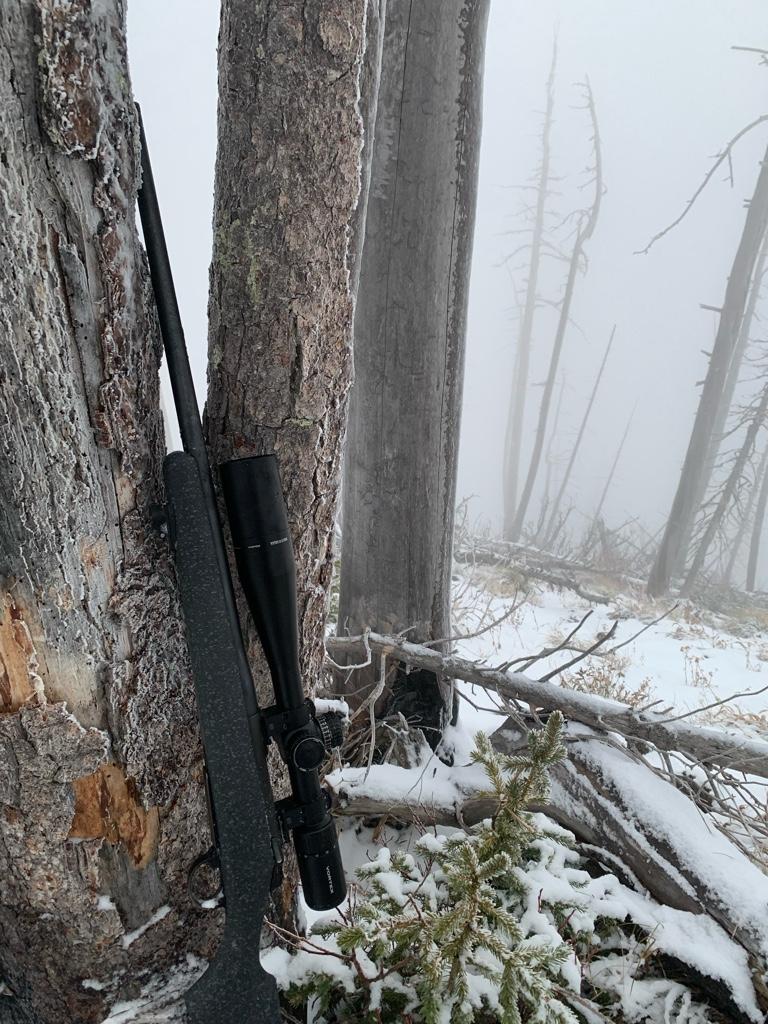 Kifaru Fulcrum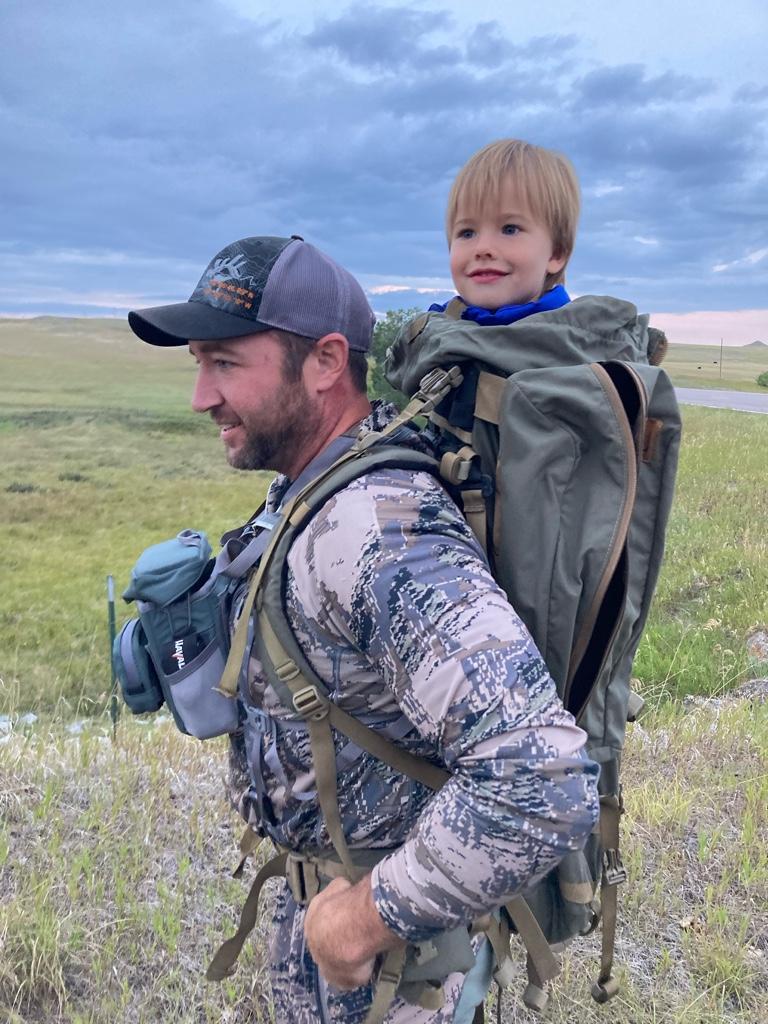 Here's the biggest thing I've noticed with the fulcrum: it doesn't seem to matter how much weight you put in the pack my body feels good.
Kifaru Fulcrum Backpack Review
Alpacka Packraft "The Ranger"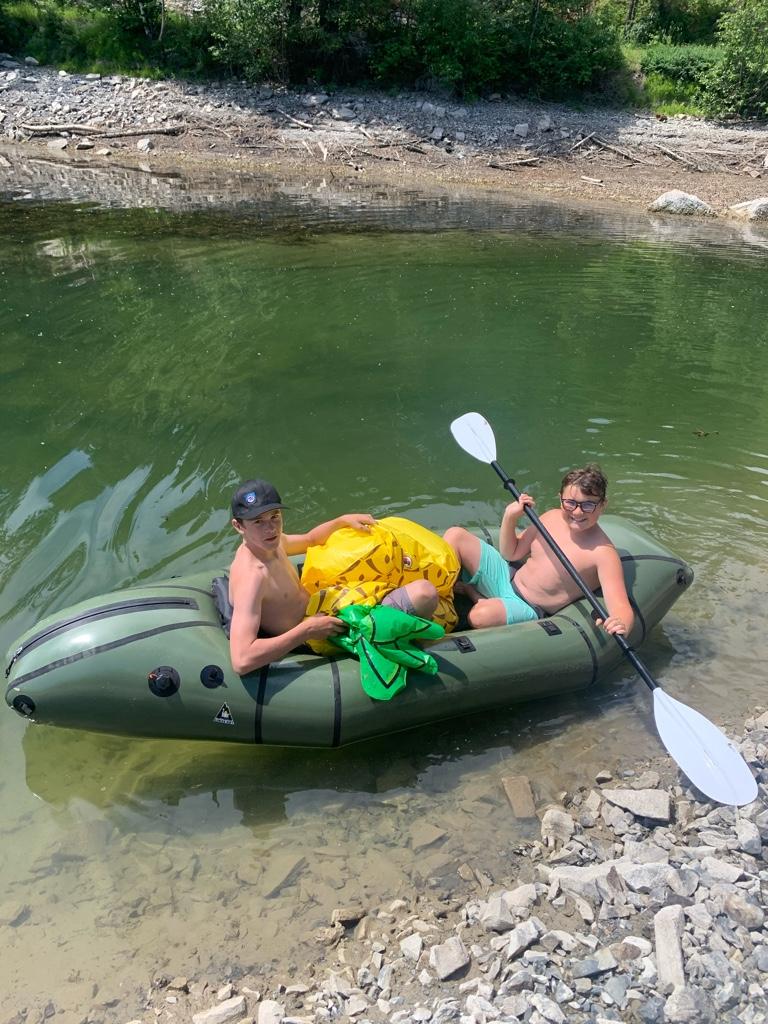 It was designed with the hunter in mind and specifically for DIY caribou hunting. As a result, it is very easy to handle, even for the novice. It is a versatile, all-purpose, do everything raft.
Travis Bertrand
Kestrel 5700 AB Elite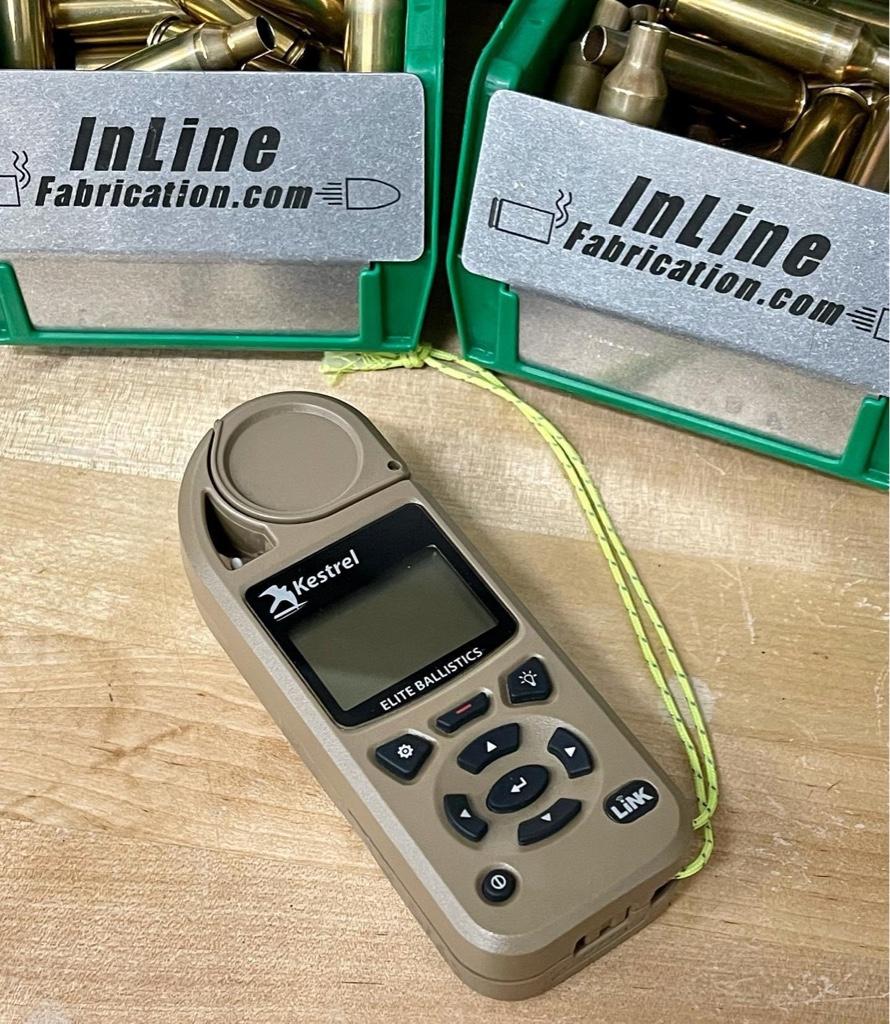 This tool is the most underrated, yet overpriced, piece of equipment I have purchased in a long while. For shooting distance, I would not think of shooting without this, not only for the weather aspect but for the ballistics info as well. Yes, I have just about every ballistics app there is. They are great, but the input on the Kestrel just cannot be matched. Inputting ballistics is super easy and easy to adjust getting you on target quicker. I also store my MV temp tables in it which is very easy to input. This gives me the confidence my bullet will hit where I want no matter the conditions.
Kestrel Weather Meter AB Elite
XLR element 4.0 Chassis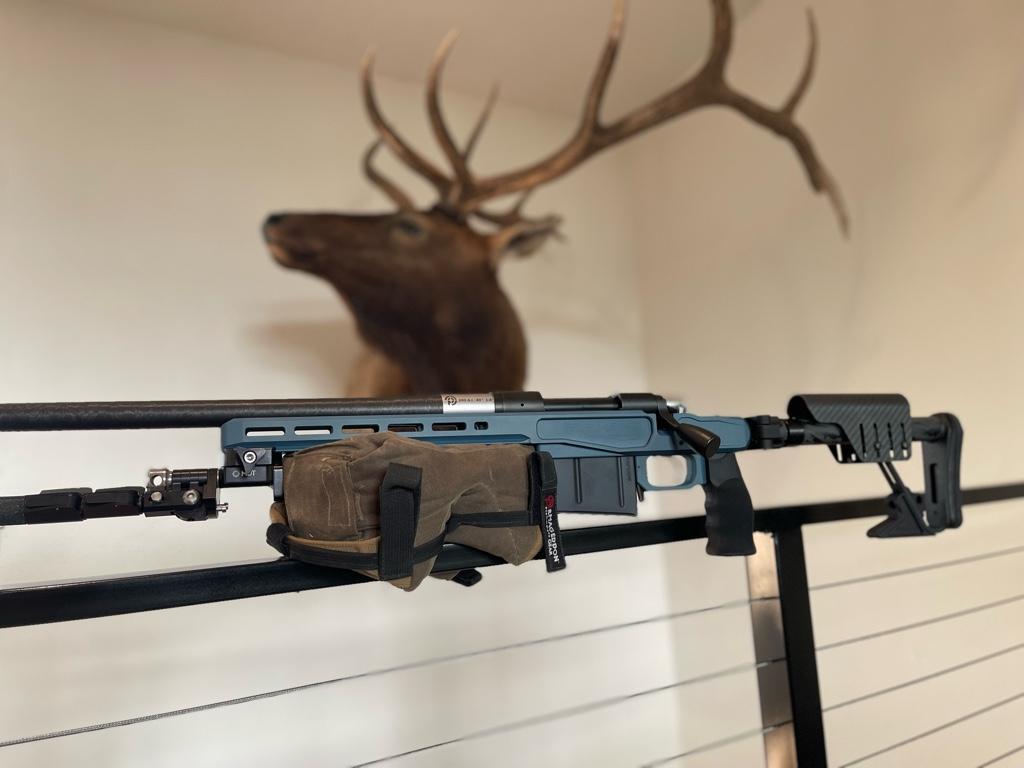 If you read my review on the XLR Element 3.0 chassis, you know that I like hunting with it and I see the craze is catching on in the hunting community. With the Element 4.0, they have done 2 out of the 3 things that I wanted to see. They added a full-length Arca rail and a bubble level near the rear tang. I am still waiting for them to modify the mag release making it less likely to release your mag under unwanted circumstances.  Here's a link to an article I wrote on its predecessor: XLR Element 3.0 Chassis Review
Vortex Radian Tripod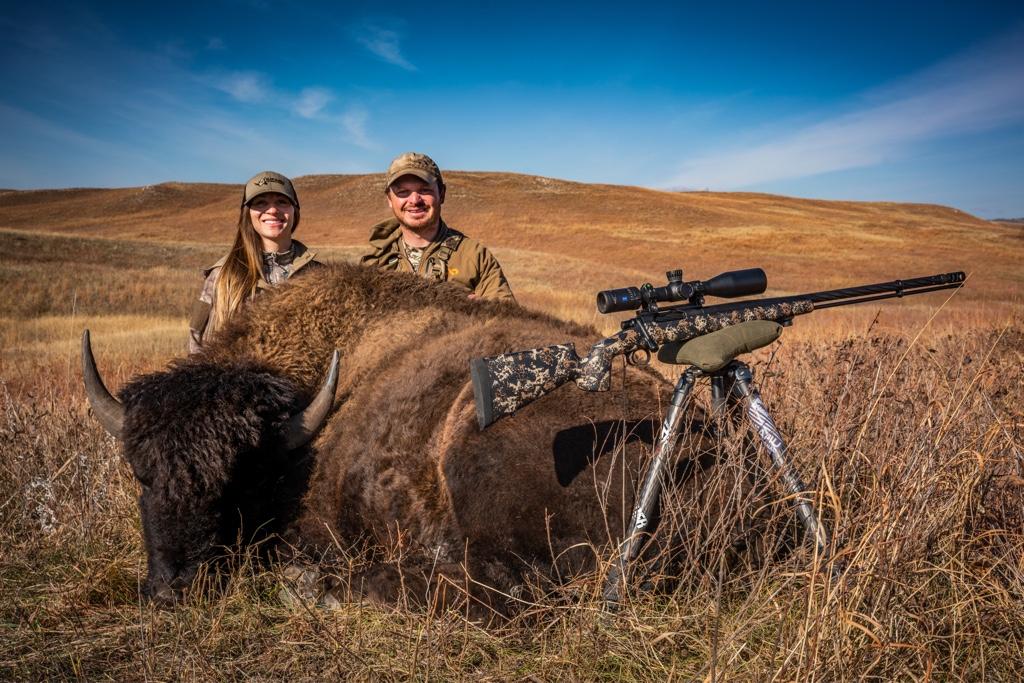 Shooting off a tripod is new to most hunters but man, it's a real benefit to us in the field. While the Radian is not a tripod I pack into the backcountry with, it has proven to be a valuable tool to the arsenal. It's super stable. In fact, my daughter killed her first bull with it this year at 700 Yards while also using another tripod for rear support. She loves shooting off the tripod as do I, as you can conquer a wide variety of obstacles with it.
Vortex Radian Carbon Fiber Tripod Review
Primal Rights CPS
I have only put 500 primers through this as I just received it, however, it has made priming brass enjoyable. It is super-fast and I am very excited to get to the true potential out of this machine by more consistent primer seating depth. Not only more consistency, but you can also really dial in the seating depth for each load, which should lead to tighter groups, and lower ES/SD.
Yeti Camino Carryall
Seriously, just buy one. I use this nearly every day! The Camino Carryall is a tough, rigid bag that will hold more weight than you can carry. It makes a great bag whether going to the range or to work. I use it to carry ammo, food, random stuff from the garage, everything for that matter.
Glendon Mullins
Vortex Optics
Last year I included the Vortex Viper HD 10 x42 Binoculars in my top gear list, this year I am putting Vortex Optics in general #1 on my list. Since reviewing the Viper Binoculars and Vortex Viper HD 20-60x85mm spotting Scope in 2019. East to West with Vortex Optics I have personally bought 3 different Vortex Rifle Scopes for myself within the past year. I have purchased the Vortex Viper 6-24 x50, Vortex Diamond Back 3-12 x 42, and the Vortex Vanquish 3-12 x40 riflescopes. I feel confident they will meet my expectations for western hunts as well as Eastern hunts for a variety of game animals.
East to West With Vortex Optics
Hunter Ridge Custom Calls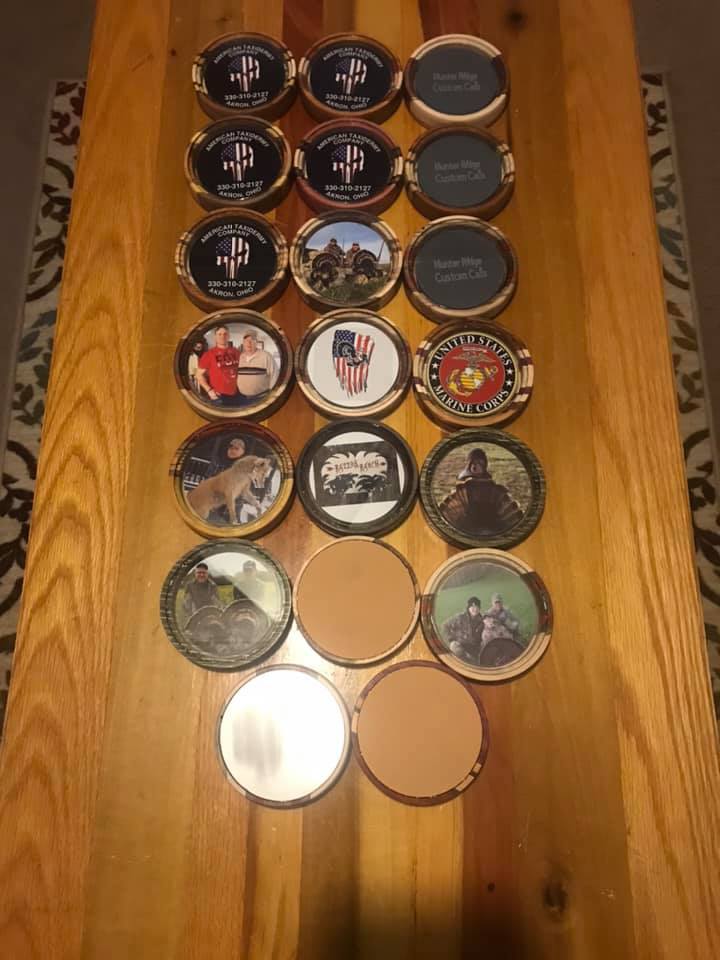 A few years ago, I decided I wanted to become really good at turkey hunting, well a few years have passed, and I still suck at turkey hunting, but that is another story for another time. I knew I needed some good calls, and I am not one to settle for stuff Wal-Mart sells, so I turned to BJ Bostic who owns Hunter Ridge Custom Calls. They are made in the USA in Jolo, West Virginia using a variety of woods and materials. The best part is BJ can customize your call just how you want it, whether it's a picture of a special memory, sports team logo, or a company logo. You can find Hunter Ridge Custom Calls online on Facebook with a simple search.
Kryptek Clothing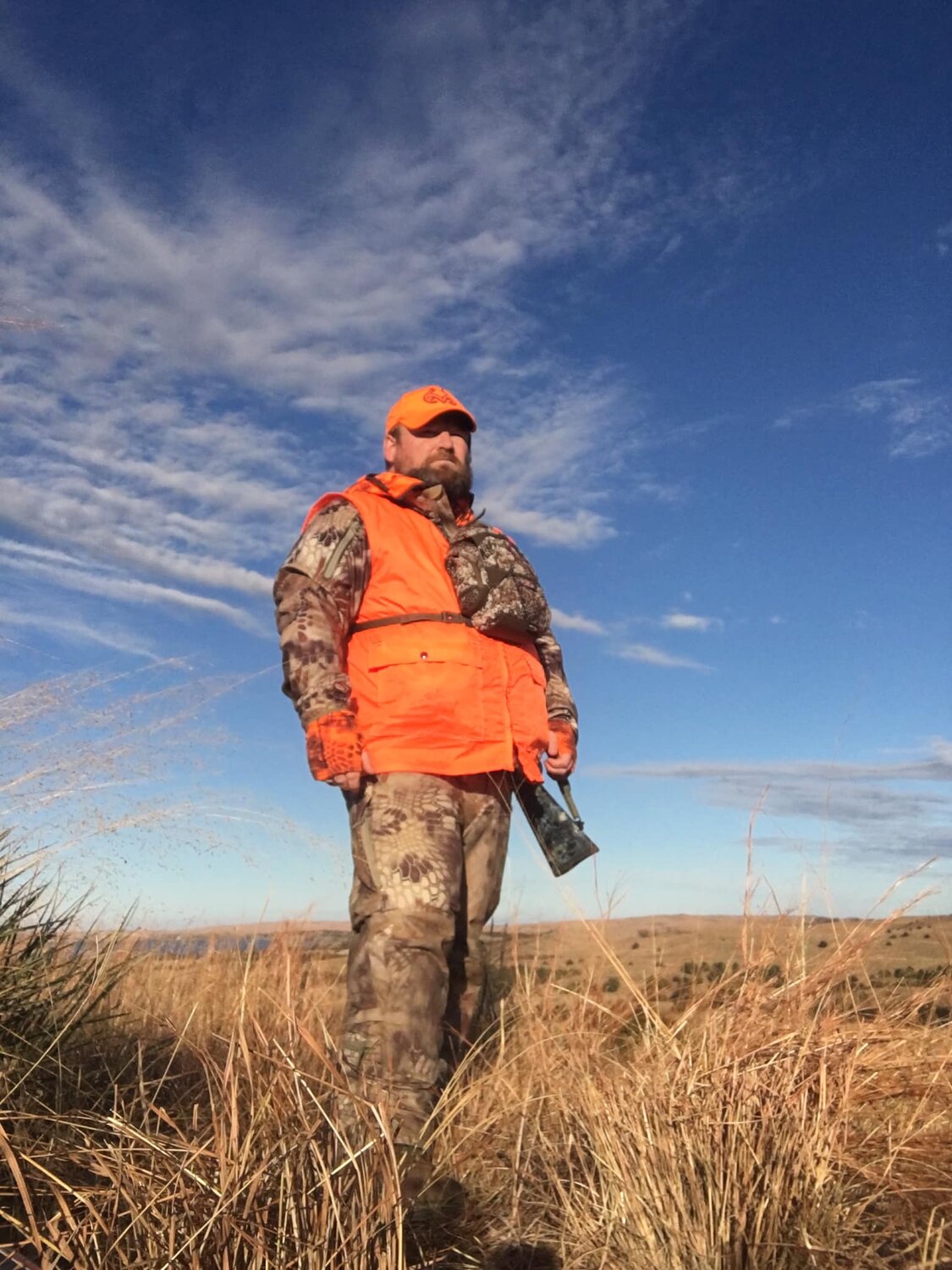 In 2017 When I first contacted Rokslide about helping out as a moderator, I had no clue I would be reviewing gear, to my surprise the first thing Robby Denning had me do was an Intro to Kryptek Clothing Review. Luckily, I had bought some second-hand Kryptek gear right off the classifieds here. Well to this day the Kryptek clothing I originally bought is still going strong and I have added several more articles of clothing from Kryptek as well. From eastern whitetails to South Georgia swamp wild boar, to western mule deer, it has performed flawlessly.
An Intro To Kryptek Clothing From An Eastern Hunter
Mtn Ops Merino Clothing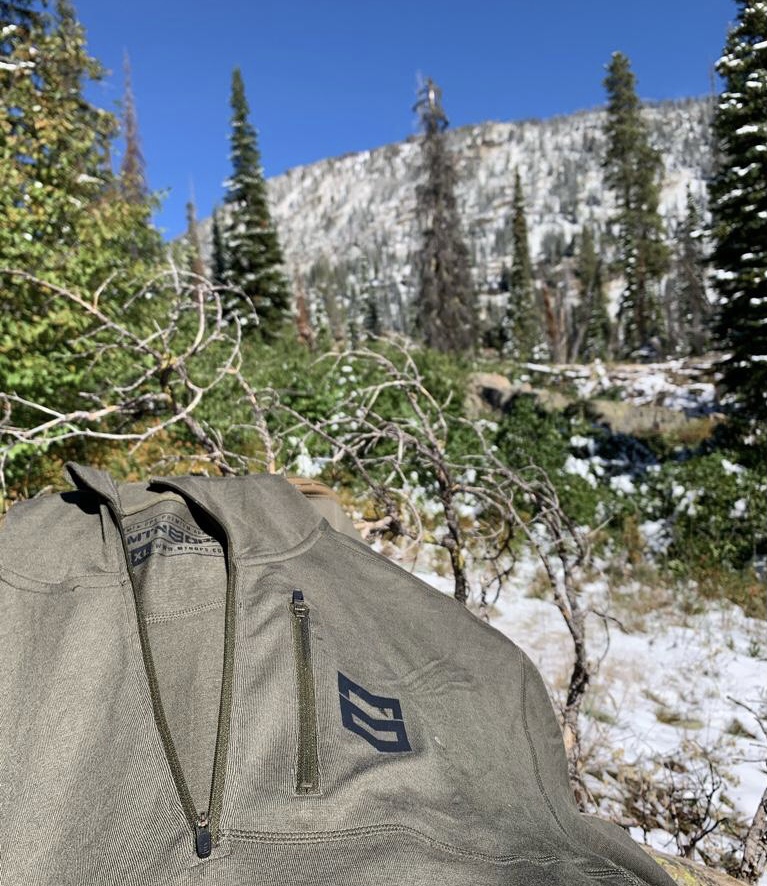 I really like the Mtn Ops Battleground Merino tops, I have worn all three in a variety of hunting situations from early season warm archery whitetail, to below zero eastern whitetail, to windy Nebraska mule deer and it has been a great performer. It really gives you plenty of options as far as layering and sometimes on warmer hunts, it can be its own layer all by itself. The Rokslide staff was lucky enough to throw together a review thread for it.
Jordan Budd
Sig Sauer Cross
"A light collapsible rifle that has the ability to change barrels for different calibers easily. Being able to fold it down to be within the height of my pack was a huge advantage for me this year."
Kifaru Dall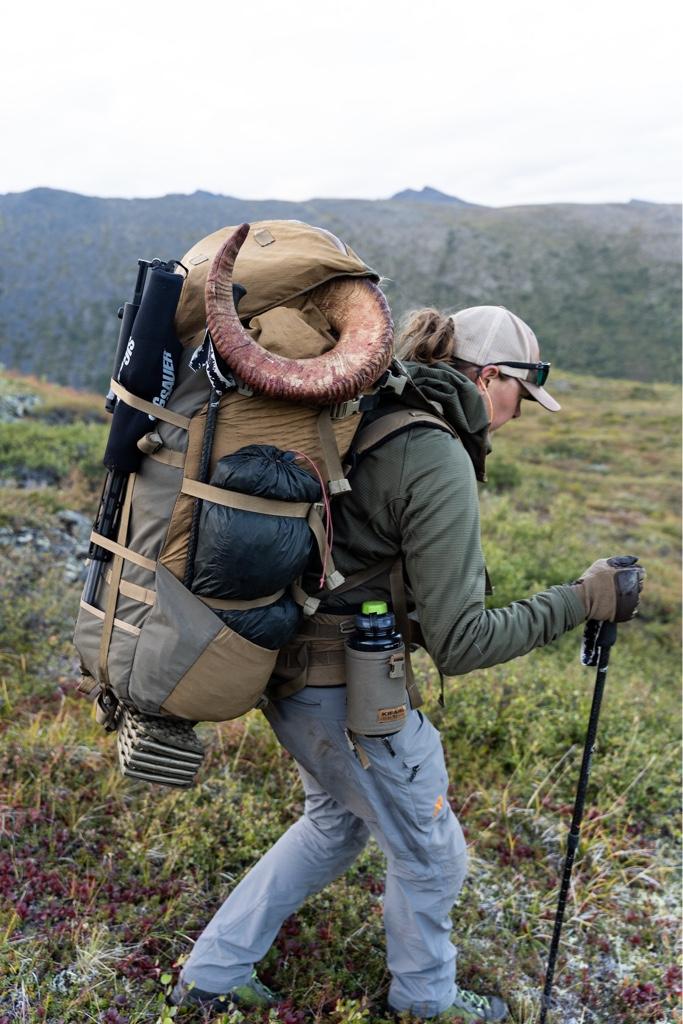 "The Dall bag was perfect for my sheep hunt this year and is great for the style of packing up camp and moving every day. 10 days' worth of camp fit great with the addition of a guide lid."
Hilleberg Niak and Anjan
"I've been using the Niak for the last 5 seasons or so and took it on my sheep hunt this year. It's a fantastic one-person tent for the early hunting seasons. I purchased the Anjan GT this year for me and my significant other plus our puppy. It's worked great for us, especially the big vestibule to cook in and be out of the weather."
onX Maps
OnX has been a staple mapping app for me for a long time. At home, I can open it on the computer to get a big picture feel for the area looking at roads, trails, and access points. Tip it into 3D mode for a better perspective on the terrain to mark glassing points and good-looking areas. Then in the field, I can move pins around as needed and add new ones. If organized well, it can act as a field journal with notes and even photos on each pin.
First Lite Foundry pants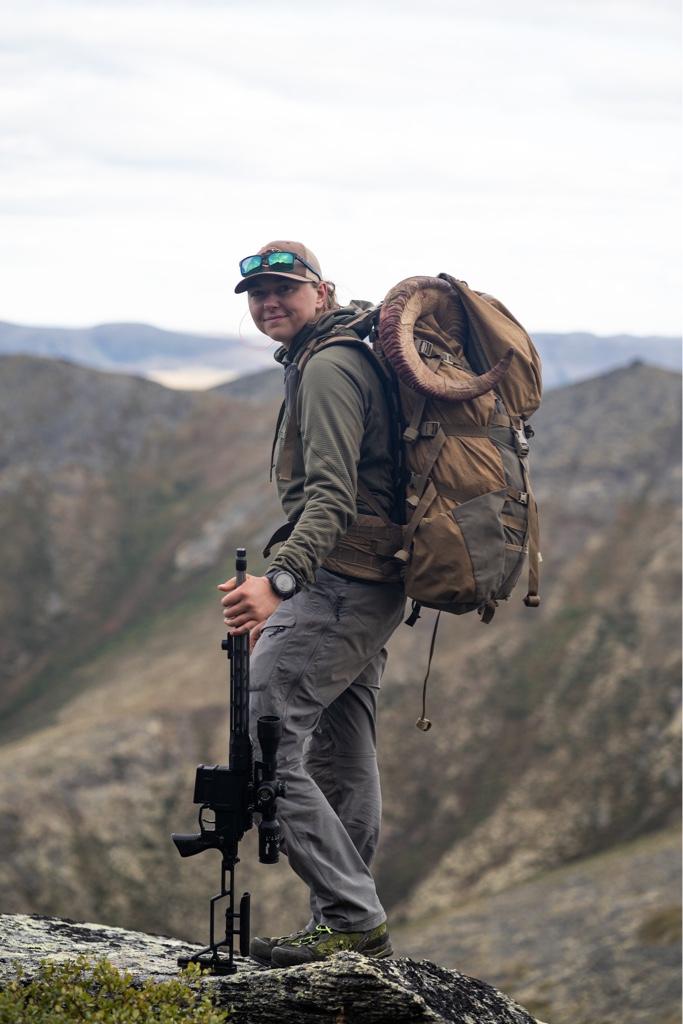 "Both the Corrugate and Catalyst pants have been a go-to for me. The Corrugate Foundry pants are great for an all-season pant with hip vents and knee pads. If you hunt a lot late season I'd recommend adding the Catalyst Foundry to your kit. Full-length side zips, knee pads, and thin fleeced lining make later seasons more comfortable."
Crispi Briksdal boot
I reviewed this boot back in 2018 and it's still a staple I lean on. For a more technical narrow-fitting leather boot and a light insulated option, this boot is still fantastic.
Josh Boyd
Hoyt Ventum 33.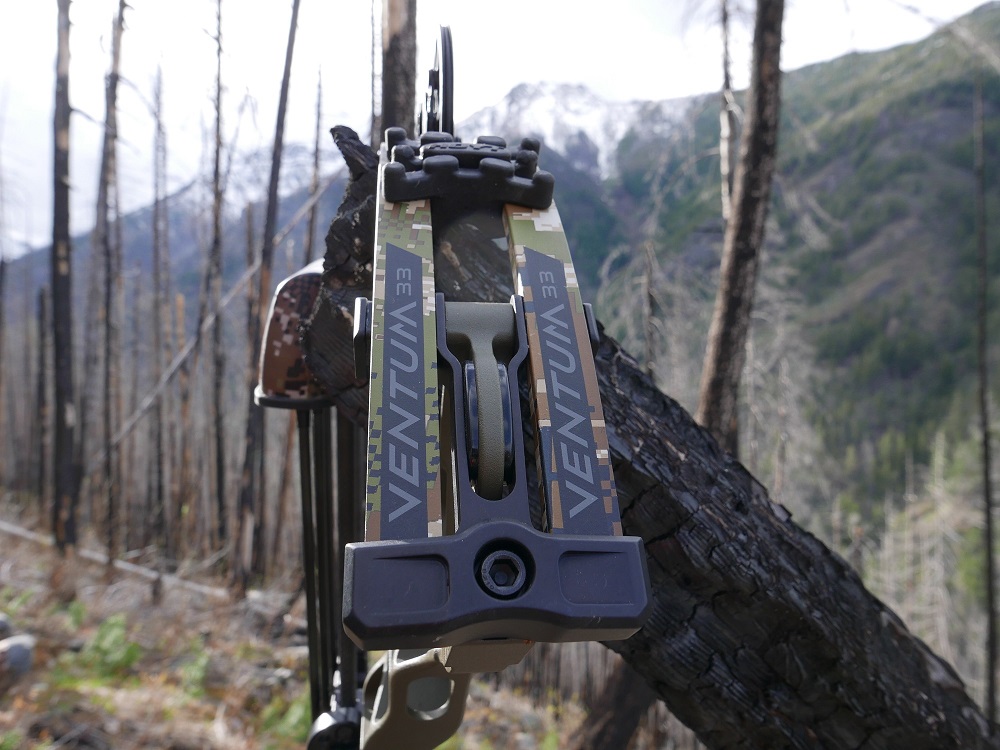 This bow has been easy to tune and incredibly accurate. The arrow speeds are great, it's very quiet, with rock-solid stability.
Sitka Gear Dewpoint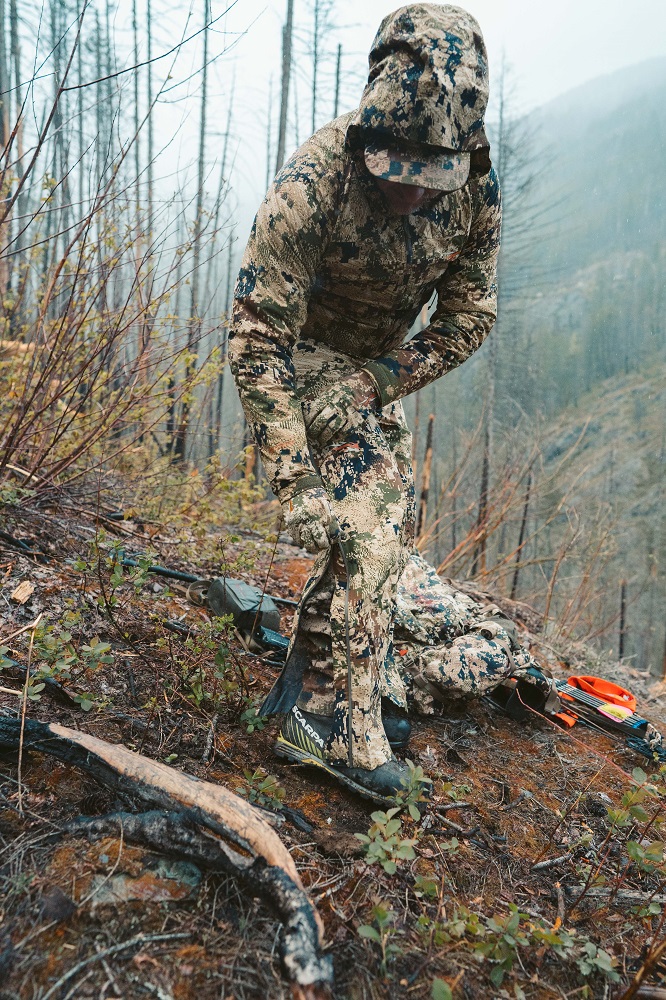 The original version of the Dewpoint ceased production several years ago and the updated version is lighter, more compact, and durable. It has more features like large pit zippers, better pockets, and updated fabrics. The jacket and pants ride in my pack on almost every trip.
Aziak Equipment Binocular Mount
This little attachment has streamlined the way I mount the Leica HD-B binocular to my tripod. It is a simple, lightweight ring that clamps on the optic barrel and has a built-in Arca-Swiss dovetail. Its low-profile design has been sturdy and snag free in my optics harness.
Hammer Hunter Bullets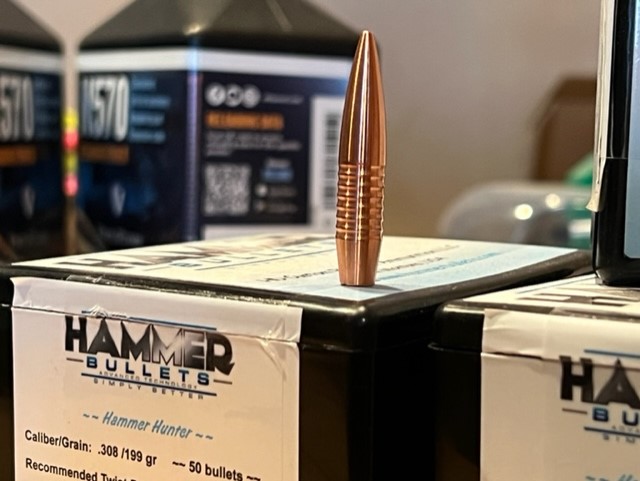 These 199 grain .30 caliber mono-metal bullets killed 5 big game animals in 2021; all with exceptional performance. They shot extremely accurate (.4 moa) and are a zippy 3300 fps out of my 300 RUM. Shot distances have ranged from 40 yards out to beyond 500 and terminal performance has been ideal with complete penetration and large exit wounds.
Kahtoola Micro Spikes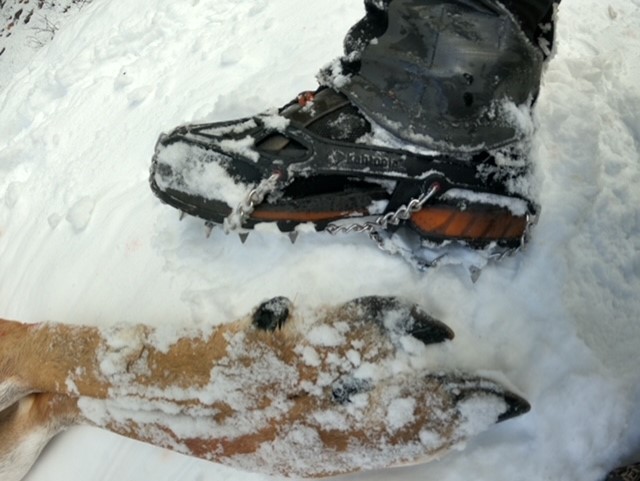 These slip-on traction chains are returning for another year simply because they are so awesome in steep, frozen terrain. The amount of traction these offer in snow-covered blowdown is ridiculous and everyone should have a pair for when the conditions warrant their use.
Tony Trietch
Hoyt Ventum 33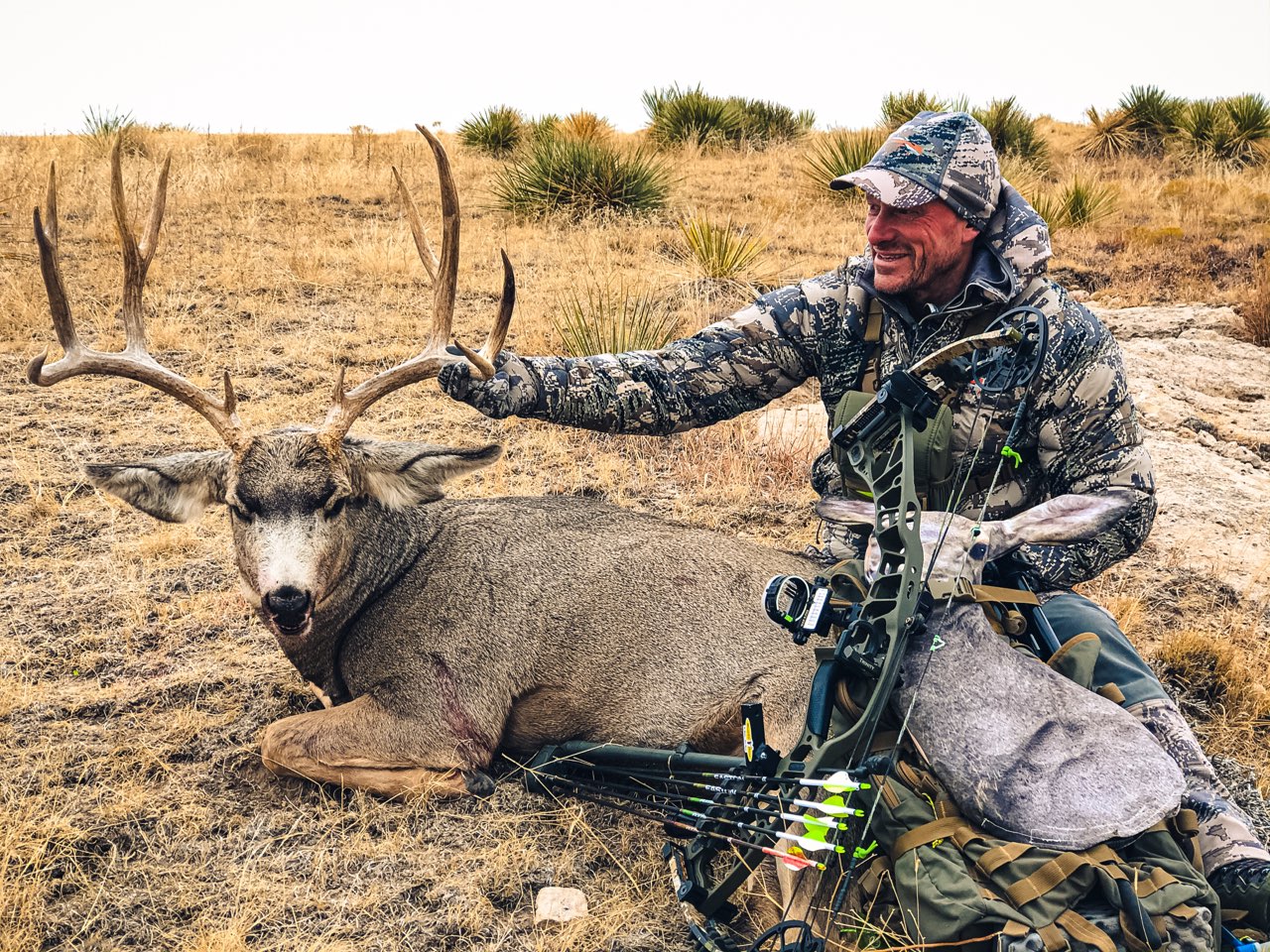 Hands down my favorite bow of all time. Nitrium Turbo had held that spot until this season. The RX-5 got demoted to back up bow when I got my Ventum 33 set up. Has me excited to get the new Ventum 33 Pro set up.
Kifaru Duplex Lite Frame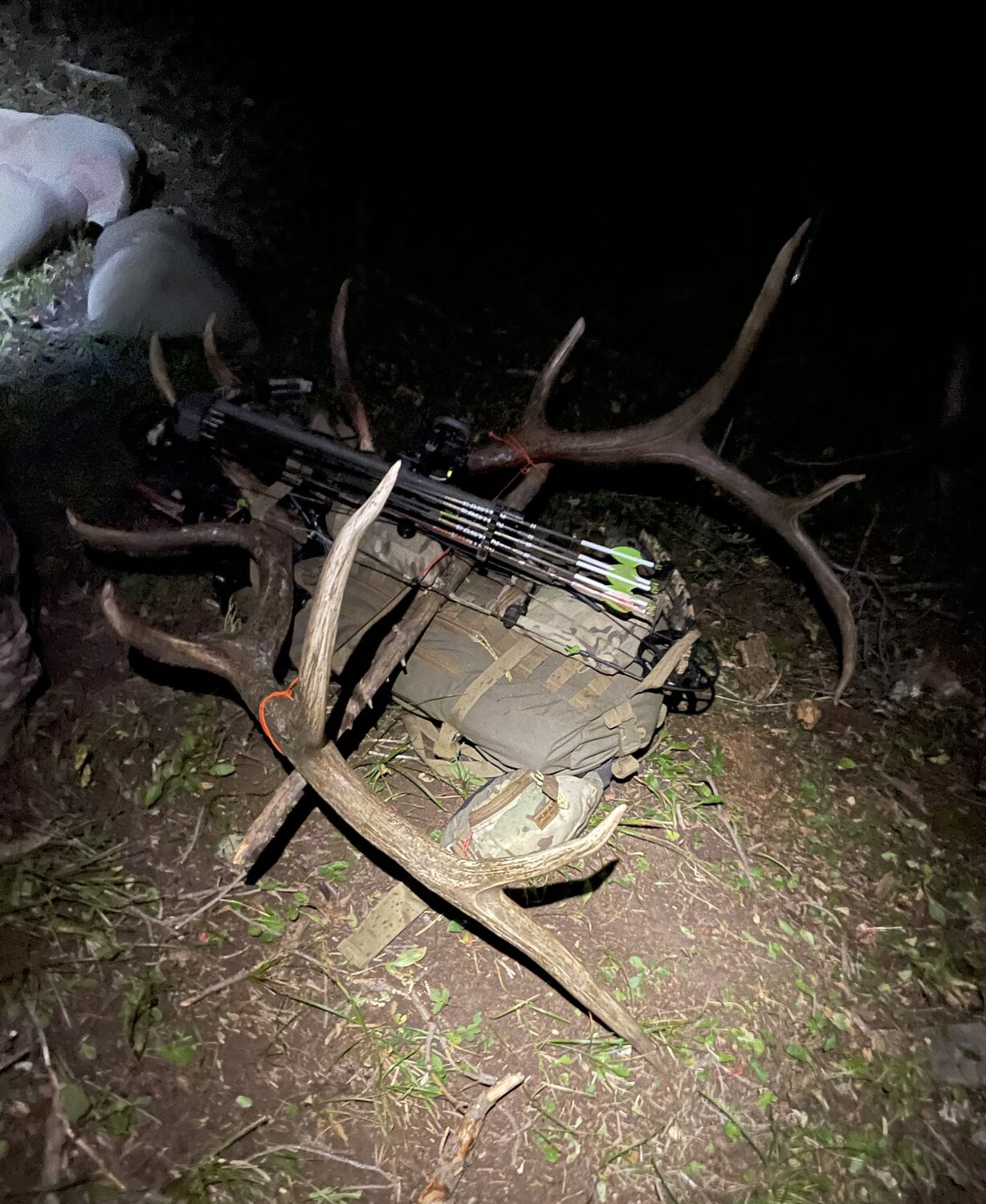 Day after day for months on end I had it on my back with zero issues. The most comfortable frame I have used and it's built to last.
La Sportiva Aequilibrium LT GTX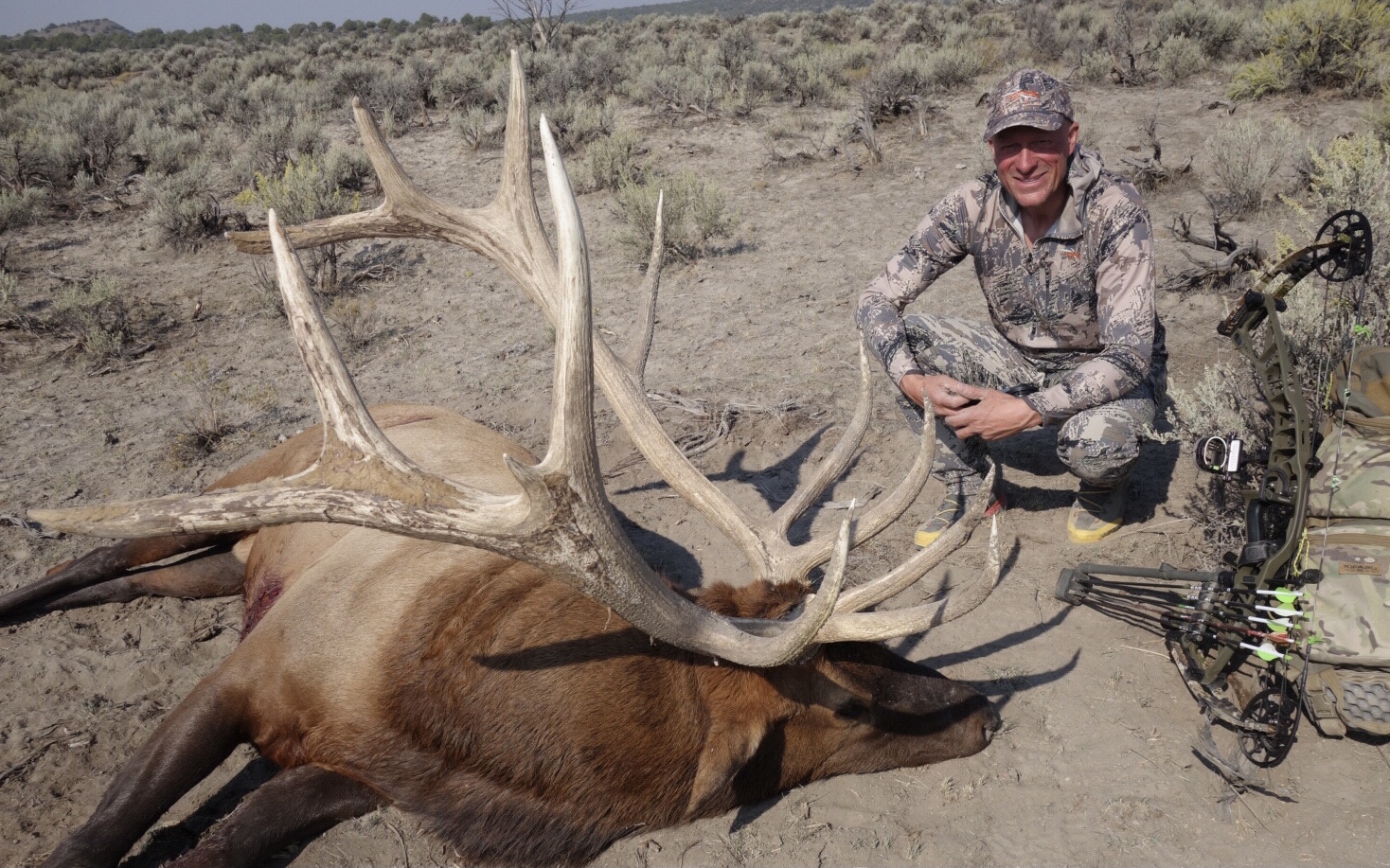 The Ronald McDonald killing boots! They might be a bit crazy looking but they just fit in a unique way, it's like they are hugging your feet. I used them from 12500′ feet to the dessert and for how light and flexible they are, I would say they overachieved.
La Sportiva Aequilibrium LT GTX
Marsupial Gear Enclosed Binocular Pack
This harness checks all the boxes for me. Comfortable, easy operation one-handed, keeps binos clean and it's quiet.
Marsupial Fully Enclosed Binocular Pack
Kifaru Game bags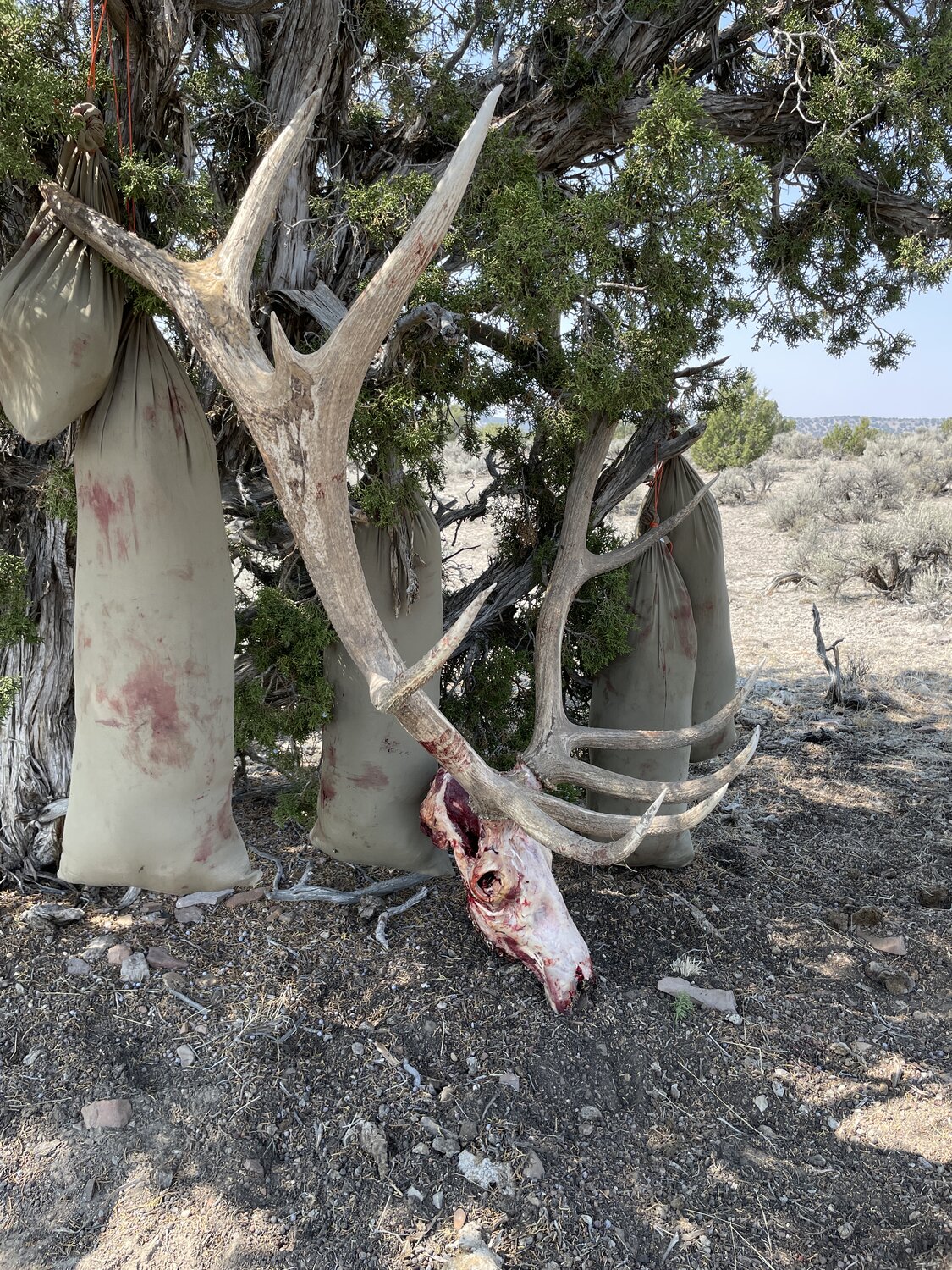 Not the sexiest product but they are tough as nails and keep the meat clean and bugs out.
Sam Weaver
SKRE Extreme Mountain Gear
SKRE released the new Solace pattern and multiple new pieces in 2021
CVA Paramount Pro Muzzleloader
The CVA Paramount Pro Muzzleloader changed the way I look at muzzleloader capabilities and what tags I'll be applying for in the near future.
CVA Paramount Pro Muzzleloader Review
Rent Outdoor Gear
Rent Outdoor Gear is a great option to compare gear head-to-head or rent that specialized piece for an upcoming adventure.
BaseMap Pro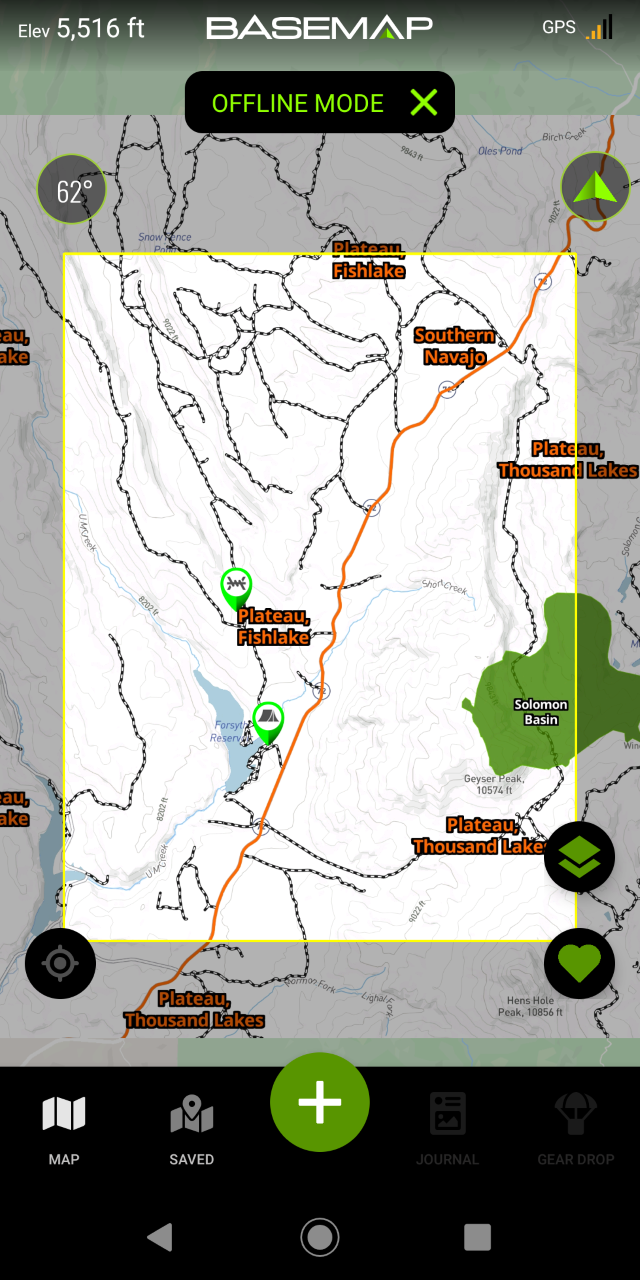 Scouting from your desktop or navigating your out-of-state draw unit BaseMap has you covered.
Springbar tents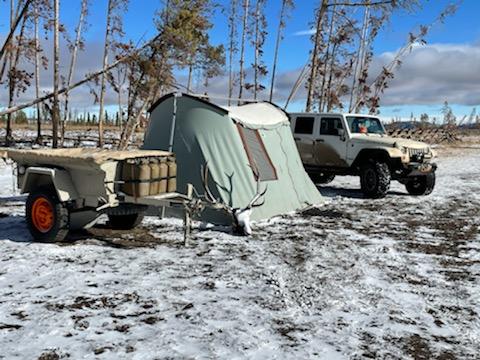 Great local company with comfortable and easy to set up base camp options.
Jim Carr
Tract Optics Toric 30 MM 4-20 FFP MOA PRS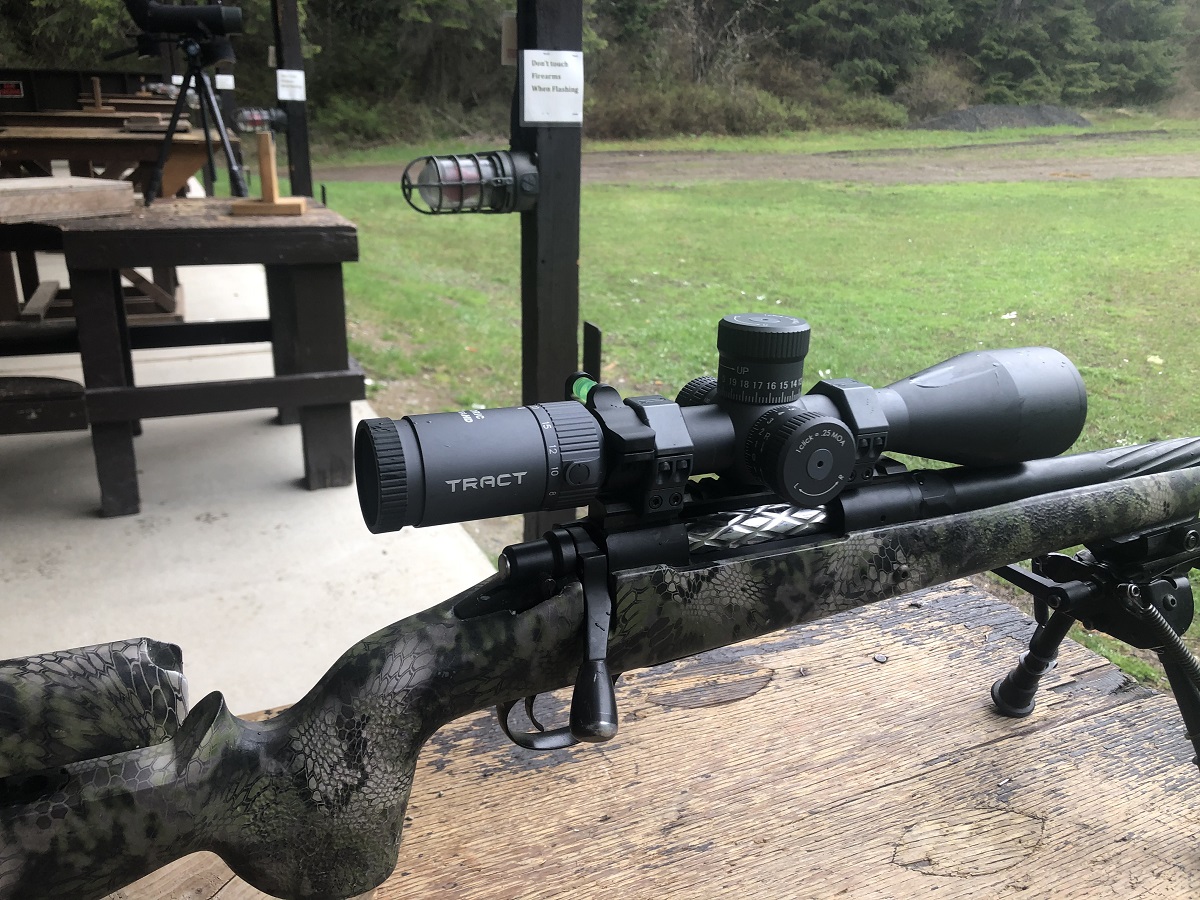 The Tract Toric UHD is an excellent scope even without taking into consideration the price tag. When taking into account the price, you are getting a dealer's price and saving the markup.
Tract Optics UHD 4-20x50mm Scope Review
Crispi Wyoming GTX boots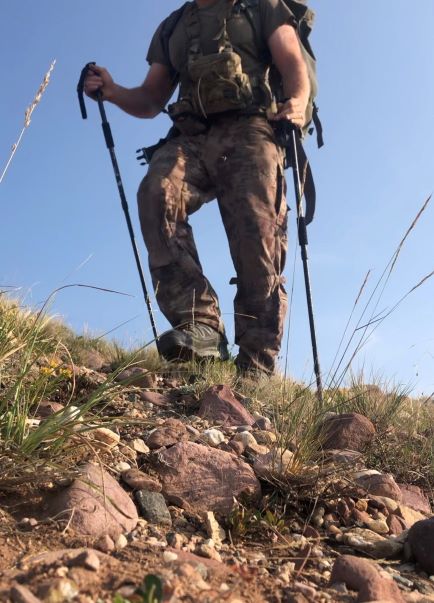 Based on what I've seen so far, the Crispi Wyoming II may end up being my favorite boot.
Crispi Wyoming II GTX Boot Review
Arrow tech Arrows AK 300 arrows
Sitka Kelvin Aerolite sleeping bag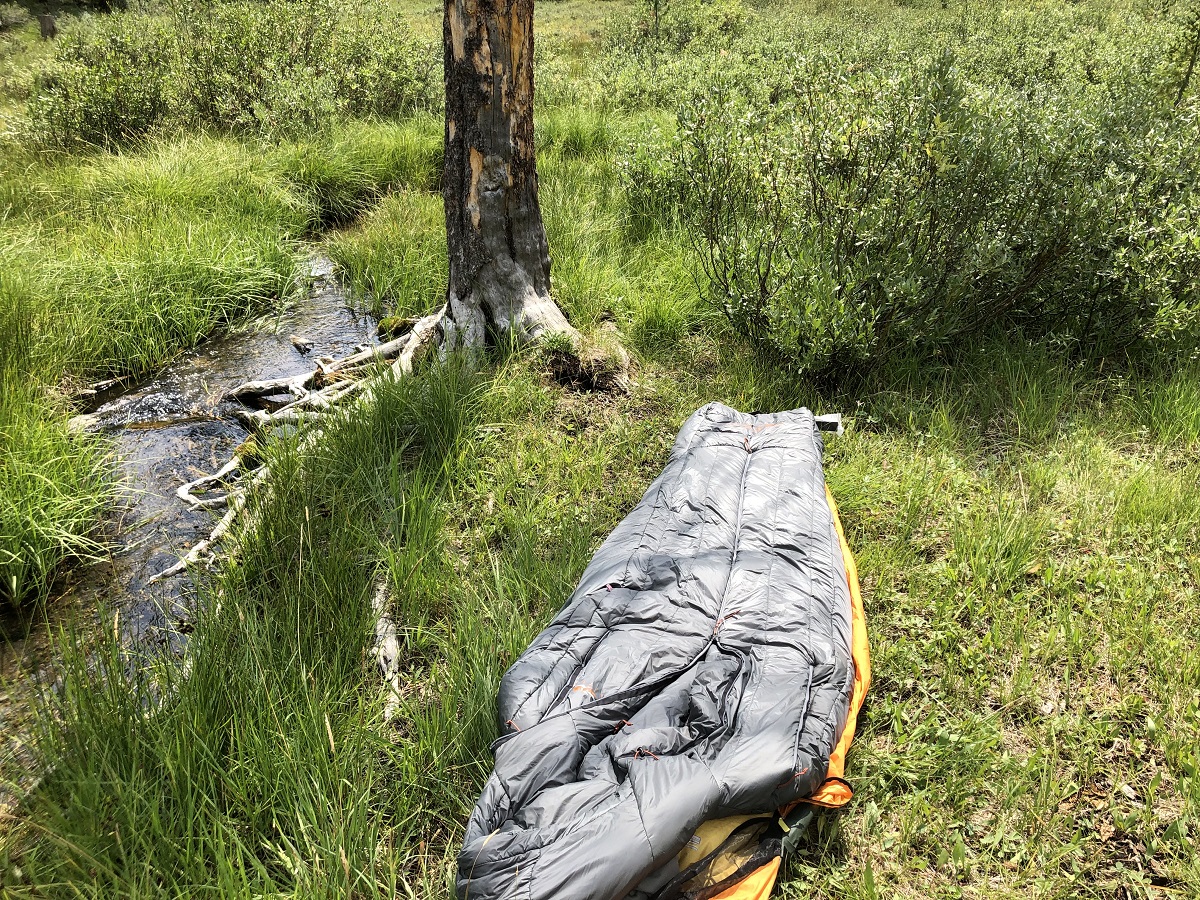 I like the Kelvin Aerolite Sleeping Bag. It has a place in my pack as a versatile bag.
Sitka Kelvin Aerolite Sleeping Bag Review
EXO mountain gear K3 4800 pack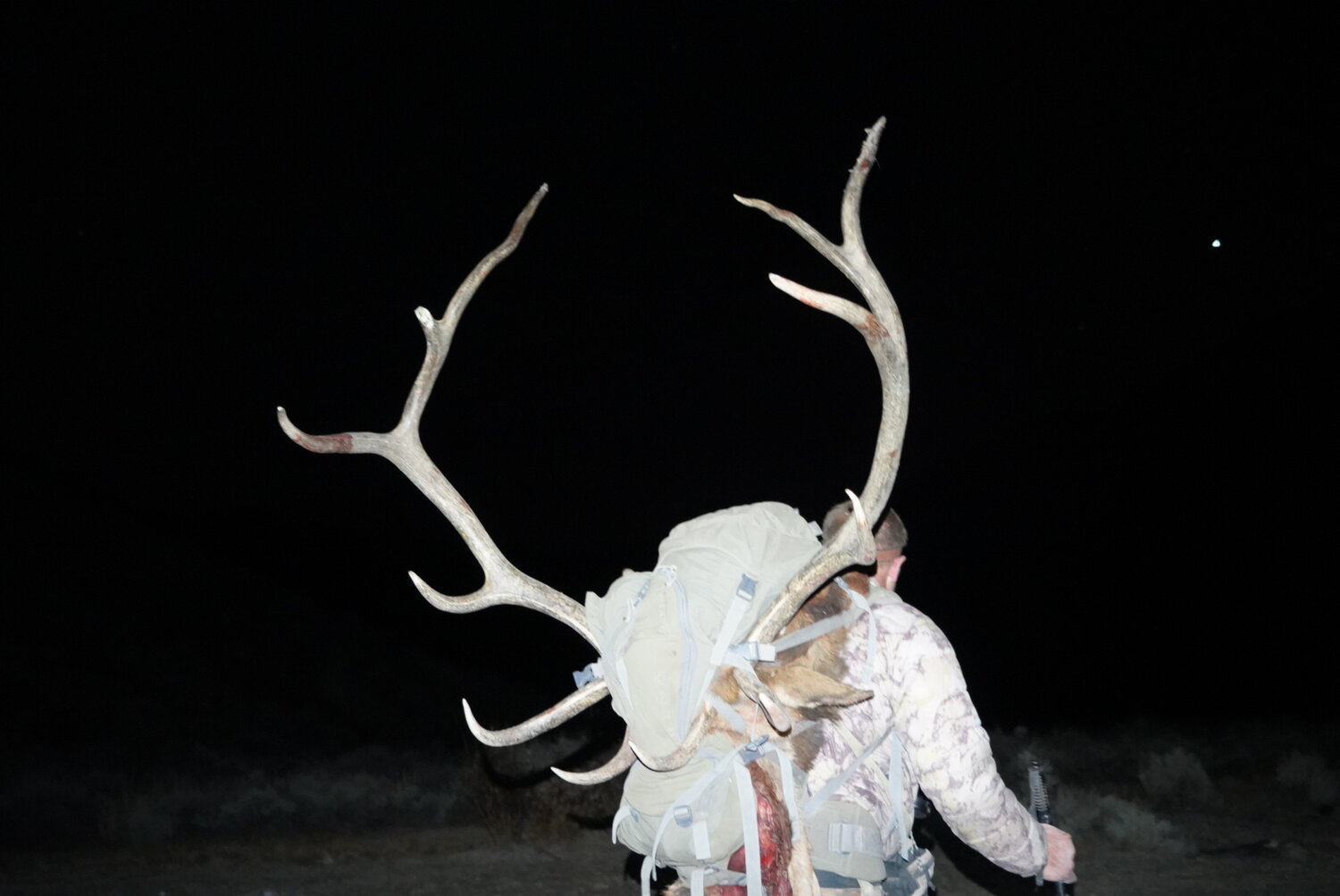 Gunwerks Revic EXO Rear Peep Sight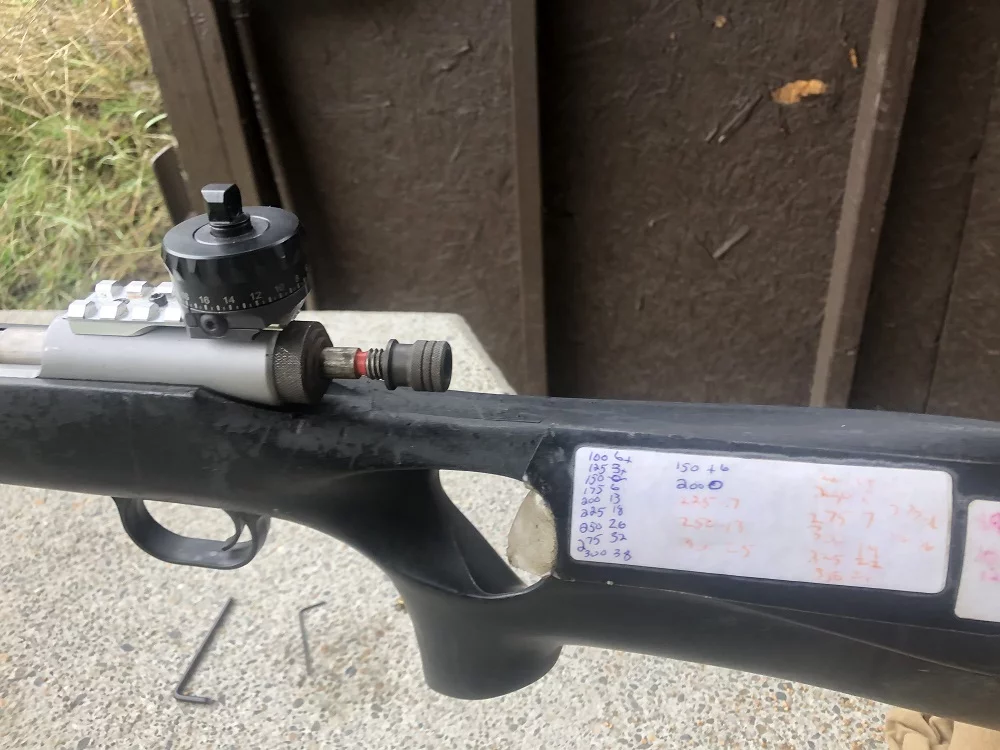 It will make shooting longer ranges much more precise and add an element of fun to shooting muzzleloaders. It will contribute to success for those willing to put the time in to learn to use it to its fullest capabilities.
Gunwerks Revic Exo Extreme O-Ring Rear Sight Review
Zach Herold
KUIU Kutana Gale Force System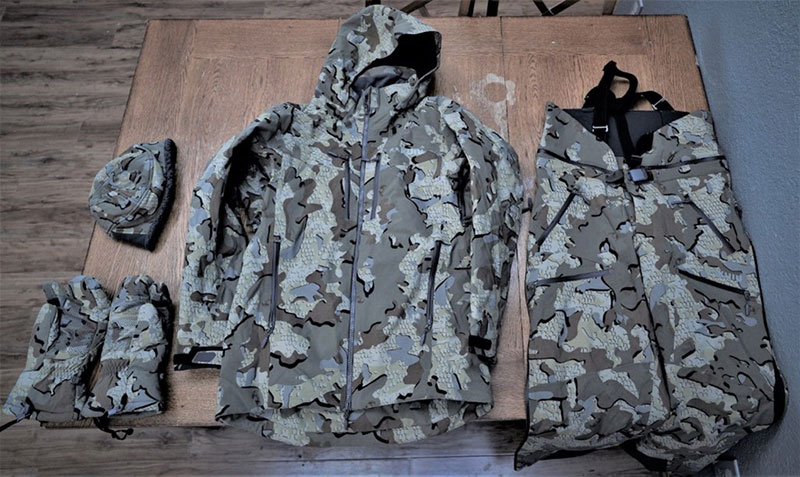 I picked the Gale Force system because of the late season hunts that I do. I am very impressed with durability, fit, and design of the system.
KUIU Kutana Gale Force System Review
GOAT KNIVES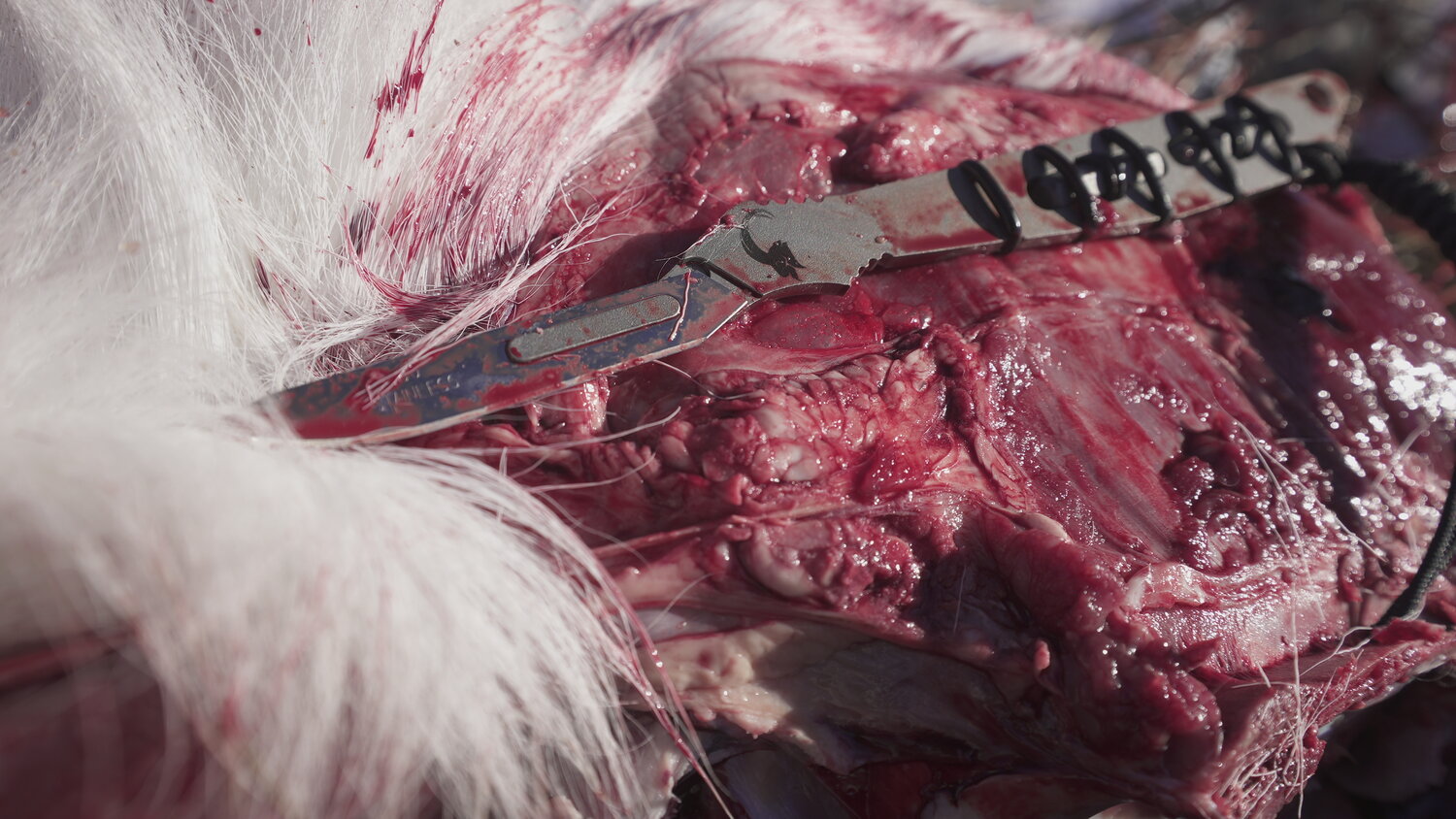 I used the goat knife on several hunts this year. I chose it for its lightweight and multiple uses.
BRS Backpack Stove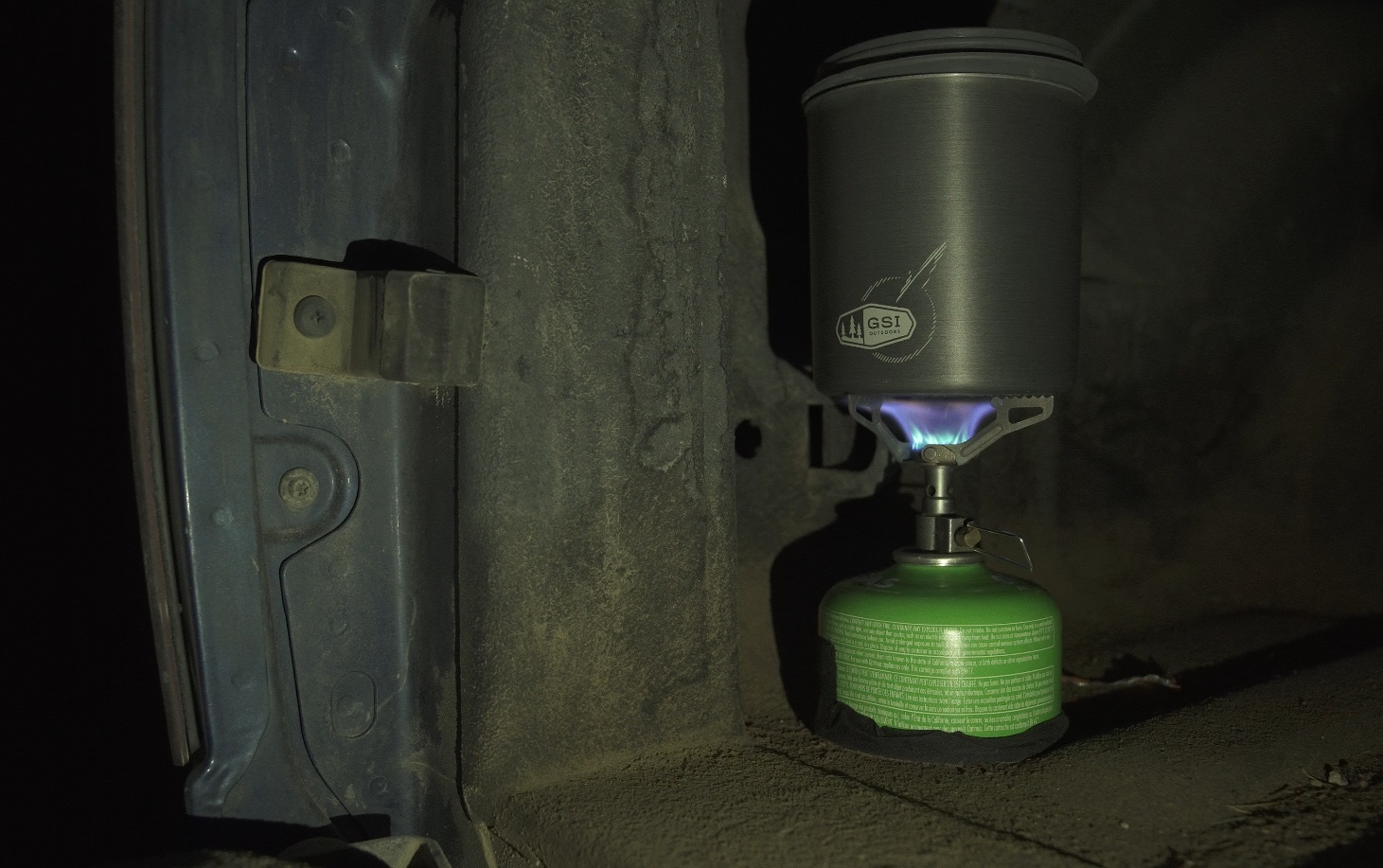 One of my favorite stoves for sure. I chose it for the compact size, weight (25grams), and the cost ($16.95 on amazon). It has been my go to stove for the last 3 years. Fair warning, it does suck in the wind.
Les Welch
My top picks in no particular order. Things I absolutely wouldn't go without.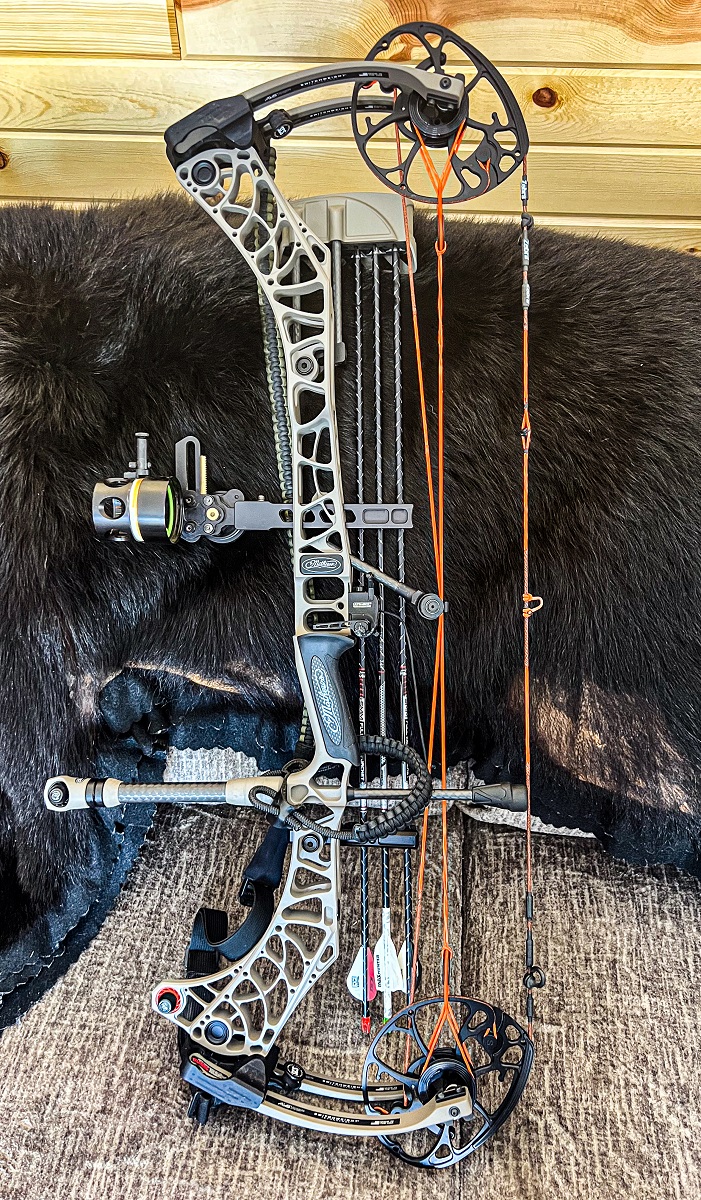 It is unbelievably quiet, and the bow movement upon shot release is almost nonexistent.
Matt Cashell
ArcTeryx Atom AR
This mid-layer doubles as an outer layer. It has the best warmth-to-weight ratio of any puffy I've ever used.
Ti-Pro Muzzle Brake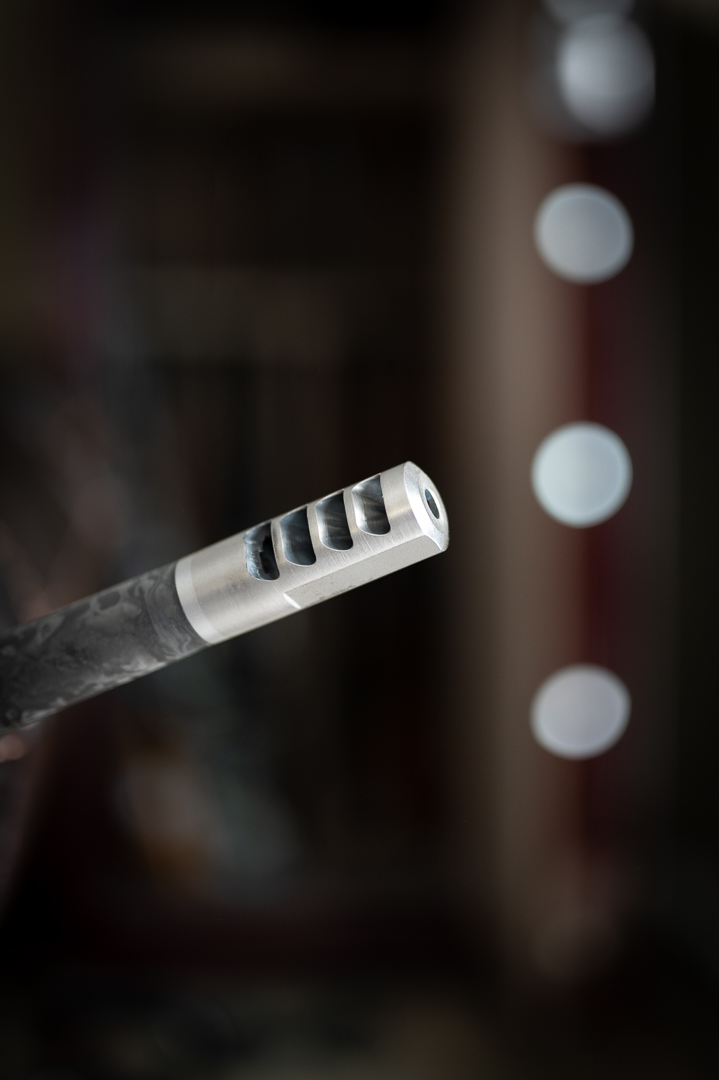 My 11-year-old is spotting his own shots.
Black Ovis 200 Merino 3/4 length baselayers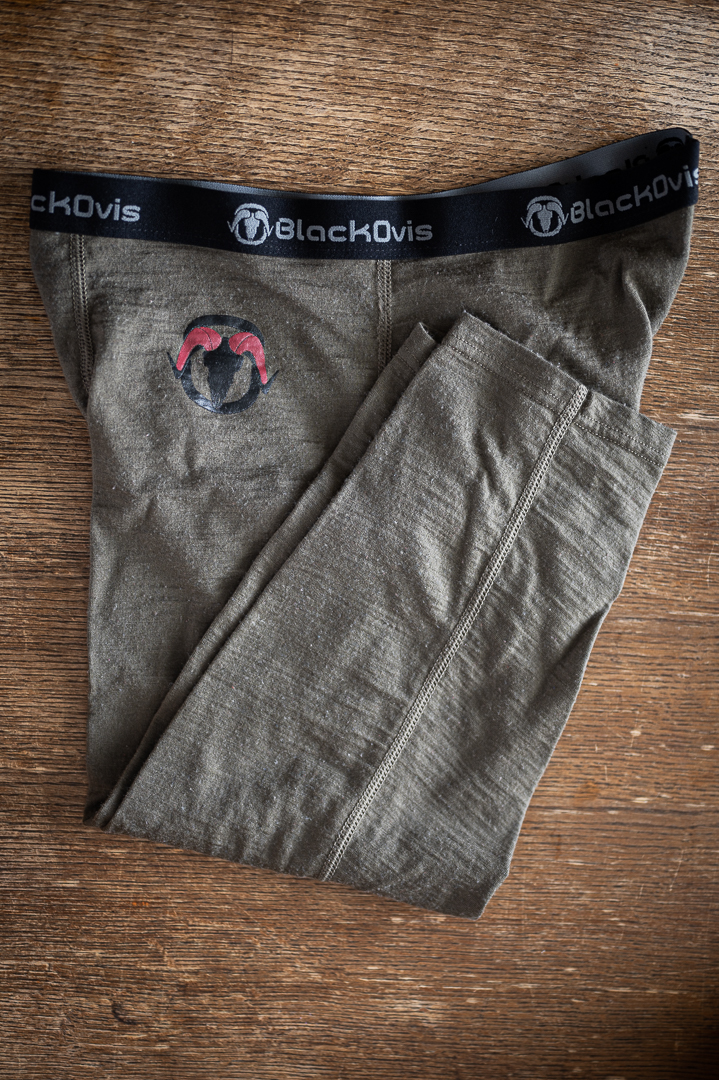 No more bunched-up long johns in the boots.
TrailMax "Over-the-Saddle" Panniers
Real cowboys might roll their eyes at these, but turning your saddle horse into a packhorse at the kill site saves a whole trip.
GrowlerWerks Ukeg Go 64 ounce CO2 Beer Growler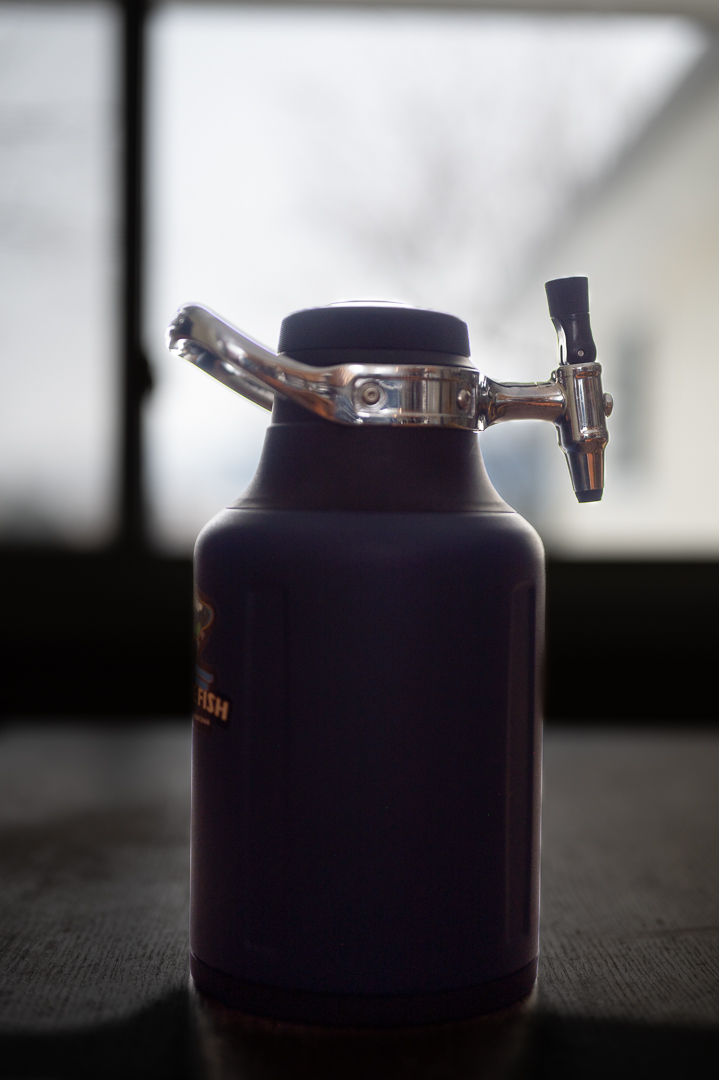 Your own personal craft beer mini-keg that brings tap-fresh pours to the tent, the cabin, the trailhead, or in the pannier. Because … beer.
William Hanson
Kifaru Ma Deuce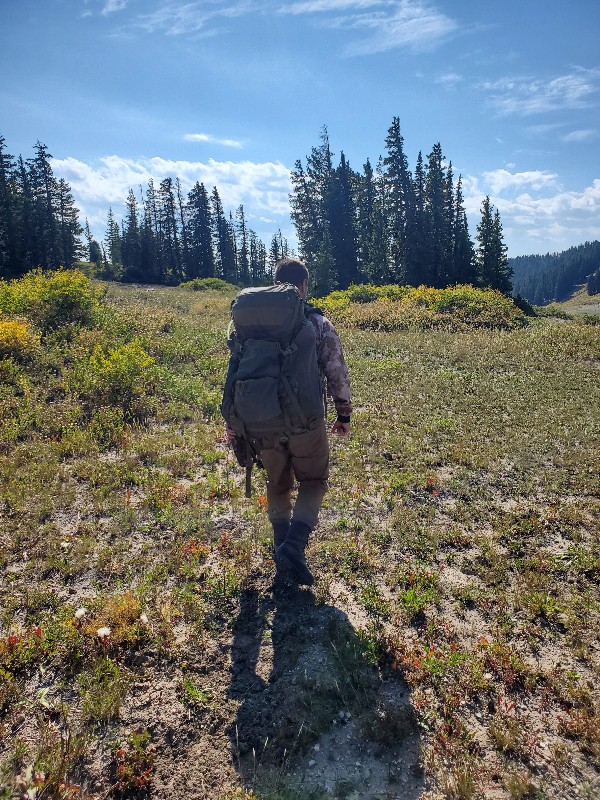 My absolute favorite pack bag ever. Does everything I need without swapping bags.
Kifaru Duplex Lite Frame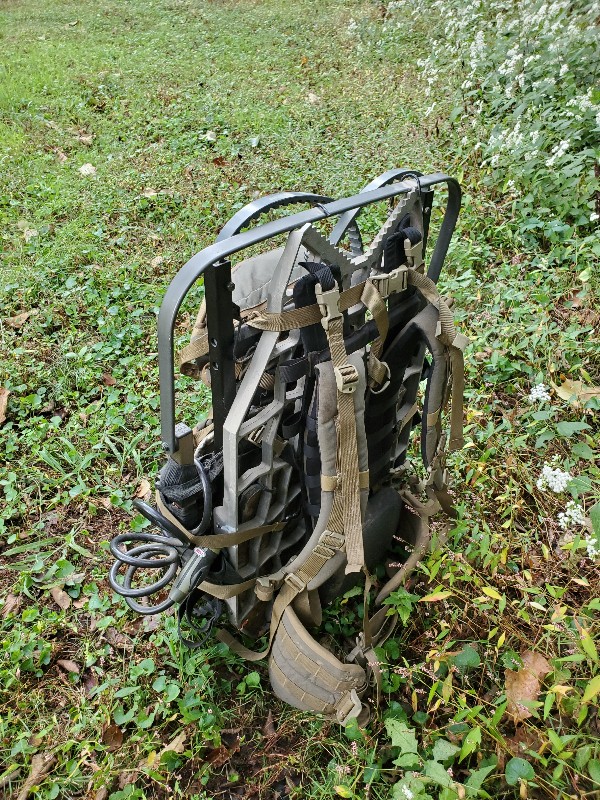 I didn't think anything would surpass my Kifaru Tactical Frame in comfort, but the Duplex Lite blew it out of the water.
Vortex Razor UHD 10×50
A little heavy but overall really nice glass
Vortex Razor UHD vs Swarovski SLC
Slik CF-634 Tripod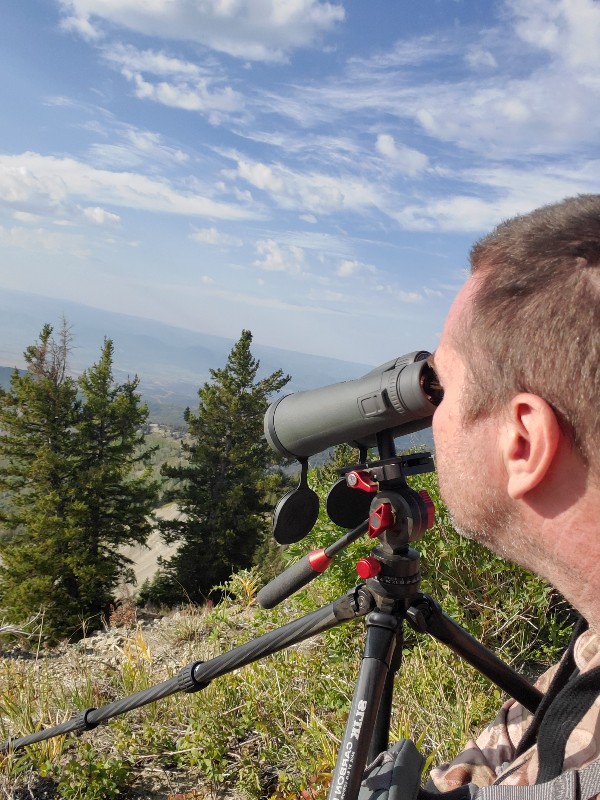 A lot of bang for my buck in this tripod. I sold my last 634 and after a year of trying a few others came right back to it.
Slik Carbon Fiber Pro CF 634 Tripod
Stay tuned for our latest reviews throughout the year to keep up to date on the latest and greatest gear to stretch your money's value.  Be safe out there and good luck on your hunts.
Head on over to our forum to ask the Rokstaff questions about gear for your next adventure.